It has been a while since my last post with you lovely folks! The last time I was with you, I was 8 months pregnant and feeling pretty over it. Well a few months have passed and now my little guy is 3 months old! So now that I am getting back into the swing of things, I was thinking about what fashion or beauty tip I wanted to share with you today. I was looking back at some pictures and I realized that I really had so much fun dressing my baby bump! It was my third pregnancy and I was determined to have fun with it and make an effort to feel pretty till the very end 🙂
One way that I decided to challenge myself was by creating all of my  looks using ZERO maternity clothes. Now, I have nothing against maternity clothes, I just hate to spend money on things I won't be using for very long. So I committed to the challenge and I am proud to tell you that I went the whole 9 months using clothes from my "regular" closet. And you can too!
Skirts & Dresses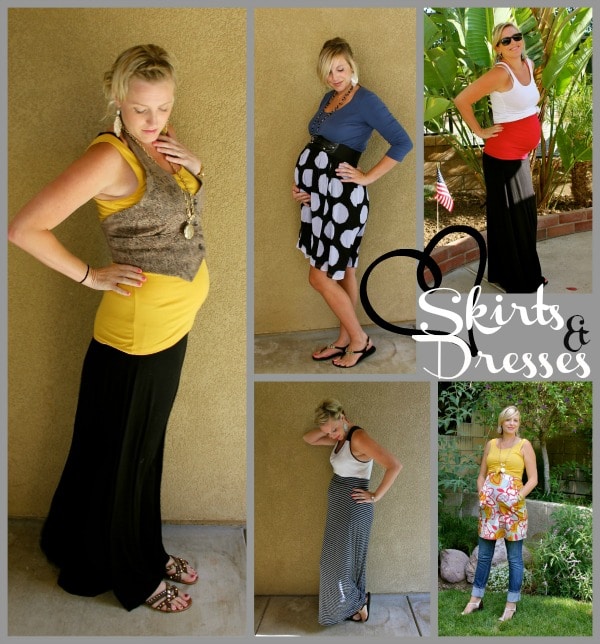 When I assessed my closet at the begining of the pregnancy, I realized that much of what I already owned would work perfectly for a growing tummy. The EASIEST items to convert to maternity are dresses and skirts. Anything, empire waist or stretchy is comfortable, flattering and interchangeable to create many different looks. Here are 3 tips that worked wonders for me:
1. Skirts can be worn below the bump OR above the bump. Wearing a skirt above your bump with a cute top tucked in allows you to use many of your blouses that are too short to cover your entire belly. Add a belt for some added shape and you now have a TON more options!
2. Layers can make all the difference. Layering colors can instantly make a few plain pieces  look interesting.
3. Belts and cropped tops are useful for creating shape. Instead of wearing shapeless tops that make you look larger than you are, try accentuating  your bump.
Pants & Tops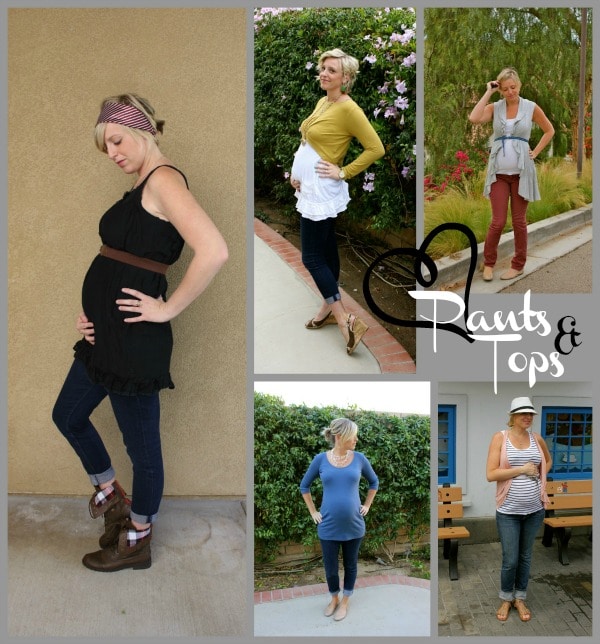 Thank goodness stretchy jeans are popular right now! For the most part many of my non maternity pants fit for the entire pregnancy. But even if you have to wear maternity pants there are SO many ways to wear them. My only rule for wearing jeans/pants while pregnant is to pair them with a nice long top. If your top feels just a bit short, try adding a longer layer over it, like a vest. And again, a belt or a cropped top helps create shape.
So have some fun if you are pregnant! Try new things and embrace how beautiful you are! You can check out all of my maternity looks or read about how I became a "Heart Mom" at Ma Nouvelle Mode.