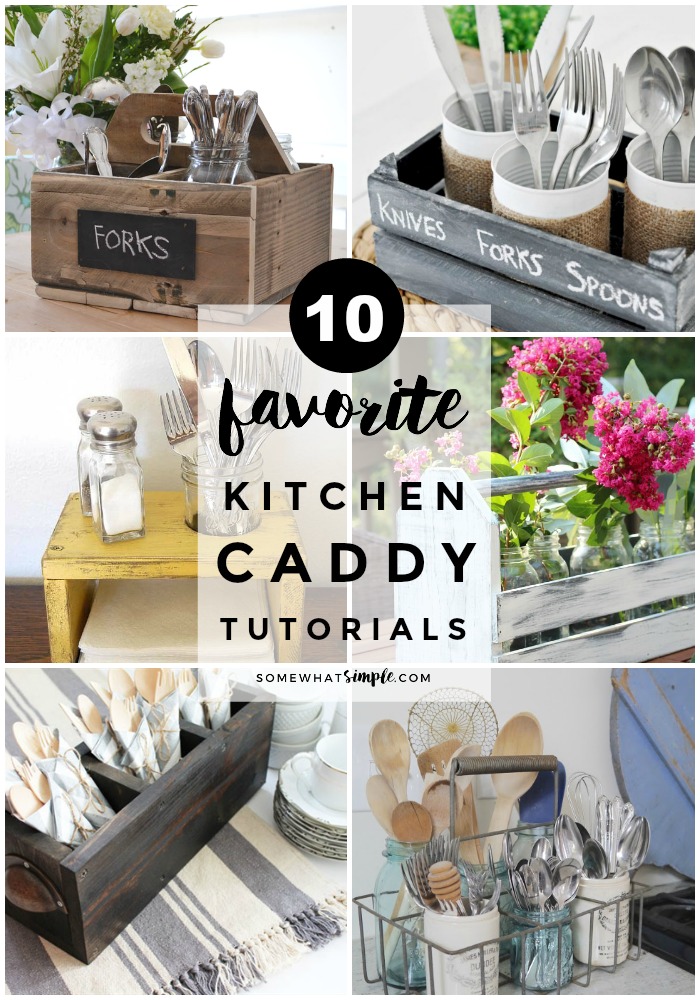 Time to organize your kitchen utensils! Here are 10 Kitchen Utensil Holder tutorials that not only look great, they serve a fantastic purpose too!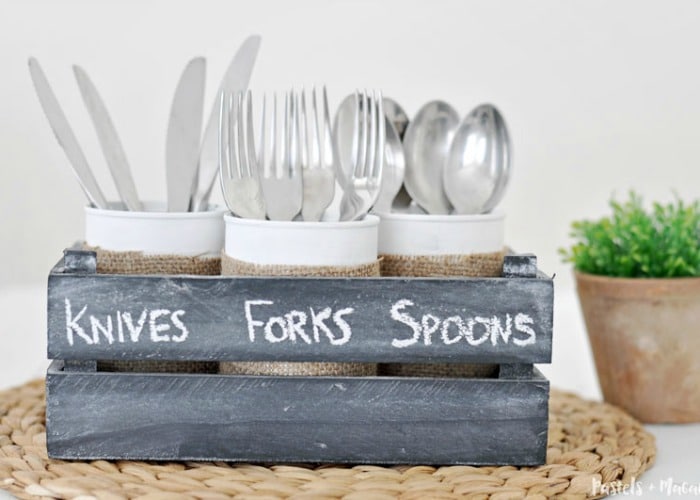 A Place for Kitchen Utensils
Using a kitchen caddy is a great way to ensure your dinner guests have all the kitchen utensils they need. Set the caddy on the table and let everyone grab their own fork, spoon, napkin etc. A caddy is also a convenient way to carry supplies to your table with just one hand. We use ours all the time to bring kitchen utensils outside when we dine al fresco.
In fact, our caddy gets used all.the.time. and it works beautifully. Did someone just drop a spoon? No worries, here's another one. Need a little more salt? Here's the shaker. Straws make for easier drinking of milk – it tastes better, I hear. So we have those at the ready as well!
Ready to Make Your Own Kitchen Utensil Holder?
We searched the internet for some of the best DIY kitchen caddy ideas, and we are here to share our top 10 favorite. If a DIY project is not your thing check out some ready-made caddies on Amazon!
10 Favorite Kitchen Caddy Ideas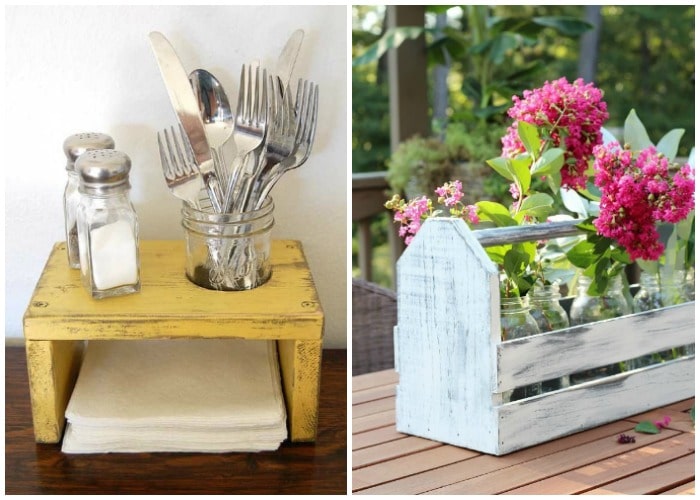 With a few pieces of scrap wood, you can make this darling little kitchen caddy in no time! From Old New Again.
How to Build a Wood Tote Toolbox, from Refresh Restyle.
Upcycle a wire basket and add some mason jars for this rustic/chic caddy, from Chateau Chic.
The perfect tin caddy for a farmhouse kitchen, from Stone Gable Blog.

How to make a wood silverware caddy, from Black and Decker.
Reclaimed Soda Crate Caddy, from Ana White.

Turn an old CD case into a Cutlery Caddy, from Confessions of a serial DIYer.
A Goodwill find, this crayon box gets a darling update as a counter caddy, from Recaptured Charm

Learn to make a quick and easy silverware caddy from recycled tomato tin cans that you will absolutely love! From Pastels and Macaroons.
Put your walls to work and free up space on your counter for slicing, dicing and kneading the dough. From Ikea.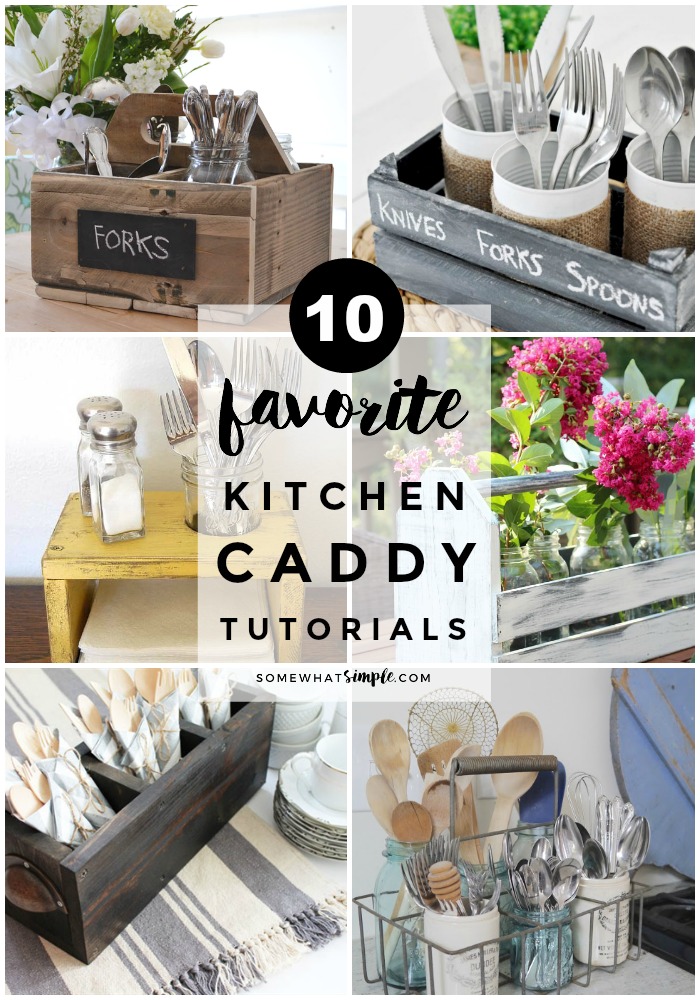 There you go!
10 Favorite Kitchen Utensil Holders!
Which one is your favorite?