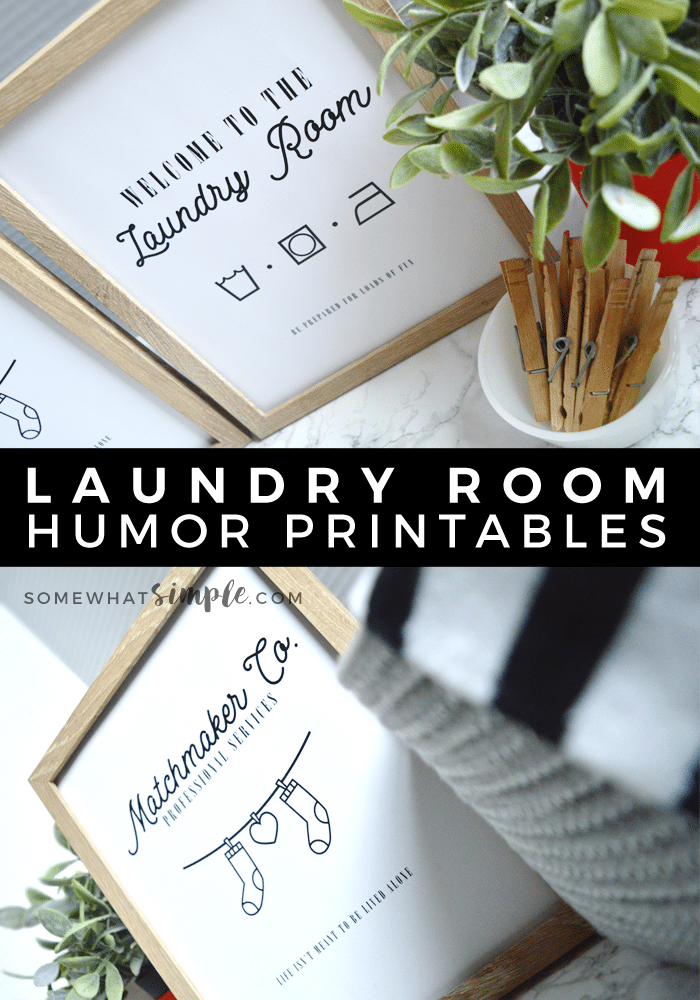 These minimalist laundry room signs are perfect for any style laundry room! Place our Lost Socks Print by a basket to keep those single ladies happy until they can find a mate, and use our Laundry Room Print to welcome anyone who's ready for some good, clean fun!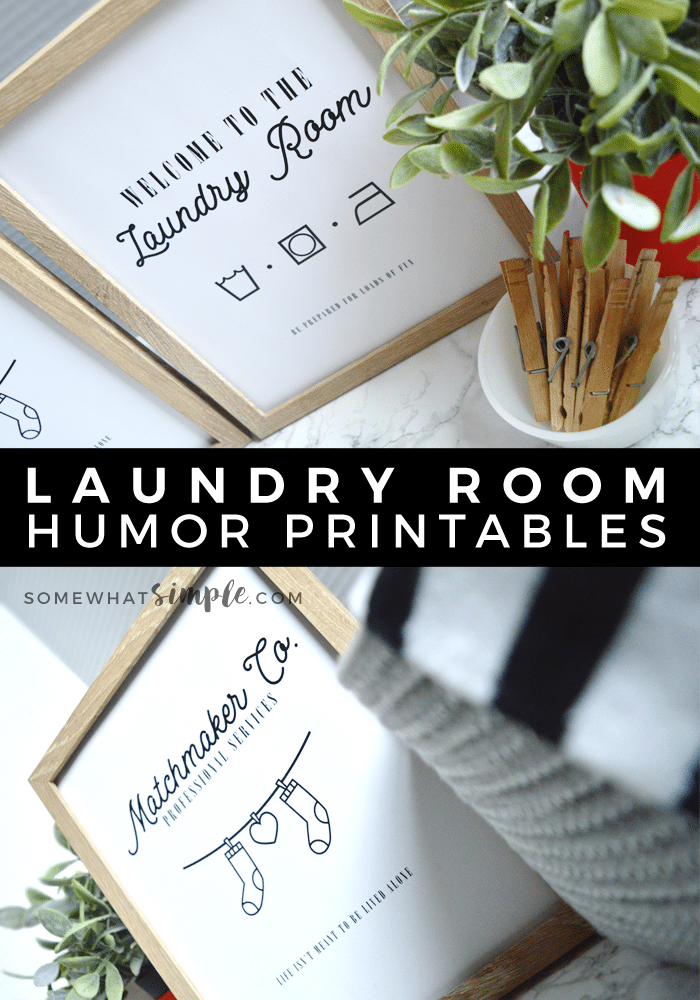 Moms. Let's have a heart-to-heart. Right here. Right now. Let's talk laundry.
Why?! Why do we not enjoy it? Is it because it's never-ending? Is it because it's a hassle? Or because the kids can't seem to empty out pockets? Is it because they drop their dirty laundry 3 inches from the basket? Or is it because it can get super gross?
Since we're being super open and honest here, let me tell you my main two reasons I have issues with laundry: 1) I don't have a space that's enjoyable to do it in. 2) I have a teenage son. There are no words to describe that smell. And don't even get me started on the SOCKS. Why in the world?! Not only do they smell like death, I never seem to end up with an even amount when they come out of the dryer. He has two feet. He wears a sock on each of them every day. What is happening here?!
These 2 reasons are why I jumped at the chance to work with Febreze In-Wash – I was so excited to finally have an excuse to create some laundry room prints I've been meaning to design for a while now, but also to once-and-for-all find something that can REALLY remove the odors from our clothes. Mainly the socks. I know they're clean, but they still don't smell 100% clean.
So I put it to the test. Could Febreze In-Wash Odor Eliminator do just that? And could we have odor-free peace in the land once again? Could it really wash out the sock stench?
Well, mommas. I'm here to tell you, that this stuff works. I just added it to the laundry with my detergent, and it didn't mask the odors, it eliminated them. They are officially gone, and these socks smell better than brand new.
But wait – what exactly IS this Febreze In-Wash product? This is a laundry aid or additive that works in the washer with detergents to eliminate odors in just one wash. While detergents clean the dirt, soils, germs, etc, Febreze In-wash Odor Eliminator eliminates the odors that get trapped in the fabrics. All I did was use the cap's measuring guide, and poured it directly into the wash cycle with my liquid (or powder if that's what you use) detergent. Easy, peasy.
I haven't tried it on any other smells, other than body odor/sweat smells ( it works like a charm), but it's said to work on pet smells, smoke (I love a good camp fire, but hate smelling like it 3 days after we come home!), cooking odors, mildew, etc. making it perfect for work or sport uniforms, cooking towels + rags, etc. Such a handy product to have!
Now that Febreze has solved my stench problem, what about my missing socks problem?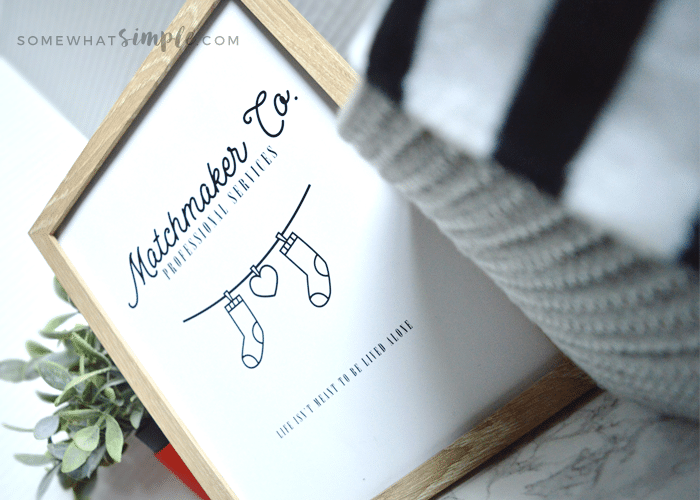 I created this Lost Socks Print to place right by my sock basket, so that I can just throw in those singles (that are now smelling super hip and ready for the dating scene again), and then every 1-2 weeks, just grab the basket and see if I can match any of them up! Providing they both like pina coladas, and getting caught in the rain…
Because we're all about being super professional here.
So there you have it. A little slice of peace has been added to the laundry world! A laundry aid that helps wash out the teenage stench, an inviting sign that welcomes you to have loads of fun,
a Lost Socks system that actually works for us (baskets are my organizing jam, people), and a clever sign that makes my laundry room definitely less boring. 😉
Lost Socks + Laundry Room Printables
Ready to bring some peace to your end of the laundry world?
Simply place in an 8×10 frame and enjoy! Please remember that these are for personal use only, and not to be sold, or claimed as your own work. Thanks so much for understanding!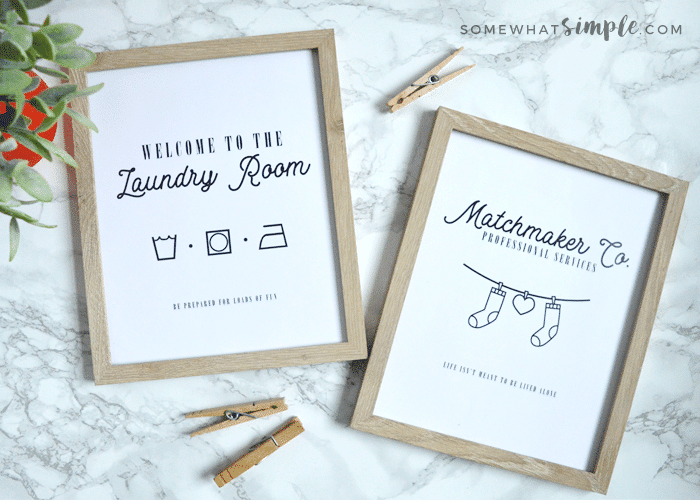 This is a sponsored post written by me on behalf of Febreze In-Wash Odor Eliminator. All opinions are 100% mine.