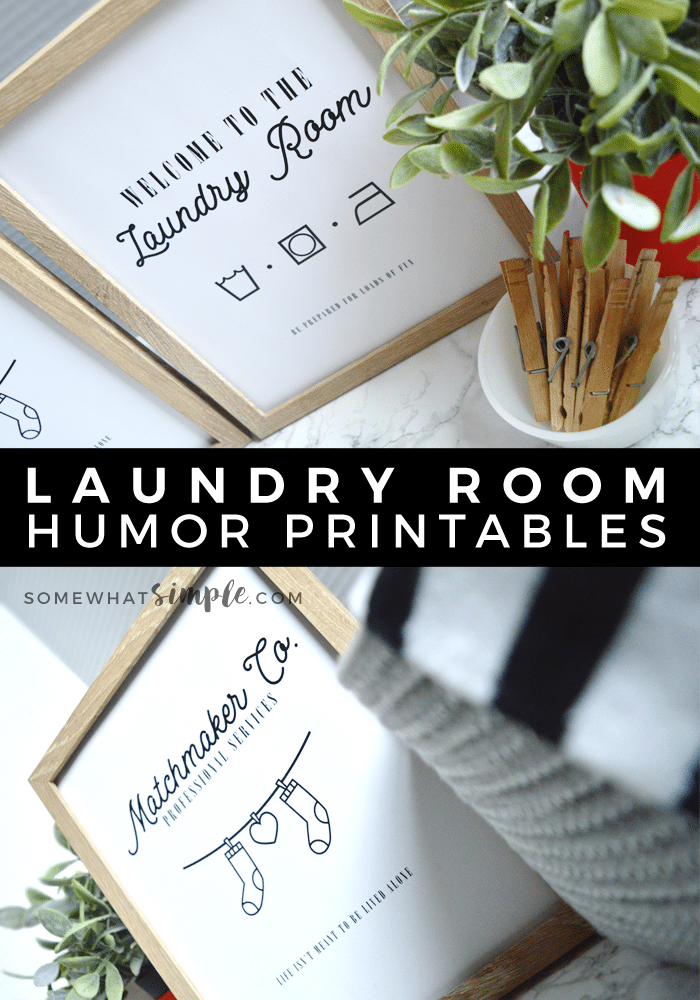 These minimalist laundry room signs are perfect for any style laundry room! Place our Lost Socks Print by a basket to keep those single ladies happy until they can find a mate, and use our Laundry Room Print to welcome anyone who's ready for some good, clean fun!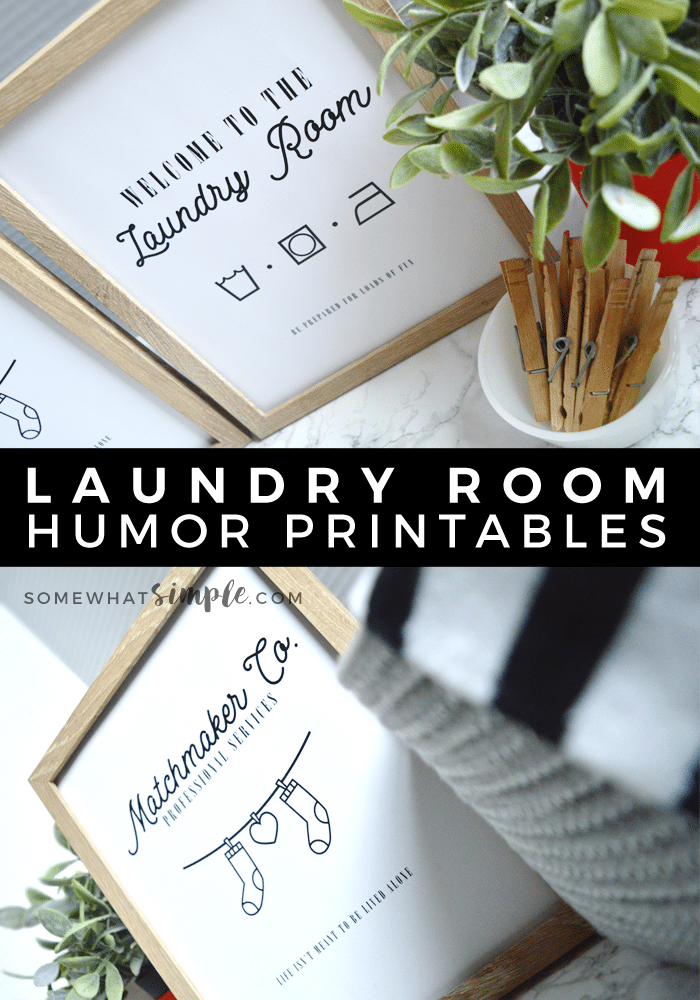 Moms. Let's have a heart-to-heart. Right here. Right now. Let's talk laundry.
Why?! Why do we not enjoy it? Is it because it's never-ending? Is it because it's a hassle? Or because the kids can't seem to empty out pockets? Is it because they drop their dirty laundry 3 inches from the basket? Or is it because it can get super gross? (Maybe all of the above?)
And don't even get me started about my missing socks problem?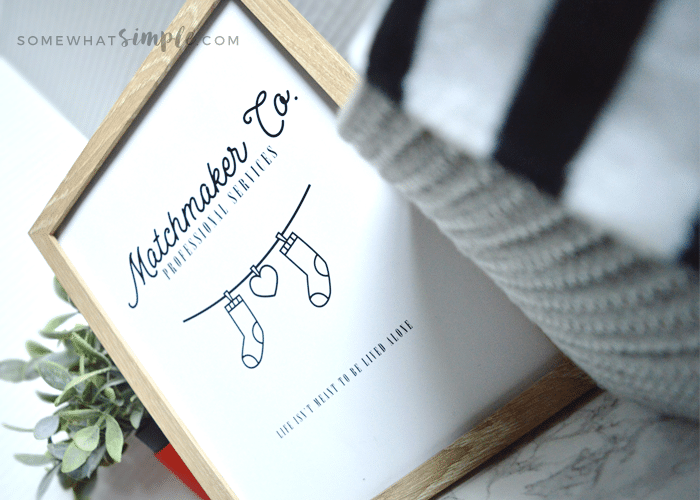 I created this Lost Socks Print to place right by my sock basket, so that I can just throw in those singles, and then every 1-2 weeks, just grab the basket and see if I can match any of them up! Providing they both like pina coladas, and getting caught in the rain…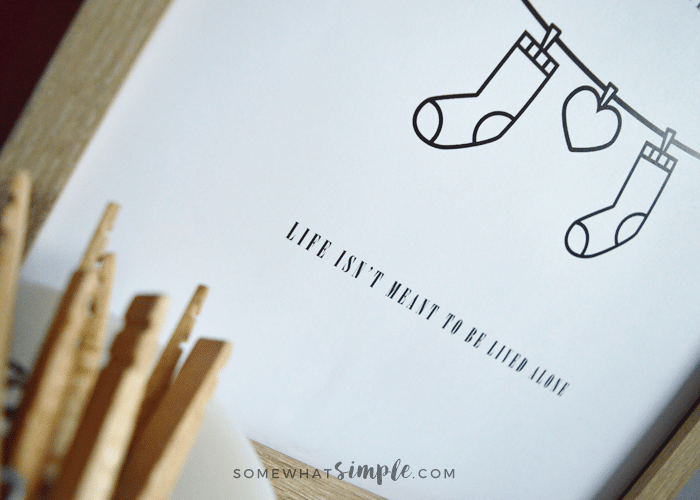 Because we're all about being super professional here.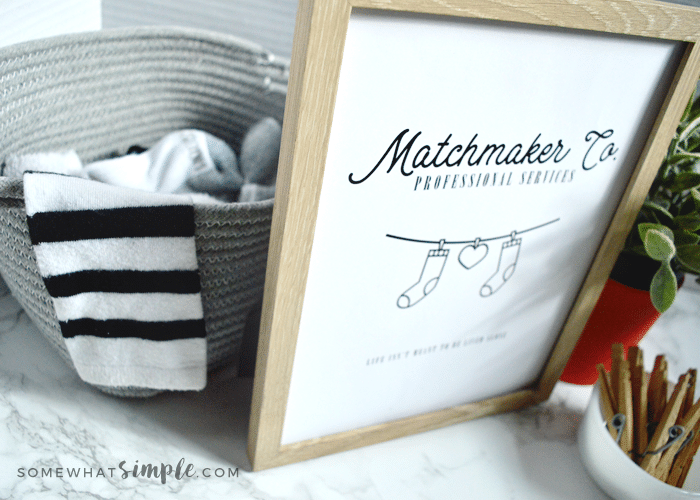 So there you have it. A little slice of peace has been added to the laundry world! An inviting sign that welcomes you to have loads of fun,
A Lost Socks system that actually works for us (baskets are my organizing jam, people), and a clever sign that makes my laundry room definitely less boring. 😉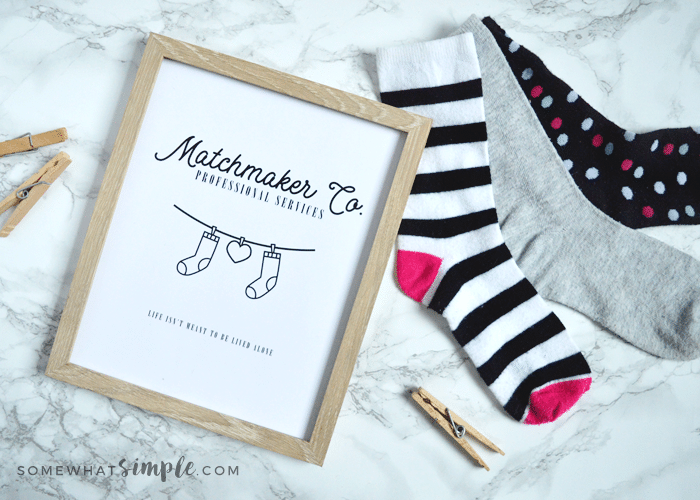 Lost Socks + Laundry Room Printables
Ready to bring some peace to your end of the laundry world?
Simply place in an 8×10 frame and enjoy! Please remember that these are for personal use only, and not to be sold, or claimed as your own work. Thanks so much for understanding!