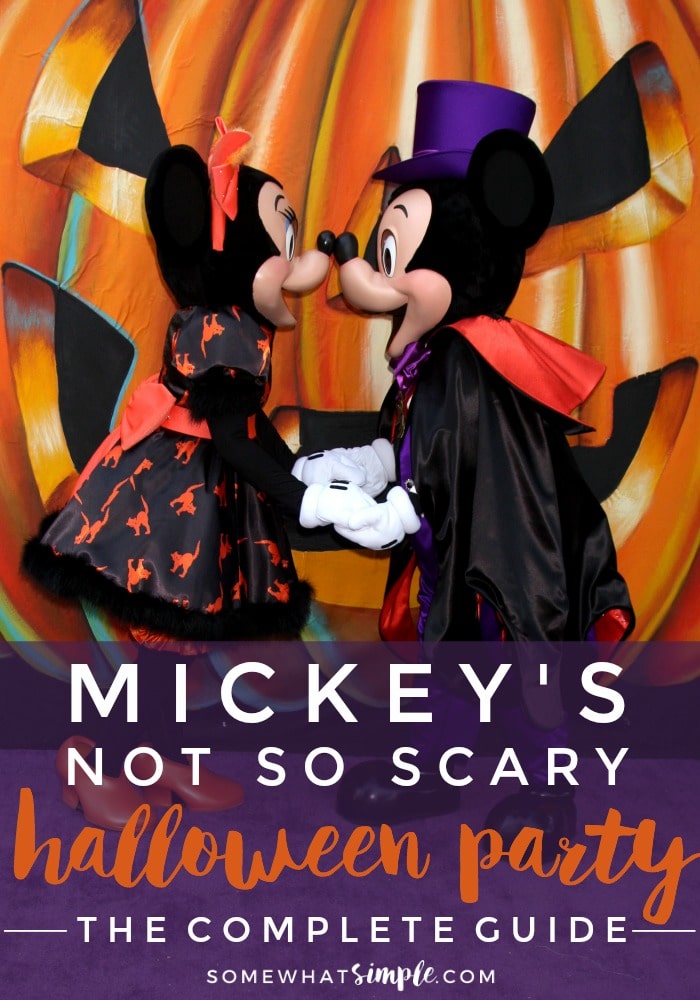 Helpful tips for planning your trip to Mickey's Not So Scary Halloween Party.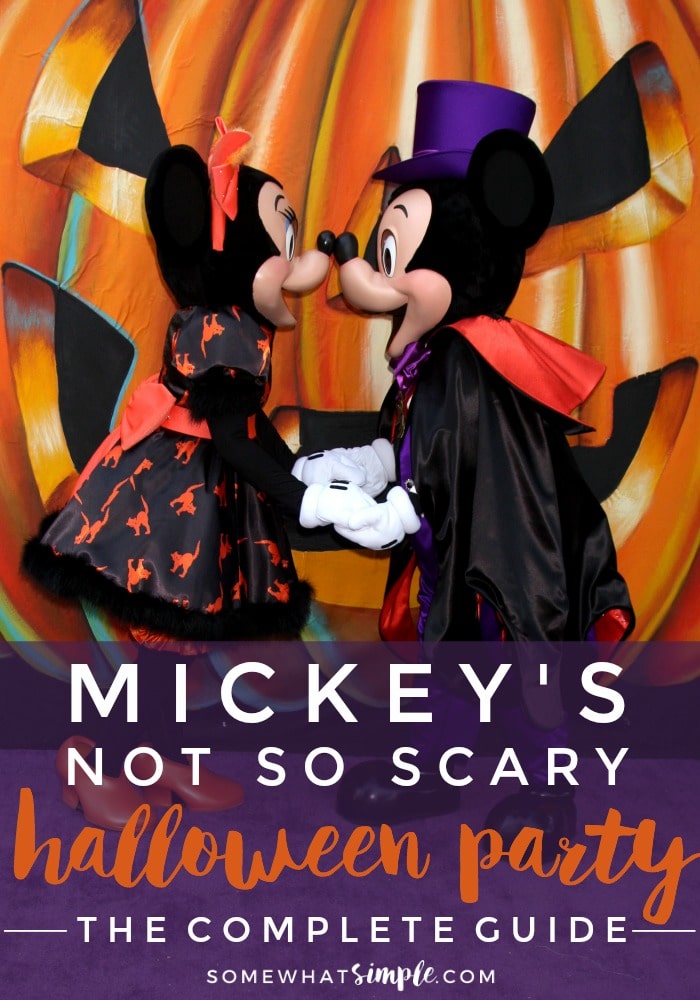 Mickey's Not So Scary Halloween Party starts at the end of August and runs through early November. Admission to the Halloween party is NOT included in your park ticket, and the ticket prices vary depending on which dates you plan to go. August and September dates are in less demand than in October, but tickets always seem to sell out, so plan accordingly and plan well in advance! Here are some helpful tips to consider –
Tips and Tricks for Mickey's Not So Scary Halloween Party
Visit the second less crowded showing of Mickey's "Boo-To-You" Halloween Parade in order to get a good place to stand.
Do not miss Hallowishes. It is amazing and really gets you in the Halloween spirit! The soundtrack is just phenomenal and the fireworks are grand!
Arrive early for Villain Spelltacular. If you want a place near the stage for better viewing arrive quite a bit before show time. As with most events at Disney adults will try to muscle in front of your child, so the earlier you get there, the better.
Don't forget the costume! I know that sounds silly but a lot of adults think they either can't wear a costume or will look silly wearing one. This is the only time you can wear a costume to Disney, so make the most of it! (More costume details below!)
A lot of people wait until the end of the night to trick or treat, but if you have young kids that may not be a good idea. You may spend the whole evening with them asking when they can trick or treat. The best thing to do is hit a couple of stations when you first enter the park and then stop by the rest as you are leaving. Also, those candy bags can get heavy, so it will spare you the ache of carrying all that candy around all night.
Stop by Gaston's Tavern for a sweet treat. The Pumpkin Spice cupcakes are amazing!
If you have your heart set on meeting Jack and Sally or Cruella De Ville make sure you visit them first. The characters that are not always in the park have huge lines. So try to be the first to see them so you don't waste all your time trying to get pictures. (More info on Character Meet and Greets below.)
Don't forget your map! Maps are available that will show you where all the events, meet and greets, and candy locations are. So make sure you grab one and keep it handy. Especially if this is your first party.
Don't forget to dance! A great way to burn off all those calories (and sugar highs) from the candy is to attend one of the dance events. It is really an unforgettable experience!

Disney Halloween Costumes
Costumes are encouraged but there are some rules. If you do not abide by the rules or cannot modify your costume to meet their standards, then you may be denied entry and you won't receive a refund for your tickets. You can read a complete set of rules HERE but I also have some highlights for you:
Disney reserves the right to deny admission to or remove any person wearing attire that is considered inappropriate or could detract from the experience of other guests.
All Guests may dress as their favorite character, but may not pose for pictures or sign autographs for other guests.
Costumes may not contain any weapons that resemble or could easily be mistaken for an actual weapon.
Costumes may not contain sharp objects, pointed objects or materials that may accidentally strike another guest.
How To Arrive For The Party
Mickey's Halloween Party officially starts at 7 PM but you can enter the park as early as 4 PM. All party goers receive a wristband when entering. If you are already in the park you can find cast members handing out and scanning wristbands. You need to have a wristband to stay in the park for the party. If you do not have a wristband you will be asked to leave.
Disney Trick or Treat
Trick or treating is available to kids and adults, so make sure you bring a bag to collect all the goodies! Word of Warning – There are several places to trick or treat and just beware, you will receive A LOT of candy!
Entertainment
There are special parades, fireworks shows, and character meet and greets that are not shown in the parks at any other time. I have highlighted several favorites below.
Special Events:
Mickey's "Boo-To-You" Halloween Parade starts at 8:30 pm and 11:15 pm
Celebrate the Magic starts at 10 pm
HalloWishes, exclusive fireworks just for the Halloween party starts at 10:15 pm
Hocus Pocus Villain Spelltacular (a must see!!!) starts at 9:15 pm, 10:40 pm and 12 am
Character Meet and Greets:
Jack Skellington and Sally
Minnie, Donald, and Daisy in their Halloween costumes
Goofy in his aviator costume
Queen of Hearts, Tweedles, Alice and the Mad Hatter
Lotso and Buzz Lightyear
Merida
Cinderella, Rapunzel, Tiana
Cruella De Ville
Pooh, Piglet, Eeyore and Tigger
Belle, Gaston and Ariel
Snow Queen
Jack Sparrow
Jasmine and Genie
Tarzan, Jane and Terk
Jafar
Tinker Bell
Seven Dwarfs and Snow White
The biggest and most important tip to remember is to have fun! I know you spent a lot of money for tickets and want to get the most out of them, but it is really all about making memories. Go with the flow and have fun at the most magical Halloween party in the world!