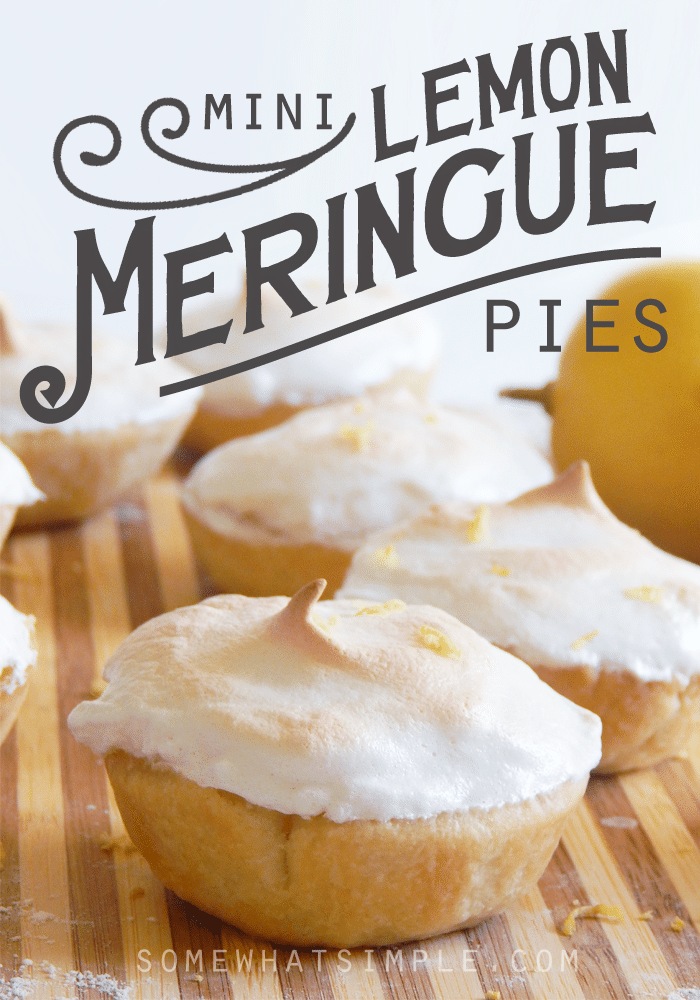 I had some lemons that were screaming to be made into mini lemon meringue pies. (Screaming. ;)) They do sell lemon pie filling in a can, but I'm a homemade lovin' type of gal, and this recipe couldn't be easier!
INGREDIENTS:
You will need to start by making some Mini Pie Crusts. The recipe and EASY directions we use are found HERE
For the filling-
1 cup sugar
1/3 cup cornstarch
1/8 teaspoon salt (optional)
1 1/2 cups cold water
1 large egg yolk, lightly beaten
1/3 cup lemon juice
1 teaspoon grated lemon peel
For the meringue-
3 large egg whites
1/8 teaspoon salt (optional)
1/4 cup sugar
1/2 teaspoon vanilla extract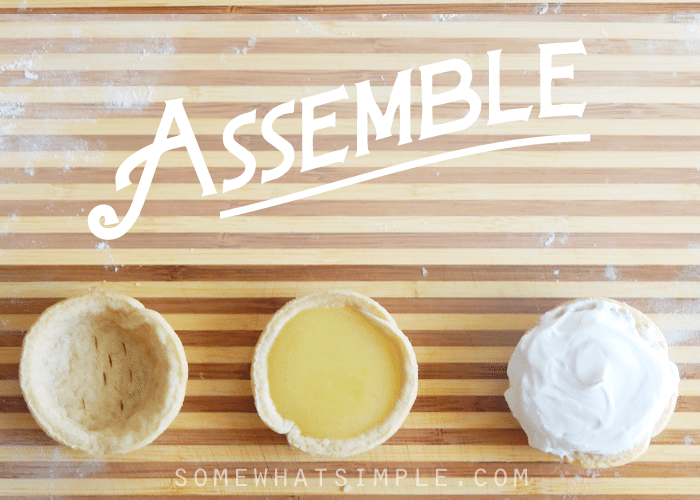 DIRECTIONS:
Mix the sugar, cornstarch and salt in medium saucepan. Gradually stir in water until mixture is well blended.
Continue to stir over medium-high heat until mixture comes to a boil, them reduce heat to low and cook for 3 minutes, stirring frequently. Remove from heat.
In a small bowl, combine a small amount of the hot mixture with the egg yolk. Mix well.
Return mixture to saucepan and cook for 1 minute, stirring constantly. Remove from heat.
Stir in lemon juice and lemon peel.
In a small bowl, beat the egg whites and salt until frothy. Add the sugar gradually, beating well after each addition. Beat until stiff, then add the vanilla and beat again.
Spoon the pie filling into your pie shells.
Spread the meringue over the filling like you would frost a cupcake, making sure the meringue touches the edges of the pies crust to seal in the filling.
Bake at °350 F for about 15 min, or until the meringue is golden brown.
Cool completely and enjoy!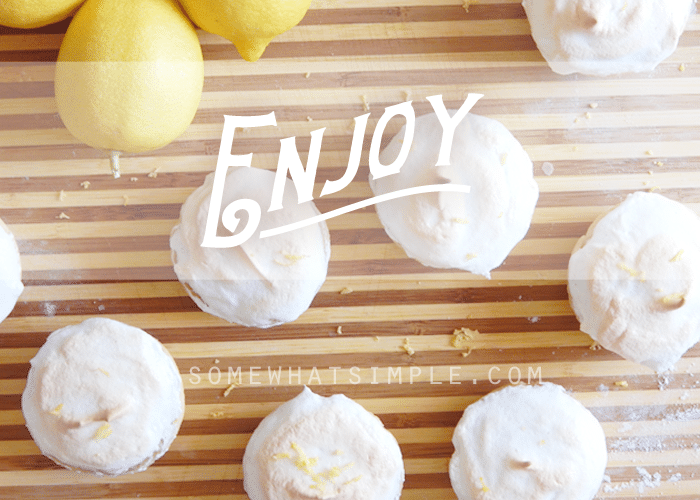 I love mini pies. All that's required to eat them are your hands (and the occasional napkin), it saves you from dirtying more dishes, and you don't need a fork.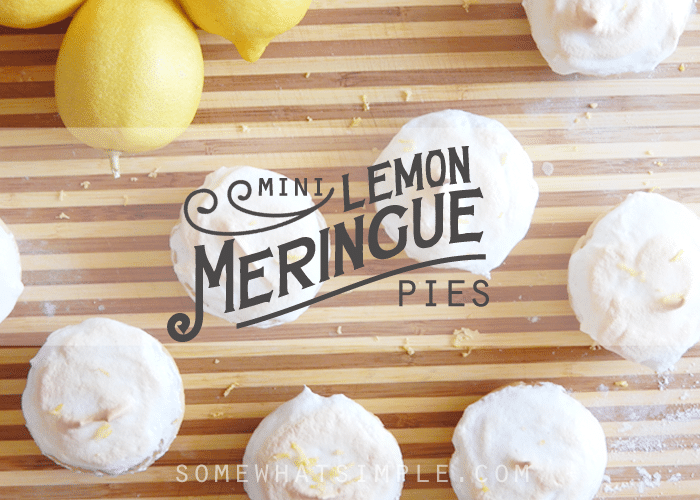 Happy Pie Making!! –xoxo