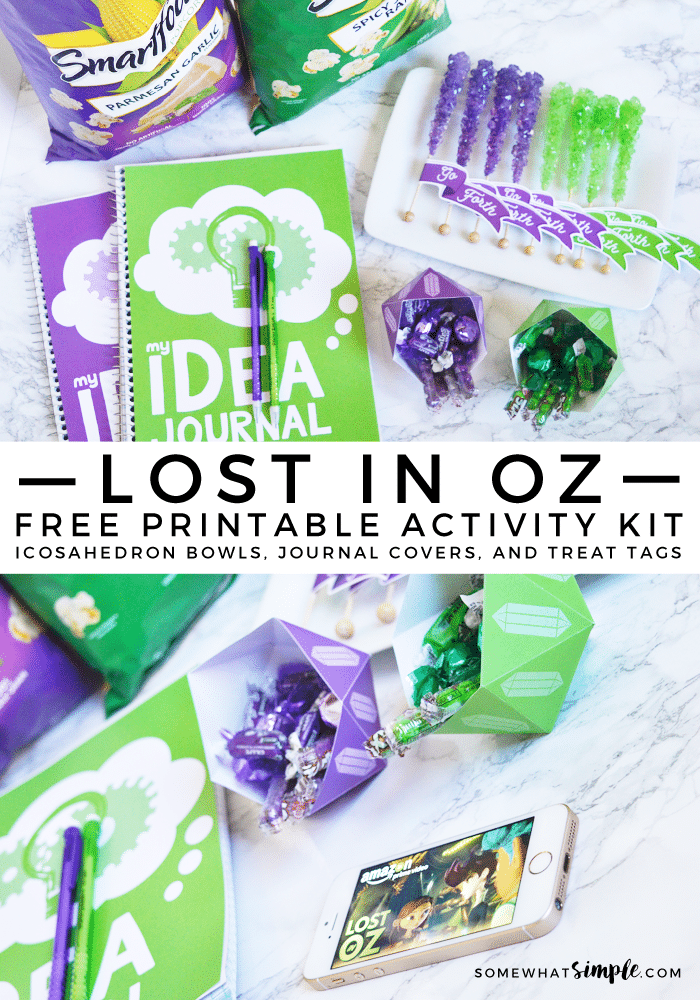 This post is in partnership with Amazon kids, but as always, all opinions are 100% our own. Somewhat Simple has teamed up with Amazon kids to help inspire imaginations with our Free Printable Activity Kit, and the new Amazon Original Kids Series Lost in Oz!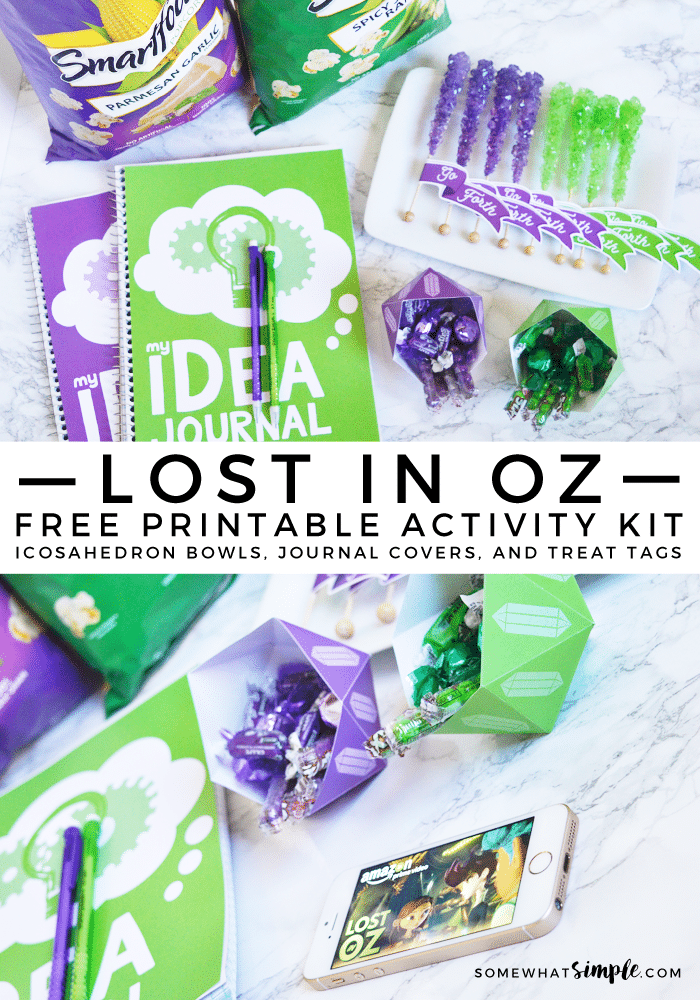 We're so excited to share with you a new original series from Amazon Kids called Lost In Oz! My kids loved the new storyline of Dorothy and Toto as they find themselves lost in the spectacular and peculiar land of Oz. They're joined by new friends, meet unexpected enemies, and face thought-provoking adventures in this fun and modern take on a beloved classic.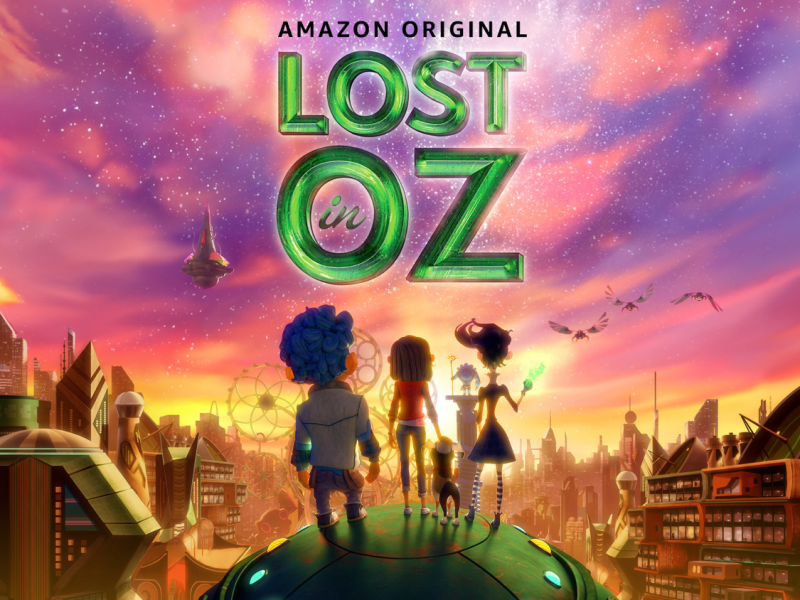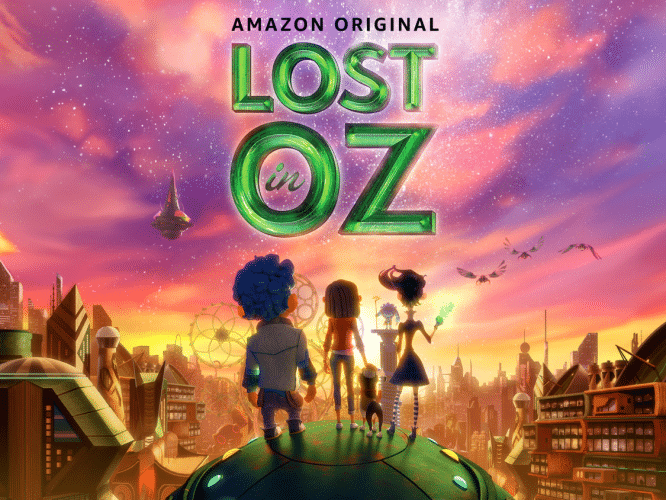 After being inspired by the gorgeous colors, the gems, magic, and of course, the words Go Forth, we decided to create a fun and FREE printable activity kit that you can make just for your kids, or the whole family while you enjoy one of OUR family's new favorite series!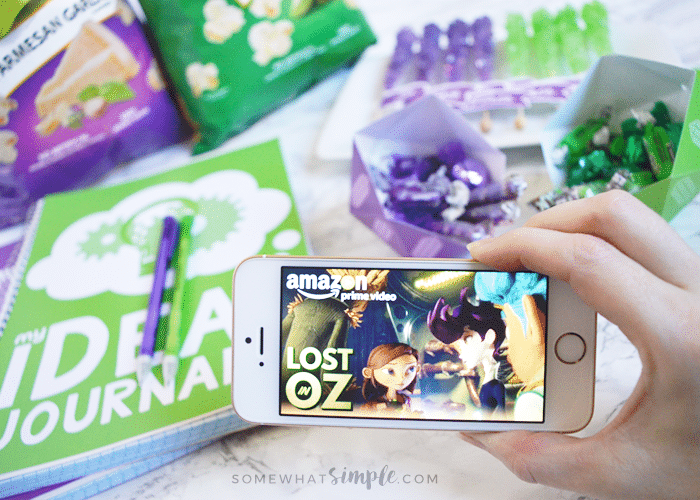 Lost In Oz: Free Printable Activity Kit
supplies
Activity Kit (download below)
scissors
glue or tape
notebooks
treats and/or snacks
optional items:
string
spirograph or any other art activity
crystal rock suckers
directions
First, print off our activity kit and cut everything out.
For the Icosahedron Bowls (impress the kids when you tell them the actual name! Definitely going to win cool points with this one): Fold on all the lines: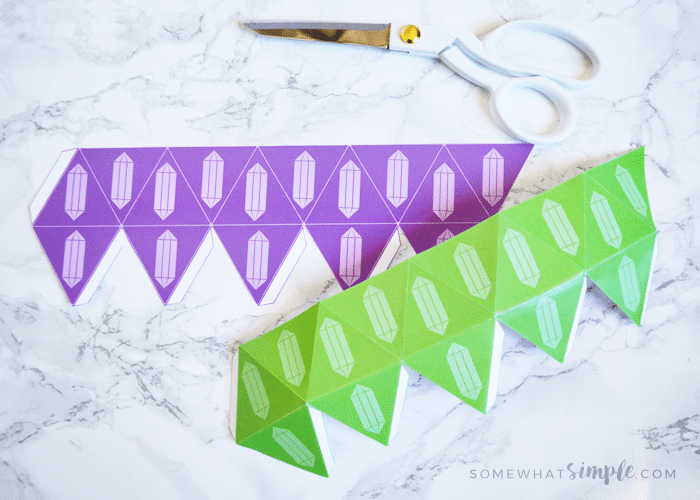 Glue the tabs until a bowl forms.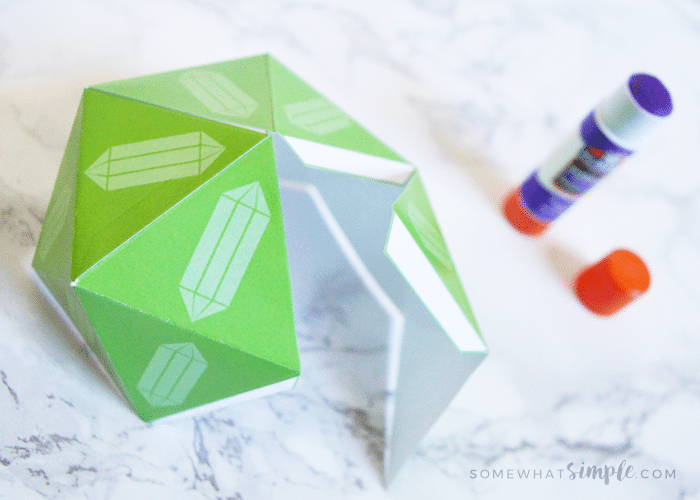 Kids will love seeing how these triangles come together to make a curved bowl – my daughter wanted to make more after she saw them!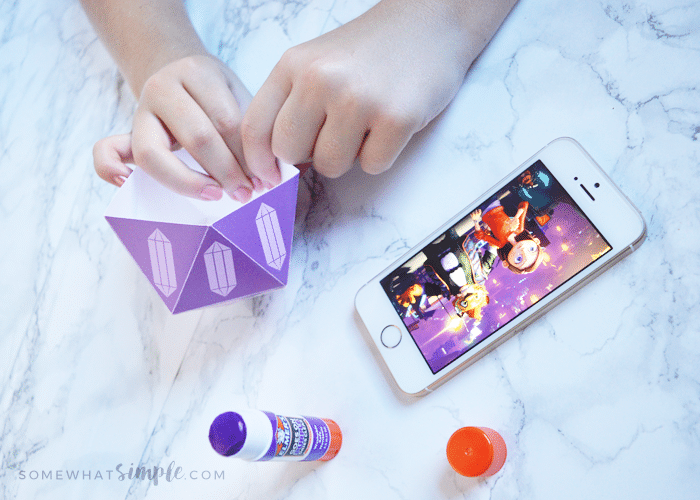 Fill them with treats or snacks while you watch this new series: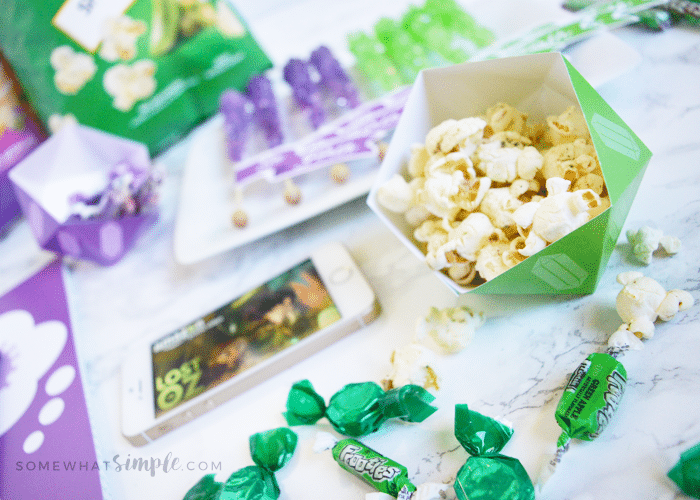 For the Idea Journals: Cut down the sides until it fits on the notebook cover. Glue or tape, and your child has a notebook they can write or draw their own ideas or inventions in! We love spirographs over here, so my kids loved the idea of having a place where they can keep all their 'designs'.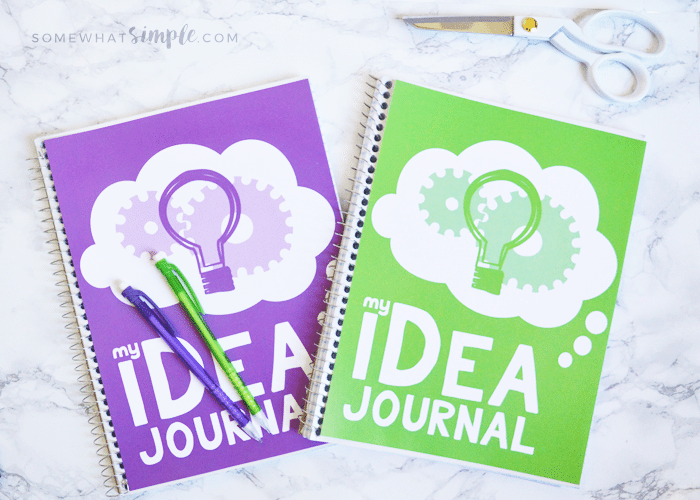 For the Go Forth Tags: Using a hole punch and string, tie these darling tags onto any treat or object. I loved the crystal candy suckers, because they reminded me of the trolls in the series. You can tie them on, or if you're using anything with sticks, just fold the tag over and tape it on!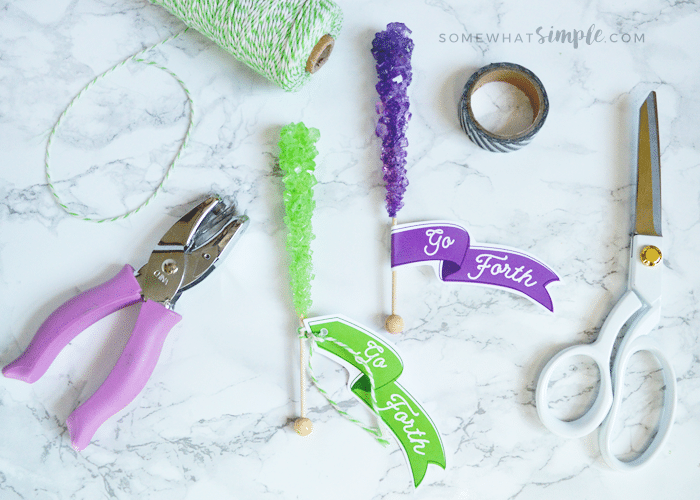 This is such a fun activity pack to make before or while you watch the new series! Get the whole family involved, or just surprise them like I did when they came home from school. Such a great memory these kids will have of experiencing how fun learning and using our creative minds can be! And what a great way to start the weekend!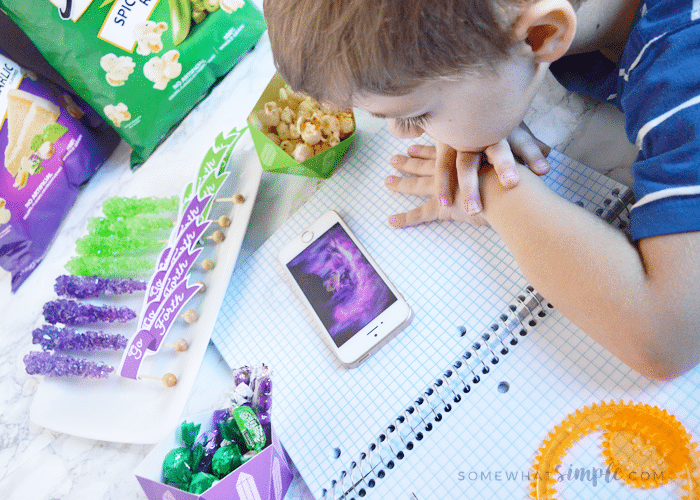 Ready to start your own Lost In Oz adventure?
Learn more about the new Amazon Original Kids Series and watch the trailerbelow: Lost In Oz is available to stream exclusively for prime members via the app and online – as a Prime member, we downloaded the series to my phone so we could view offline, and there was no additional cost. To view this series, or other original series, click HERE.
The activity kit: To create an entire experience for your family, you can CLICK HERE TO DOWNLOAD!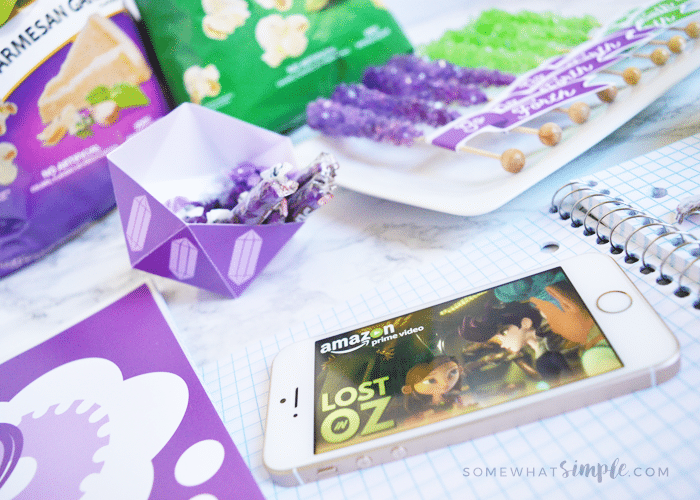 Hope you're little one's imaginations will be as inspired as ours were. Happy creating!
This is a sponsored post written on behalf of Amazon Kids. As always, all opinions and text are 100% my own.