Change up your decor quick and easy with these fun printable wall art designs! Download, print, frame and you're good to go!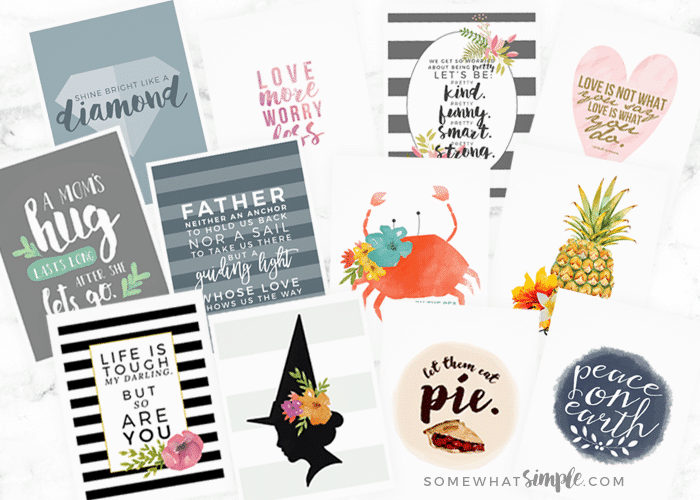 Looking for some printable artwork to display all year long?
I have a frame on my piano with some simple artwork in it that I like to change with the seasons and holidays. It is just a simple way to switch up my decor that is also festive and affordable!
I thought it'd be fun to design some printables that I could have ready to go each and every month that all I had to do was throw a new one in my frame! I love keeping things easy, and the less thought that goes into decor, the better!
We put together FOUR printable packs with artwork that you can display in your home or in your office. This is a fun way to give your space a little refresh without rearranging everything in your home as you decorate for seasons and holidays!
There are 12 printables in each pack, one for every month of the year, so all you have to do is grab an 8×10 frame and you're good to go!
Printable Wall Art – Decor Printables
Here is a look at each printable pack –
Colorful Icons Wall Decor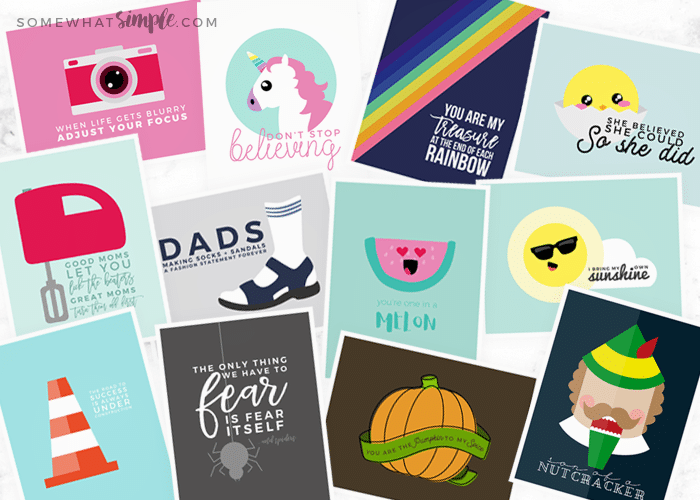 Bright and colorful and so much FUN!
Click here to grab the Colorful Icons Pack
Minimalist Motivational Wall Decor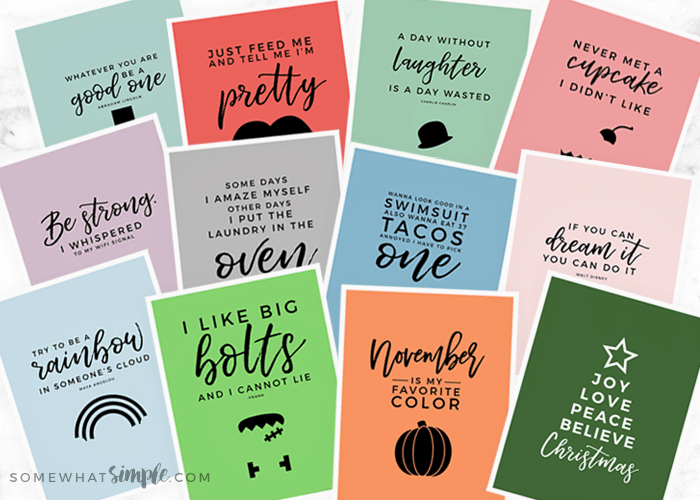 Start each month with a smile on your face!
Click here to grab the Minimalist Pack
Retro & Vintage Wall Decor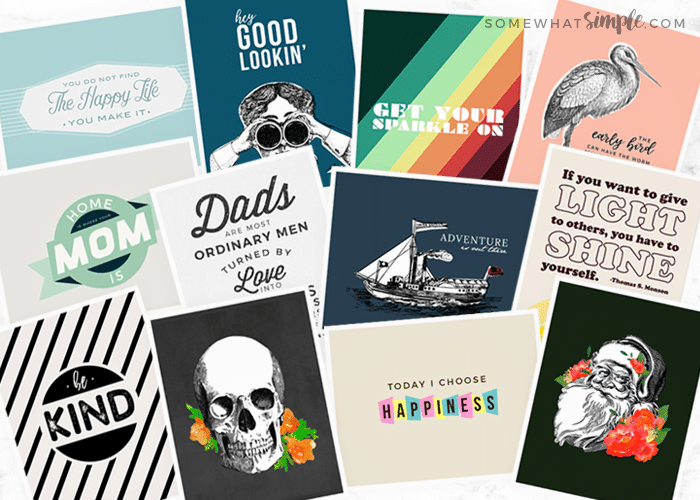 Each one unique, each one so fun! I seriously LOVE these designs – aren't they so cute?
Click here to grab the Retro + Vintage Pack
Watercolors + Stripes Wall Decor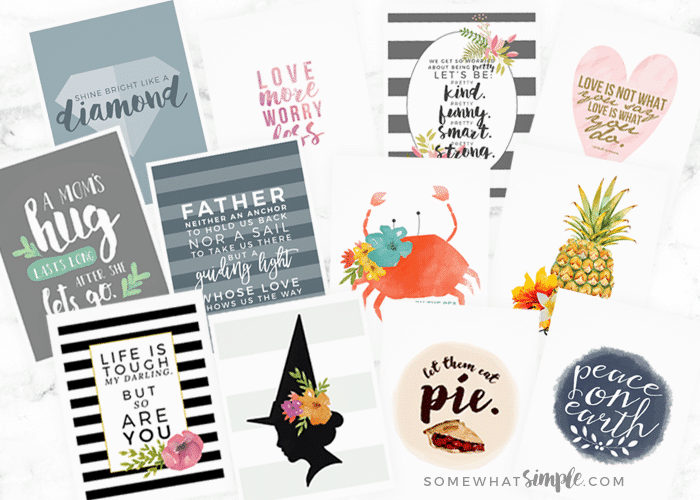 This was the pack that inspired all the rest. (It's probably my favorite!)
Click here to grab the Watercolor + Stripes Pack
I love the idea of using the same frame in my decor and simply swapping out the artwork inside. (Decorating made easy, my friends.)
You can display most of these designs all year, but how fun is it to switch it up, right?
We sure hope these printables make you smile! Grab a frame and get started!