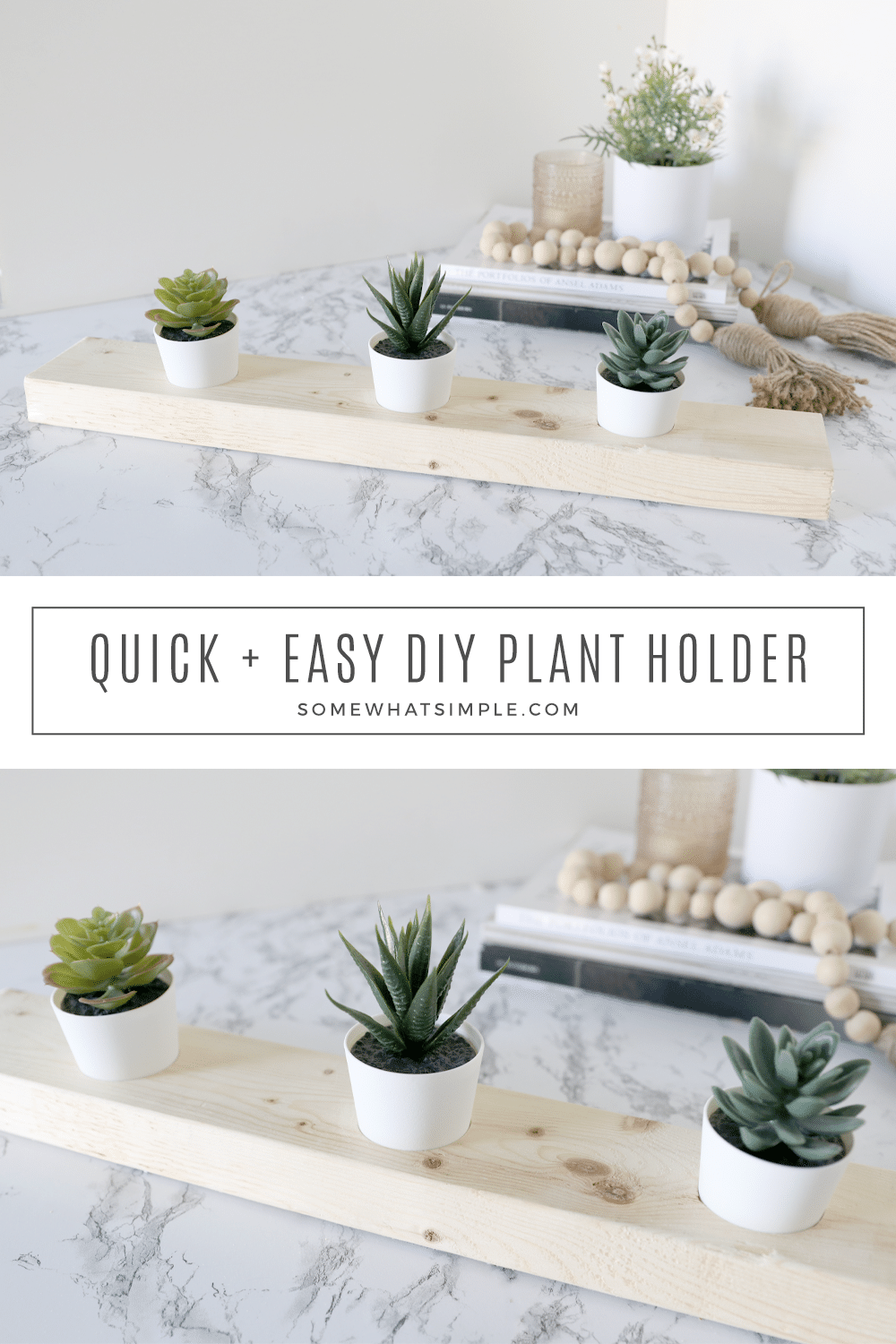 A DIY Succulent Planter that takes 3 minutes to make and costs less than $2! Simple, affordable, and fun!
Here are a few more plant projects we think you'll enjoy – Paper Bag Planters, Ask in Faith Plant Wrapper, and Popsicle Stick Flower Pots.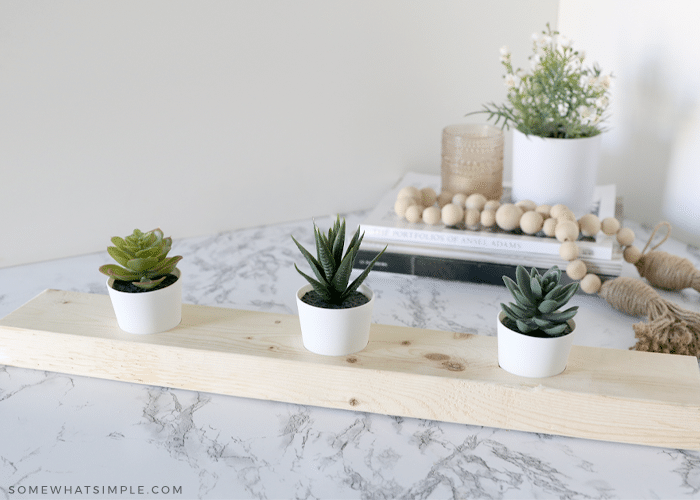 As soon as I discovered how fun it was to make a candle holder from a Vented Frieze Boards, I knew I had to find even more ways to use them!
(If you're not familiar with Vented Friese Boards, they're basically a cut 2×4 with 3 holes that are covered with wire mesh. They are typically used to provide ventilation for the attic. You can find these boards in the lumber section at Home Depot, and they are roughly $1.50 each – THAT'S IT!!)
This simple little succulent planter was the next idea I thought of, and it sure is adorable! Here is how to make one for your home –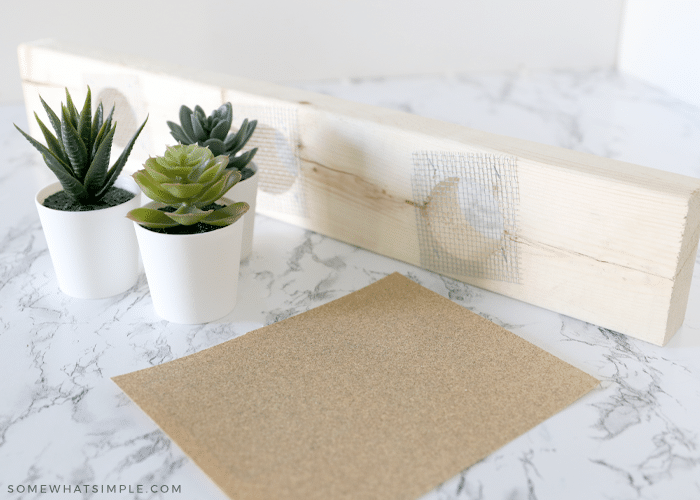 How to Make a Succulent Planter
SUPPLIES –
1 Vented Frieze Board
sandpaper
small potted plants – I used THESE faux succulents from IKEA
paint/ stain + paint brush, optional
DIRECTIONS –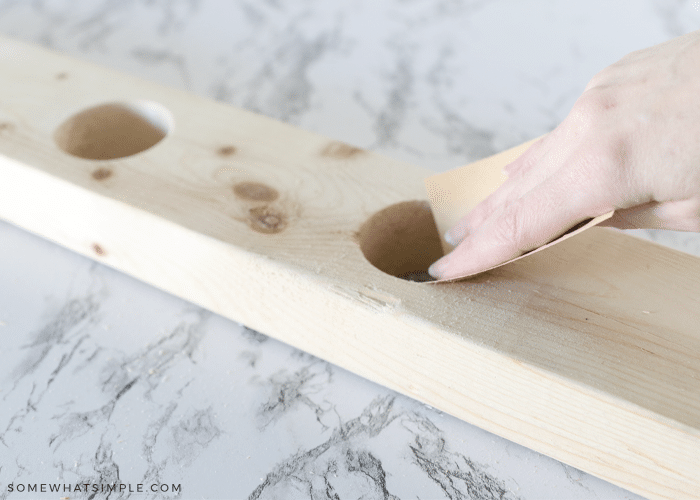 Start by sanding your board so it's nice and smooth. Vented Frieze Boards come in pretty decent shape, but the raw edges can definitely use a good sanding.
If you want to paint or stain your board, do so now. I actually liked the raw wood look, so I left mine.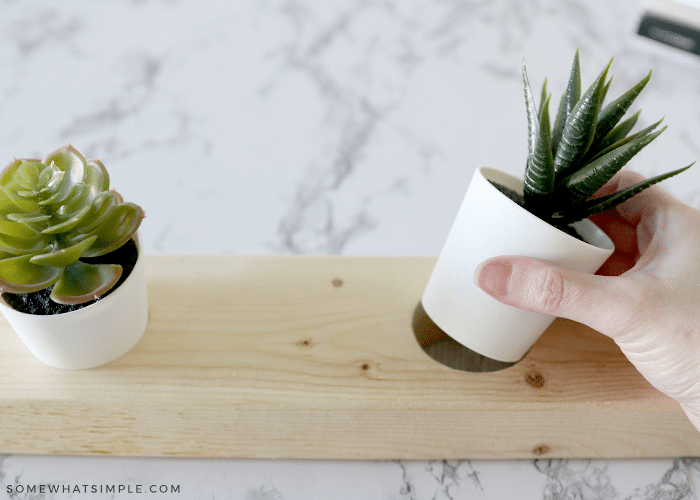 Place a small plant in each hole….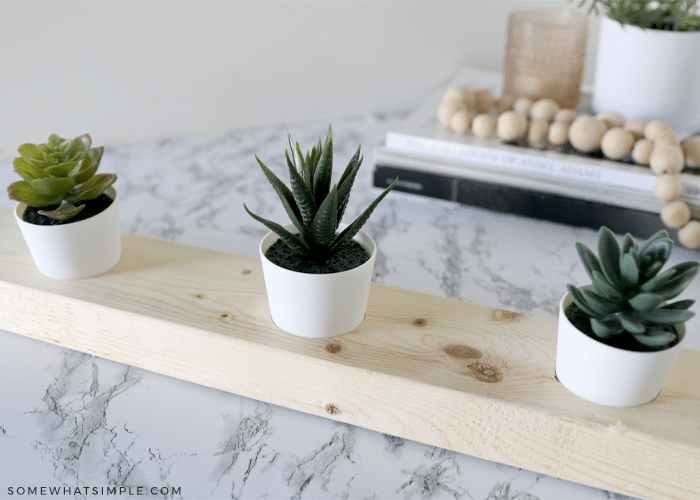 DIY Succulent Planters in 5 minutes or less. How cute are these?! I sure love a simple, cheap project!!!