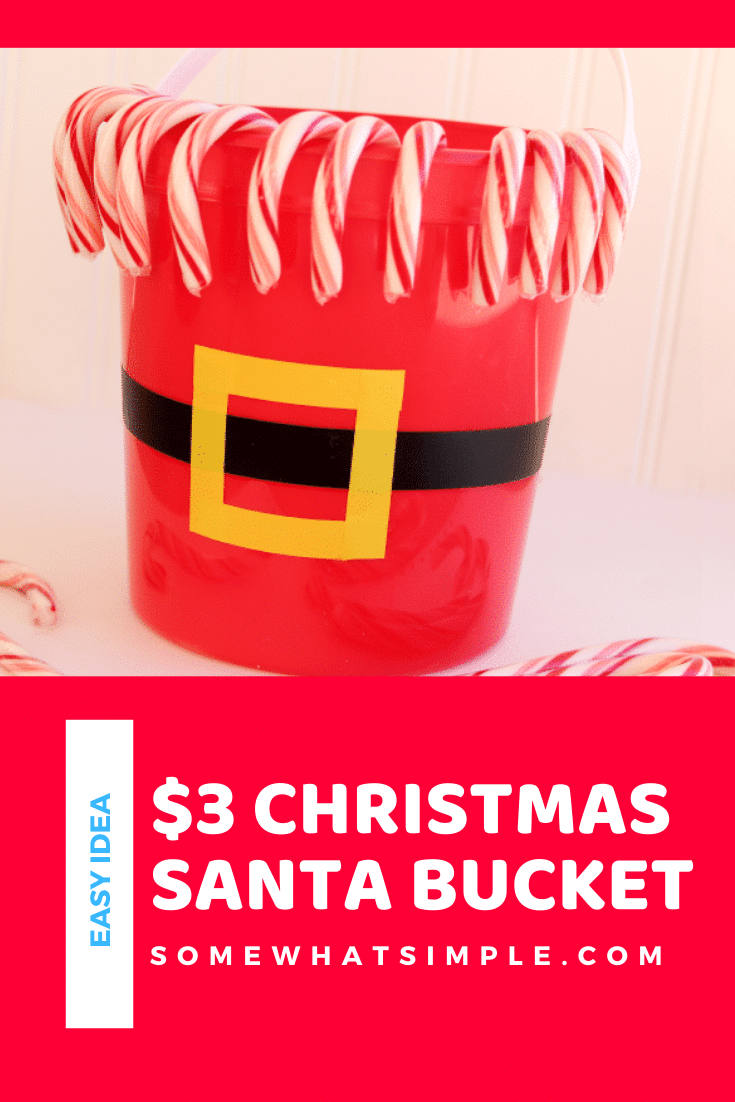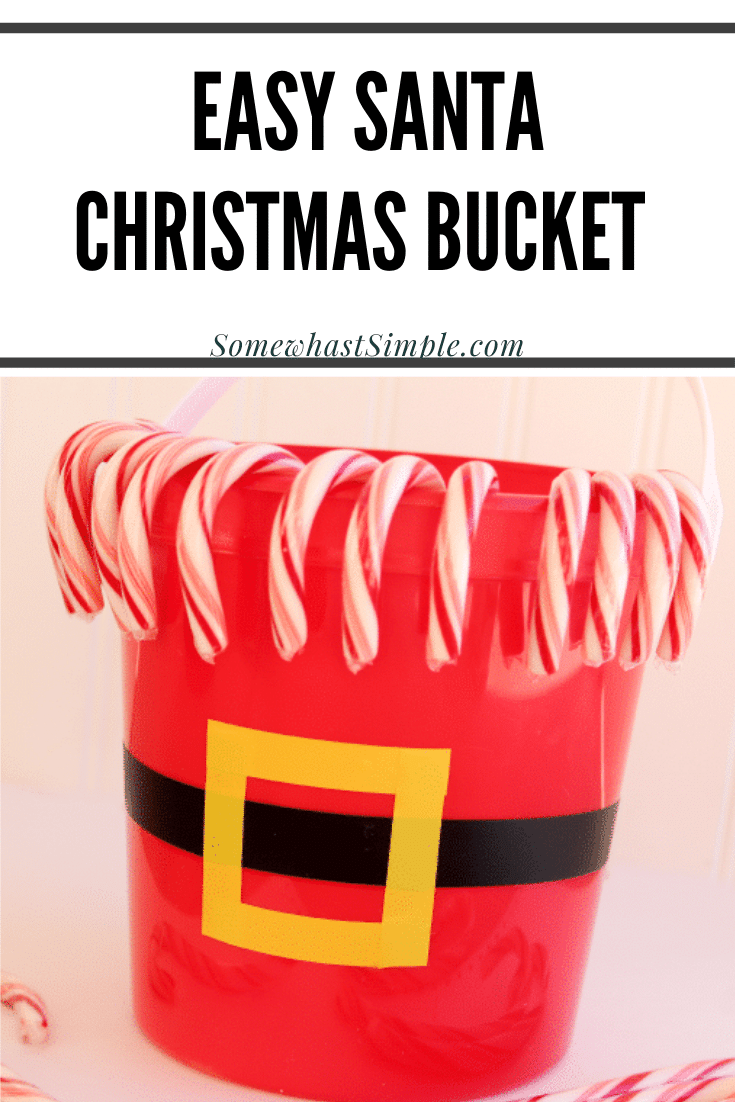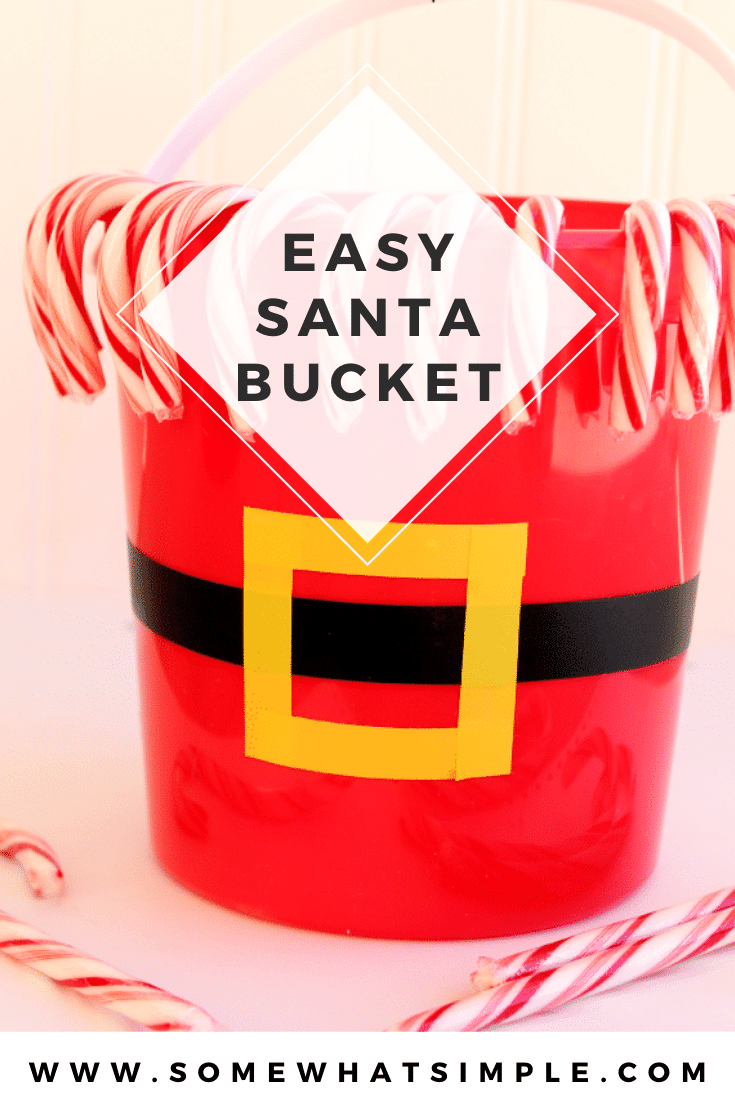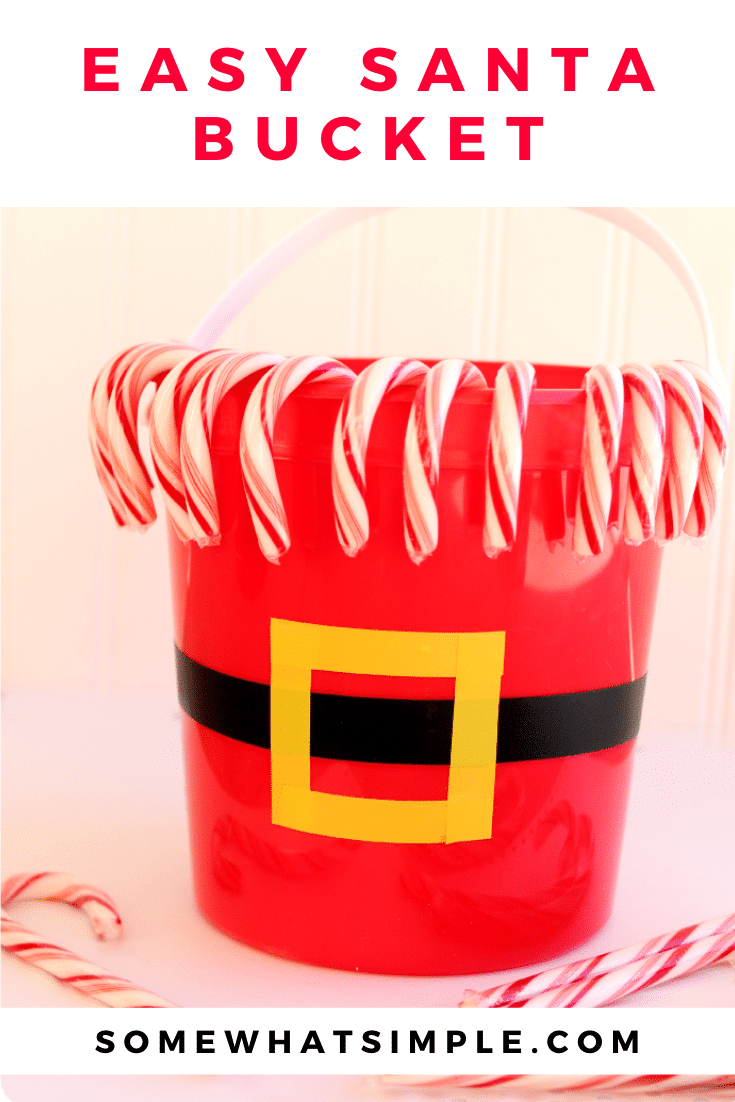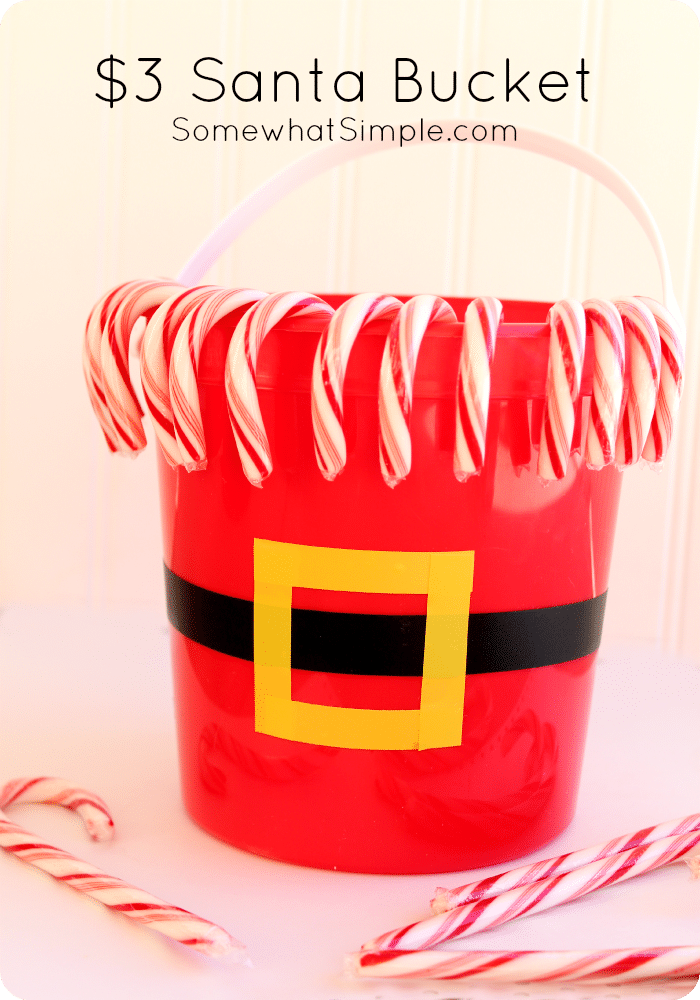 Easy Santa Bucket
How cute (and EASY!) are these darling Santa Buckets?!? You can pick up all the supplies for less than $3- yay! These buckets are so simple to put together, your kids will have so much fun creating them.
They would be a great craft for class parties or you could fill them with Christmas candy or Christmas cards. I also think they would look so cute as a lumiere with tea lights inside lining your walkways. I love a simple, festive craft for kids- don't you? Here is how to make them:
How To Make A Santa Bucket
MATERIALS NEEDED:
DIRECTIONS:
Wrap a long piece of black electrical tape around the middle of the bucket.
Cut four equal pieces of yellow electrical tape and place them over the black strip of tape in the shape of a square to form the belt buckle.
…and that 's it!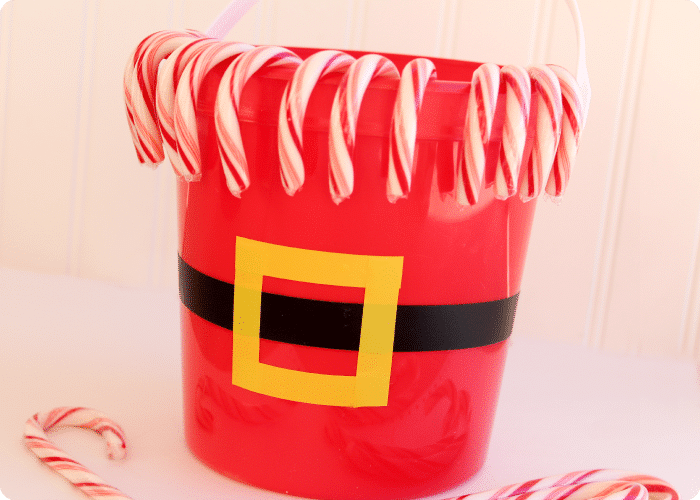 Simple, cheap and fun!
(Just the way I like it!)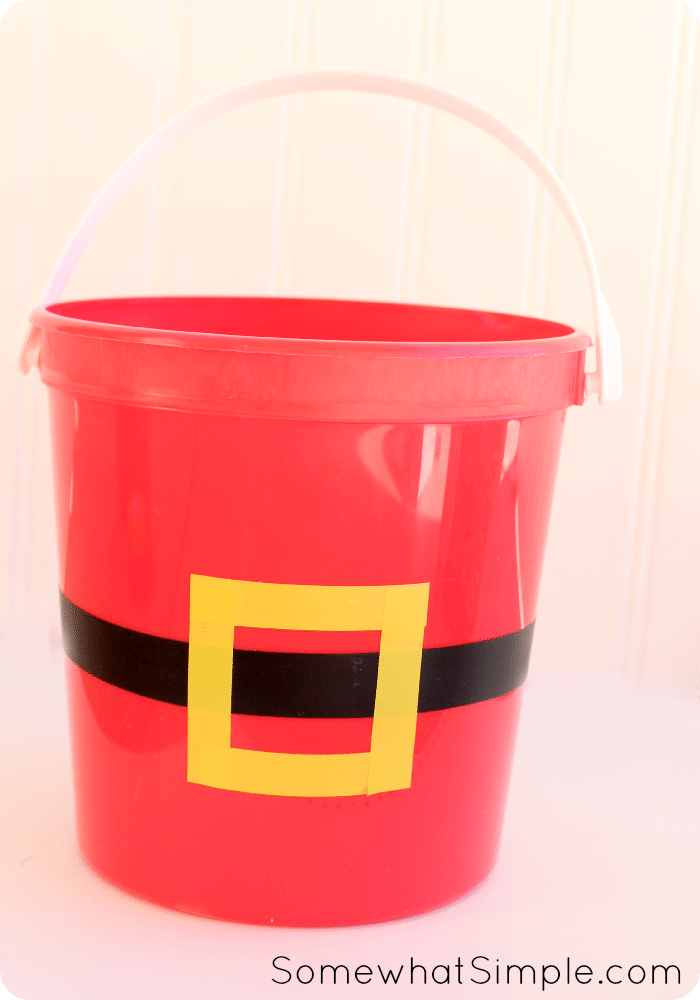 Add this to your holiday project list!
. . . . . . . . .
This post is sponsored by Lowes. I am a part of the Lowes Creative Team. All thoughts and opinions are 100% my own.

Lowe's Social & Digital Links
Lowe's Creative Ideas Magazine App . . . . . Facebook . . . . . Website . . . . . Pinterest . . . . . Instagram