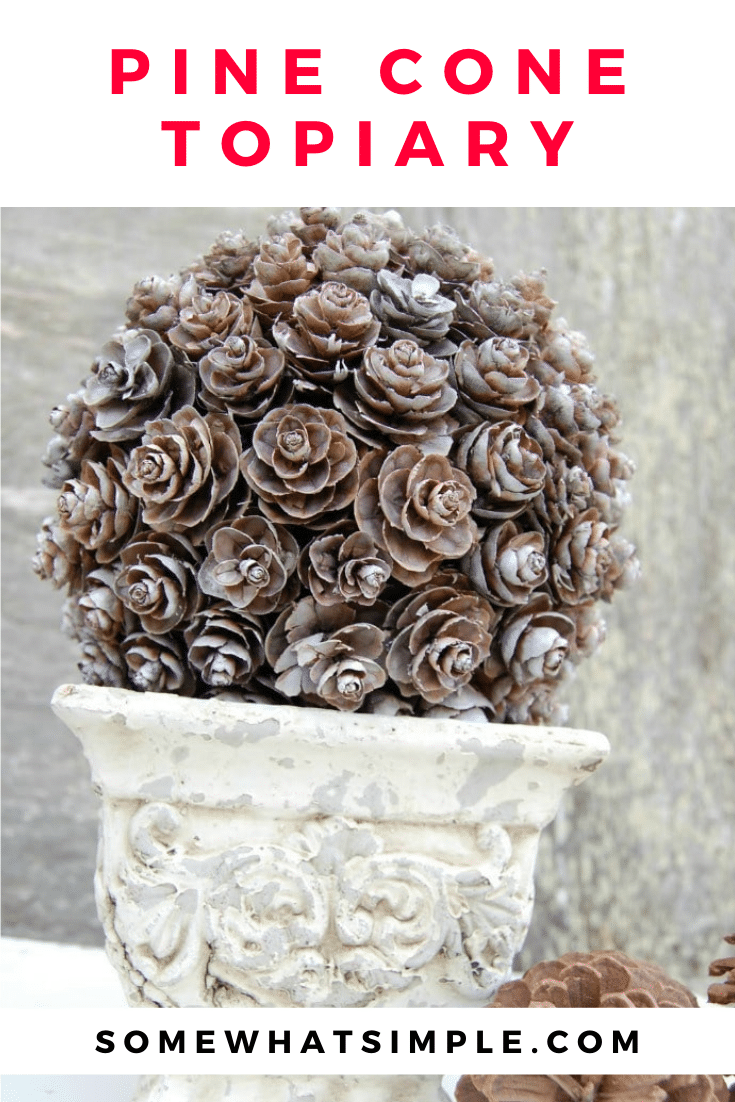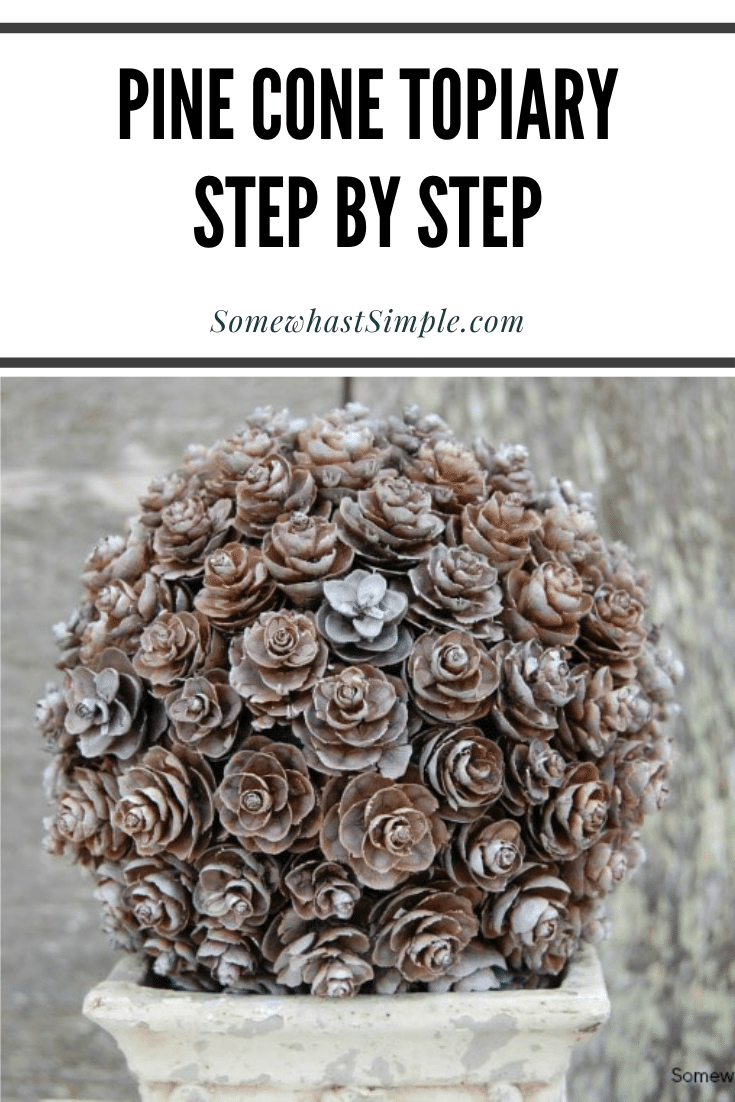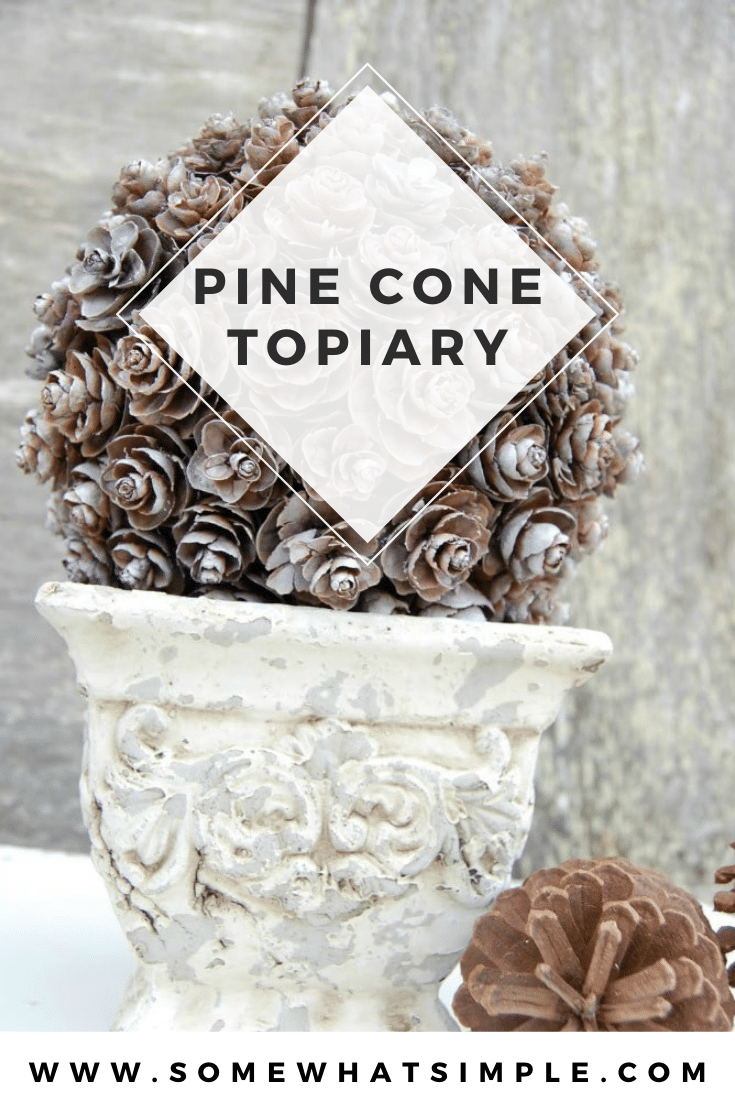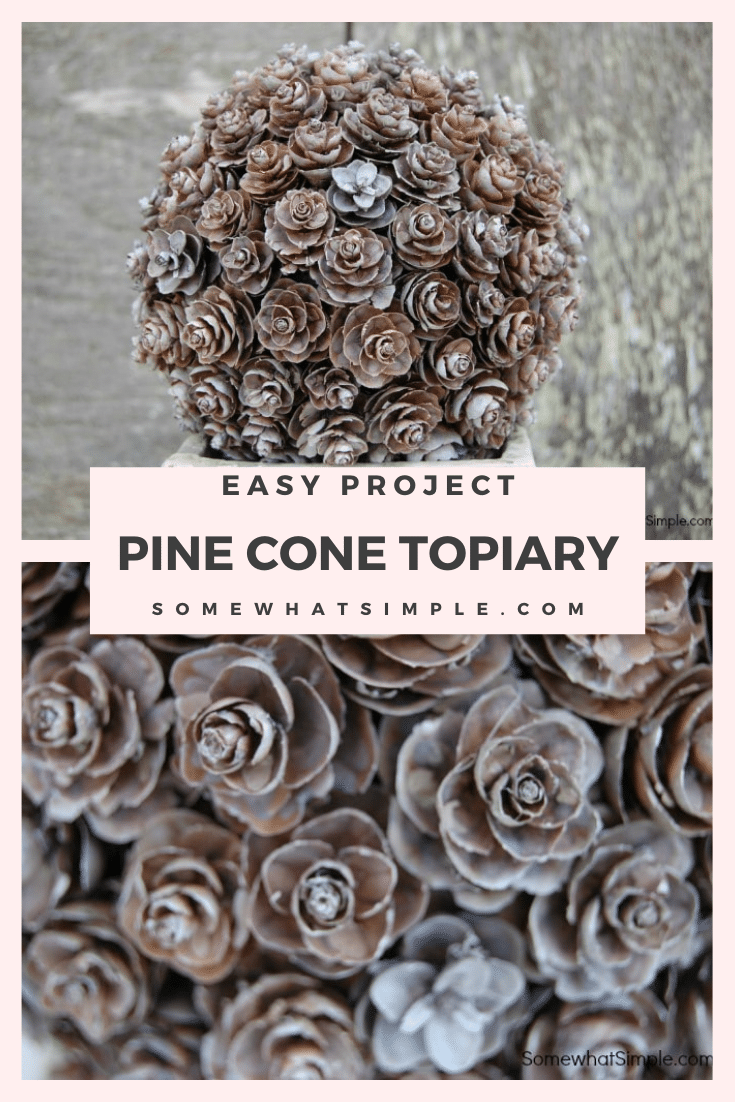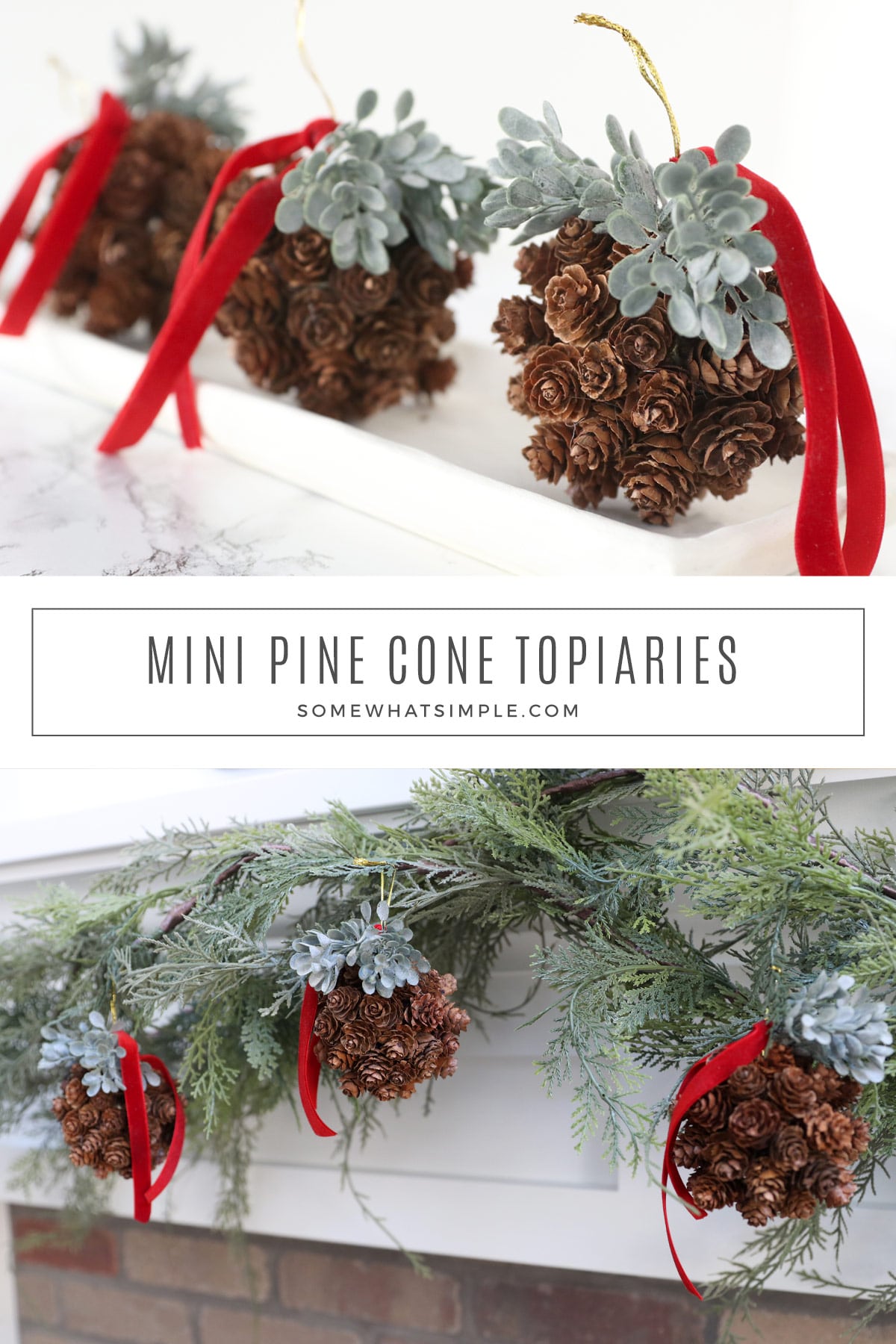 A pinecone topiary is a beautiful, simple craft that requires little artistic talent or expensive supplies. Learn how to make your own pinecone topiary here.
If you're looking for more winter projects this holiday season, try making Ice Candles or a fun Christmas Sweater Craft.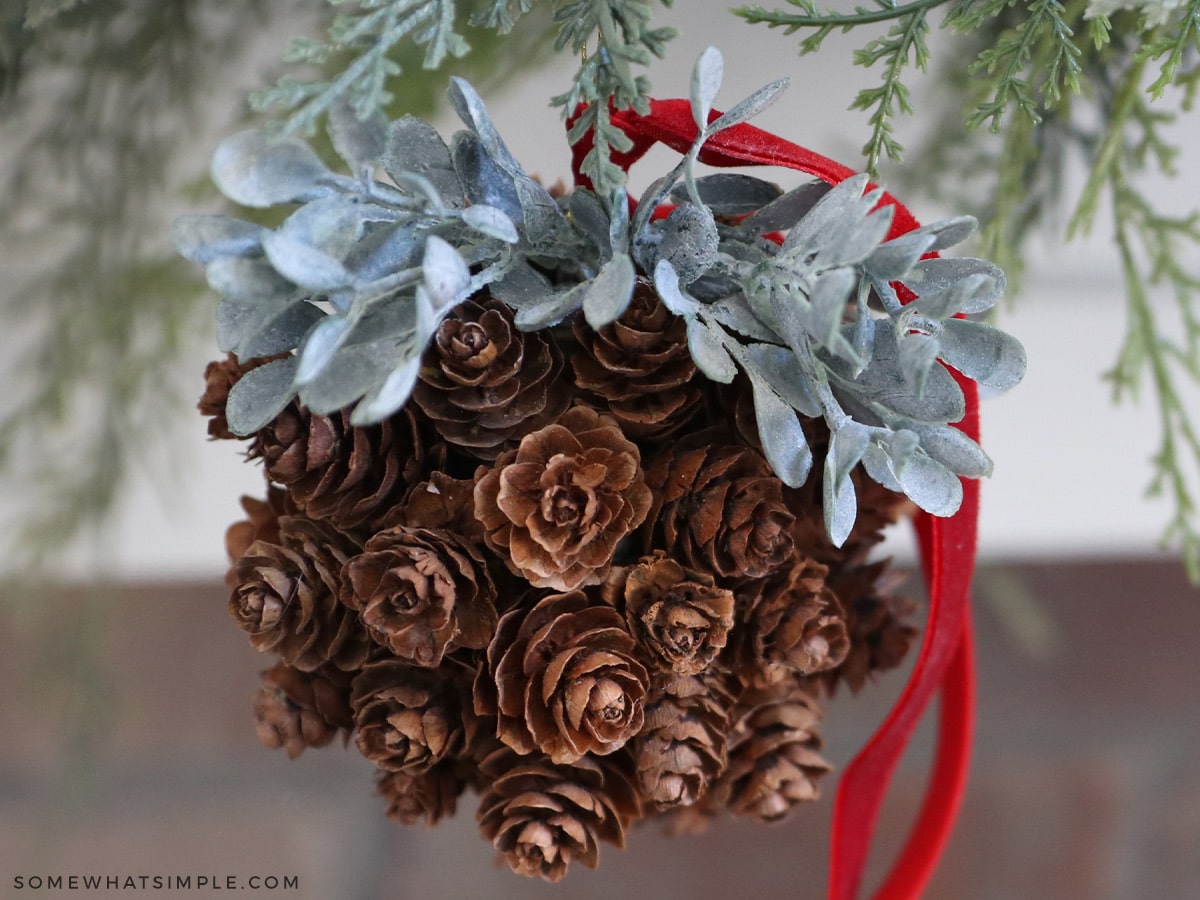 I saw a gorgeous pine cone topiary from BallardDesigns.com, but as with most things from that amazing store, the price tag was less-than-awesome! Lucky for me, this was a piece of decor I knew I could recreate for a whole lot less. (Spoiler alert: They look AMAZING!)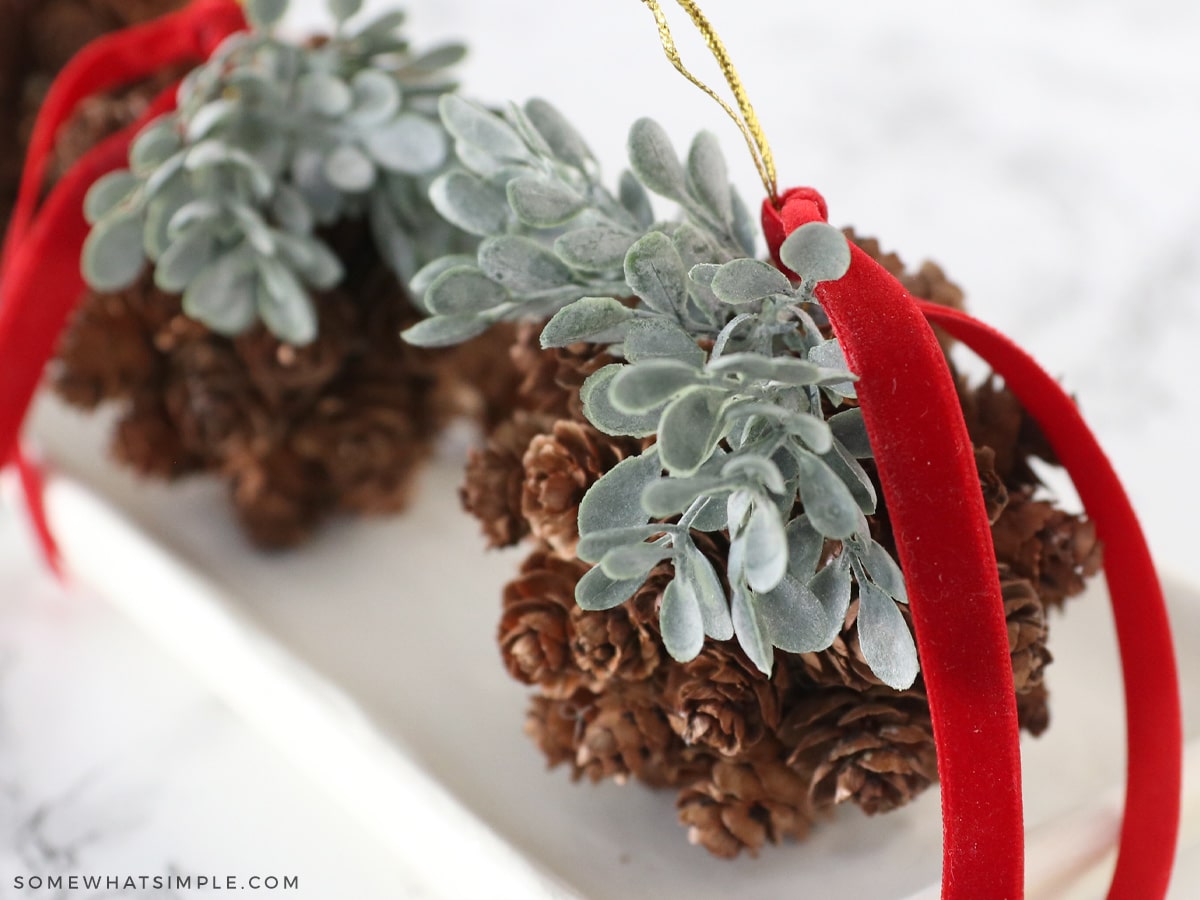 Even though this project was really easy to do, it can definitely be time-consuming, depending on the size you want. I made a couple of these years and years ago with a foam ball the size of a soccer ball, and they took two nights to finish, working while I watched TV with my husband, and way more pine cones than I thought.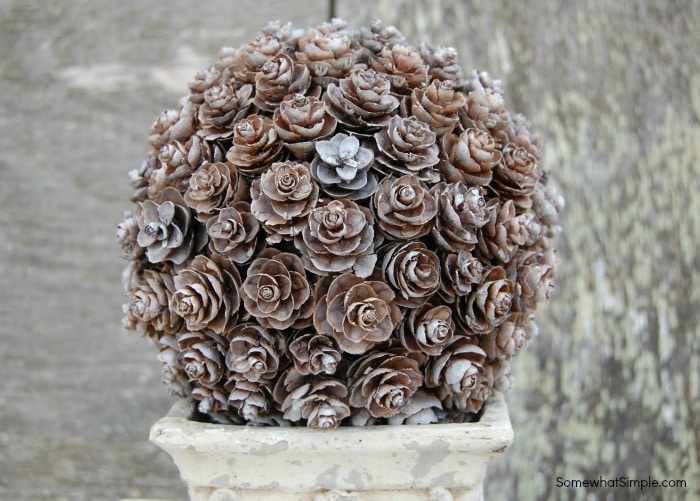 The beautiful pinecone topiaries I made this year were glued to ornaments, so they were much faster. (I made the whole thing the night of Thanksgiving and each topiary took about 20 minutes.) They look amazing in a coffee table bowl or hung on a garland.
Here is the easy tutorial –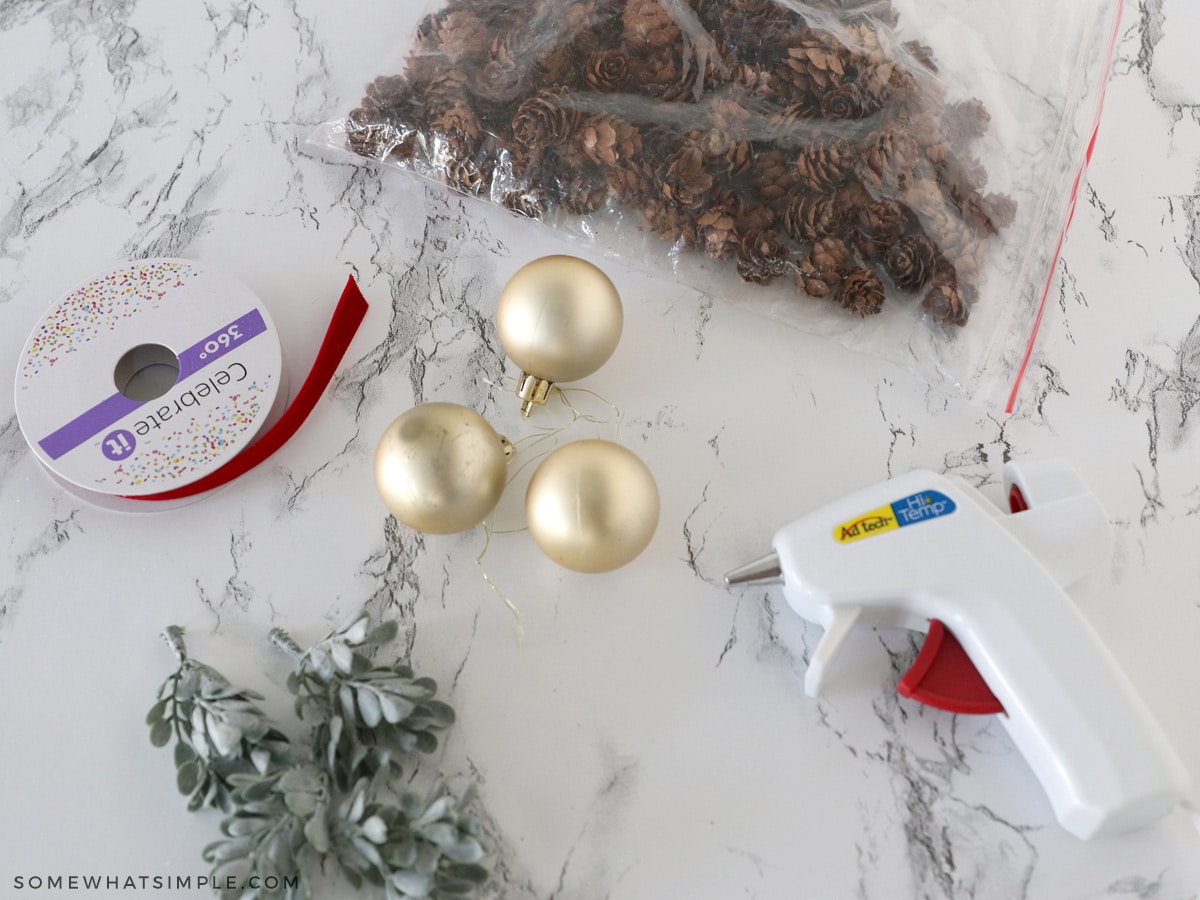 How to Make a Pinecone Topiary
SUPPLIES –
pinecones – You can use whatever size pinecones you find, but the smaller, the better. Make sure they are round, not cone shape, and roughly the same size. Collect them on a nature walk, get them from a local craft store, or HERE on AMAZON. I enlisted the help of my mom who gathered and sent pine cones from her backyard in Washington. I had to let them dry out a bit before I could use them so they would open up, but they are seriously so pretty!
ornaments or styrofoam balls – I used small plastic ornaments for this tutorial. If you use a styrofoam ball and notice the hot glue not sticking very well, wrap the ball with a plastic trash bag and secure it tightly to the styrofoam with hot glue. Then, glue your pinecones onto the plastic bag.
hot glue gun
ribbon
greenery – I just used some faux leaves/petals from a silk plant I had.
embellishments – I like them plain as it matches my holiday decor best, but white spray paint will give them a frosted look, gold spray paint will make them shimmery, or you could add a dab of Mod Podge with a paint brush and a little glitter for some added sparkle.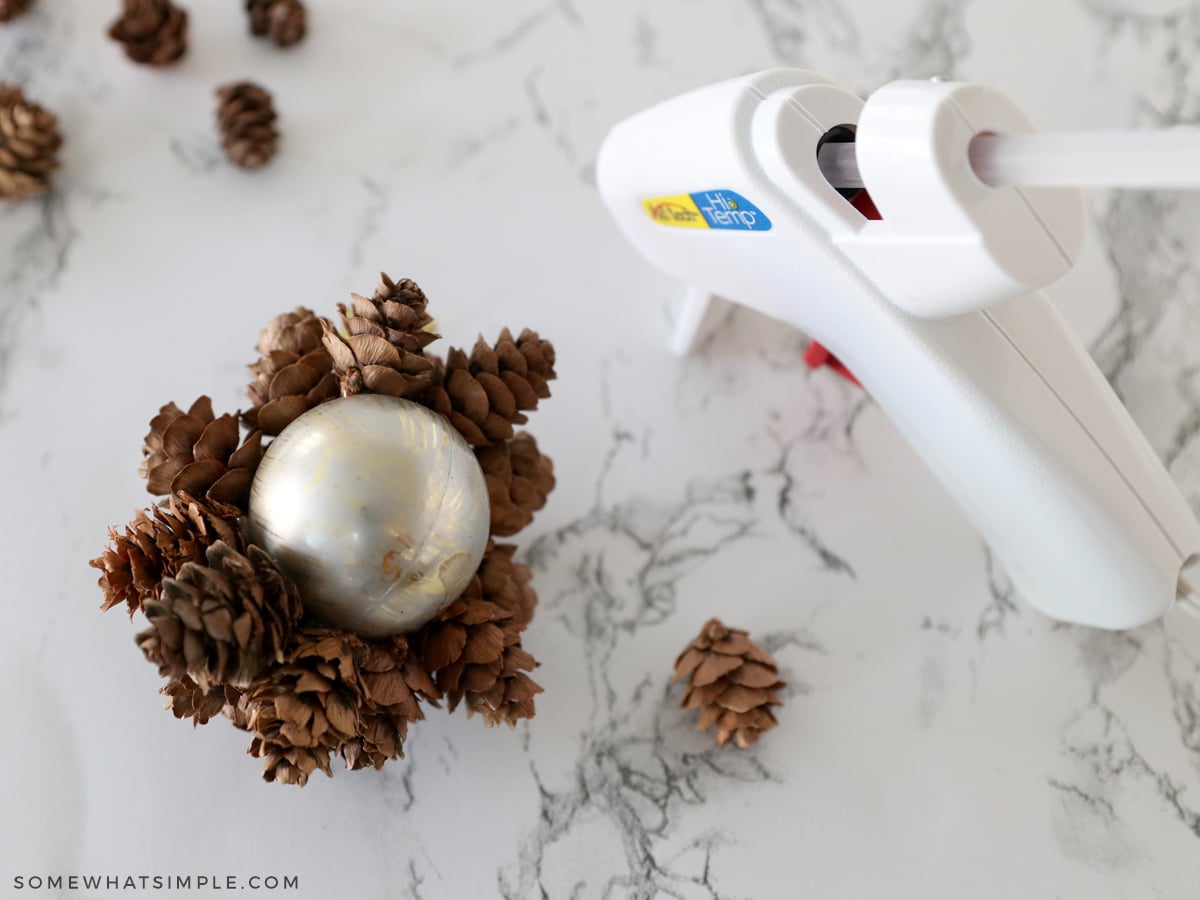 DIRECTIONS:
Hot glue your pine cones onto your ornament, by adding a line of glue, starting at the top, and working your way down until you have total coverage.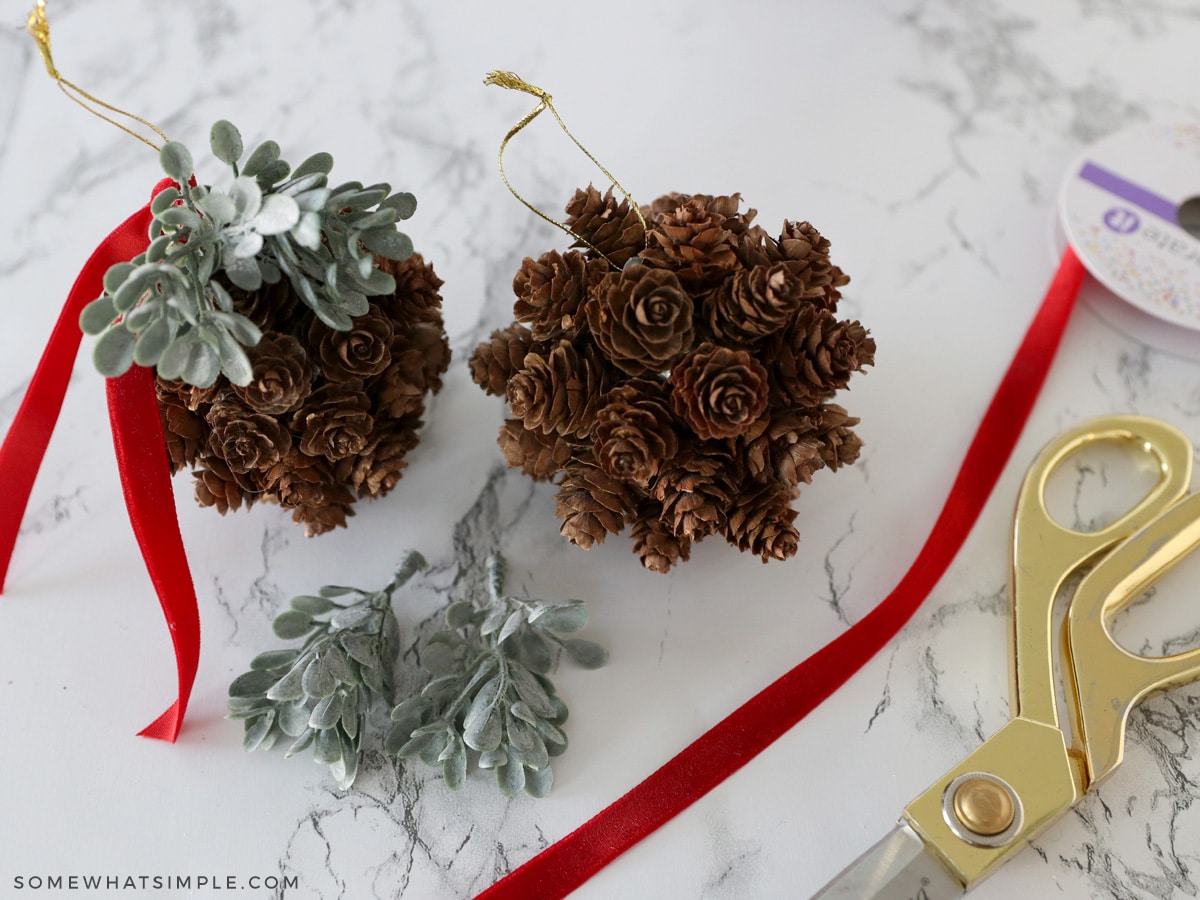 EMBELLISH – (Optional) Add some gold paint or sprinkle glitter over the pinecones for a little metallic sparkle! (Wait for the wet Mod Podge or paint dries before moving on to the next step.)
FINISHING TOUCH – Add a ribbon for decoration and a ribbon to hang on a tree or on some garland with more hot glue.
CUT ENDS – Trim the ribbon ends so they are equal in length.
NOTE – Because these topiaries are made with hot glue, they may not hold up in the elements outside and are intended for indoor use.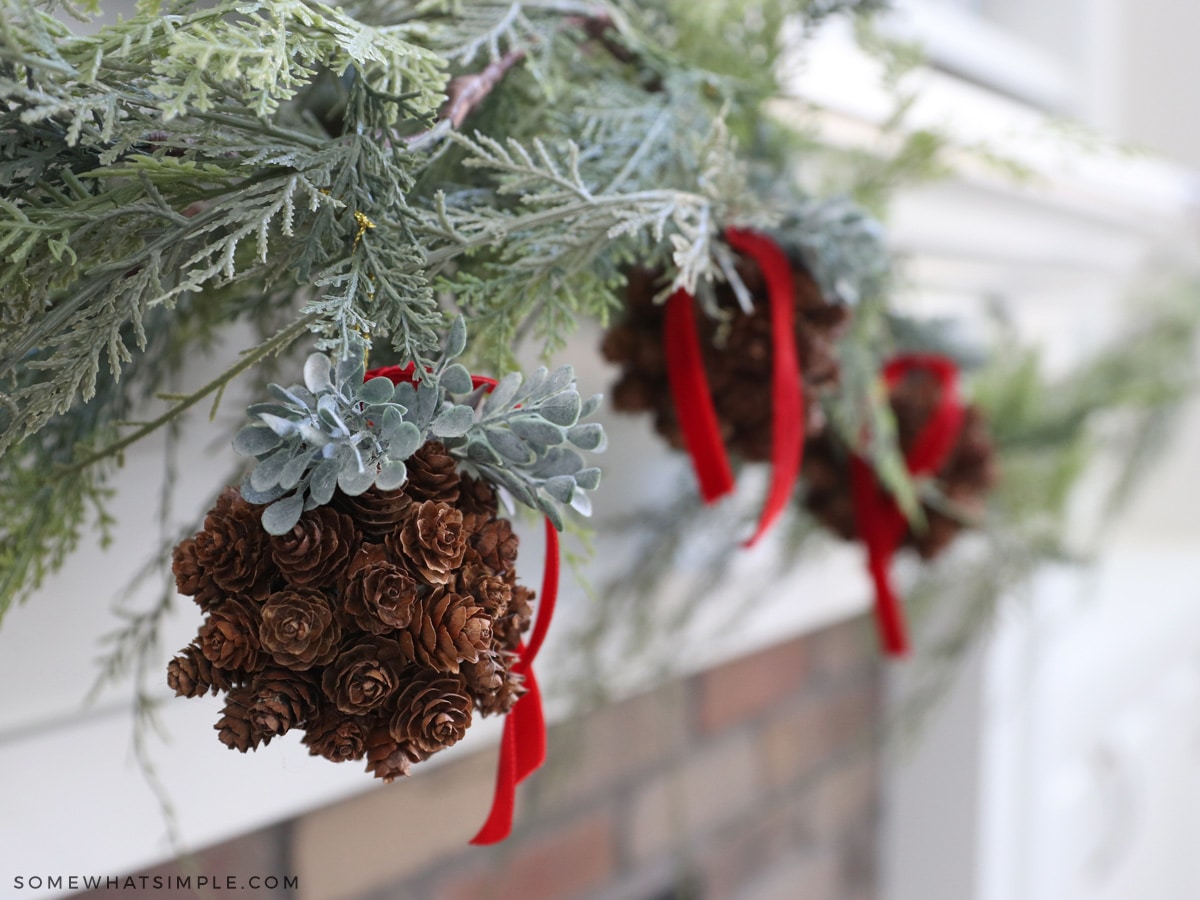 … and that's it! Pretty easy, right? The woodland feel is a welcome addition to this seasons decor!
Added Bonus – You can keep it up all winter!
MORE DIY PROJECTS –