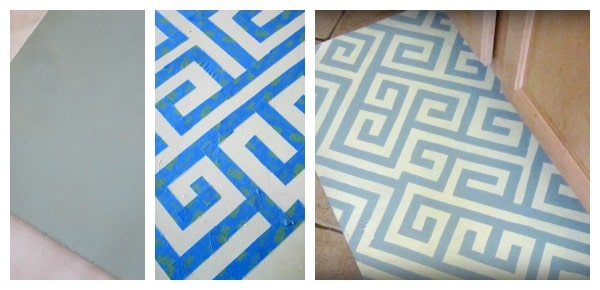 Adding some fun to your floors is as easy as painting a kitchen mat!
I bought a kitchen mat on clearance for $3. It didn't match my decor and it started looking really dingy very fast, but I had big plans for this little mat that would solve both of these problems!
I wanted to come up with a fun, geometrical pattern, but I needed something with straight lines (Quatrefoil wasn't going to work) and I didn't want to do Chevron since I had just done a Chevron project for my boy's room (tutorial for that coming soon!)
So I actually found this idea on a notebook and just recreated it myself simply by eyeballing it. I've heard this called a "Greek Key Design", but mine isn't quite as symmetrical, so I don't know if this is the right name for it.
Here is the step-by-step process: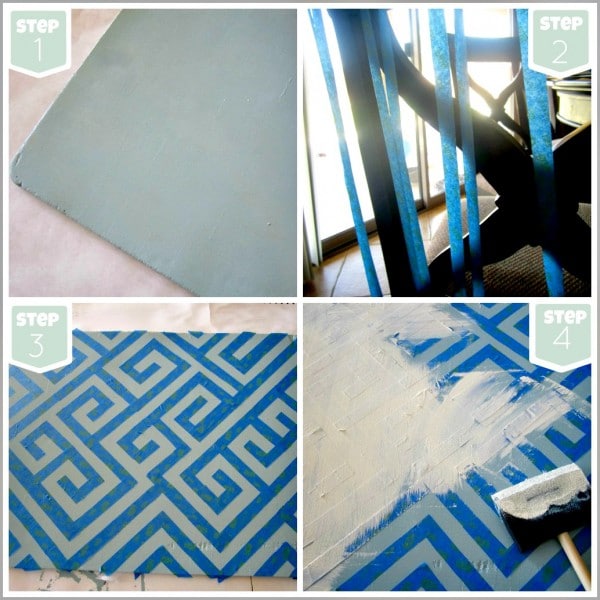 Paint the entire area a base color you love- I chose Evening Stroll from Valspar. Let this is dry completely
I cut thePainter's Tape in half to get the thickness I needed. Painter's tape comes in a variety of widths, so if you are purchasing some for this project, you can probably avoid this step. I was using the tape I had on hand, so I needed to make some adjustments.
Tape off your design. When your design is taped down, run your fingers along it to make sure there is a good seal around the edges. This will help avoid any bleeding underneath the tape when you paint it.
Paint the entire surface over your design and let it dry completely. You may want to do a couple coats of this to ensure nice, bold lines of color. My picture looks like I chose a white, but it is actually a buttercream yellow and it looks great!
Once your paint has dried, take off the painters tape and admire your work!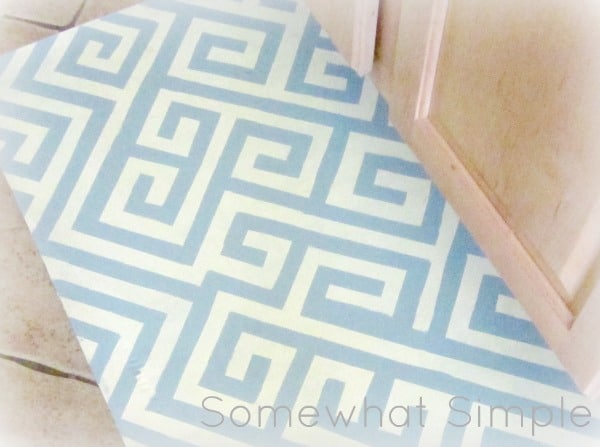 I put together a short video of the process- click HERE to view it.