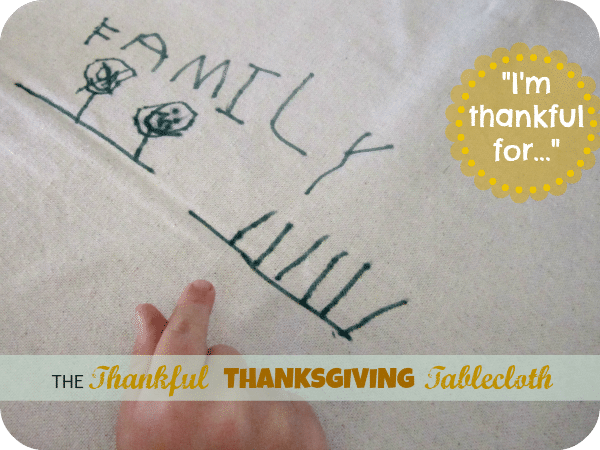 It's the perfect time of year to stop and take a minute to count your many blessings. We gathered some friends together for a gratitude blog hop because we wanted to let our families know just how much we love and appreciate them. Check out my project- a Thankful Thanksgiving Tablecloth- and then visit my friends to see what they created with the "Gratitude" theme. There are recipes, printables and family traditions included in this blog hop.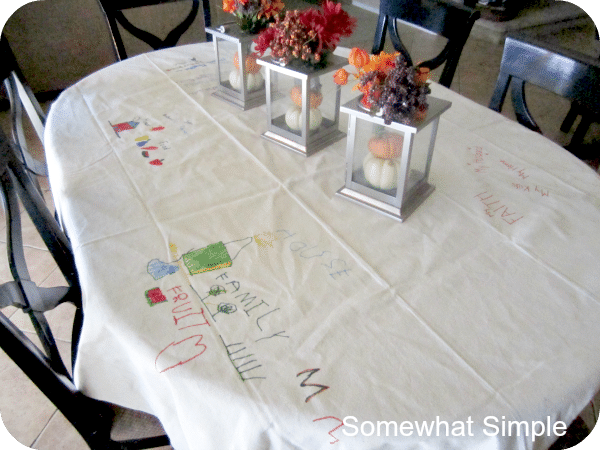 My Thankful Thanksgiving Tablecloth was inspired by my SIL Becca's tablecloth she posted about last year- see her tutorial HERE. I put a little spin on Becca's idea- instead of me writing all the things we are grateful for, I decided to let the whole family get in on the fun!
Here is how we made it:
1. Head on over to Lowes and pick up a canvas drop cloth, like this one: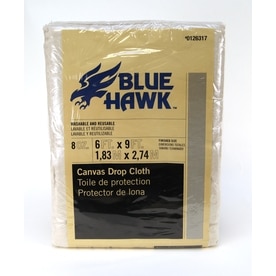 This cost around $10 and I might go back and get a couple more to use year-round- I love how they look! They are simple and they have completely finished edges- no heming required!
You can trim it with some pinking shears if it is too long. Right now it hangs a bit longer than I'd like, but I will deal with it because in the future I'll probably have it on a table that seats 8 so I will need the length.
While at Lowes, I also found these darling lanterns on clearance for only $4! I bought 3, added a couple pumpkins to the inside and topped them with some fall flowers from the dollar store!
Next to these lanterns, I put a small tin of permanent markers on the table for the kids to write all the things they are thankful for when we sit down to eat dinner. They can write the words, or draw a picture!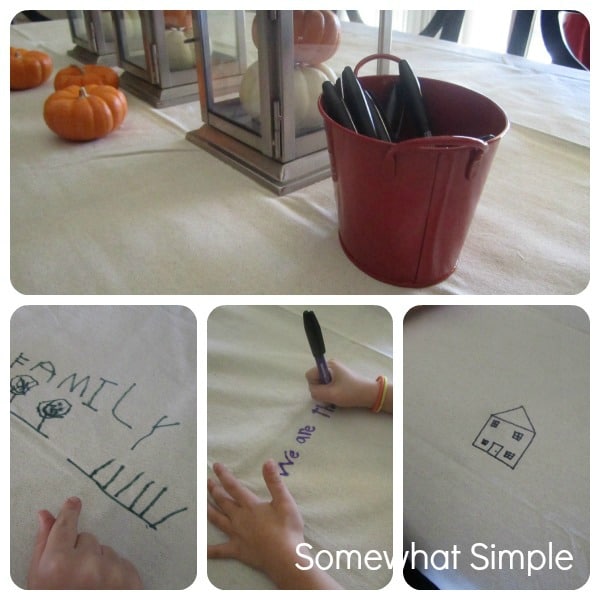 I hope to add to our lists as the years go on until it looks nearly impossible to find a blank area on the canvas! It could end up being a treasured family heirloom!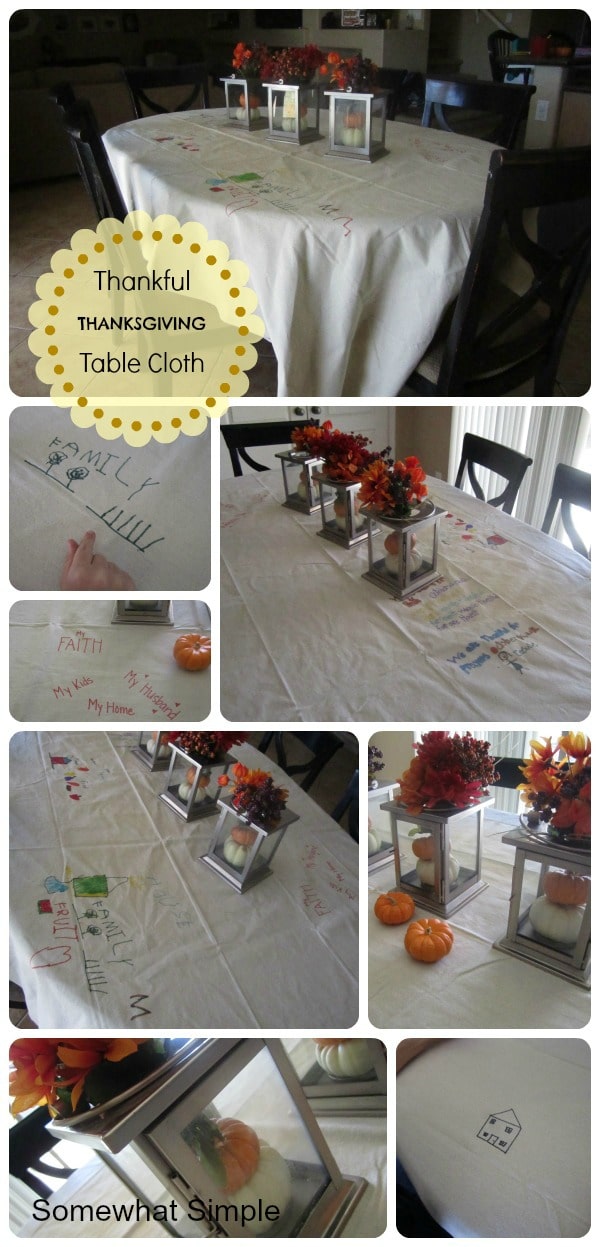 Hop on over to these fun projects based around the Gratitude theme: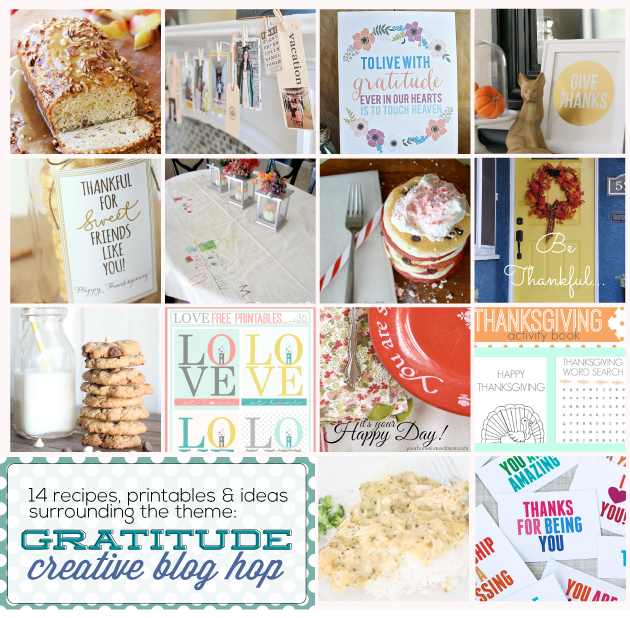 A big, huge thank you to our families for their support and love. They are our guinea pigs, models, help us when we have last minute deadlines, don't blink when we wear yoga pants for two days in a row and stick through the good, the bad and the ugly. We are so grateful for you.
Look at all these pretty faces! So much love in this collage: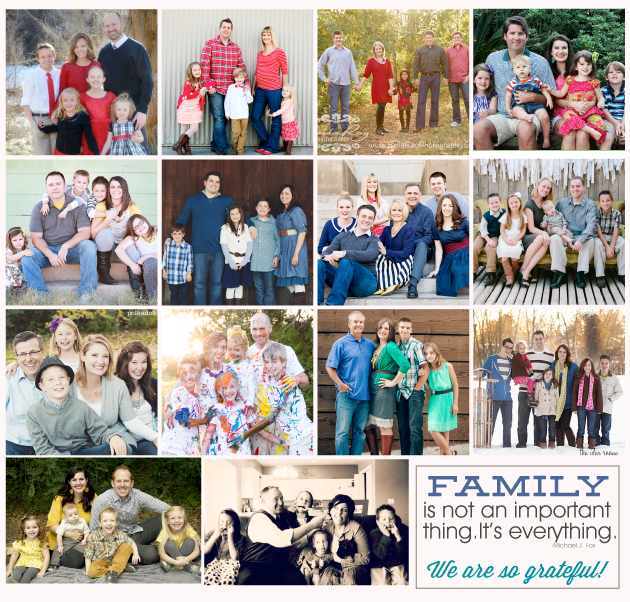 We thought you might have fun getting to know a little bit more about our families too. So we asked them some questions. Here's what they had to say:
For the kids:
What are your favorite holiday traditions as a family?
Cinnamon rolls on Christmas Morning, Buying our Christmas Tree for Family Home Evening, Opening 1 Present on Christmas Eve.
What is your favorite recipe or project that your mom has made?
Do you have any family favorite- games, movies, activities, hobbies?
We like going to hockey games and bike rides around the neighborhood.
Are you tired of taking pictures for Mom's blog? 🙂
For the husband:
What do you do for a living?
The great mystery. After 12 years of marriage, my wife still can't answer this question, and I am not going to spoil it now!
How much time do you think your wife spends on her blog per week?
More time than she spends on the dishes! (just kidding, just kidding!) 20 hours!
What is your favorite project/recipe she's made?
My boy's Hockey Room. (Definitely not the candy wreath that sat in our house unfinished for over a year.)
-Ok, in MY defense, I didn't finish it before last Halloween so I gave myself a whole year to finish it. And I did eventually finish it (and it is darling, by the way, I just didn't get the tutorial written in time to share it this year. But hold onto your seats for 2014- this 2-year old wreath will knock your socks off!
What's your favorite thing about blogging?
It gives my wife an outlet to develop her creative talents.
And your least favorite thing about blogging?
All the pictures! Waiting for dinner while she snaps some pictures of the food!