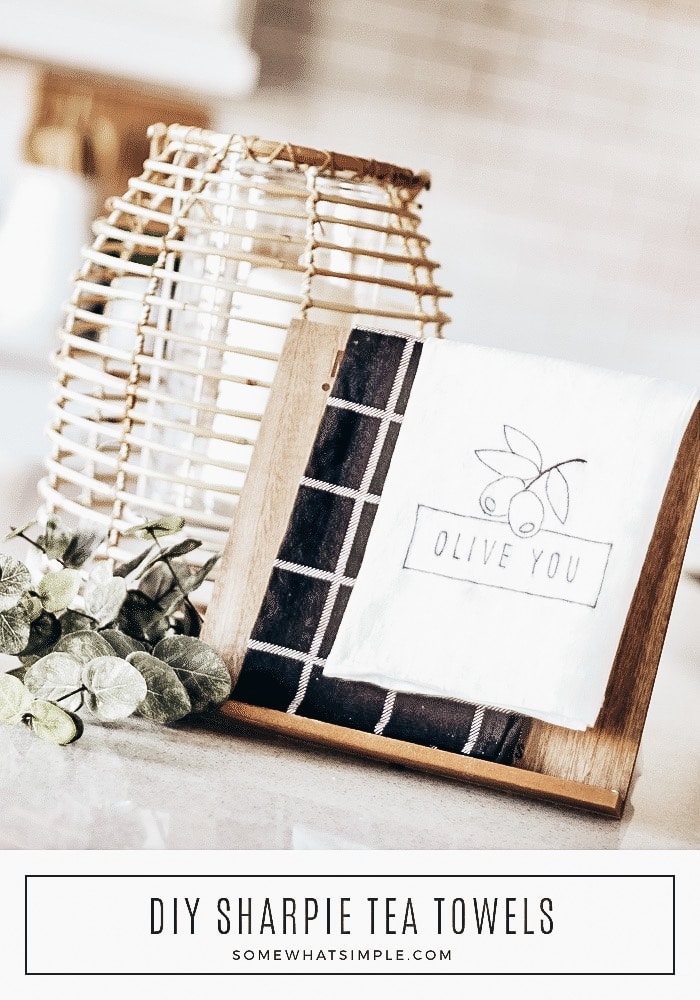 Add a bit of character to your kitchen decor with these sharpie tea towels! They are simple and fun, and they make great gifts!
Simple gifts are kind of our jam here at Somewhat Simple. Our sweet Oven Mitt Gift Idea, the ever-popular Get out of Dishes Gift, and our darling Monogram Notecards are easy and cute, but these easy Sharpie Tea Towels just might be our very favorite! Take a look –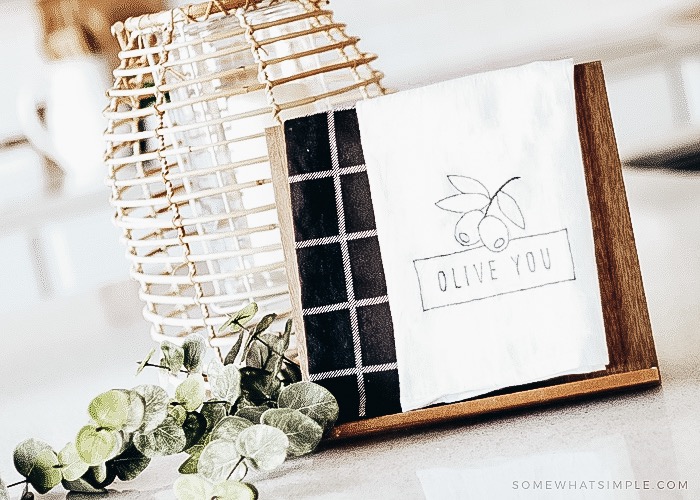 Sharpie Tea Towels
Looking for a cute gift to give to your neighbor or friend? These sharpie tea towels are not only DARLING, they are also super simple to make! If you know how to trace a design using a sharpie marker, you can totally make these. (Kindergarten skills paying off yet again!)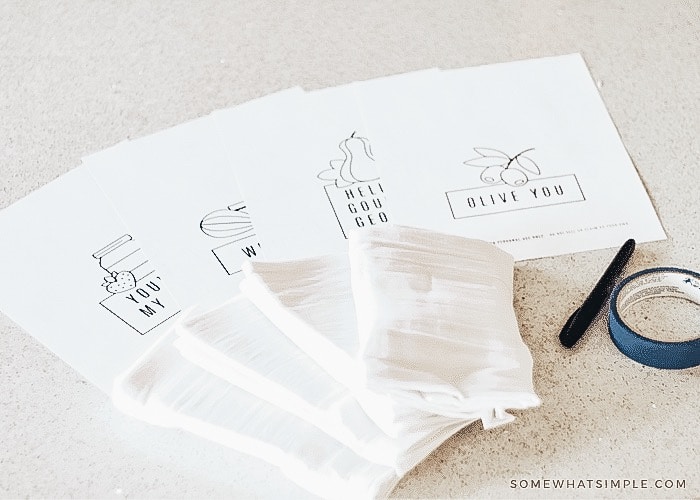 We created FOUR fun templates that you can use to trace a fun design onto your towels. Download and print your favorites, place a tea towel over the top and tape the towel down so it doesn't slide around, then get busy tracing!
Will Sharpie stay on hand towels?
Yep! It's totally permanent. To "set" the marker, simply put a cloth over the marker tracings on your towel and iron over it. You can use whatever color Sharpie you'd like and it will hold up when you wash it!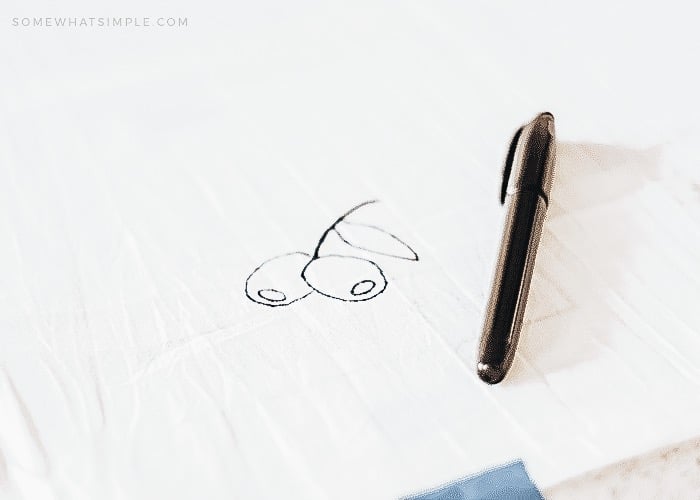 Can you see it hanging in your kitchen? Me, too! Here is how to make them –
Tea Towels with a Sharpie
MATERIALS –
Sharpie markers
painters tape
tracing patterns – download below
hand towel or piece of fabric
iron
DIRECTIONS –
Download and print your favorite designs from our template pack. Place the paper on a flat surface, then set your tea towel over the top of the design.
Place a couple strips of painters tape on the towel's edge to hold it in place on your surface, then trace the design under the towel with your Sharpie marker.
Place a hand towel or piece of fabric on top of the marker section of your tea towel, then iron over the top to "set" the design so it lasts in the wash.
And, you are done!
Ready to make your own Sharpie Tea Towels?
Add your name and email to the form below for immediate access to our templates –