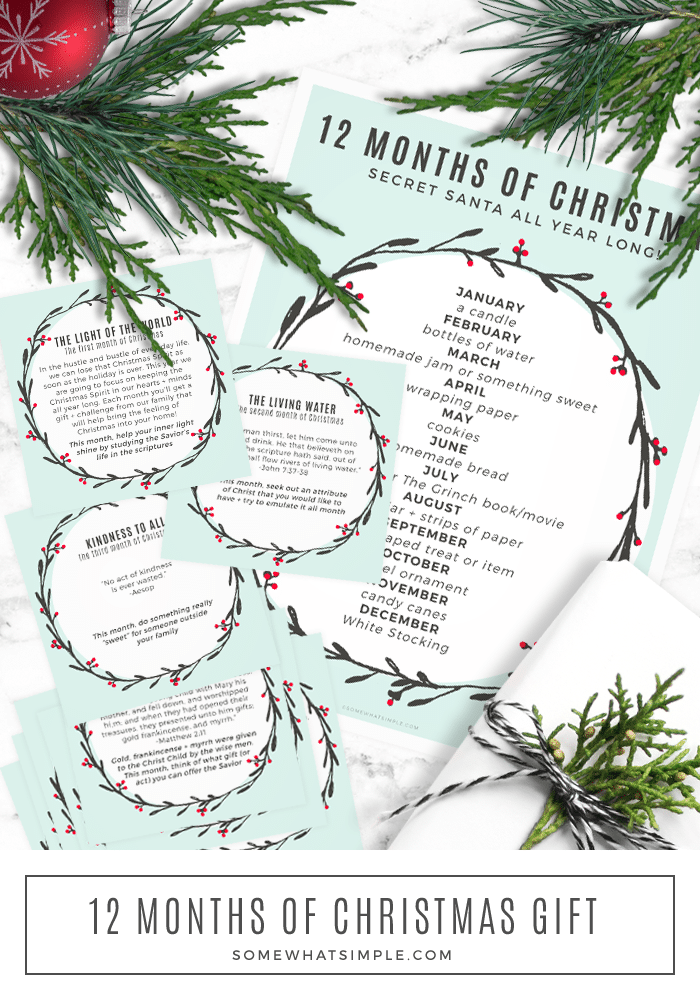 Keep the Christmas spirit in your home all year long with this darling 12 Months of Christmas activity.
We love The 12 Days of Christmas, and we have printable tags and a vintage countdown that prove it! But we also love a reason to celebrate Christmas all year, and this fun activity does just that!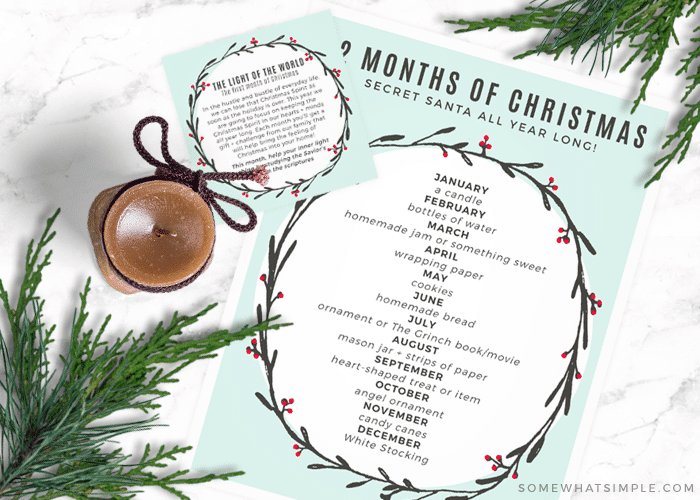 Is there any other time of year as wonderful as the Christmas season? I am always so sad when it is over- it seems to go too fast! Many times you'll hear someone say, "I wish we could keep the spirit of Christmas all year long." In the hustle and bustle of everyday life, we can sometimes lose that Christmas spirit as soon as the holiday is over. This year, you can help your family focus on keeping the Christmas Spirit in your hearts and minds all year.
This idea came from my friend- her family calls it "The 12 Months of Christmas" and here is how it works:
The 12 Months of Christmas
The gifts and assignments for this activity are small and simple, but they serve as sweet reminders of the true meaning of Christmas and they have ideas on how we can keep a happy, helpful spirit in our homes all year long!
ITEMS NEEDED –
free printables (download below)
12 small gifts, as outlined
DIRECTIONS –
Each January, pick 1 or 2 families that you will be a "Secret Santa" to.
Drop off a small gift and special challenge each month of the year, trying not to be caught or seen.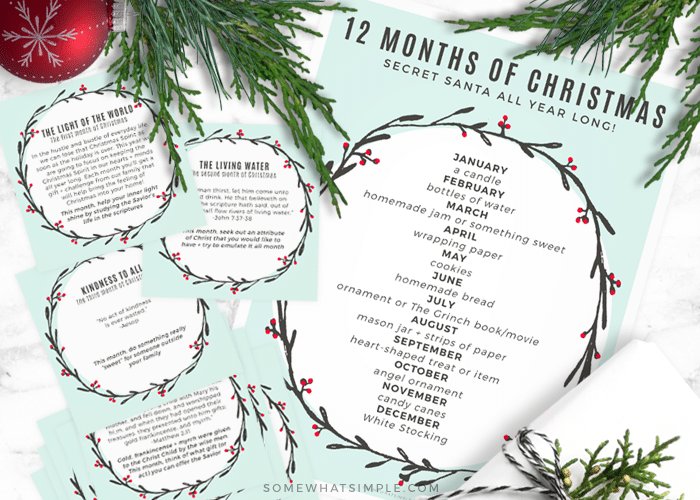 Enter your email for immediate access to our free 12 Months of Christmas Printables!
Our 12 Months of Christmas Pack comes with 12 printable gift tags, a gift idea sheet and a copy of The White Stocking poem.
Happy Holidays!!!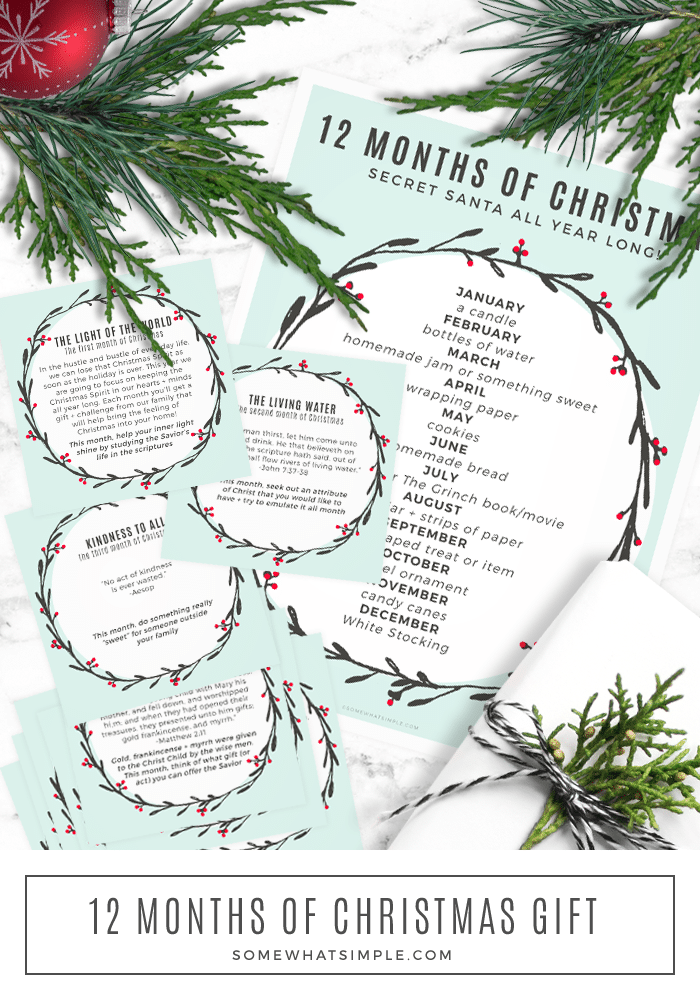 This post originally published on Somewhat Simple in December 2011