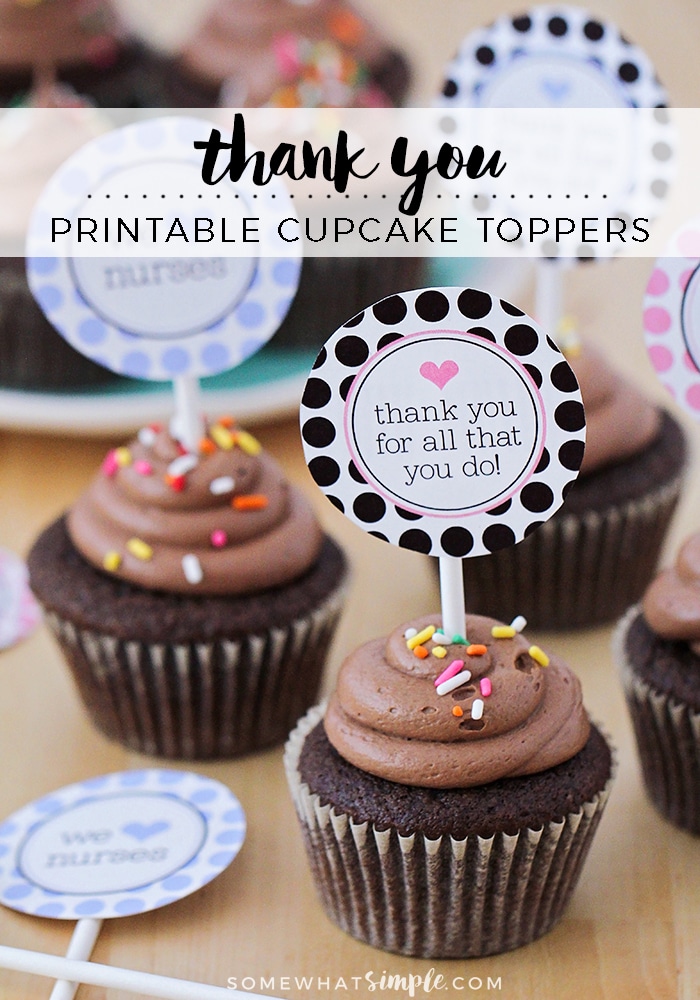 Thank You Cupcakes are a cute (and delicious!) way to show gratitude and appreciation to someone you love!
Here are a few more ways to say, "Thank You!" – Candy Bar Wrappers, Bundt Cake Thank You Printables, and Printable Dahlia Cards.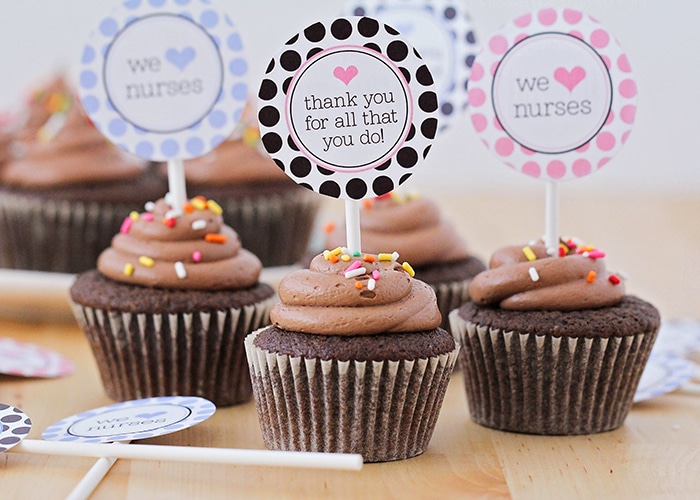 Our sweet little Mason spent the first 8 days of his life in the NICU, surrounded by fabulous nurses that quickly became trusted, loving friends! Knowing that the day we were able to take Mason home would also be the day we had to say goodbye to his nurses, I wanted to do something special for them to show my appreciation.
I sent a quick email to my talented friend, Kim, from The Tom Kat Studio, and she designed the most adorable Thank You Cupcake Toppers – aren't they cute?!
The kids and I went to the hospital and delivered some delicious cupcakes. We had a great time showing a little bit of appreciation, and I sure hope the nurses felt of our love!
Nurses Week Gifts
Don't forget to celebrate the special nurses in your life on Nurses Appreciation Day! There are tags that are specifically for nurses, but the other ones can be used for just about ANYONE! With Kim's permission, I'm sharing a link to download these toppers – all for FREE! (So nice, right? Thanks, Kim!!!)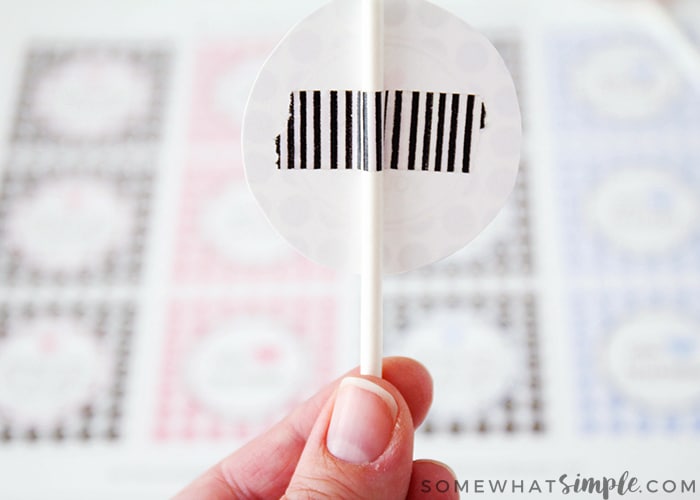 Thank You Cupcake Toppers
If you have never made cupcake toppers before, they are really easy!
SUPPLIES –
washi tape

free printable cupcake toppers (download below)

sucker sticks or toothpicks
cupcakes
DIRECTIONS –
Download, print and cut out your toppers.
Attach a stick to the backside of the printable with a strip of washi tape.
Once you have all your toppers ready to go, stick them in some yummy cupcakes!!!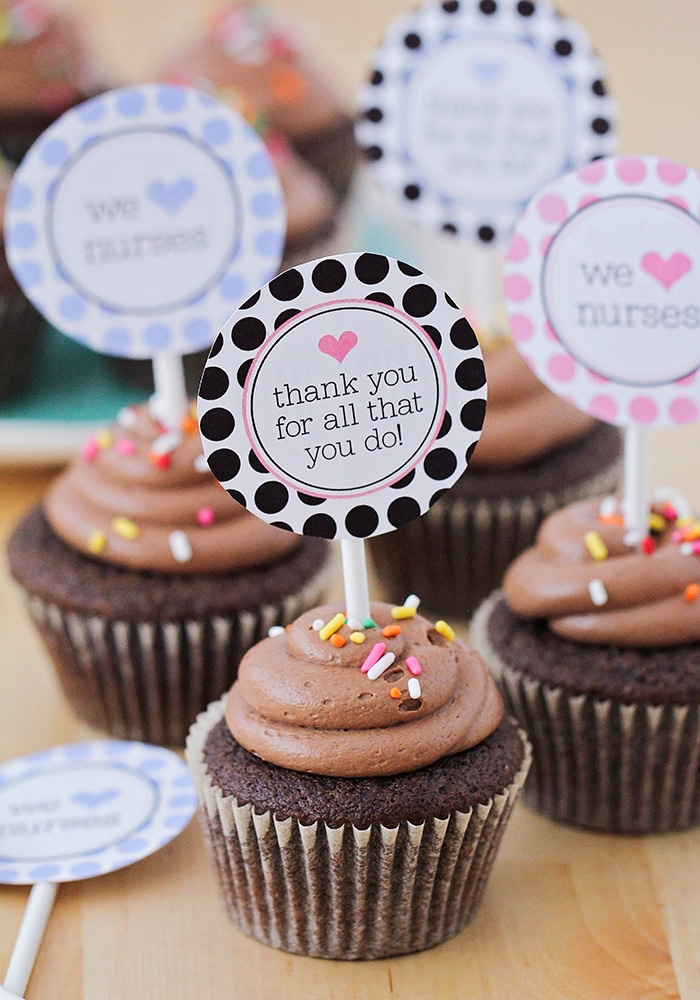 Thank You Cupcake Printables
Enter your name and email address below for immediate access to this free PDF.
. . . . .
Special thanks to Kim for designing these cupcake toppers. I am a huge fan of The Tom Kat Studio and I'm even more grateful to call Kim my friend! (Kim, you are the best!)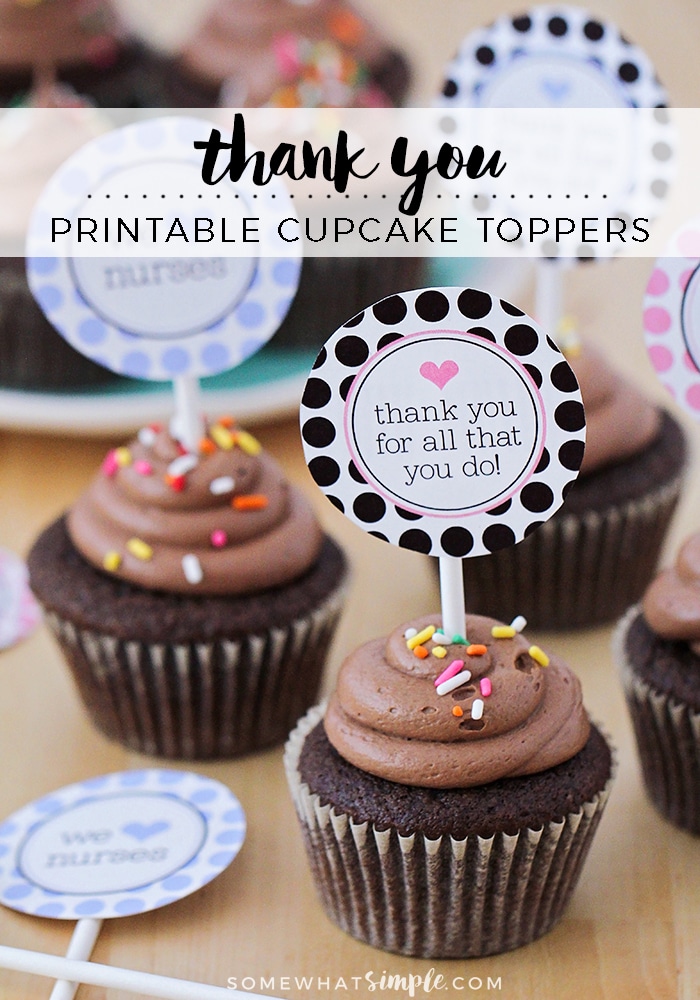 We originally published this post in August 2011.