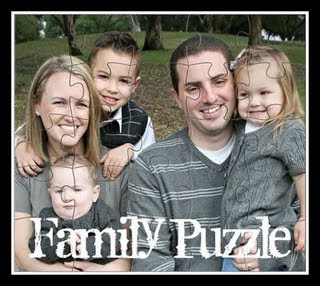 This is an easy, fun, cheap craft that I featured on Mod Podge Rocks.
Each step of the tutorial has a picture, for those visual learners like me!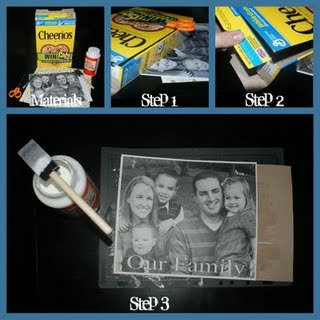 Materials Needed:
-Picture (I just copied and pasted one into a Word doc. then sized it and printed it off my computer)
-Scissors
-X-acto Knife
-Scrapbook Paper
-Chipboard (aka a cereal box)
-Mod Podge & sponge brush (of course!)
*You may also want a Ziploc baggie and a shipping label (those are not pictured, but I will show you what I did with them later in the tutorial)
Directions:
Step 1
. Cut one side of your cereal box.
Step 2.
Save your Box Top for Education! Send it to school with your kids (so this isn't relevant in the tutorial steps, but I had to throw it in there!)
Step 3.
Apply your picture to one side of the cereal box with Mod Podge, brushing a thin layer under and on top of the picture. Allow to dry completely.

Step 4.
Turn your cardboard over and apply your scrapbook paper to the backside with more Mod Podge. Allow to dry completely.
Step 5. Cut off excess cardboard and scrapbook paper.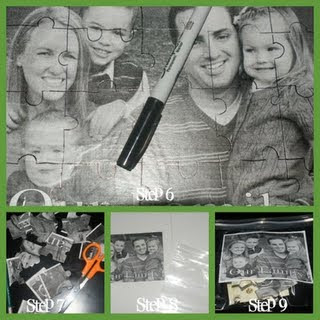 Step 6.
Using a Sharpie or something you can see, trace an outline of puzzle pieces on your picture.
Step 7. Cut out each piece with an X-acto knife. Scissors are easier, but not as accurate–so if you're lazy like me, you'll start with the X-acto knife and end up using scissors and care less about exactness.
Step 8. Print out a smaller sized print of the same picture onto a shipping label and apply it to the front of a Ziploc bag.
Step 9. Place all pieces into the Ziploc bag for safe storage. I have a box of these homemade puzzles my kids love to pull out. Each puzzle is in their own bag and it makes for a quiet game!
Variations:
-Cut the pieces bigger or smaller depending on the age of your children. For my 3 year old, I have puzzles that are only 3-4 pieces.
-Instead of scrapbook paper, you can keep the back of the cereal box uncovered–my kids like re-creating the cereal box too.
-Cover the back with felt and use this puzzle on a flannel board.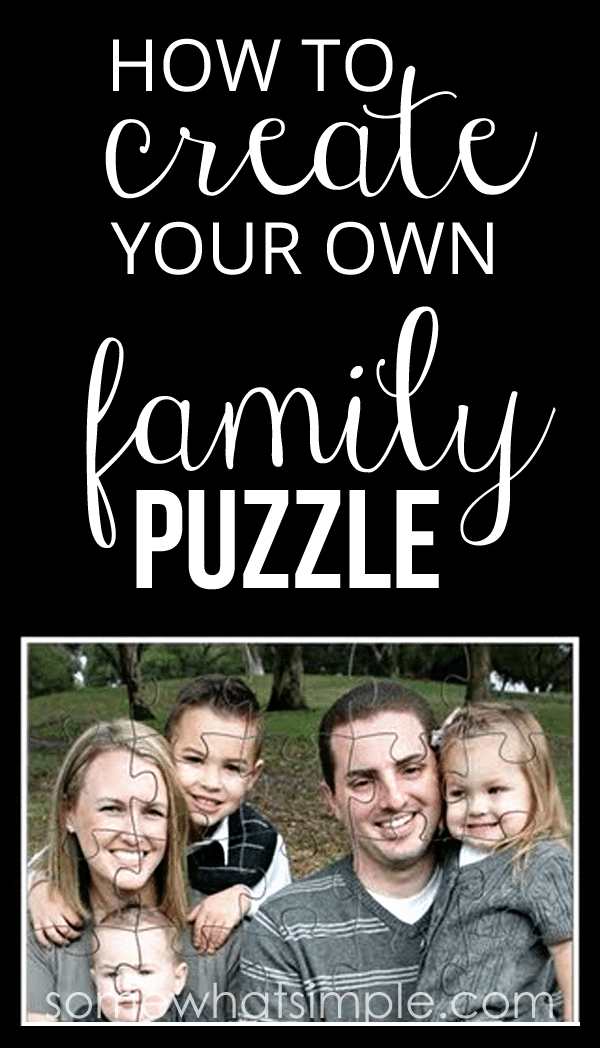 Thats it! Have fun!
This post originally published in November 2009.