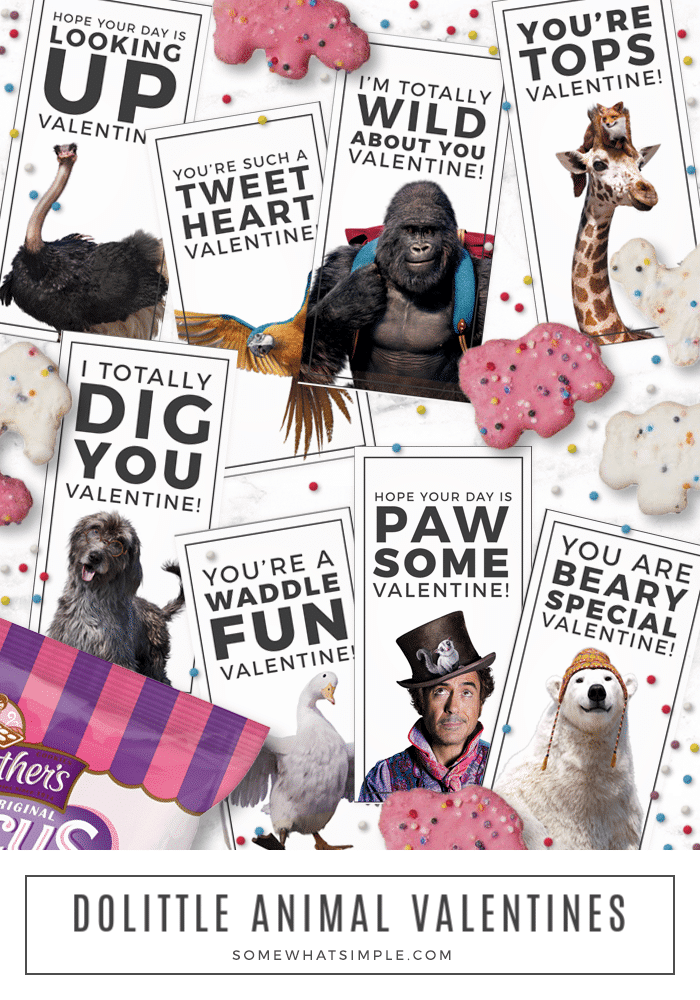 Dolittle Animal Valentine Cards are a simple and festive way to celebrate with your friends, classmates and loved one this Valentine's Day! Download, print and cut them out and you're good to go!
We partnered with Universal Pictures to create these Dolittle Animal Valentines. All opinions are 100% our own.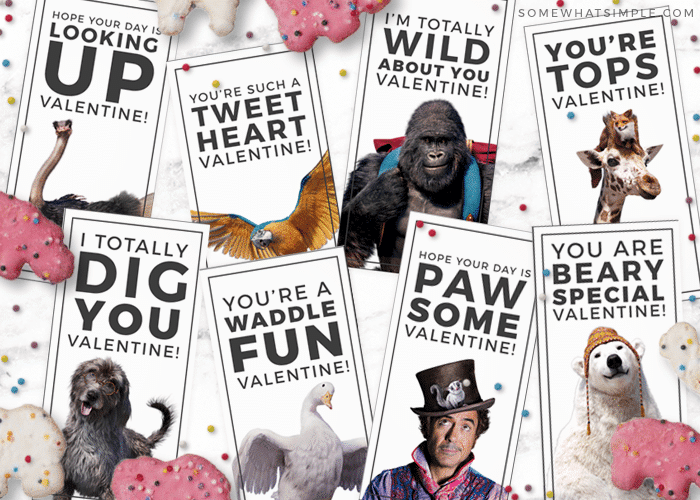 Printable Animal Valentine Cards
Passing out Valentine's cards is one of the best things about Valentine's Day when you're a kid! This year, in celebration of the new movie Dolittle (in theaters this weekend!) we created these fun animal Valentine cards, featuring the darling animal cast!
Filled with heart, humor and globe-trotting excitement, Robert Downey Jr. stars in a vivid reimagining of the classic tale of the man who could talk to animals including Poly the Parrot (voiced by Emma Thompson), Jip the Dog (voiced by Tom Holland), Dab-Dab the Duck (voiced by Octavia Spencer), Plimpton the Ostrich (voiced by Kumail Nanjiani), Chee-Chee the Gorilla (voiced by Rami Malek), Yoshi the Polar Bear (voiced by John Cena), Betsy the Giaradde (voiced by Selena Gomez), and Tutu the Fox (voiced by Marion Cotillard).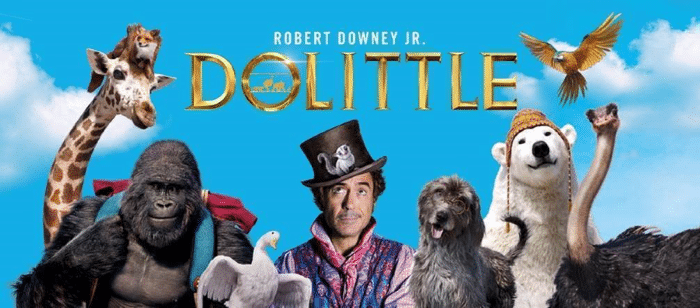 If your family enjoys Doolittle in theaters this weekend, you'll love how we incorporated all the cute animals into our printable Valentine cards – aren't they fun? My kids were so excited when I showed them what they were going to be passing out to their classmates this year!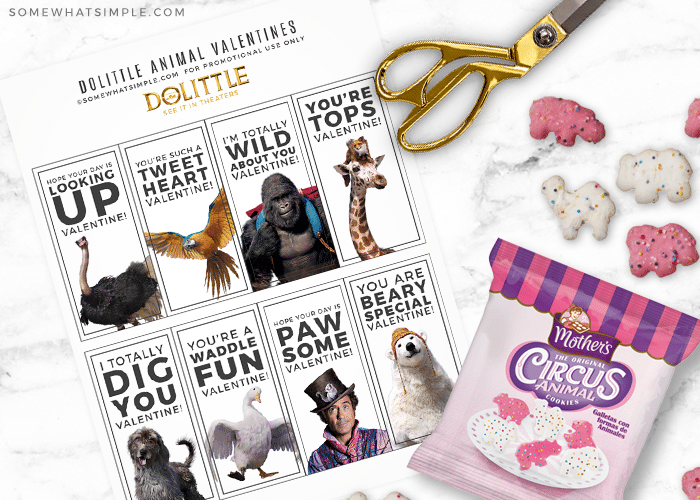 Animal Valentine Cards
MATERIALS NEEDED –
printable cards (download below)
scissors
pen / marker
paper bag, optional
DIRECTIONS –
Download and print the digital file, then cut them out.
Have your kids write their names on them, then place them in a paper bag to take to school and pass out on Valentine's Day.
…and that's it!
So simple, and so cute! Watch the trailer below and get your tickets now to see #DolittleMovie in theaters this weekend!
And get your tickets now to see #DolittleMovie – in theaters this weekend!
This post is sponsored by Universal Pictures, and as always, all text, images, and opinions are 100% our own.