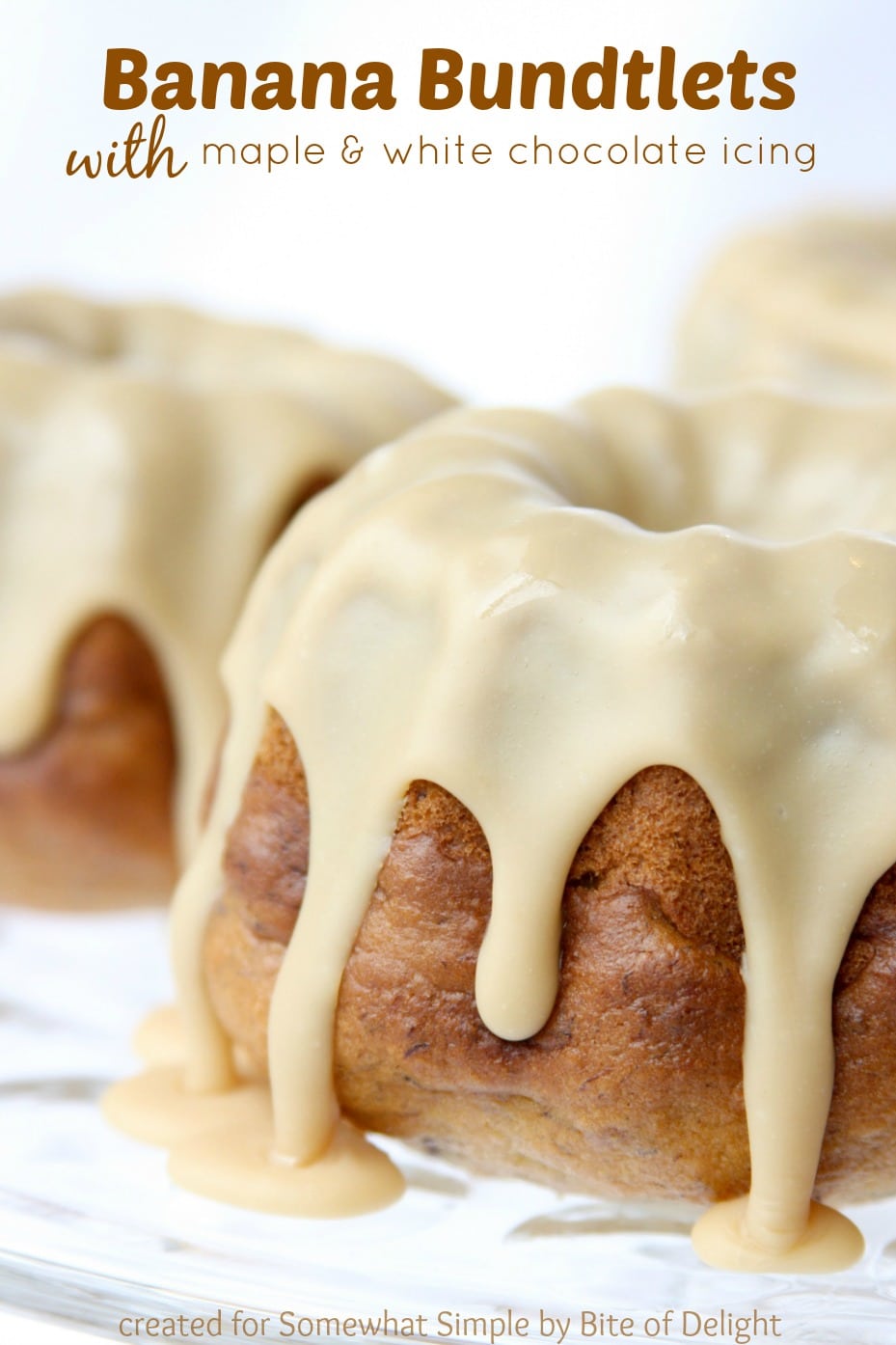 Banana Bread is a standby at our house.  My kids love to help make it, they love to eat it, and we love to give it to our neighbors!  This is a fun spin on traditional banana bread with the simple but decadent maple & white chocolate icing.  This is our favorite banana bread recipe because it goes together fast, it's lower in fat than most banana bread recipes, and it's moist without being sticky.
And can we talk about this icing?? It is the perfect addition to the banana bread.  It adds richness to it without overpowering the sweet banana flavor.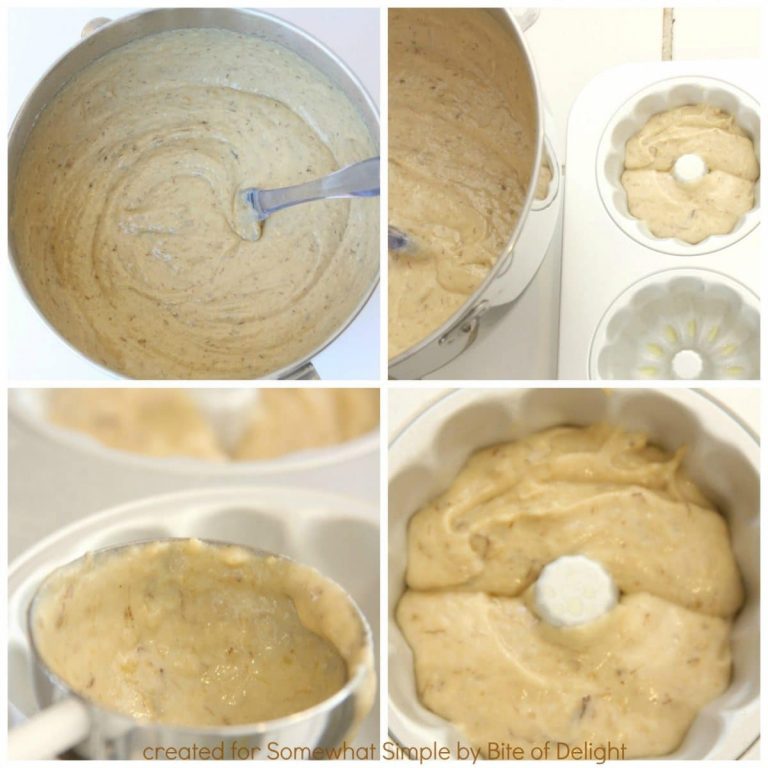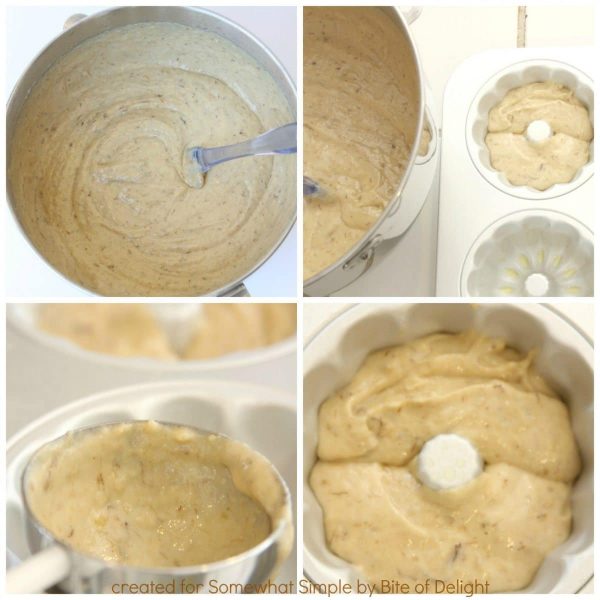 The baby bundt size is perfect for kids, and perfect for sharing!  My kids think it's so fun to have their own personal mini cake!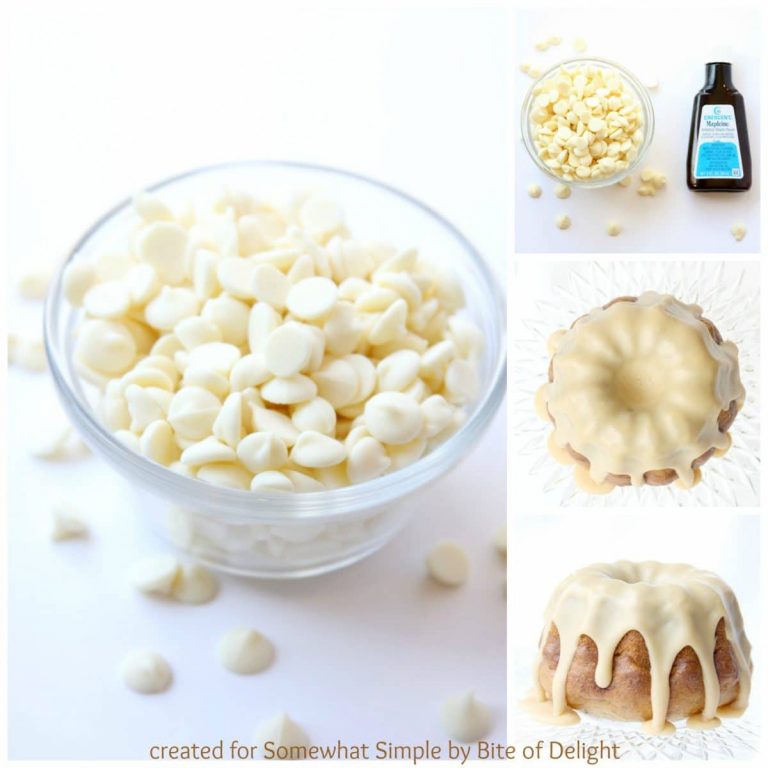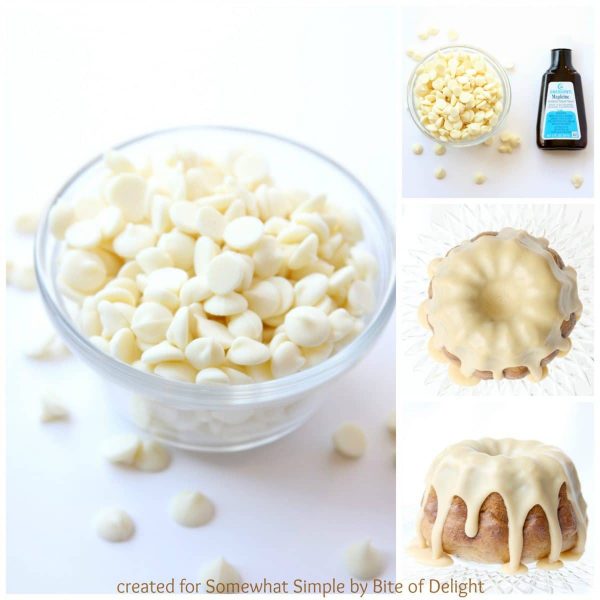 Banana Bundtlets with Maple & White Chocolate Icing
You will need:
1 mini bundt cake pan (<<<Amazon affiliate link)
1 ice cream scoop used to fill the bundt cavities, which makes it quick and keeps it clean.
Ingredients:
5 well-ripened bananas
4 eggs
1/4 cup shortening
3/4 cup applesauce
2 cups sugar
1 tsp baking soda
2 tsp salt
4 cups flour
For the Icing:
1 cup brown sugar
5 Tbsp butter
1/3 cup whole milk
1/2 tsp maple flavor (up to 1 tsp if desired for stronger flavor)
1 cup white chocolate chips
Directions:
Preheat oven to 350 degrees.  Prepare pans with non-stick spray.
In mixer bowl, add eggs and beat well.  Add bananas and beat until bananas are mashed and mixture is smooth.  Add shortening, applesauce and sugar and combine.  Add baking soda, salt and flour and mix well.
Bake in preheated oven for 25-30 minutes, or until a toothpick inserted in the center comes out clean.
Let cool in the pan for 5 minutes, then remove to a wire rack to finish cooling.
While banana bread is baking, prepare the icing by adding the sugar, butter and milk to a medium saucepan over medium-high heat.  Stir constantly as it comes to a boil, 3-4 minutes.  Continue stirring as the mixture boils for 1 minute.  Remove from heat.
Add the white chocolate chips and maple flavor and stir until the chips are melted and the icing is smooth.
Pour slowly over the top of the bundt cakes, allowing it to drizzle down the sides.  Cool and enjoy!