These banana cinnamon streusel muffins are full of flavor, and super delicious!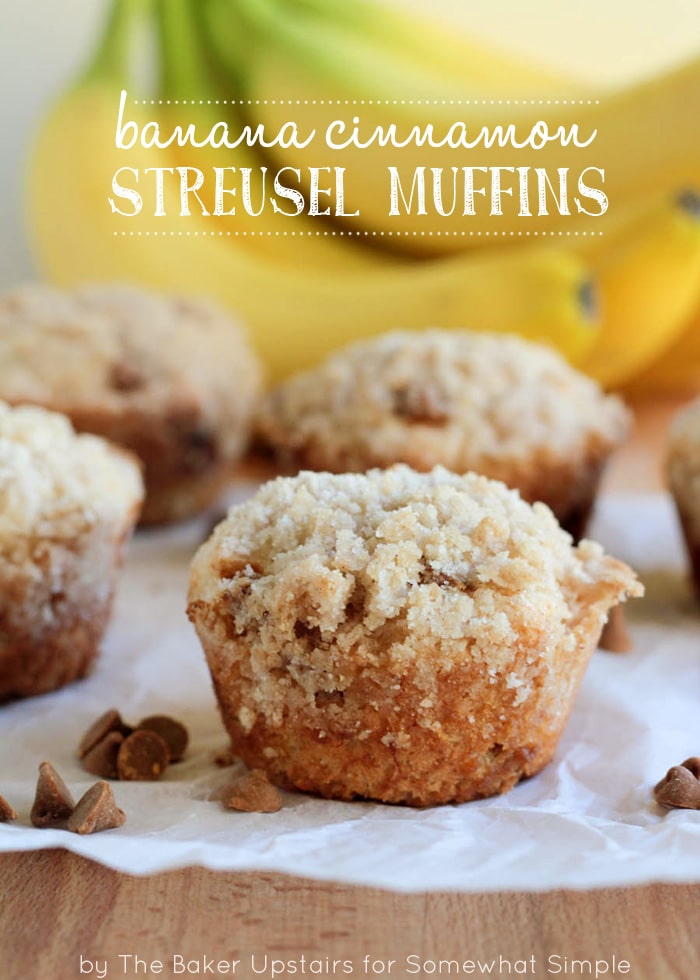 The cozy combination of banana and cinnamon is perfect for fall, and these muffins are great for filling up those little tummies on cold mornings as the kids head off to school.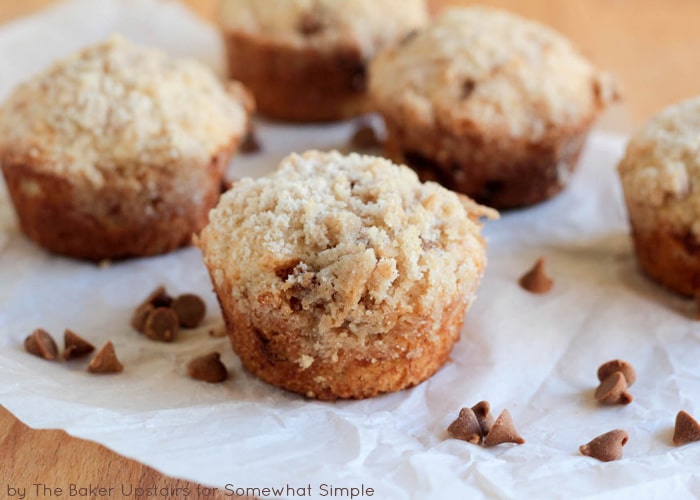 These muffins are really straightforward and simple to make, and are some of my favorites I have made. I love how much flavor the cinnamon chips add, without being overwhelming at all. The banana keeps these muffins moist, but they still have a light, tender crumb. The streusel topping is pretty much just like candy to me, and I'll confess that it's my very favorite part of the muffin. This is definitely a keeper recipe, and one that we'll enjoy again and again!
Banana Cinnamon Streusel Muffins
INGREDIENTS:
for the muffins:
1 1/2 cups flour
3/4 cup sugar
1/2 teaspoon salt
2 teaspoons baking powder
1/2 teaspoon cinnamon
1/3 cup butter, cut into pieces
1/3 cup milk
1 teaspoon vanilla
1 banana, mashed
3/4 cup cinnamon chips (I found mine at Walmart)
for the streusel:
1/4 cup sugar
1/4 cup flour
3/4 teaspoon cinnamon
3 tablespoons butter, cut into pieces
DIRECTIONS: 
Preheat the oven to 400. Line 12 muffin cups with paper liners or spray with cooking spray.
In a large bowl, whisk together the flour, sugar, salt, baking powder, and cinnamon.
In a microwave safe bowl or measuring cup, combine the butter and milk. Heat on high for one minute, until the butter is nearly melted. Mix in the vanilla and banana.
Add the wet ingredients to the dry ingredients and mix until just combined.
Fold in the cinnamon chips. Scoop into prepared muffin tin, filling the cups 1/2 – 2/3 full.
To prepare the streusel, whisk together the sugar, flour, and cinnamon. Using your fingers or two knives, cut int the butter until the mixture resembles coarse crumbs. Sprinkle the streusel over the top of the muffins.
Bake 15-20 minutes, or until light golden brown on top. Enjoy!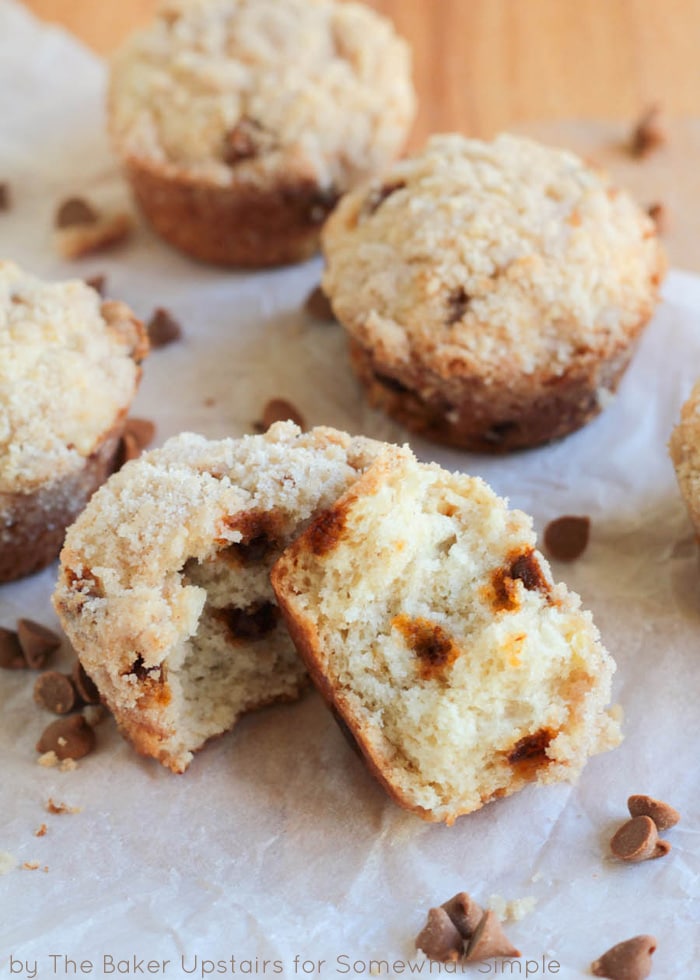 Don't they look delicious?!
Let me know if you try them by leaving a comment in the section below.
. . . . .
This post originally published on Somewhat Simple in October 2014.