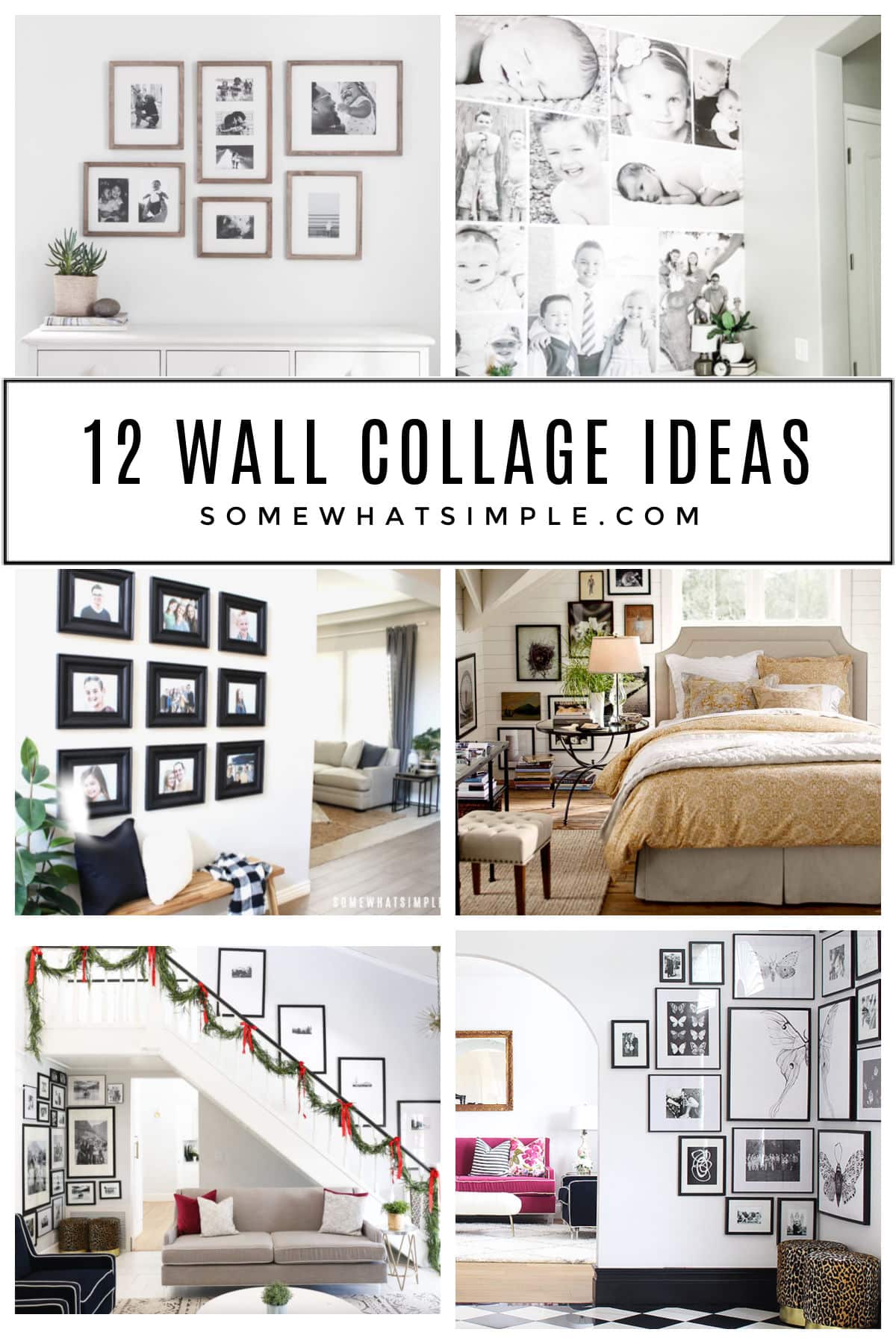 Sometimes the simplest spaces can be made AMAZING with just a little creativity! Here are 12 ways to create a wall collage in your home.
Here are a few more wall deocr ideas we think you'll love – 48 Wall Decor Printables, DIY Towel Rack, and Favorite Ways to Decorate a Blank Wall.
Photo wall collages are a simple and effortless way to add life to walls, and depending on the type of collage you put up, they can be pretty timeless, too!
When I was looking for a new gallery wall idea to be the focal point in my living room, I fell in love with so many photo arrangements! Today I am sharing a few of my favorites, take a look-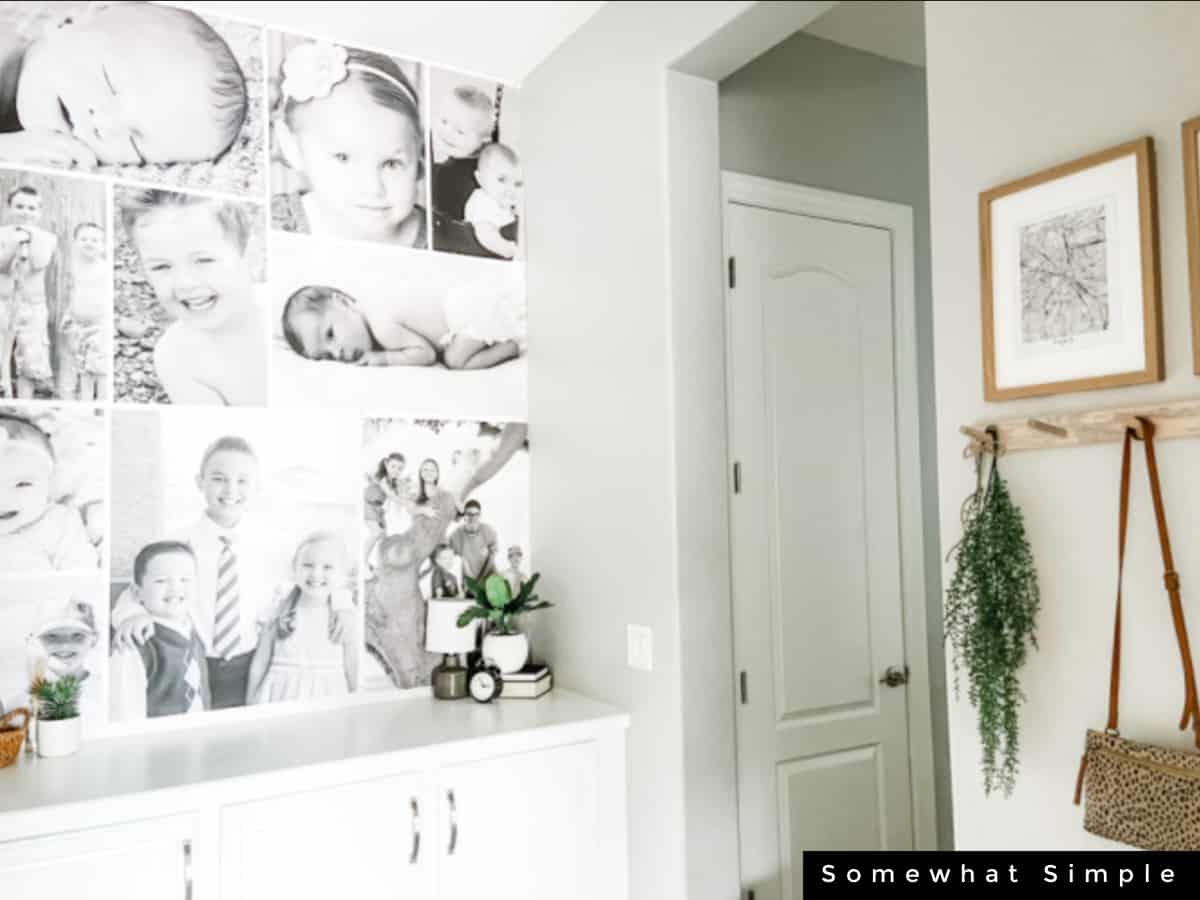 Photo Gallery Walls
This show-stopping photo collage only cost $30 to make and it was SUPER EASY to put together! I had some of my favorite pictures of my kids printed onto Engineer Print Posters and I just thumtacked them to the empty wall in our mudroom. Read all the details of my favorite photo collage and make one for your home, too!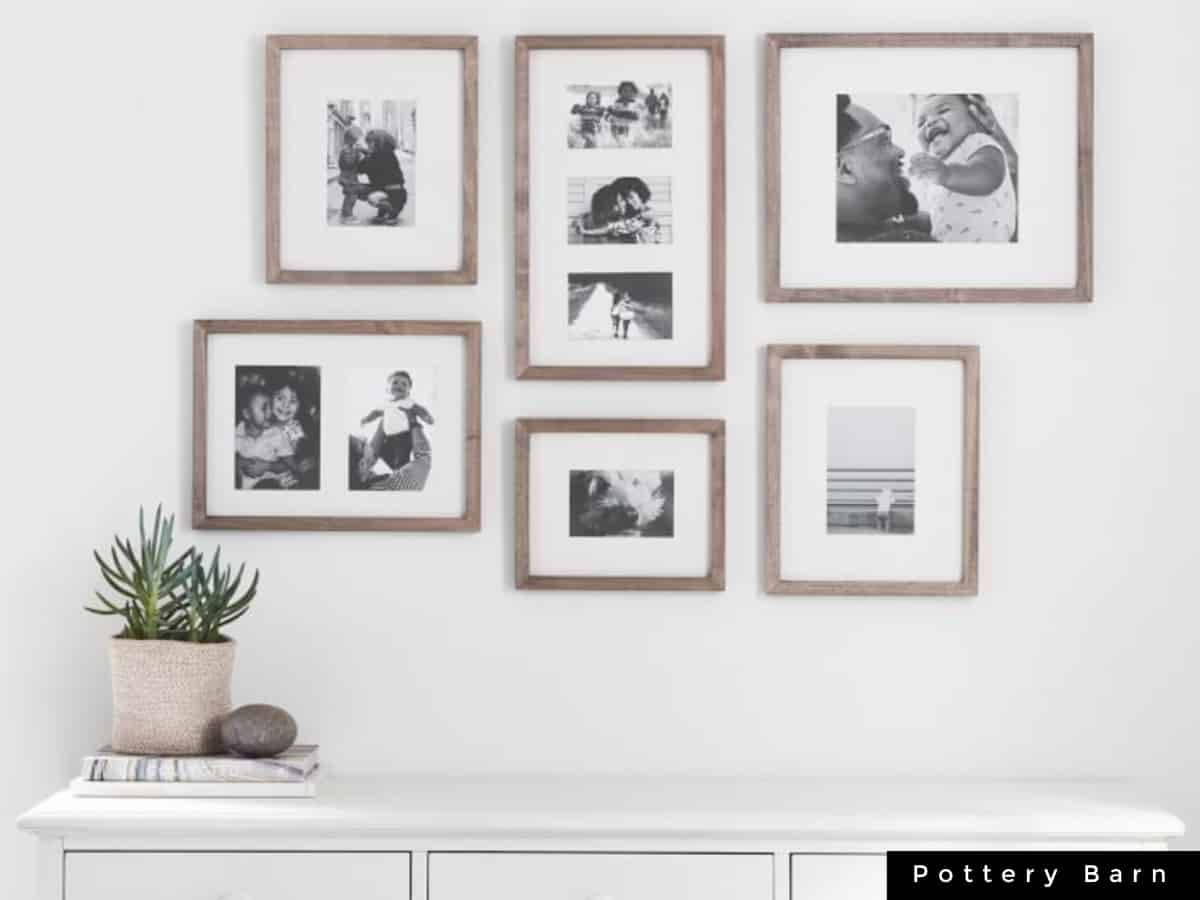 Transform empty wall space into a gallery for your favorite family photographs. This collection of frames comes with everything you need to create a beautiful display. || Pottery Barn Kids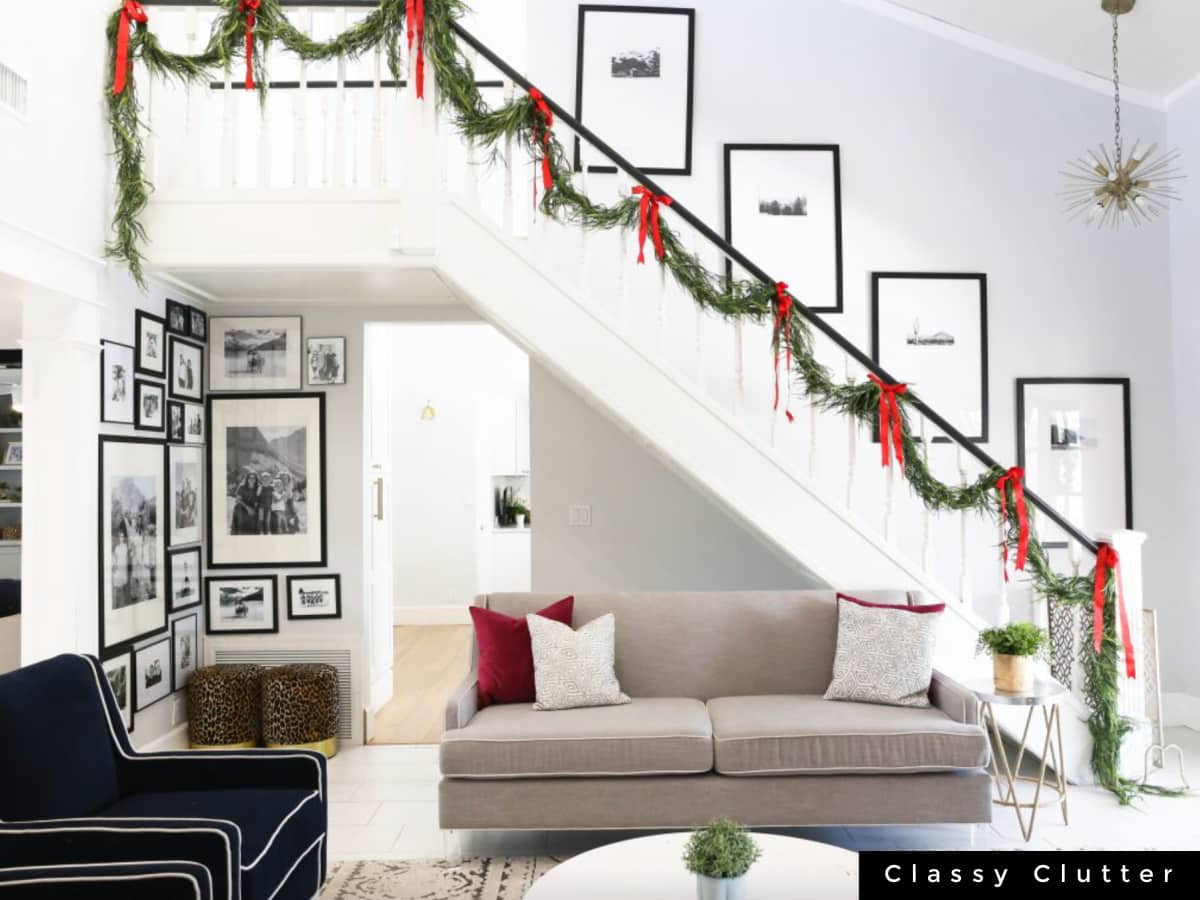 Framed photos going up the stairs is a great way to add interest to your staircase. The same is true for a long hallway! I love these large frames with offset mats and black and white photography of Savannah's family members. Such timeless home decor on a beautiful stairway! || Classy Clutter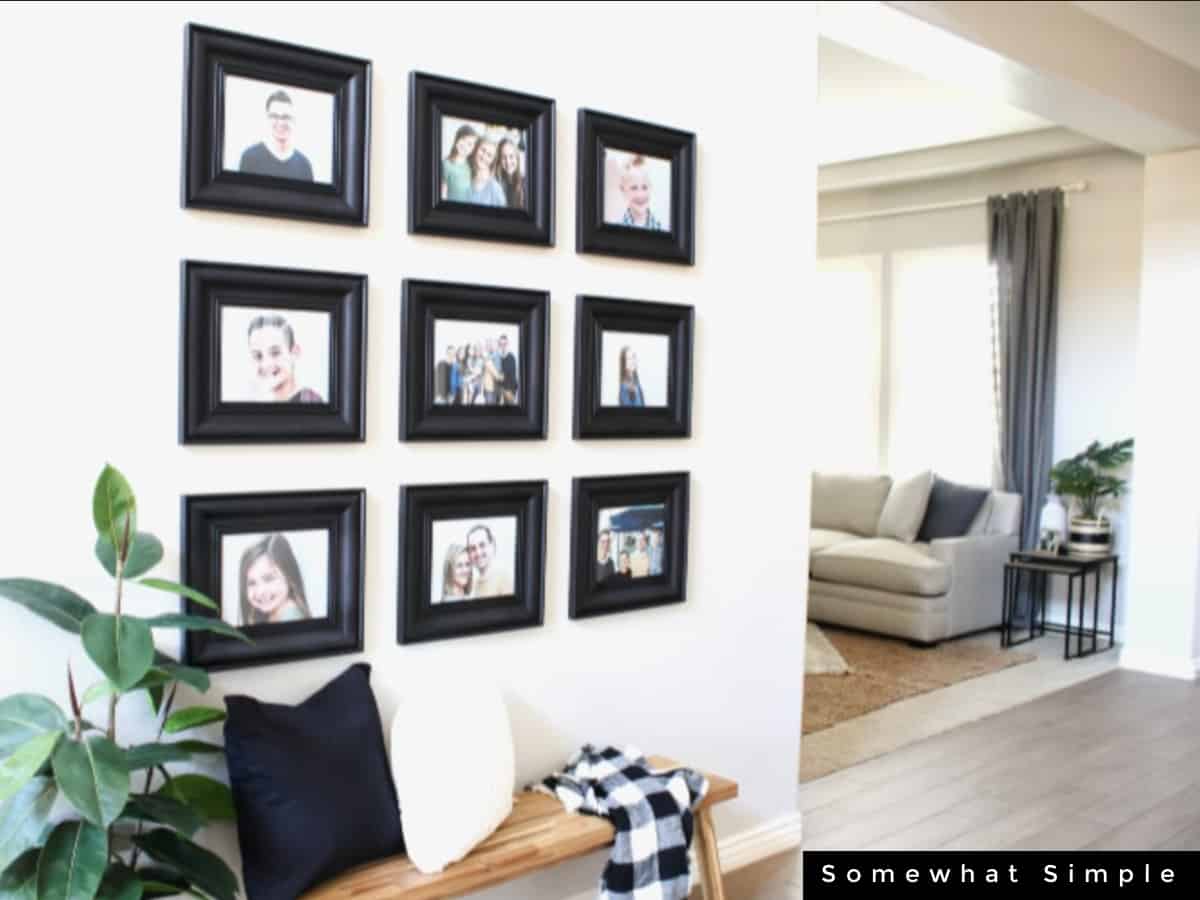 Adding a gallery wall with family photos can really make a foyer more warm and inviting – don't you agree? This grid-pattern was created with 9 of the same photo frames for a nice cohesive look. See our Entry Way Wall Collage, and learn the Easiest Way to Hang a Photo, too!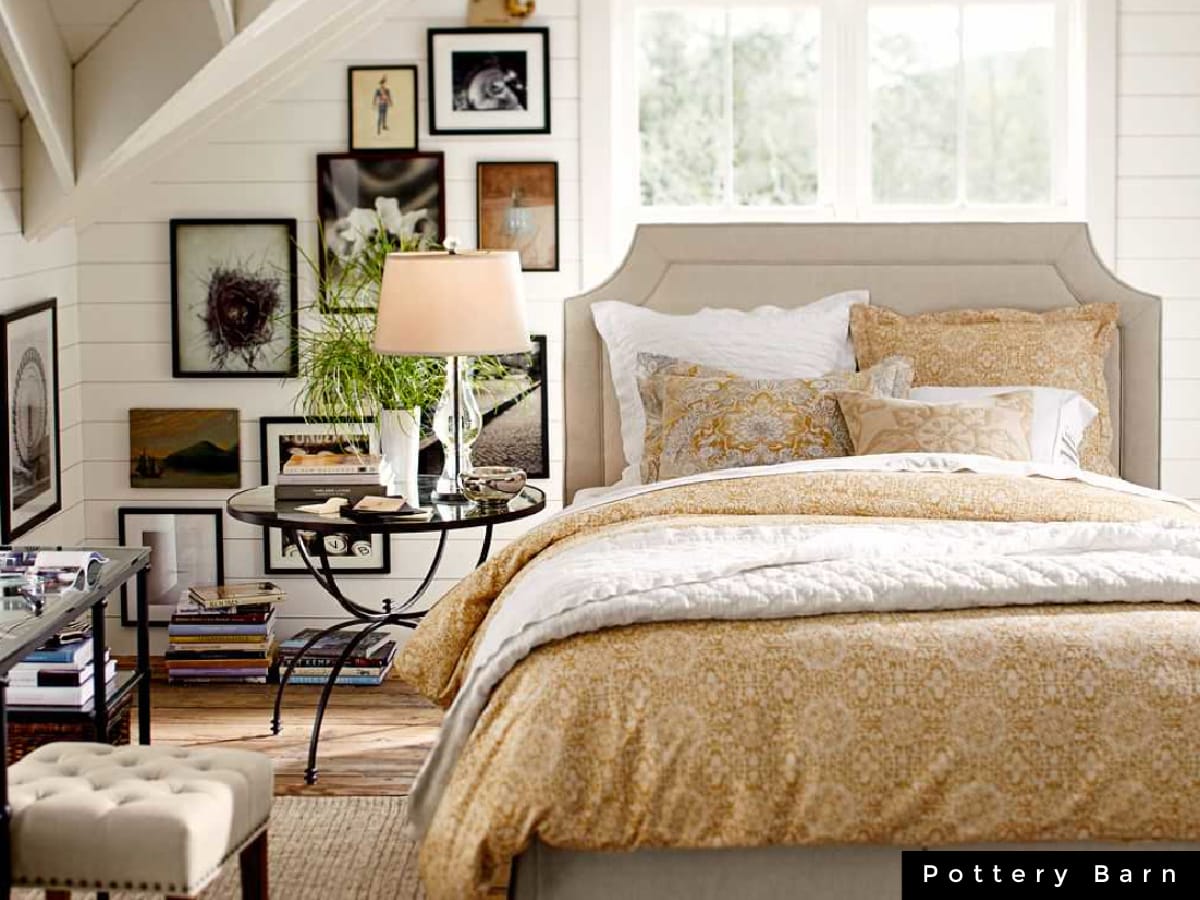 A gallery wall with different frames and different mediums is such a fun way to fill a small space! This bedroom is perfection! || Pottery Barn on Houzz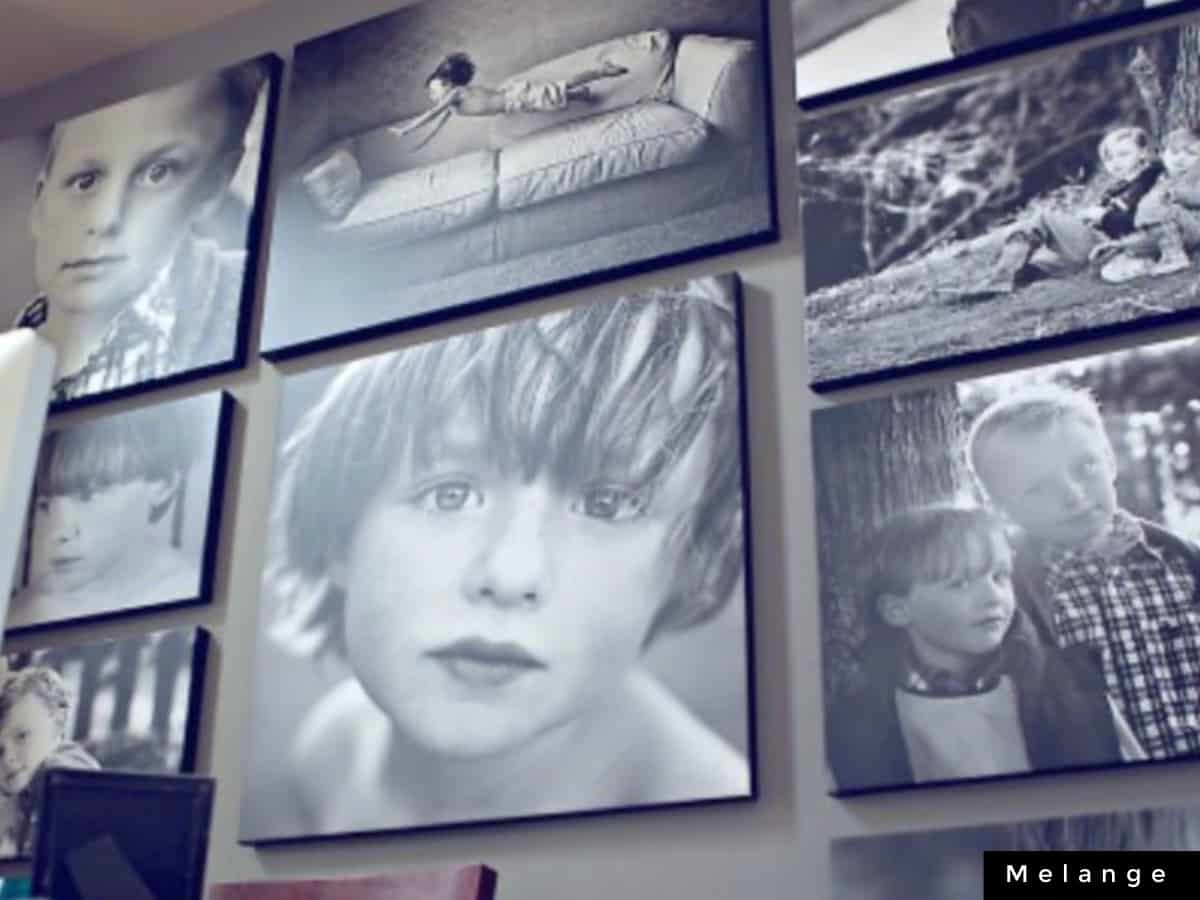 Tracking down the original owner of this AMAZING canvas prints gallery wall was nearly impossible! The entire home office wall is filled with beautiful black and white portraits! I've seen this picture on Pinterest, but it usually goes to another site of someone scrapping the image and claiming it as their own. I can't get to the original link of the post because every link on the site I tried says it is broken, but the owner is Mary Schannen and her blog is called Melange.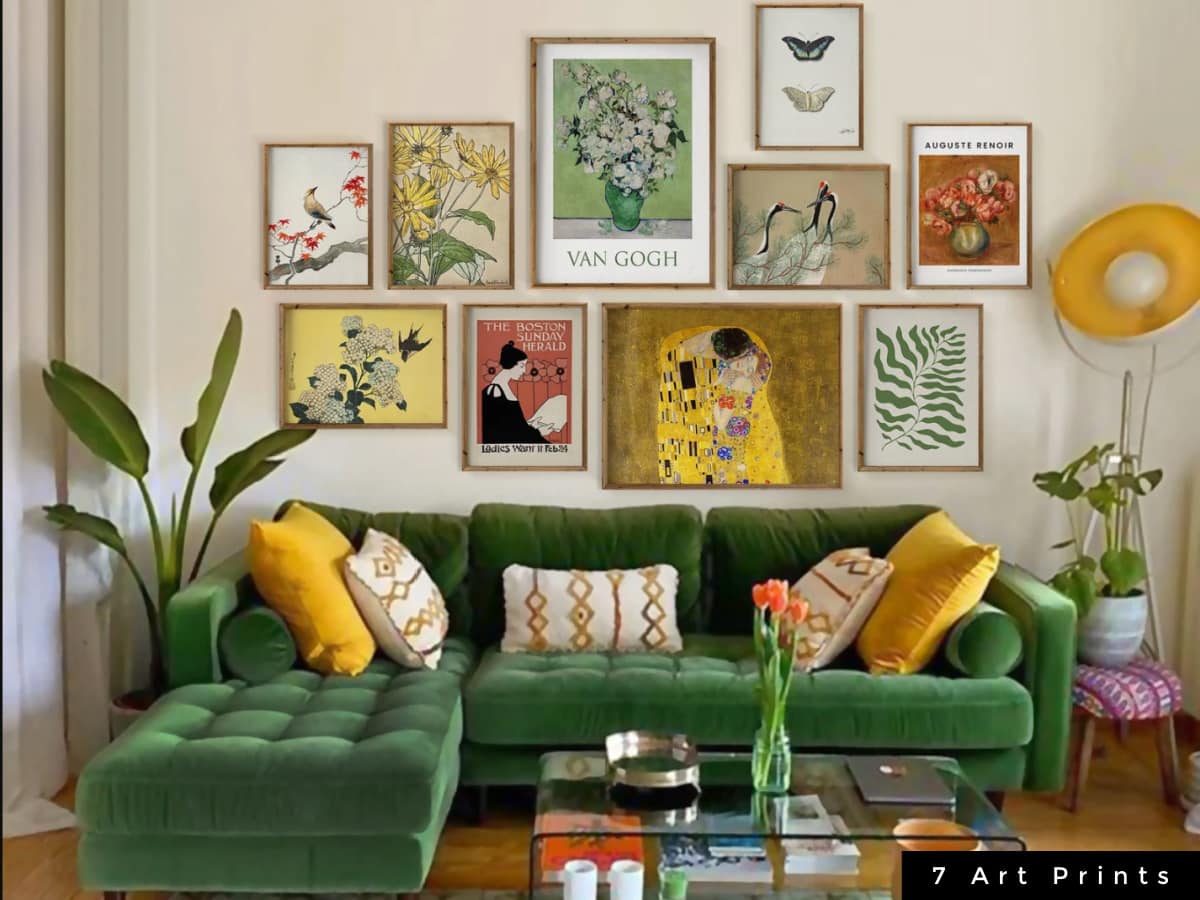 Wall Collage Ideas
Create an Eclectic Gallery Wall with bold art prints in matching picture frames. || 7ArtPrints on Etsy
Showcase an Abstract Wall Collage with a color block and line art print pack. || JJ Design House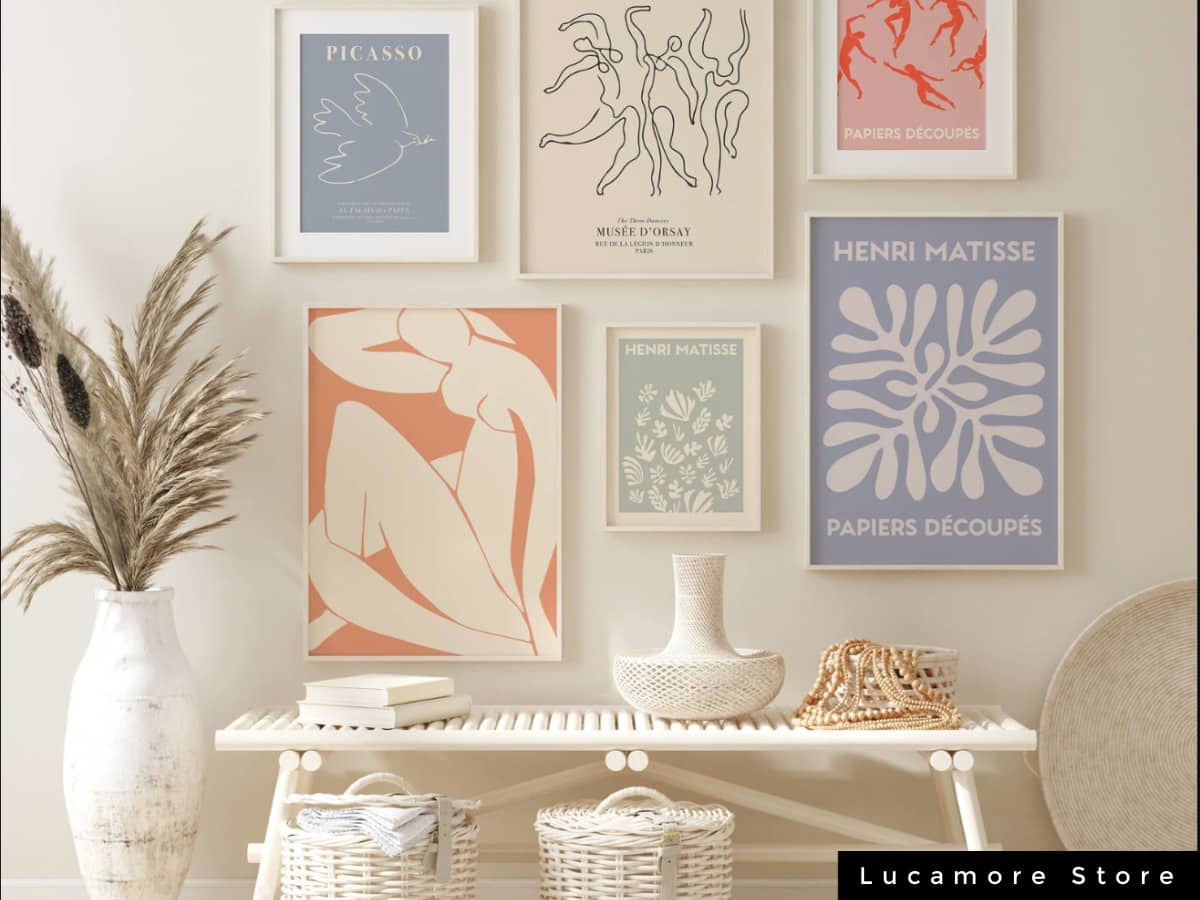 Host your own Art Exhibition on your walls with photo prints from popular artists. || Lucamore Store on Etsy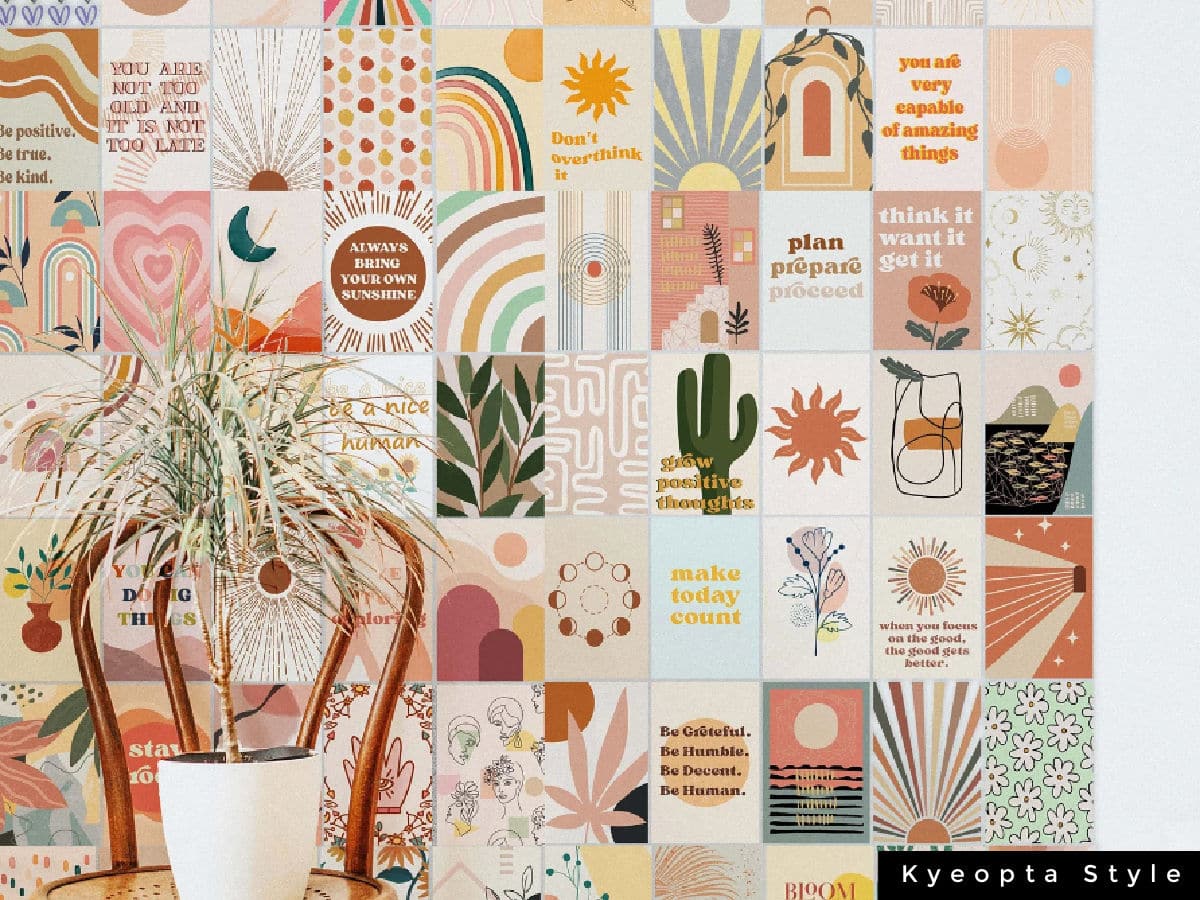 Make a smaller collage for your office or bedroom with a Bohemian Collage Kit. (I think this would look so good in a dorm room!) || Kyeopta Style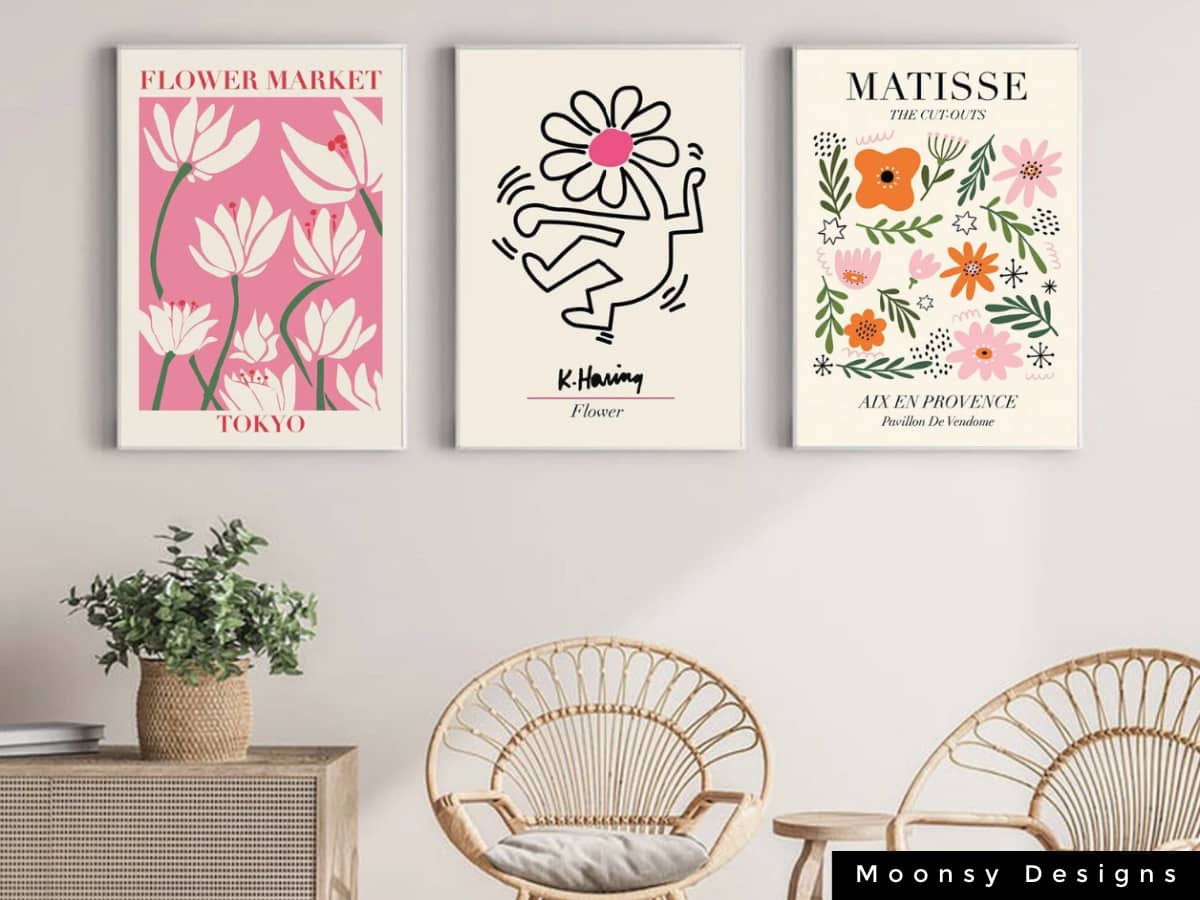 Keep your wall art nice and simple with 3 poster prints in a row. This arrangement looks amazing at eye level behind a sofa, or above the headboard in your bedroom. || Moonsy Designs on Etsy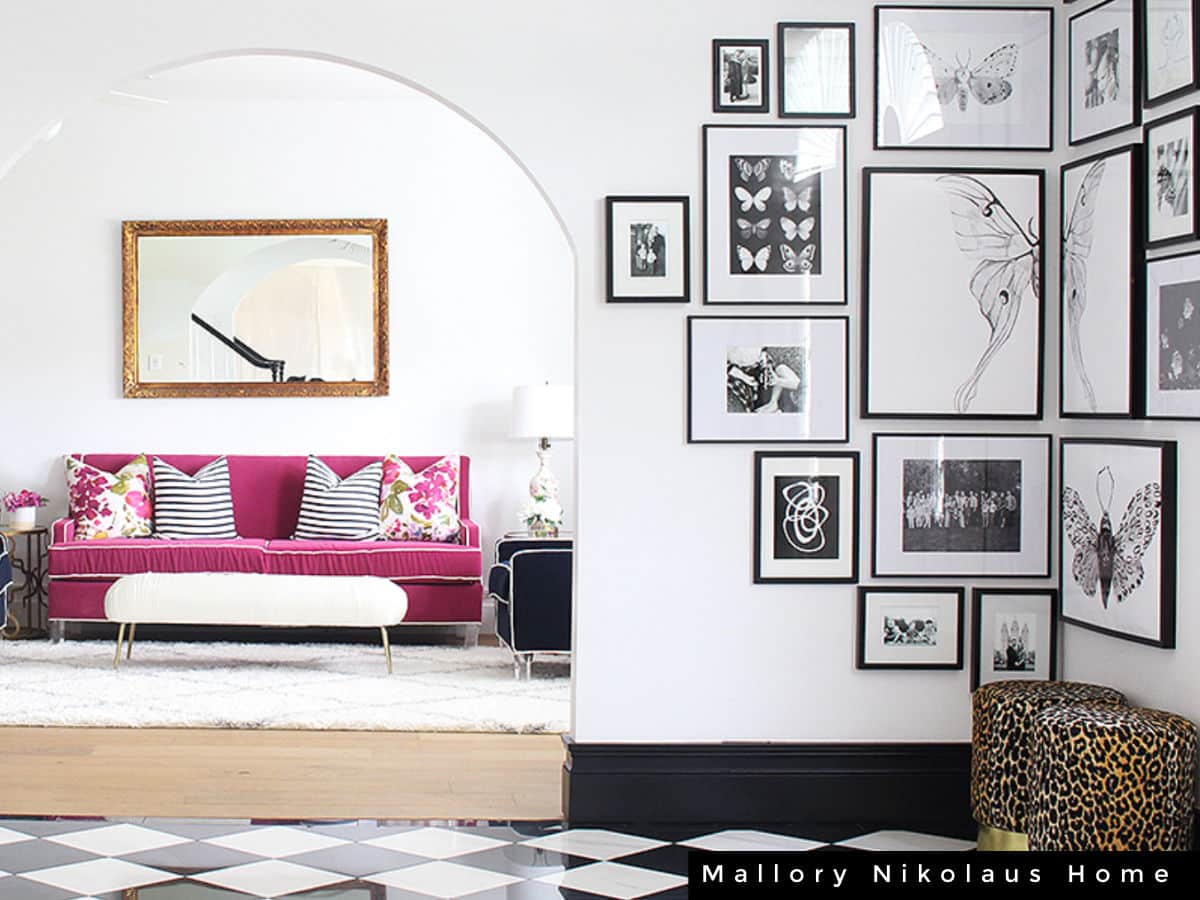 Corner gallery walls are perfect for that space in your home that is otherwise hidden. Mallory used black and white artwork and illustrations that she framed in various dimensions and then placed in an asymmetrical layout that looks stunning! || Mallory Nikolaus Home
Have so much fun decorating your walls!!