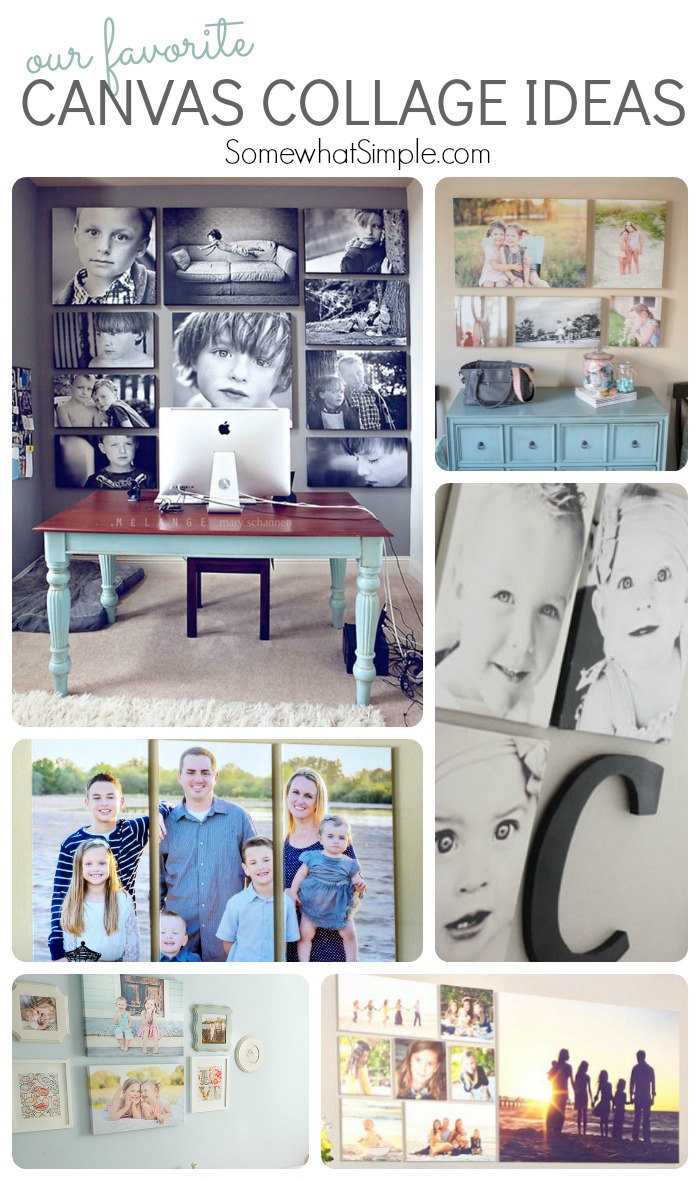 Last week I showed you my new tri-set Canvas collage from Fabness. (Discount code and giveaway HERE.) I LOVE decorating with canvas'- they are simplistic and pretty and timeless. When I was looking for new decor for the big wall in my family room, I fell in love with so many photo arrangements! Today I am sharing my favorite Canvas Collage Ideas- take a look and let me know what you think!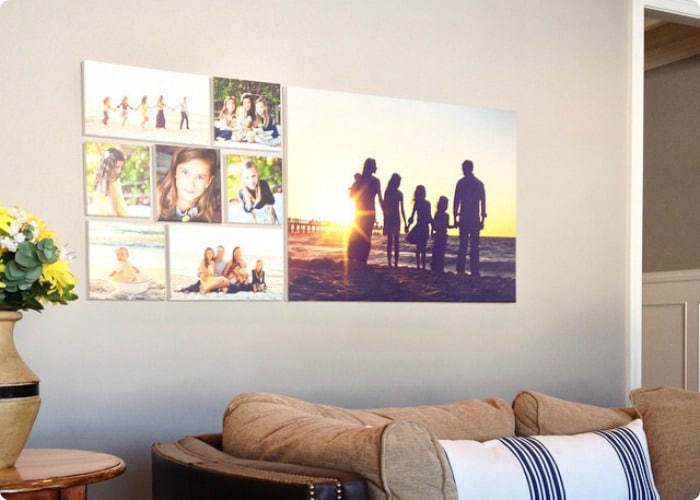 1. This canvas collage was actually the reason I went looking to create a collage of my own. I absolutely LOVE it! // Harvard Homemaker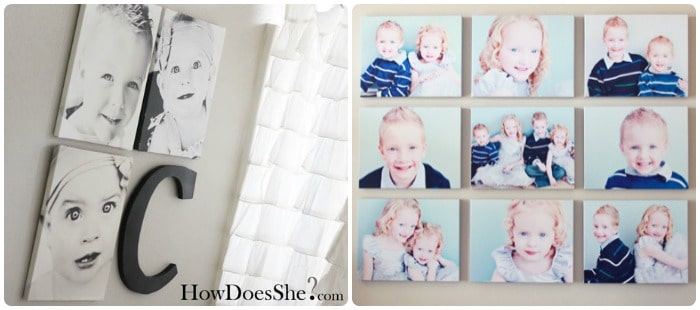 2. I have loved this collage in the bathroom for years now! The arrangement is simple and the black and white photography is darling! // How Does She
3. What a fun statement piece- this 9 image grid collage is so fun! // Crafting Chicks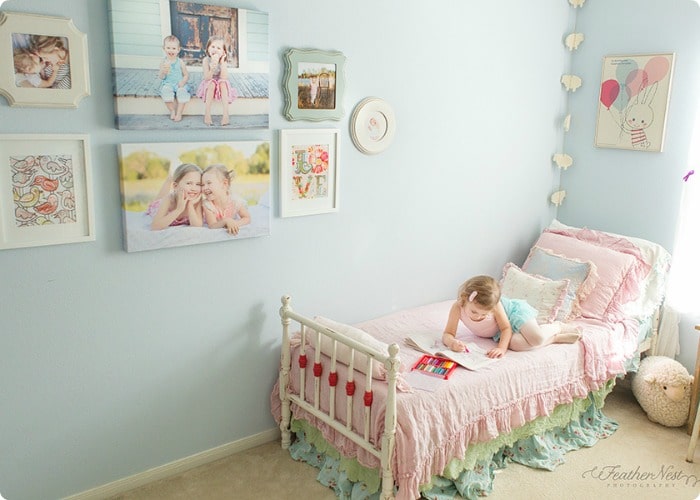 4. I love these large canvas' in a girly bedroom! // Feather Nest Photography on Capturing Joy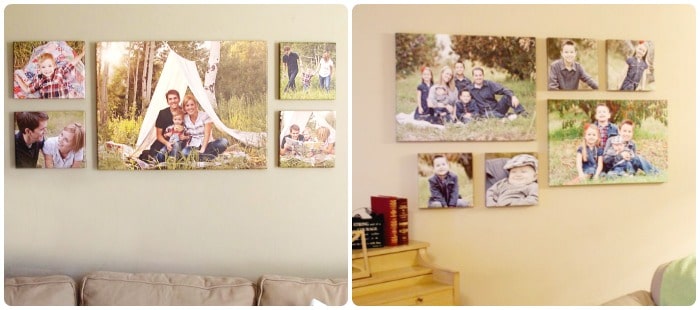 5. Simple collage of family photos. // Marta Writes
6. Perfect family collage if you have 4 kids + the best way to hang photos. // Somewhat Simple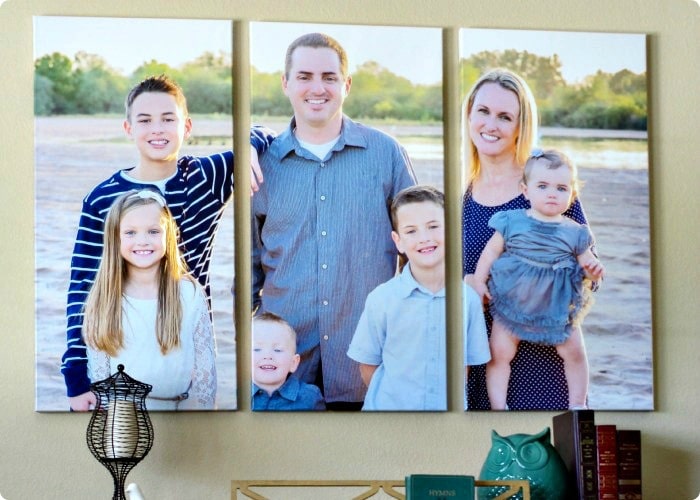 7. Our newly updated family room with a 3-piece Canvas Collage // Somewhat Simple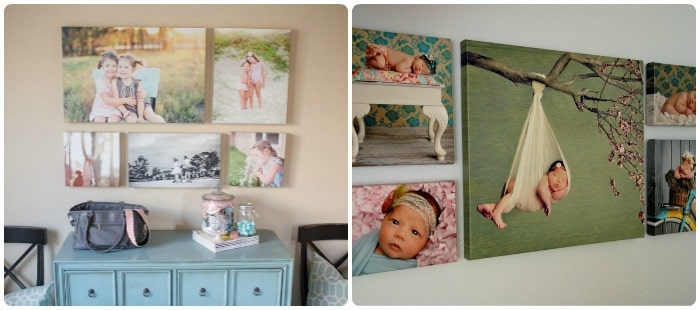 8. I love this simple canvas arrangement. // Chubby Cheek Photography on Capturing Joy
9. Adorable canvas collage for a baby's nursery. // Project Nursery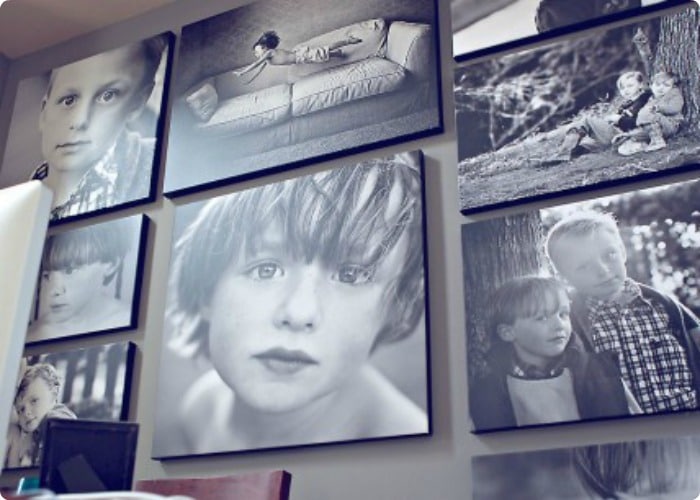 10. Tracking down the original owner of this AMAZING canvas gallery wall was nearly impossible, but so worth it! The entire office wall is filled with these beautiful black and white images- it is breathtaking! I've seen this picture on Pinterest, but it usually goes to another site of someone scrapping the image and claiming it as their own. I can't get to the original link of the post because every link on the site I tried says it is broken, but the owner is Mary Schannen and you should definitely browse her blog. // Melange
. . . . .
For a limited time, you can still get 70% off and FREE SHIPPING on your canvas creations from Fabness.com using the code "SOMEWHATSIMPLE".
Hurry!!!