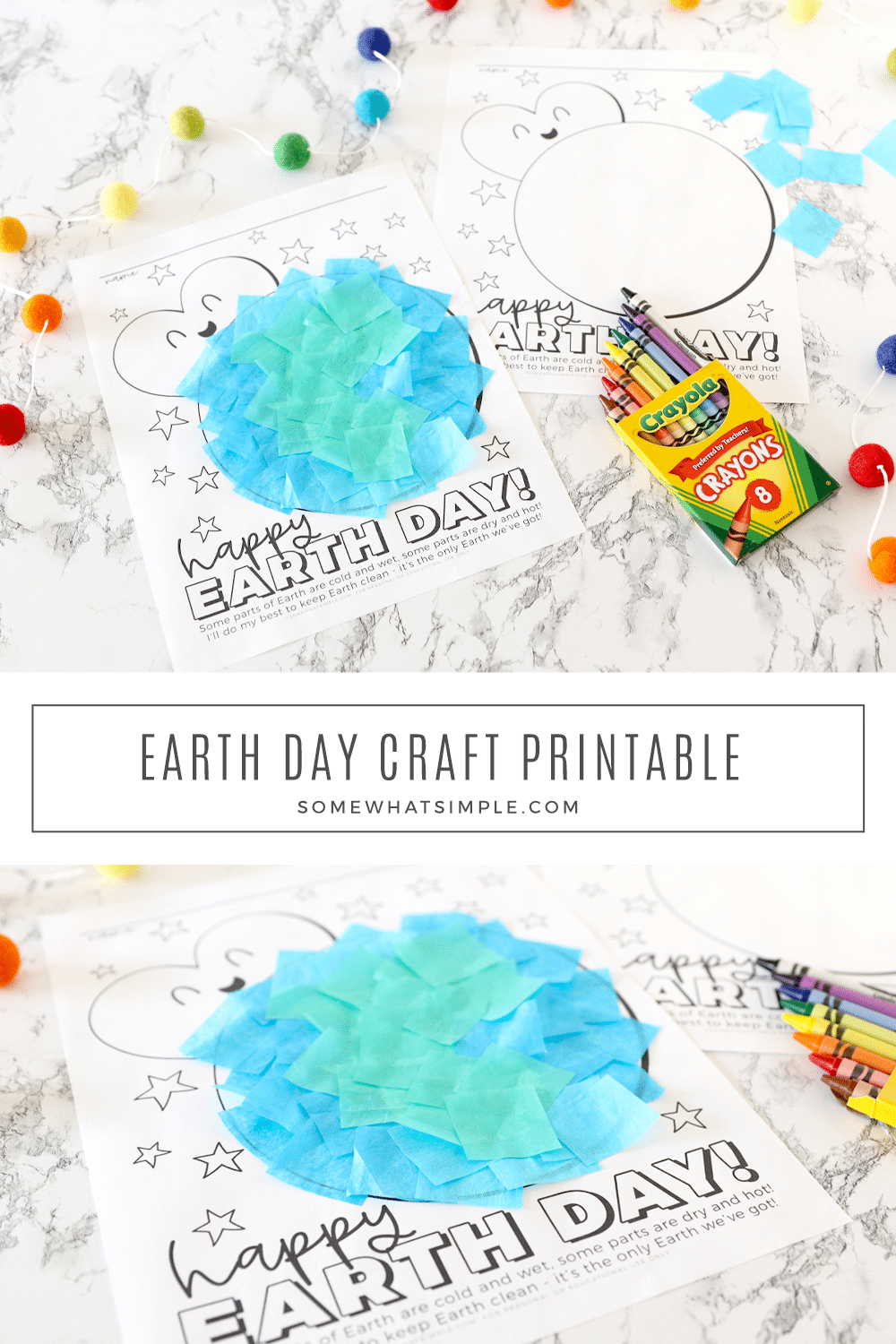 Celebrate Earth Day at home or in the classroom with a colorful Earth Day craft that's easy to do and so much fun for the kids!
Here are a few more crafts for kids we think you'll love – Shrinky Dink Key Chains, Paper Bag Kites, and 30 Mod Podge Crafts.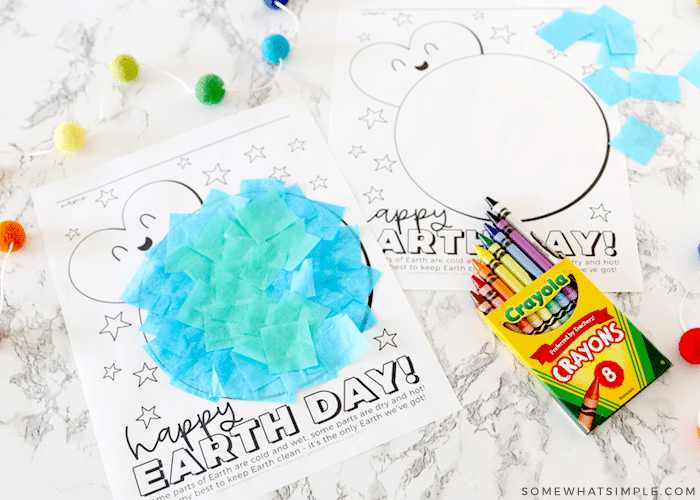 Earth Day Poem
Years ago, I taught preschool out of my home. The kids always loved it when we would create something. And Earth Day was no different. To start, I used to teach my preschool kids the following poem every Earth Day –
Some parts of the Earth are cold and wet,

Some parts of the Earth are dry and hot.

I'll do my best to keep Earth clean,

'Cause it's the only Earth we've got!
Cute, right?
To go along with this poem, I also created this fun Earth Day craft for my class that they always seemed to LOVE! Here is how to make it: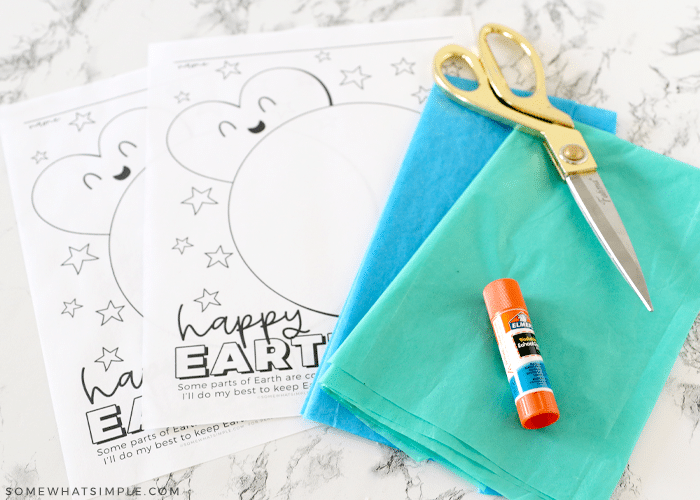 Earth Day Craft for Kids
MATERIALS –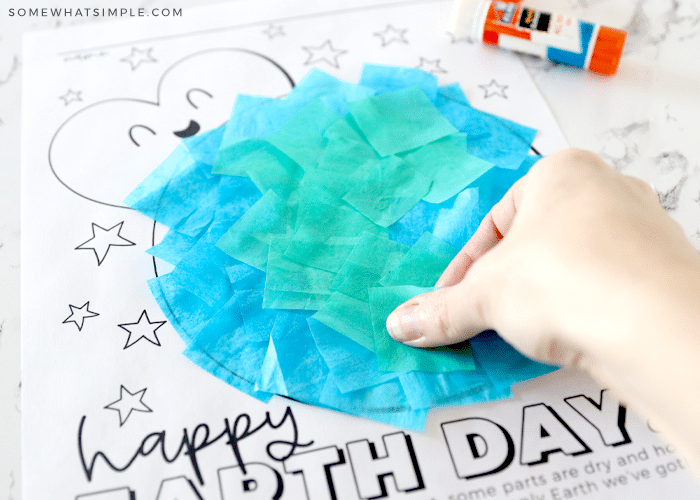 DIRECTIONS –
Download and print the Earth Day printable (below).
Have your child/ students put glue all over their circle, then place the tissue paper on top. You can overlap the tissue paper, but try to stay within the circle.
Have each child color the other parts of the worksheet.
Write their name (or have them do it!) and you're done!!!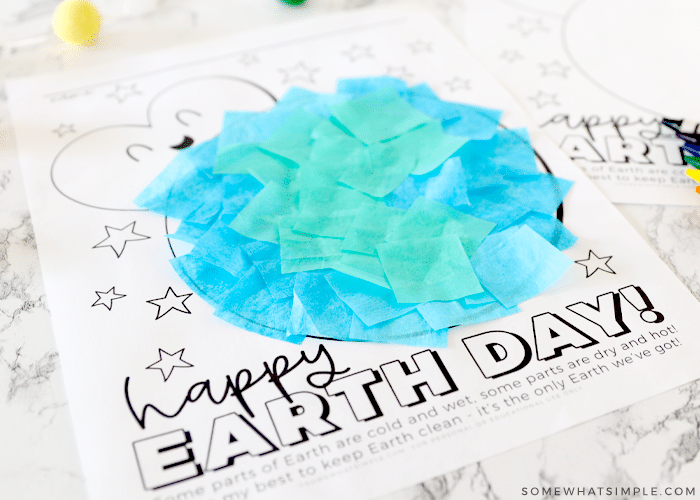 Free Printable
Download this printable Earth Day Craft for your home or classroom by entering your name and email in the form below.
PLEASE NOTE: As with all of our free printables on Somewhat Simple, this Earth Day printable is for personal use only. You may not mass produce it, sell it, or claim it as your own. (People do this all the time you guys, it is really sad!) If you need special permissions, please email Steph@SomewhatSimple.com. (We are super nice, I promise!!!) You can print enough copies for your students in the classroom – that is totally ok! Thanks for understanding!!
Happy Earth Day everyone!
*** I have used this poem for several years and don't remember the original source. If you know who the author is, please leave me a comment in the section below and let me know! I'd love to give them credit! 🙂