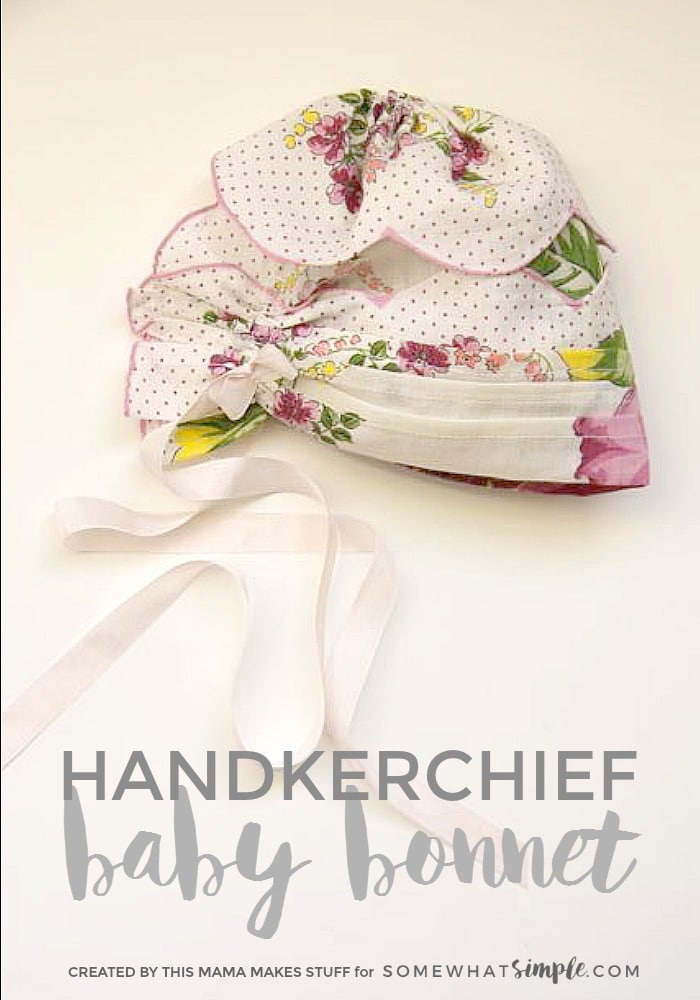 Get ready to fall in love! This Handkerchief Baby Bonnet tutorial is so dang adorable, it almost makes me want another baby! (Don't tell my husband I said that!)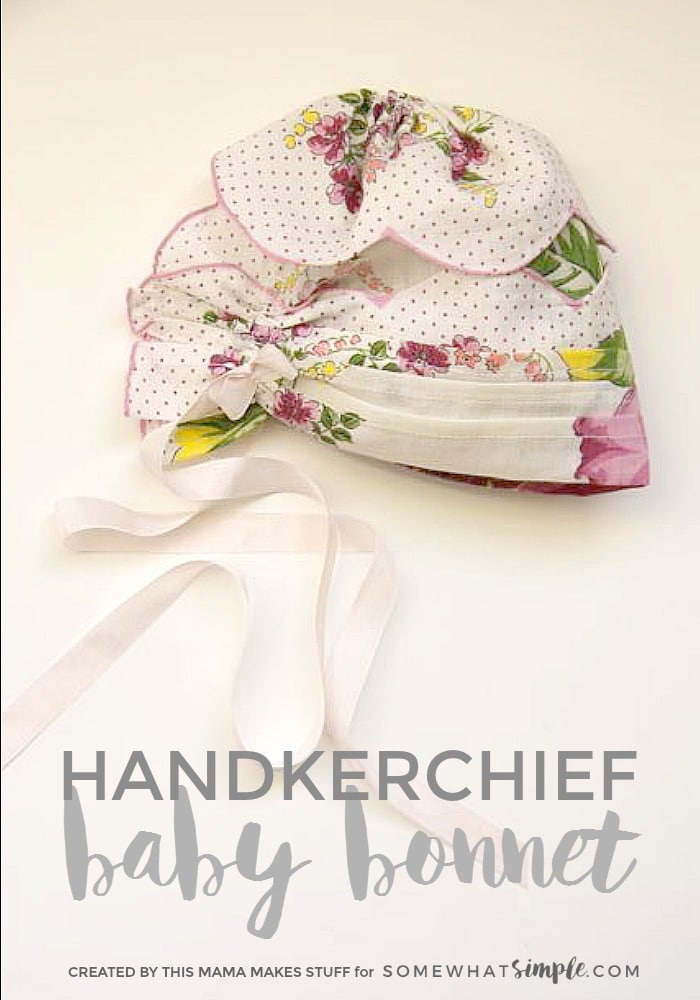 Making a Handkerchief Baby Bonnet is not a new refashion, but most tutorials are for small, white, new, handkerchiefs with poems attached and such. In my hankie collection, my favorites are the beautiful floral hankies- but they tend to be larger in size. I created a simple way to "shrink" these larger hankies to make unique baby bonnets that are a perfect baby gift, nursery decoration, and heirloom.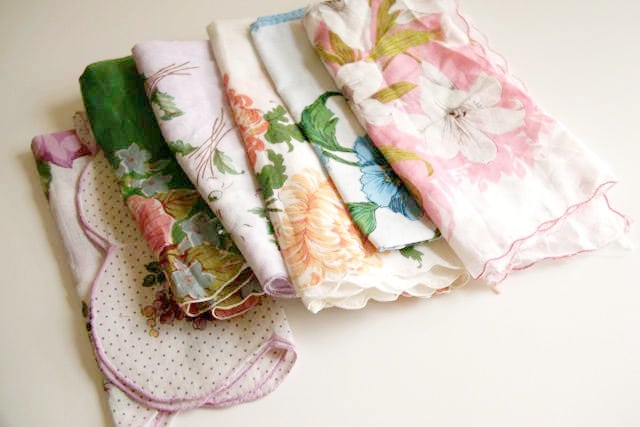 How to Make a Handkerchief Baby Bonnet
1. Find a hankie.
Scour thrift stores, go to estate sales, ask your grandma. If you really get desperate, you can always find them on etsy and ebay. A great price is 25 cents. A good price is $1. If you have to pay more than $2, makes sure it's in great condition and that you love it. The hankie I chose is 15″ x 15″ with a scalloped edge.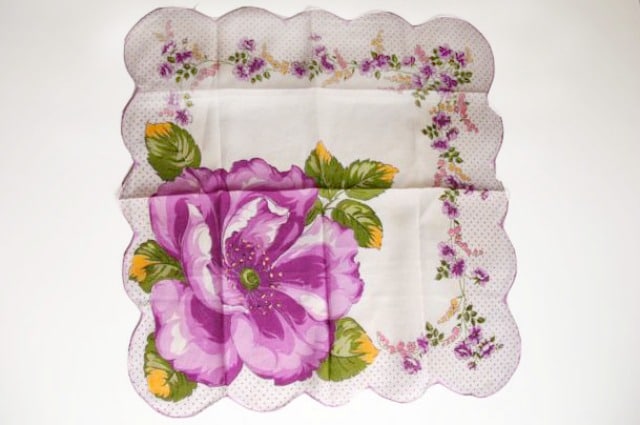 2. Fold one edge in about 3″ and press.
This will be the back of your bonnet.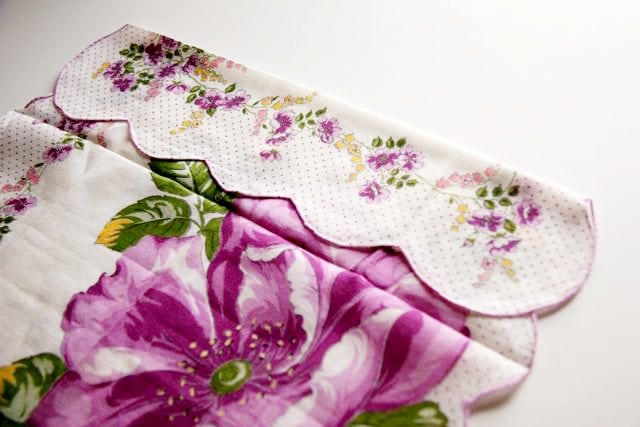 3. Fold opposite edge in about 4 1/2″ and press.
No matter the size of your hankie, you want to make this fold large enough so the width equals about 6 1/2″. This fold will be the front of the bonnet. Hankie will overlap.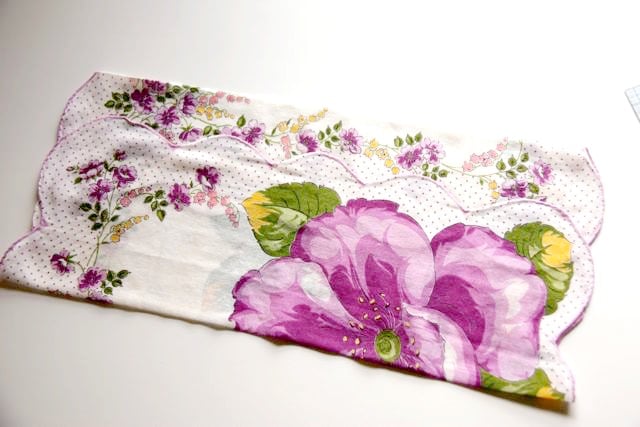 4. Sew parallel tucks in the front bonnet big enough so the pieces do not overlap anymore.
I sewed 3 – 1/4″ tucks. Press tucks away from bonnet front edge.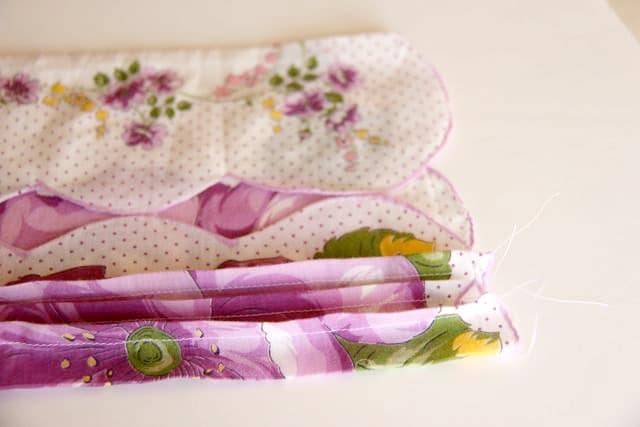 5. On the back edge of bonnet, sew two rows of gathering stitches 1/8″ and 1/4″ away from folded edge through both layers.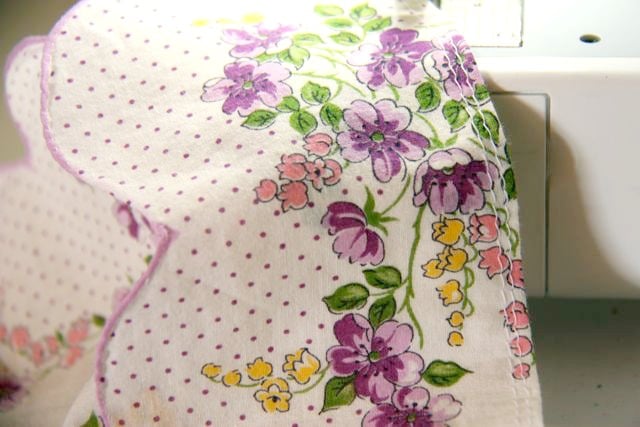 6. Pull gathering stitches as tight as possible.
Tie thread in a square knot to hold in place.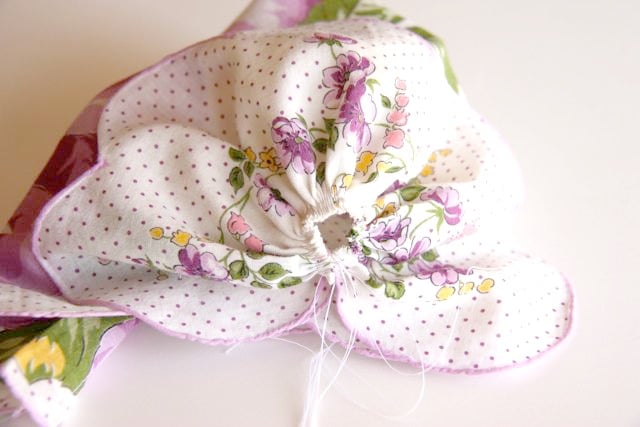 7. Run a regular stitch around newly formed back bonnet circle (right on top of gathering stitch) to secure gathers in place.
8. Run two gathering stitches (1/4″ apart) along front bottom of bonnet on each side.
For a 15″ hankie, place first row of stitches 1 1/2″ up from bottom edge. This will give the bonnet more shape.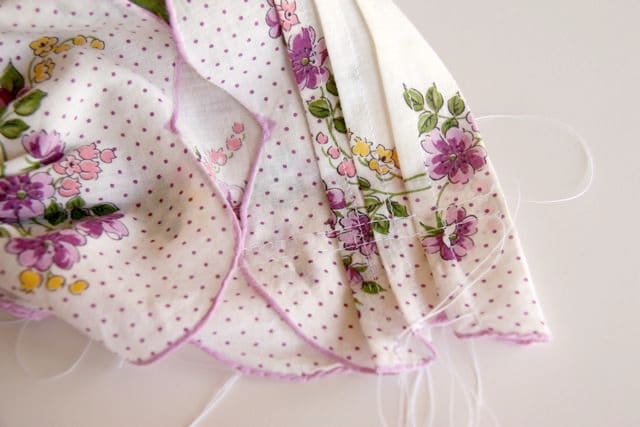 9. Pull threads to gather.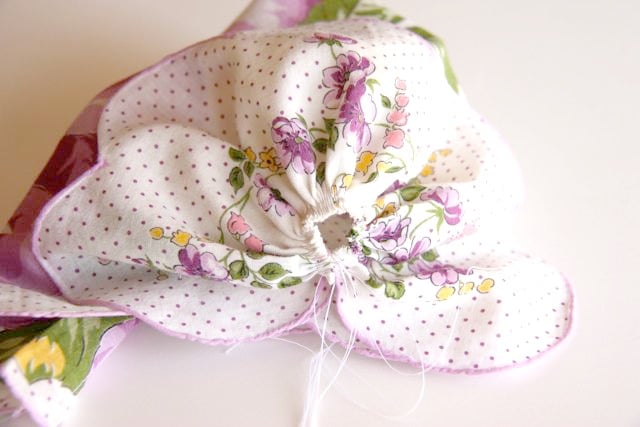 10. Secure gathers in place by topstitching along stitch lines on each side.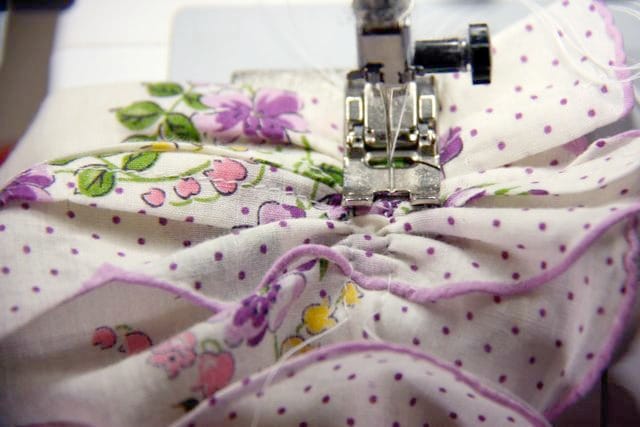 11. Add ribbon tie to each side to create bonnet ties.
Now you've refashioned your hankie!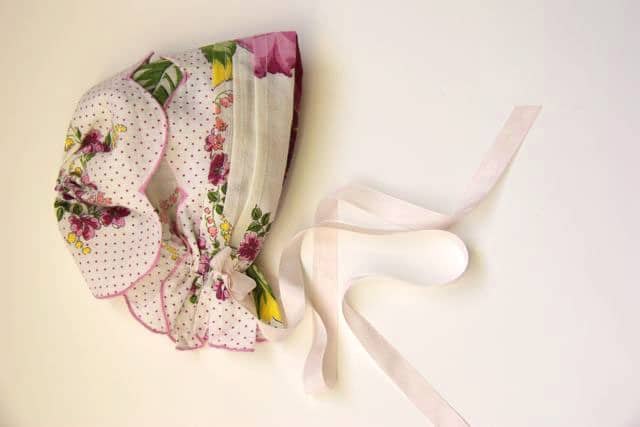 Isn't it adorable?!?
. . . . .
ABOUT THE AUTHOR: Hey everyone! My name is Carrie and I like to make stuff! I am an avid wardrobe refashioner, spending more time in thrift stores and at estate sales gathering materials and supplies than in fabric stores. Before the mini-van, I graduated with a degree in Fashion Design and worked designing little girls clothing for a little company that rhymes with Cold Gravy. While designing for money has become a thing of the past, designing for pleasure will always continue on. So happy to be a guest on Somewhat Simple today, sharing an old favorite and "somewhat simple" sewing tutorial to help you get ready to usher Spring right on in! For more of my ideas, please visit my blog, This Mama Makes Stuff.
This tutorial originally published on Somewhat Simple in March 2010.
Here are a few more simple spring craft projects you might enjoy: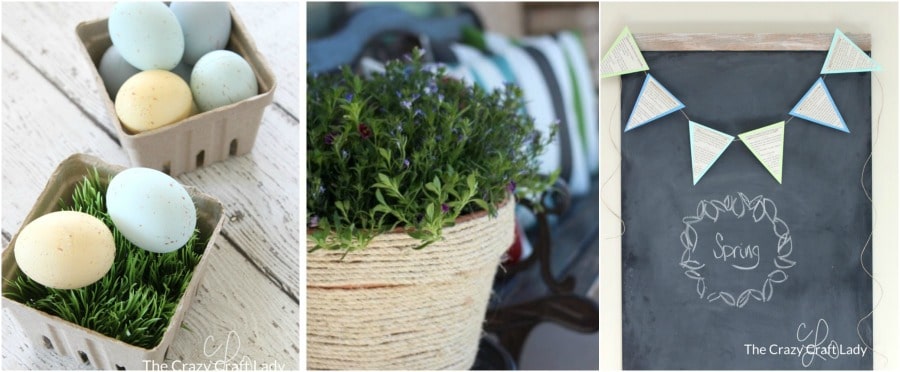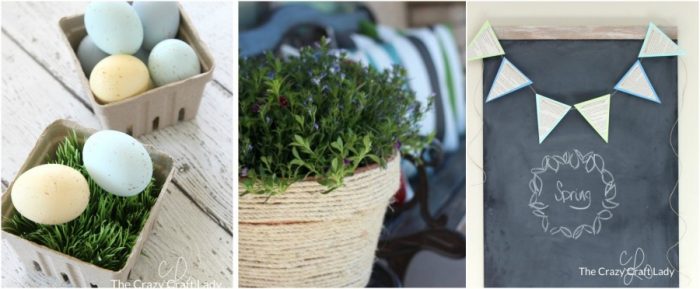 DIY speckled eggs // sisal rope pot // book page pennant banner