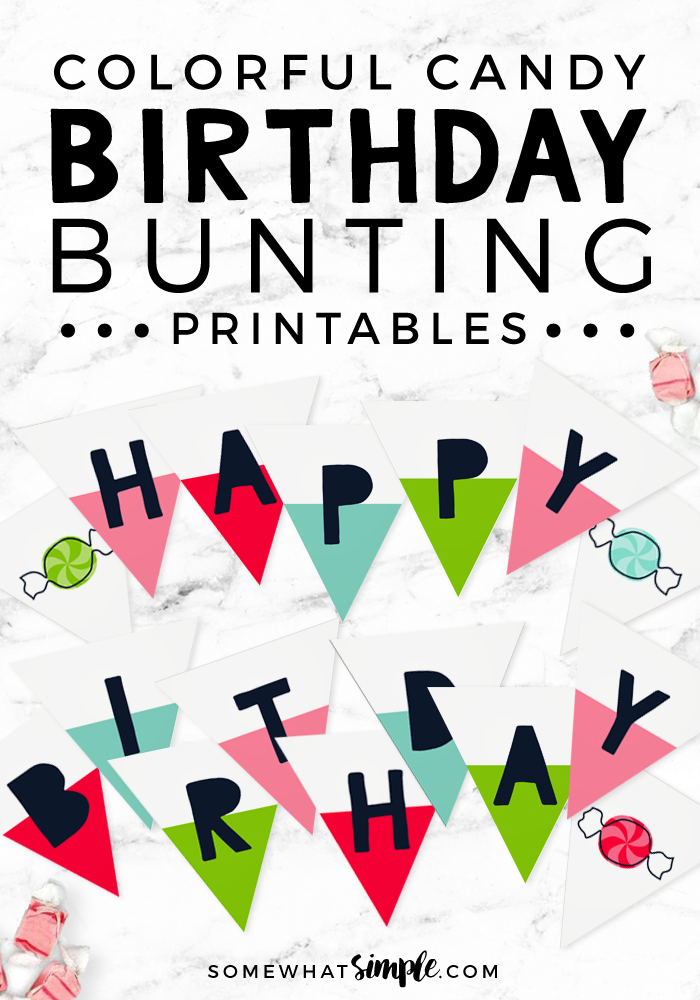 This colorful happy birthday sign is going to be perfect for your next birthday celebration!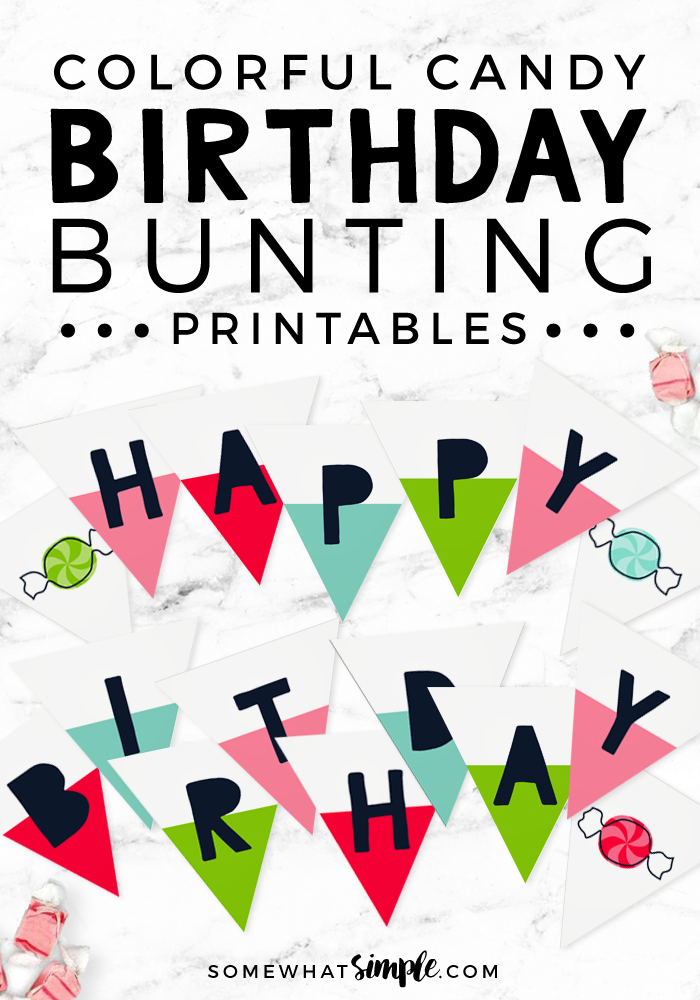 You asked and we delivered!
You guys went NUTS over our Floral Birthday Banner, but as soon as requests came in for a kid version, we knew couldn't leave you hanging! Look how simple and fun our Happy Birthday Sign turned out-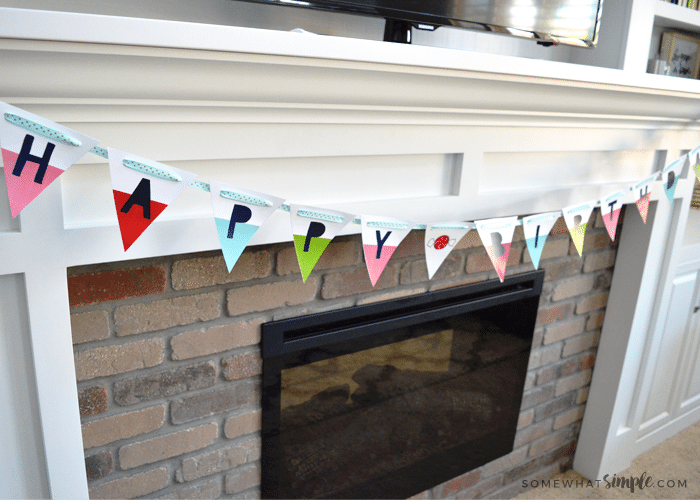 Have a daughter who's too old for My Little Pony? Have a sister or a coworker who needs to know how special she is? Then we've got the starting point for an awesome birthday this year!
Here is how to make it –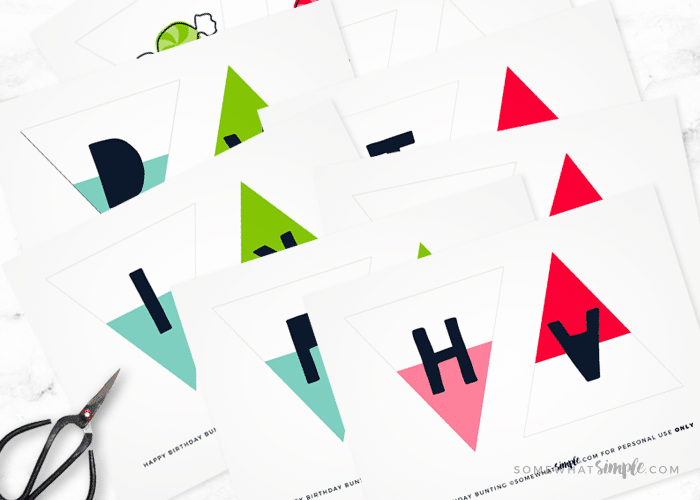 Happy Birthday Sign
supplies
directions
First, print of our fun banner, and cut out each triangle.
Lay out each triangle, and measure how much ribbon or string you'll need.
Tape bunting onto the ribbon or string.
And finally, hang and make someone's (birth)day! 😉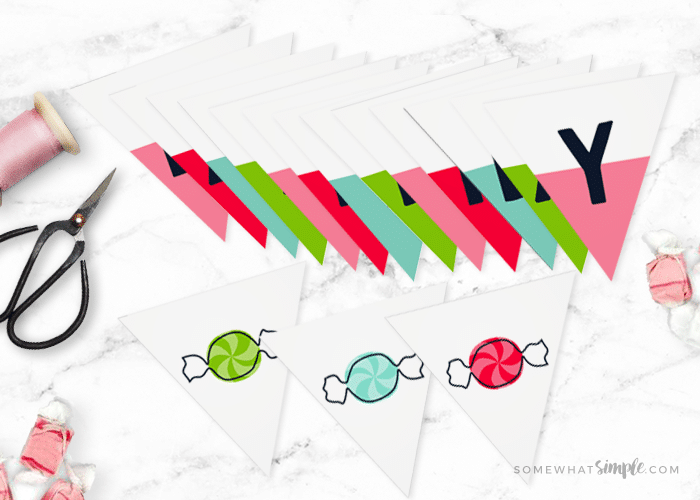 VARIATIONS –
Sew each triangle onto your ribbon to make it a little bit more sturdier.
Shrink the files down and make a birthday cake topper! Just drape it between 2 kabob sticks!
This kit includes: 3 plain candy triangles and the letters HAPPY BIRTHDAY on their own individual triangles. Print off as many as you need!
CLICK HERE to download our Happy Birthday Banner!
This Birthday Bunting is sure to make that special gal's day!
Our readers also enjoyed these posts:

24×36 Family Birthday Display || 101 Birthday Gift Ideas || Frozen Malt Shop Ice cream Pie