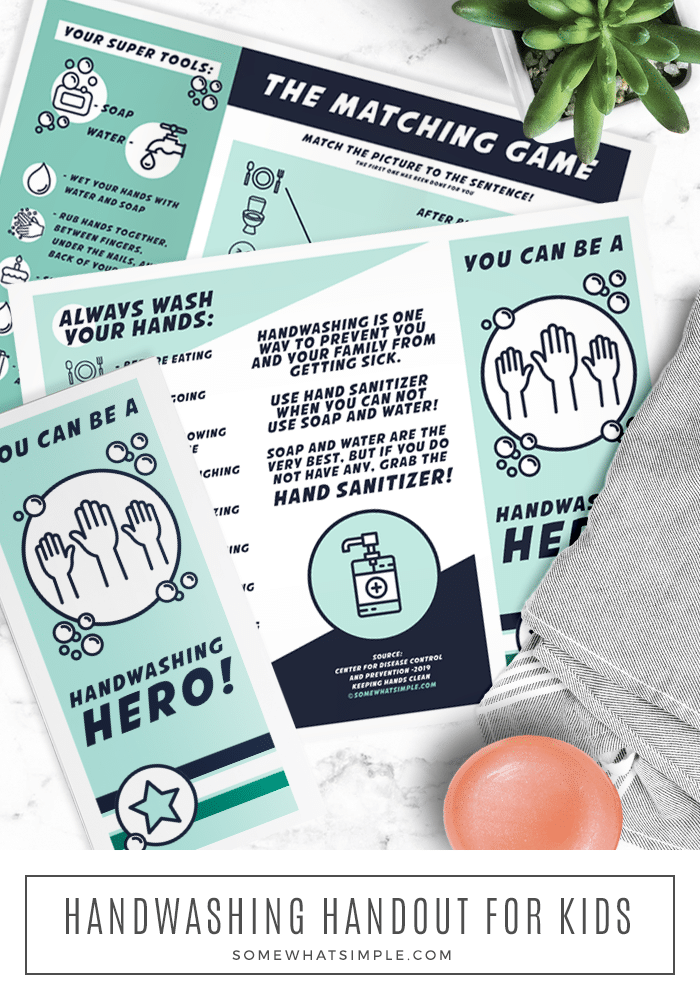 How to wash your hands for kids with tips to help protect yourself and others from getting sick!
Here are a few more helpful printables for kids – Bathroom Printables, Homeschool Schedule, and Creative Journal Ideas.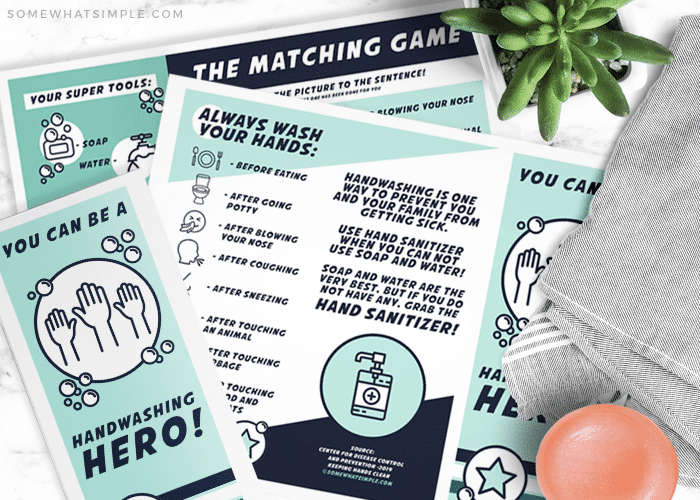 Hand Washing for Kids
Teach your child to be a HANDWASHING HERO!!!! Here are a few tips and suggestions to teach the basics in your home or classroom. Be sure to grab our free printable sign at the end of this post!
Hand Washing Steps
Get your hands wet with warm or cold water.
Turn off the water and add soap to your hands.
Rub the soap to get it nice and bubbly on the front and back of your hands. Get in between all your fingers and under your fingernails.
Continue scrubbing for 20 seconds, then rinse your hands to get all the soap off.
Dry your hands completely, and you're done!
How long should you wash your hands?
Washing your hands properly takes about 20 seconds to kill all the germs. A good way to ensure that kids are doing it long enough is to have them sing "The ABCs" and "Happy Birthday" before rinsing.
Free Printable Wash Your Hands Sign
To download this sign for free, enter your name and email address below. A new window will pop up with the file so you can download and print it immediately!
By teaching your kids the basics and by setting a good example, you'll be well on your way to a cleaner, more germ-free home, and classroom! Good luck!!!