Capture life's ups and downs, the things that make you smile, and everything you're grateful for with these creative journal ideas!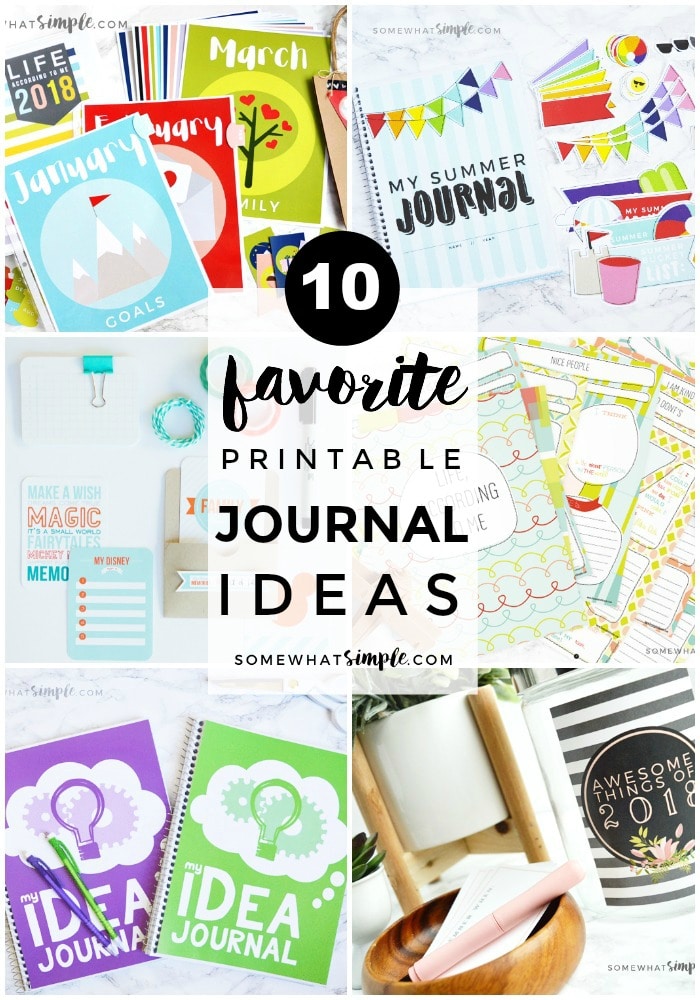 What would you give to have the daily details of your life last year?
Five years ago?
Ten?
I always have been a big-time journal writer.. I got my first journal when I was 8 and I can totally remember the day I went to the store with my dad to get it. We went to Hallmark inside the mall, and I picked a journal that had flowers all over it with a couple of kittens on the cover. (I'm not even a cat person, so either the selection was slim or all 8 year olds love cats!)
Over the years I have filled volumes of journals- some I wrote in daily (those are my favorite) and some I wrote in more sporadically.
My love for keeping a journal is what encouraged me to start blogging, and it's really the only reason I am on social media. I love the memories I am able to capture – the BIG LIFE events and the random details I would have otherwise forgotten. I'm grateful for the days I took even just 5 minutes to record something about my life right then. right there.
I smile a lot when I read things of the past. I relive so many moments and burn memories even deeper in my mind. And I grow even stronger as I see the struggles I have overcome.
Today I am sharing some of my favorite ways to document life. These journal ideas make keeping a journal SO easy! Take a look –
10 Creative Journal Ideas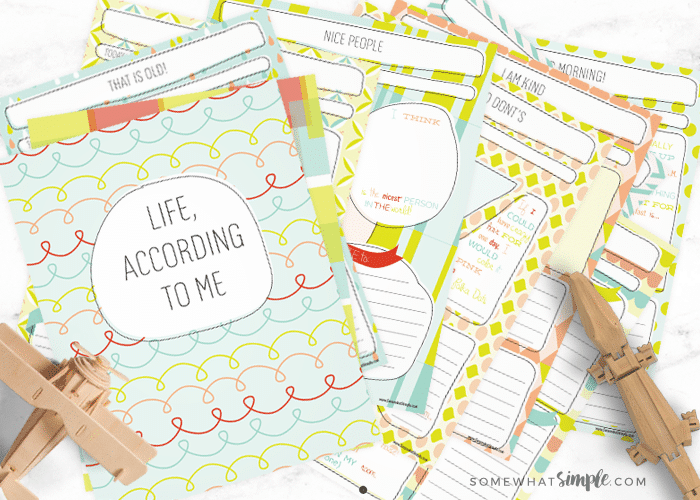 Life, According to Me – A darling Journal for Kids with daily prompts, fun fill-in-the-blanks, and spaces for them to draw and doodle!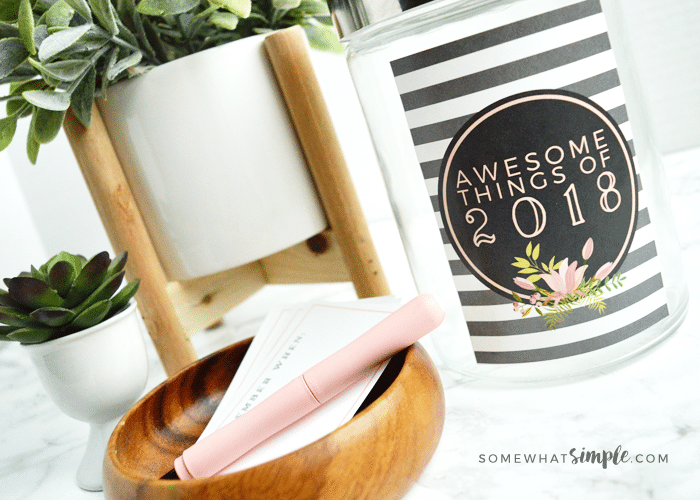 2. This Journal Jar Kit is the perfect way to document the awesome things that happen during the year. We update these printables every year, so you can start a tradition today and keep it going for many years to come!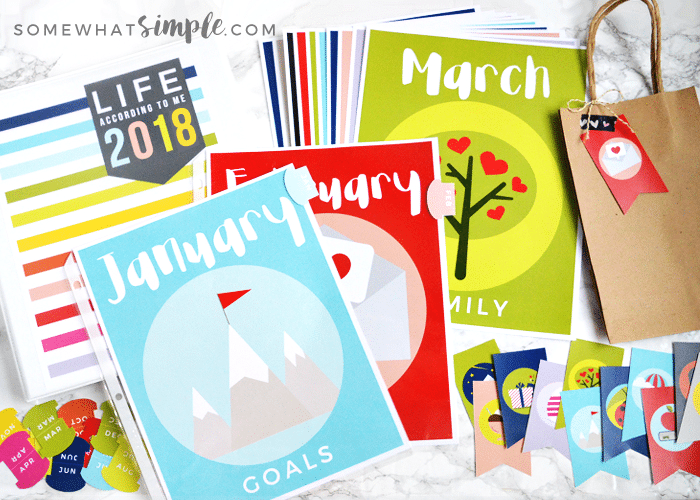 3. These Creative Journal Pages are seriously the cutest – each set includes an entire year of printable pages with fill-in-the-blanks and prompts that will help you document life as it happens! AND, best of all, we have 3 different sets designed for ALL ages – so whether you're 2 or 102, you'll LOVE them!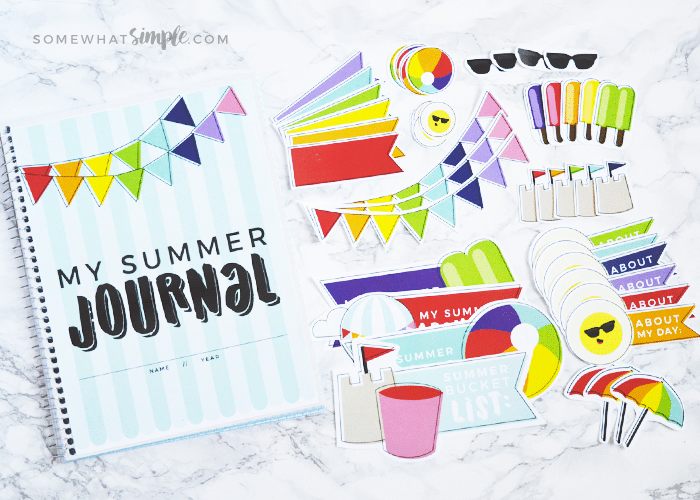 4. This Summer Journal Kit is the PERFECT way to encourage writing skills while creating a little keepsake of everyday activities and fun adventures!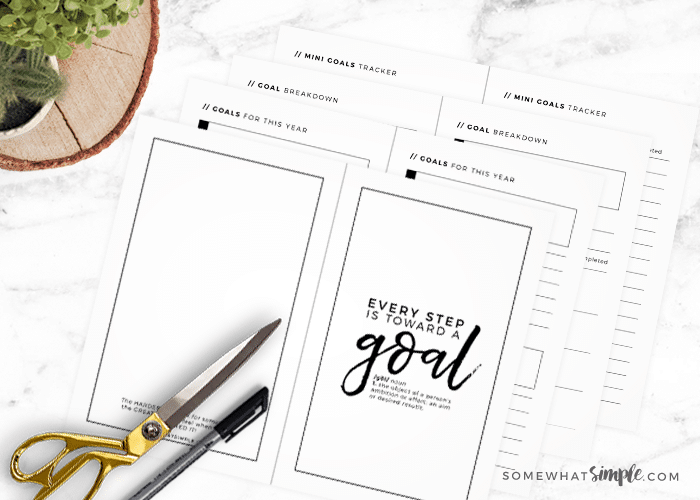 5. The New Year is a great opportunity to sit down with your family and make some goals together. These Family + Personal Goal Setting Worksheet Printables will make the process fun and easy!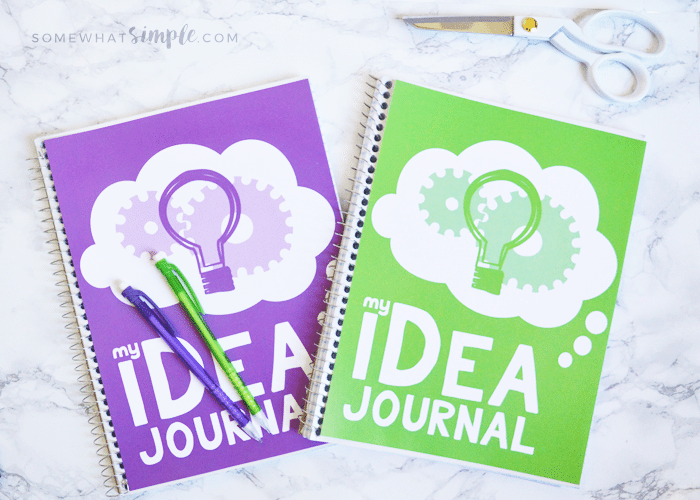 6. Inspire creativity and imaginations with this Printable Activity Kit and Idea Journal,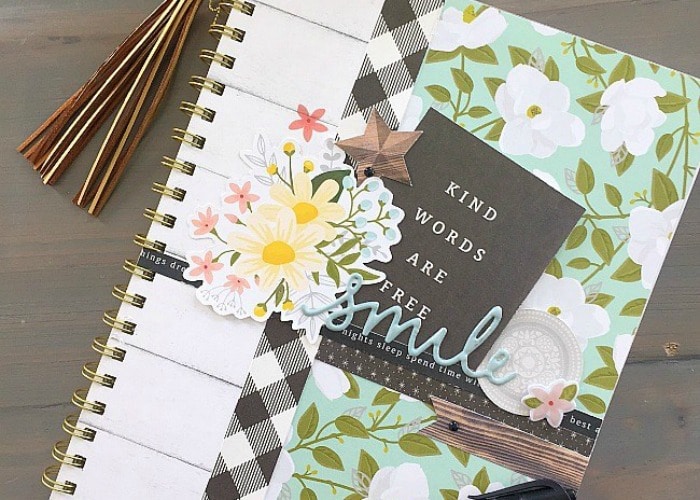 7. Learn how to make your own spiral-bound journal, with this tutorial from Tatertots and Jello.
8. This printable travel journal is the perfect way to document your trips! Created by Crafting E on 30 Handmade Days.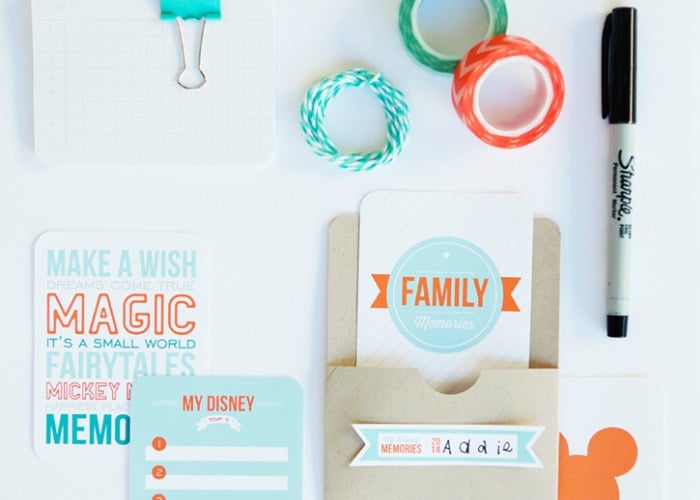 9. Disney-themed Journal Cards, from Simple As That. Such a fun way to collect character autographs and capture vacation memories!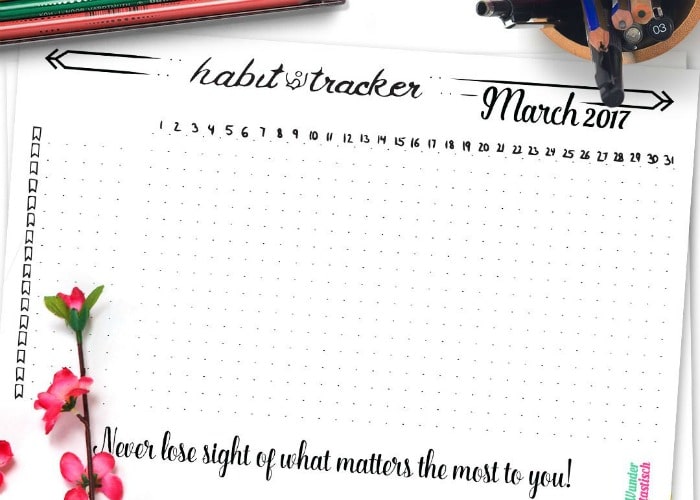 10. Bullet Journaling is all the rage right now, and I am loving the free bullet journaling printables from Wundertastisch.
Let's do a few more journal ideas… just because we love this so much!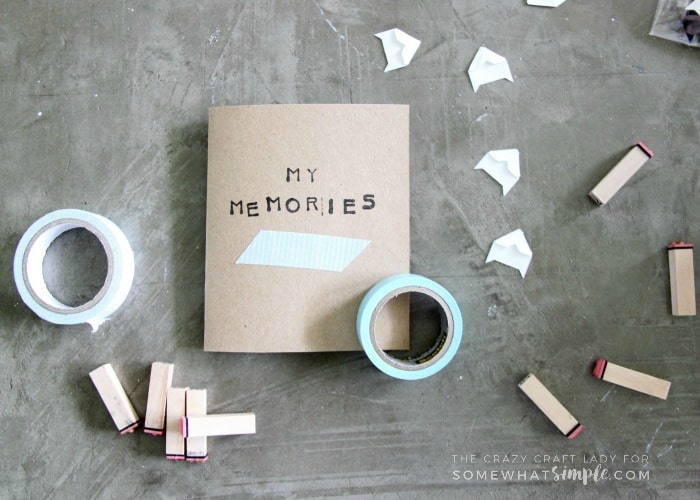 11. A mini scrapbook for kids is a great way to scrapbook vacation memories!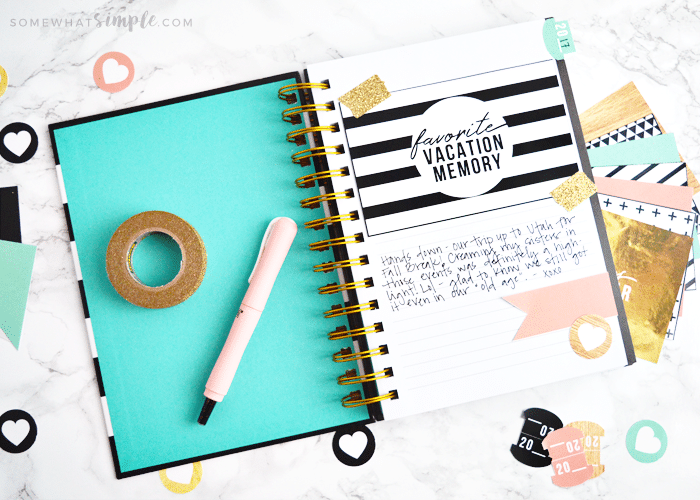 12. Our Couple's Memory Book + Year in Review Printables make documenting each year with your loved one fun and meaningful!
. . . . .
Journaling is the perfect way to document the beauty of life well lived – one day at a time!