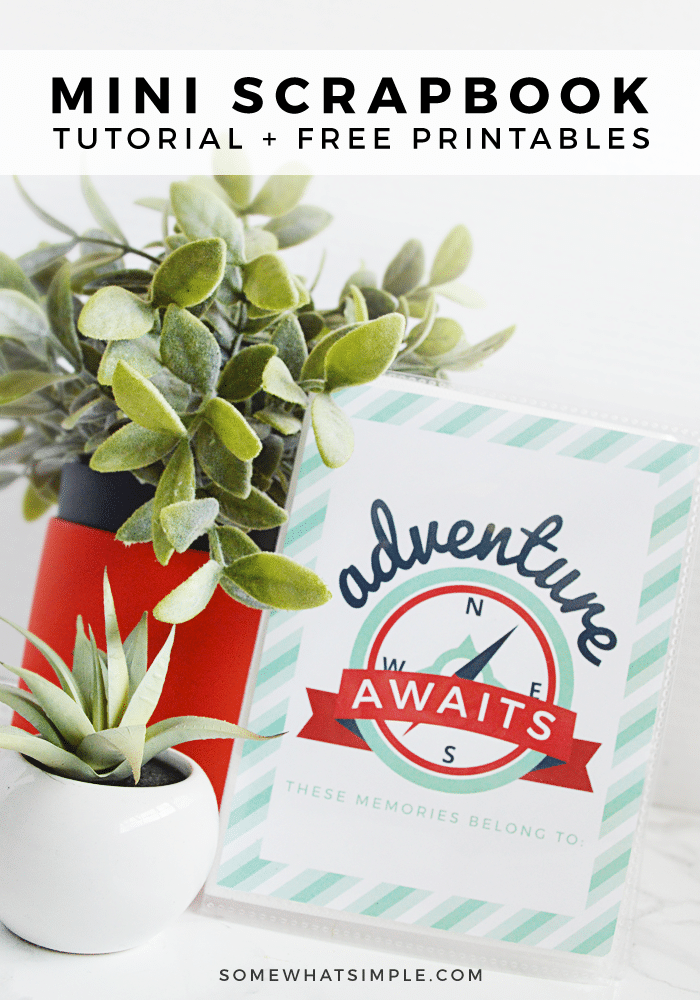 A mini scrapbook for kids is a great way to capture vacation memories! Download our free printable scrapbook pages and make your own DIY Mini Scrapbook today!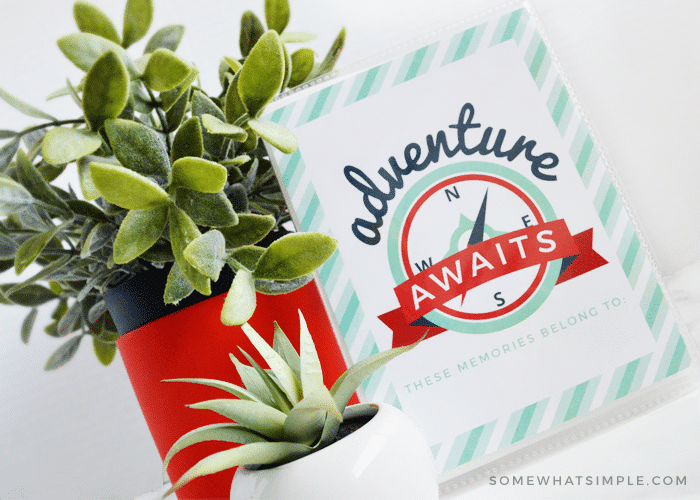 Vacation Scrapbook
My kids love, love, LOVE to look at pictures from special events or family vacations. They are always asking to look at pictures on my phone or they are flipping through our family albums. I thought it would be so much fun for them to make their own scrapbooks to document our summer vacation memories!
I designed a scrapbook cover page and one for the back too, and then we hit Walmart to purchase one of those cheap $1 plastic photo albums. (This is not only a fun vacation scrapbook, it's also affordable too!) Our scrapbook pages fit perfectly inside a 4×6 album, and it looks darling!
Our Mini Scrapbook Album from a Weekend Roadtrip
Our first summer road trip was a quick weekend to visit friends to Madison, WI. When we got home, I printed off some vacation photos and let my daughter start making her scrapbook. She LOVED being able to decorate her book and look at pictures from our trip!
Here are a few more ways you can document your summer memories: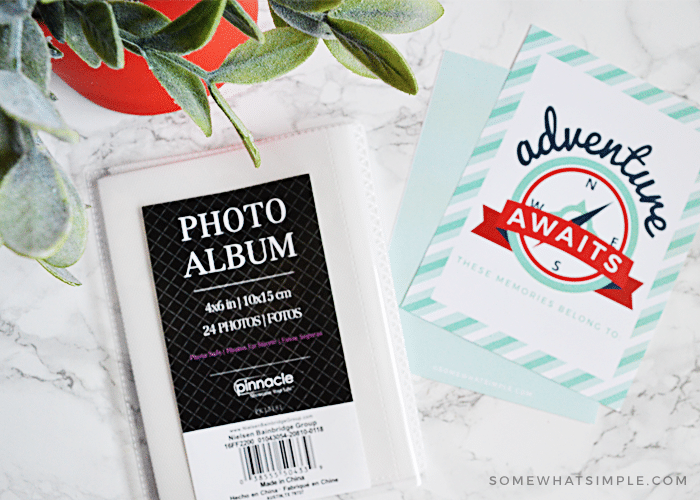 How to Make a DIY Mini Scrapbook
Supplies –
small plastic photo album (I found mine at Walmart for less than $1)
free printable scrapbook covers (download below)
photos
extra paper to write memories
vacation momentos – road maps, small items from nature etc.
embellishments – washi tape, stickers, colored pencils and markers, etc.
Directions –
Download, print and cut out the scrapbook cover. Place it inside the front and back cover of your photo album.
Add several vacation photos to their album
Cut down your extra sheets of paper to fit the photo album, then add written notes and vacation momentos to each sheet. Let your child embellish these pages to their liking.
…and that's it!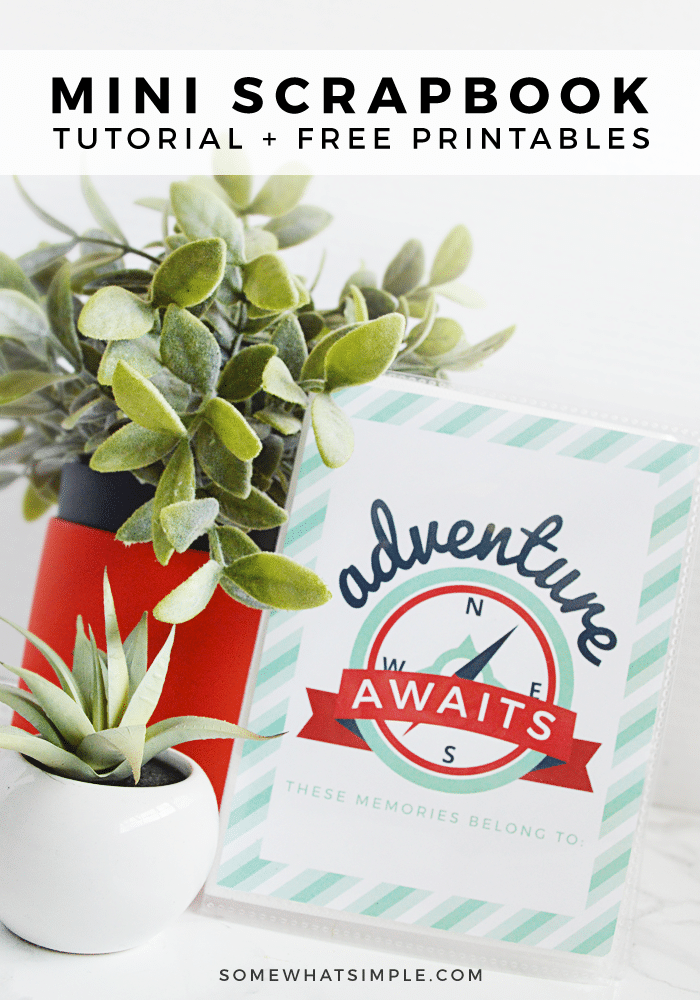 Ready to make your own Mini Scrapbook Album?
Click HERE to download the Vacation Scrapbook Printables
SaveSave