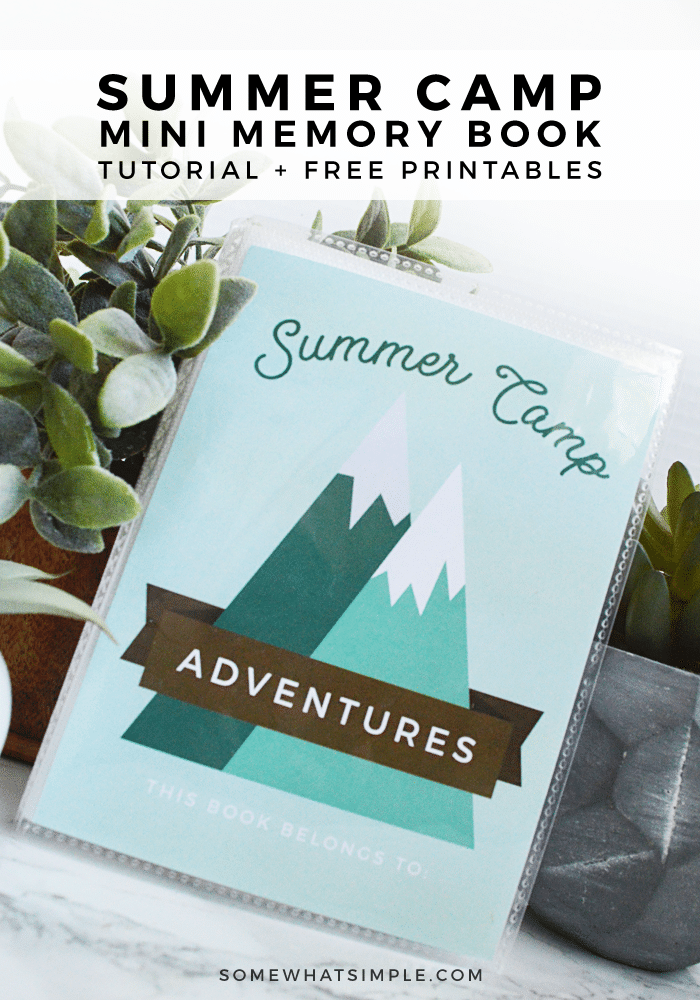 Help your kids document all the fun they had this summer with our free Summer Camp Journal printables!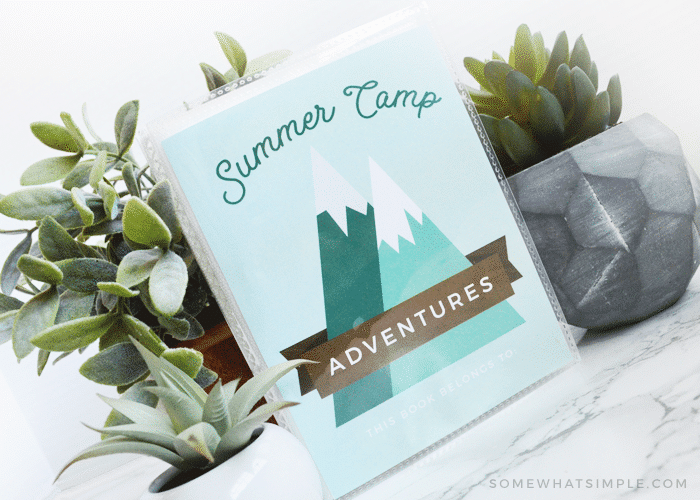 Camp Journal
Are your kids planning on spending any time at camp this summer? We have a fun little printable just for them they are guaranteed to LOVE!
Scout Camp, Girl's Camp, Day Camp etc. – 'tis the season to have fun exploring the great outdoors! …And that means it's also time to record all the details of your child's summer adventures!
Our darling Summer Camp Journal is fun and engaging! It features questions and prompts that will help record every memory of camp with written responses and illustrations. It is the perfect summer keepsake that will help them relive all the fun over and over again!!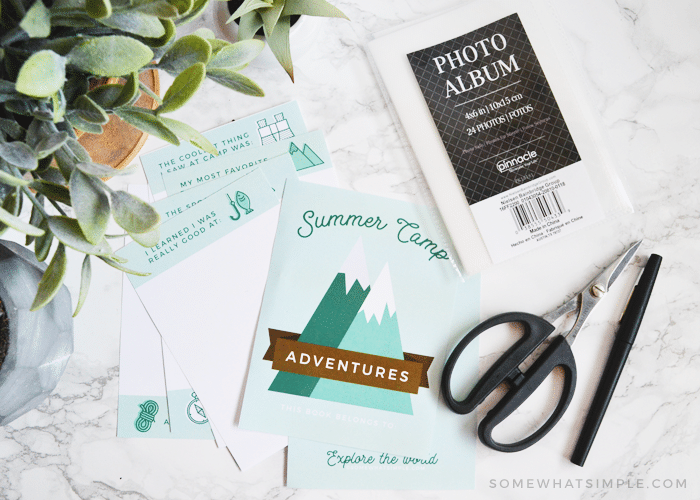 How to Make a Summer Camp Journal
MATERIALS NEEDED –
free printable (download below)
small plastic 4×6 photo album*
scissors
pen / markers
embellishments, optional
photos + mementos from summer camp
*We used a cheap photo album from Walmart that was less than $1! Similar ones are found HERE on Amazon.
DIRECTIONS –
Download, print and cut out all the pages of our printable journal.
Fill out each page with fun memories.
Add embellishments, photos and momentos.
Put all the journal pages inside your photo album.
…. and that's it!
This printable journal is perfect way to capture the memories of camp – isn't it so cute?
Your kids will LOVE filling out all the questions and information, it's like reliving all the fun times!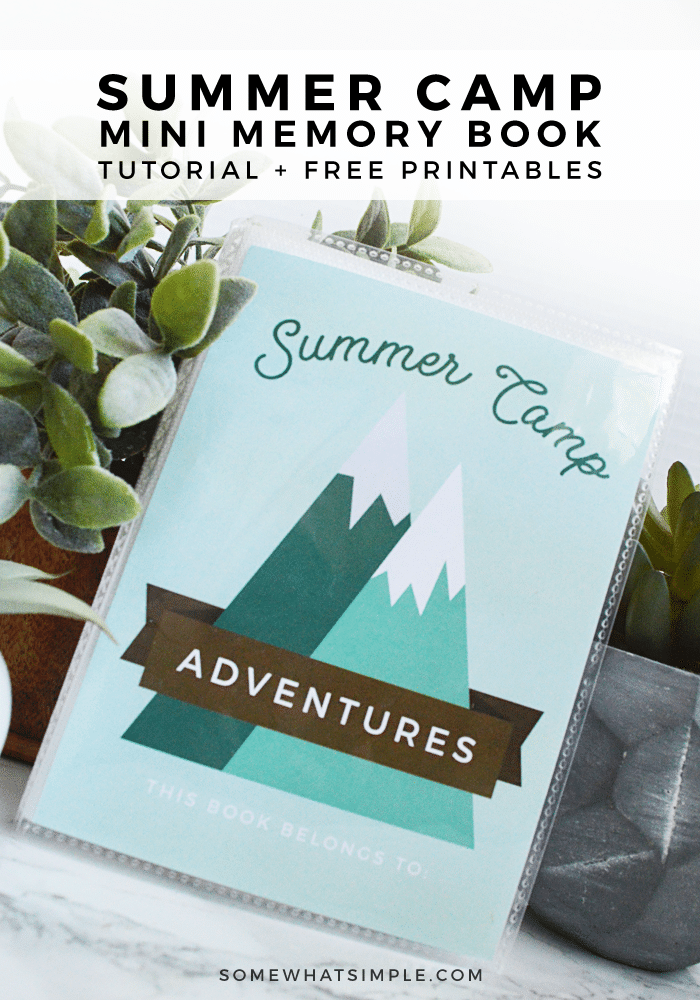 Make this year the most memorable Summer Camp yet!
Do you have a favorite camp keepsake?
Leave us a comment in the section below – we'd love to hear about it!
Have a great summer everyone!
This printable camp journal was redesigned with new printable pages in 2018. We hope you love it!