Looking for an easy way to document the awesome things that happen during the year? This 2018 Journal Jar Kit is the perfect way to document all things remembered!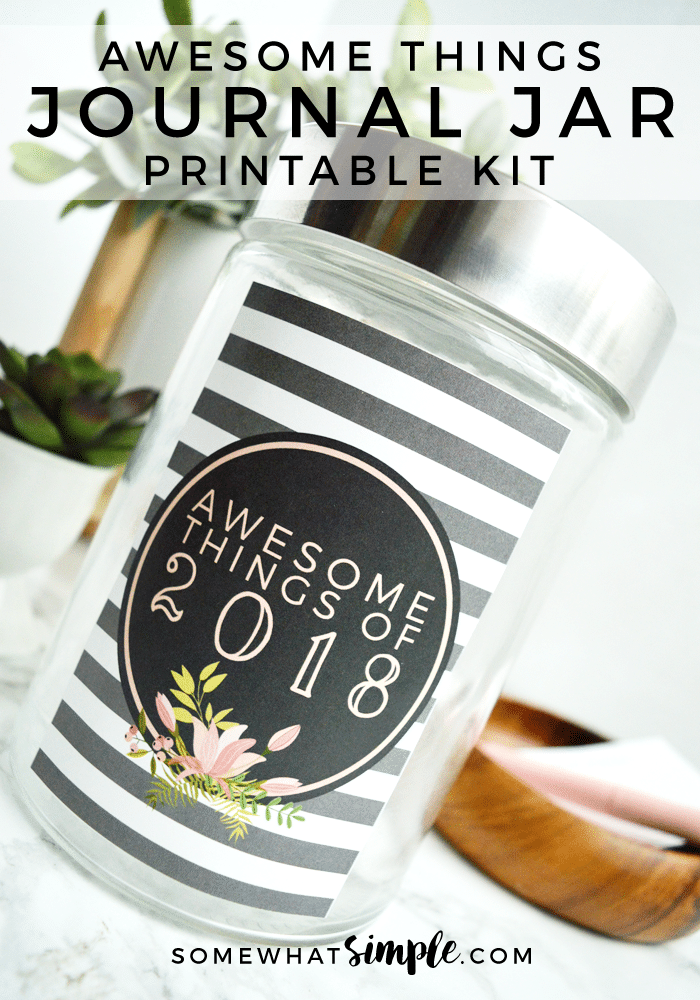 It's time for yet another year of journaling! We started this idea in 2013 and we LOVE how year after year this Journal Jar continues to be a well-loved idea of Somewhat Simple's readers!
This is a simple idea that you can do as a family: every time something awesome happens (I like to also include the cute + funny things my kids say), write it down, and put it in the jar. On New Year's Eve, pull the papers out and read them as a family! Our kids love doing this – it's a tradition I hope we keep doing for a long time. 🙂

MY LATEST VIDEOS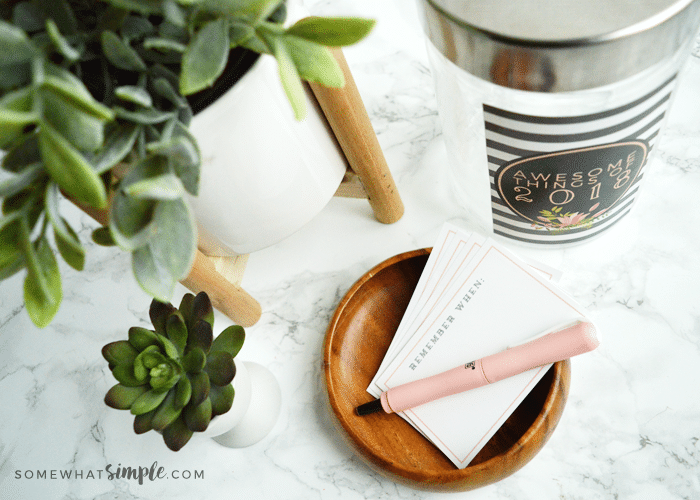 2018 Journal Jar Kit – Things Remembered Printables
MATERIALS:
Journal Jar label + "Remember When" printables (download link below)
jar (the jar I used is from Hobby Lobby)
glue or tape
scissors
DIRECTIONS:
After downloading your own 2018 Journal Jar Kit, print and cut out the label, then glue or tape it onto the front of your jar. (And yes, a glue stick actually works!)
Cut out the "remember when" printables and start journaling away! I also like to keep a small notebook with me when I'm out and about, so I can write the awesome things down before I forget to stay organized, then I just add them to the jar when I get home.

TIPS:
I send the files into a printing shop, since my printer doesn't like to color match very well. The quality of paper they have is great, but not necessary if you're just printing off for yourself.
This would make a great gift! We've included a tag for you to fill out if that's something you'd like to do!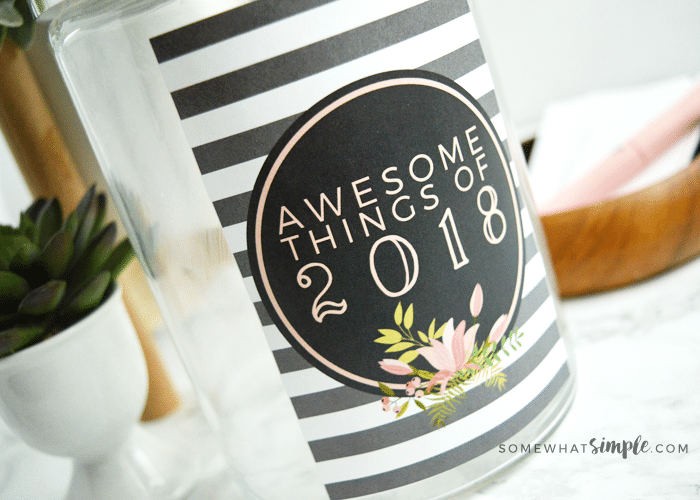 Here's wishing you another year filled with awesome memories that'll fill your Journal Jar to the max!
Our readers also enjoyed these posts:

Journal For Kids || Couple's Year in Review Gift || Summer Journal Kit