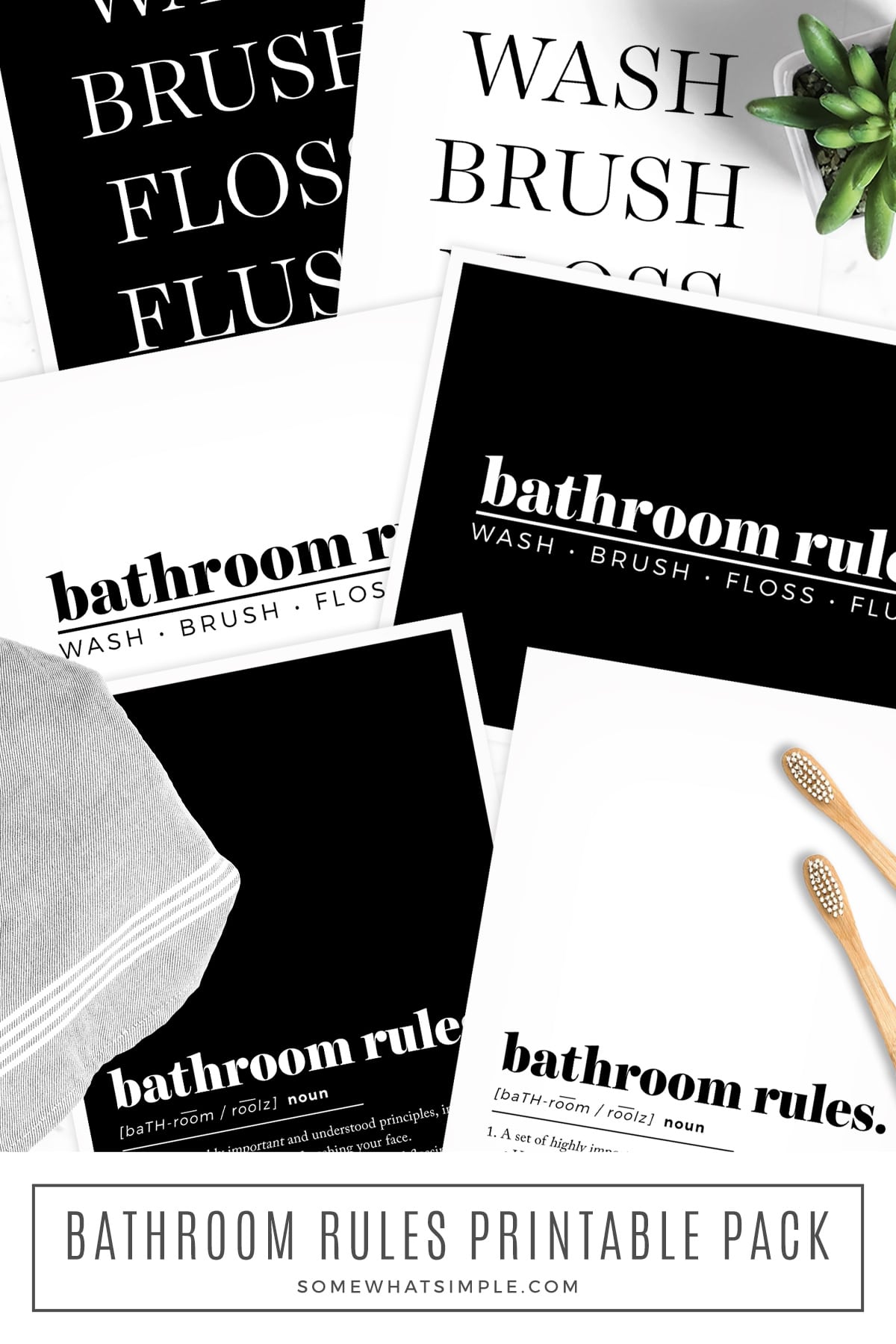 Download, print, and hang this bathroom rules sign for some simple, fresh, minimalist decor!
We partnered with Frost Orthodontics to bring you these Free Printables. Refreshing a bathroom? Here are a few ideas we'd love to share with you – Beach-Themed Boy's Bathroom, Bathroom Closet Organization, and How to Frame a Bathroom Mirror.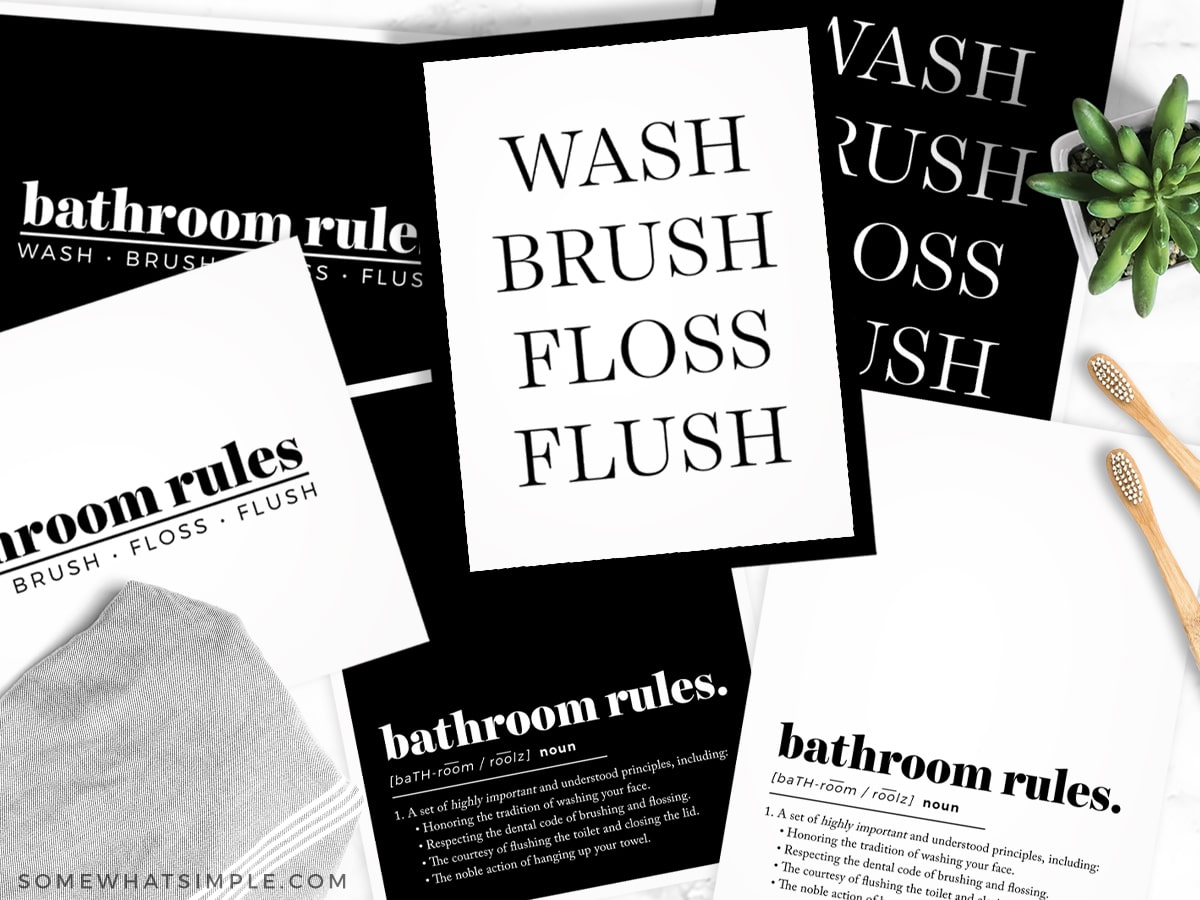 Ryan, my 13-year-old, has been a patient at Frost Orthodontics for a little more than a year. We love Dr. Frost and Dr. Nichols, and Ryan's smile has already come SO FAR! At his last appointment, they spoke to Ryan about keeping his smile fresh and clean with good oral hygiene habits. Ryan is pretty good about brushing regularly, but when it comes to flossing, he said he only does it when he eats steak! 🙂 (Can anyone else relate to that?)
In an effort to help remind him to brush and floss, I made these printable signs with some "bathroom rules". If you want to download these for your home, we have a few different options –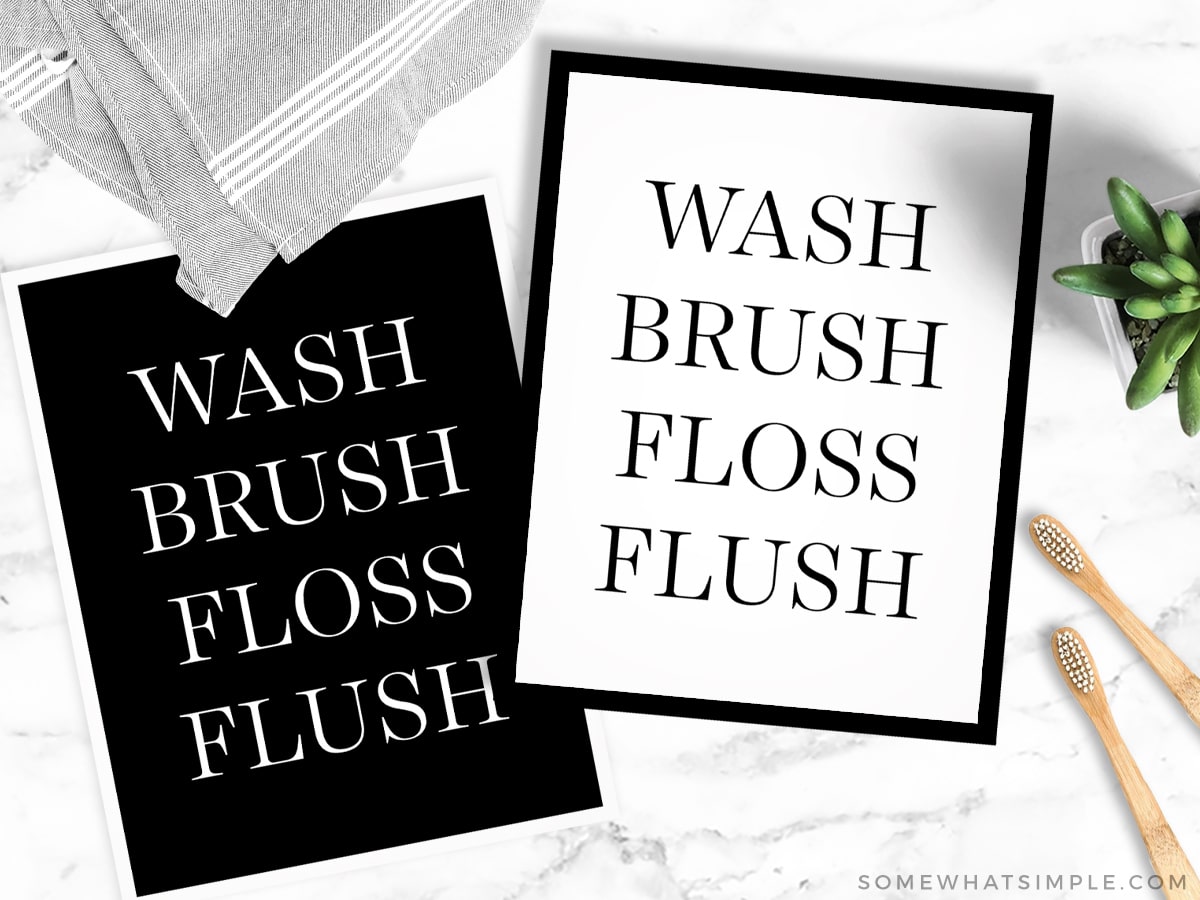 1. Wash Brush Floss Flush in black and white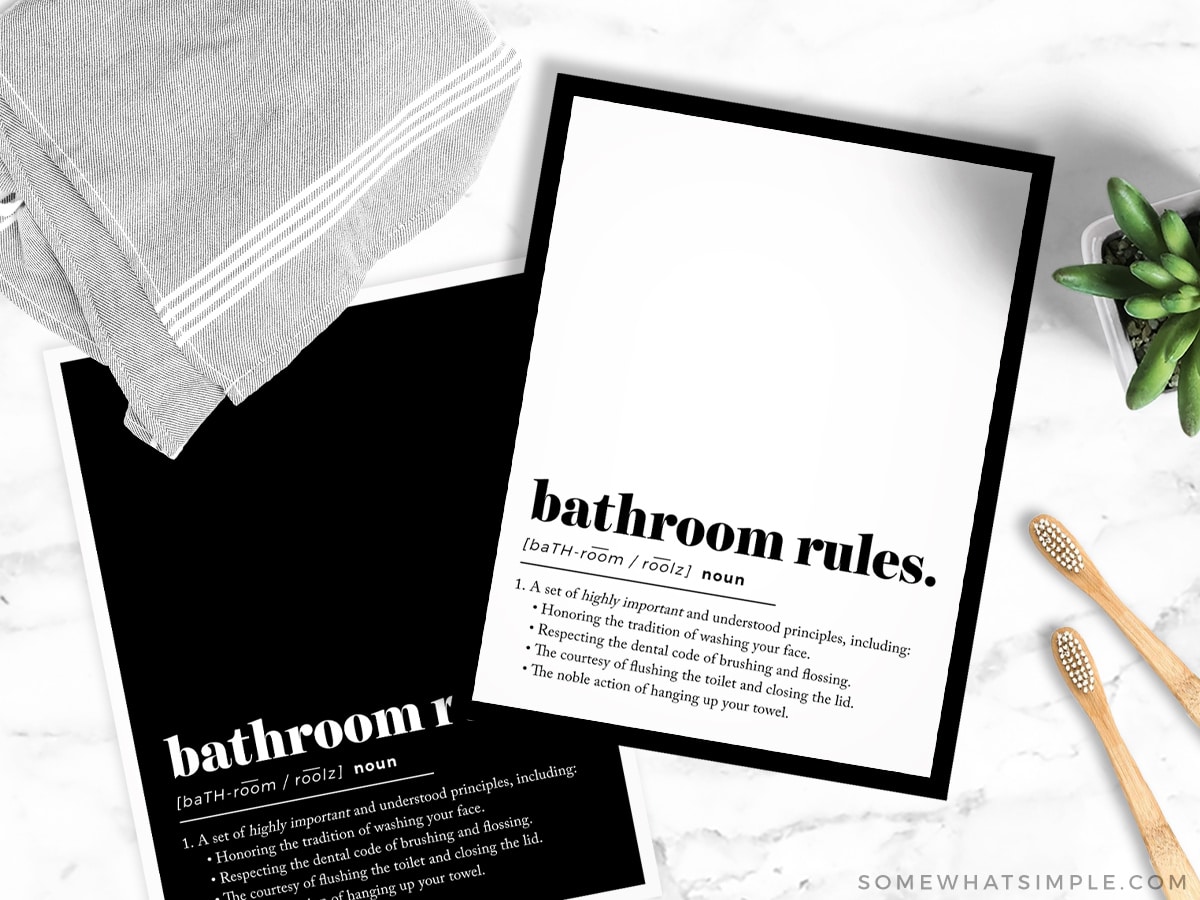 2. Bathroom Rules printed vertically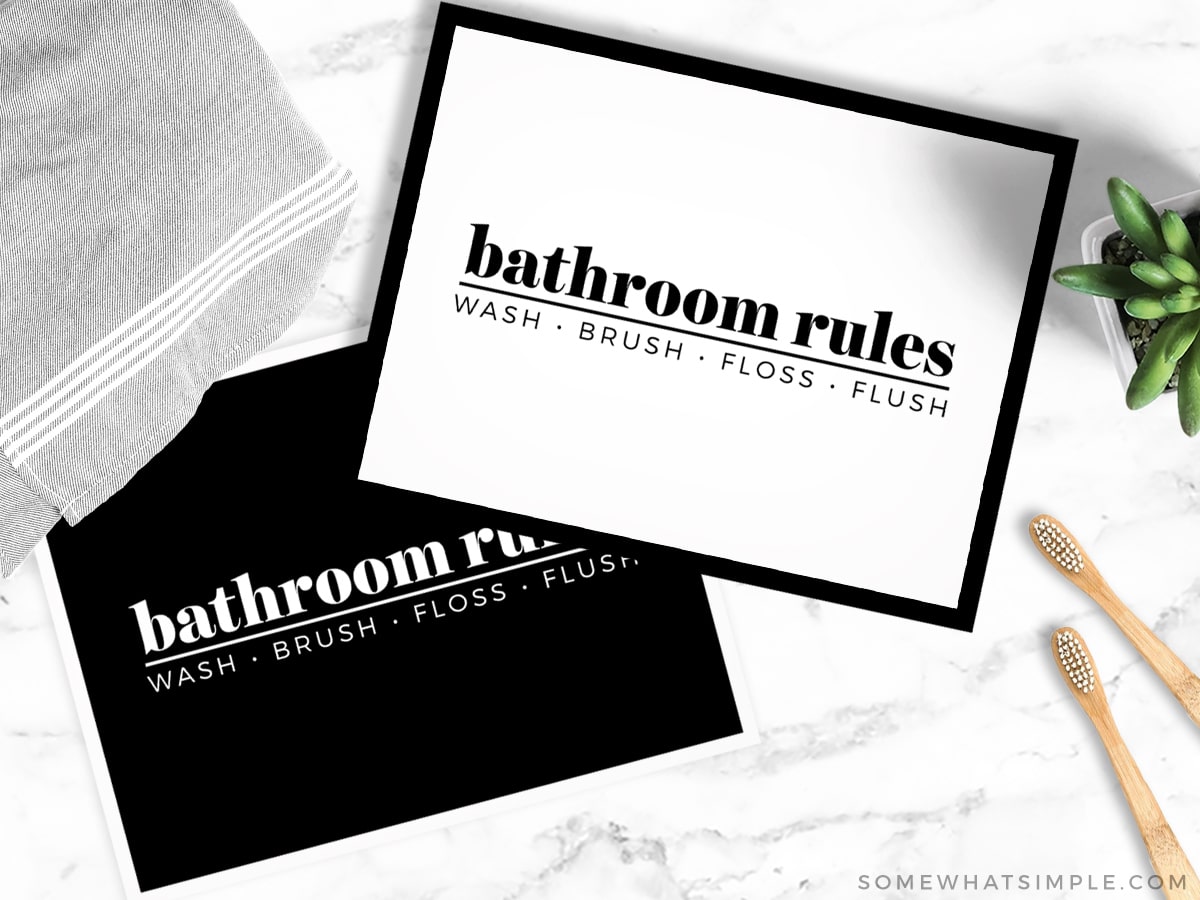 3. Bathroom Rules printed horizontally.
Bathroom Rule Sign
To download, simply enter your name and email address in the form below. As always, these printables are for personal use only and may not be sold or claimed as your own! Thanks for your support!!!
We're going to hang one of these in Ryan's bathroom so he can see them every morning and night… let's hope it works!
For more information about Frost Orthodontics, visit their website. And check out our Free Ortho Consultation Checklist.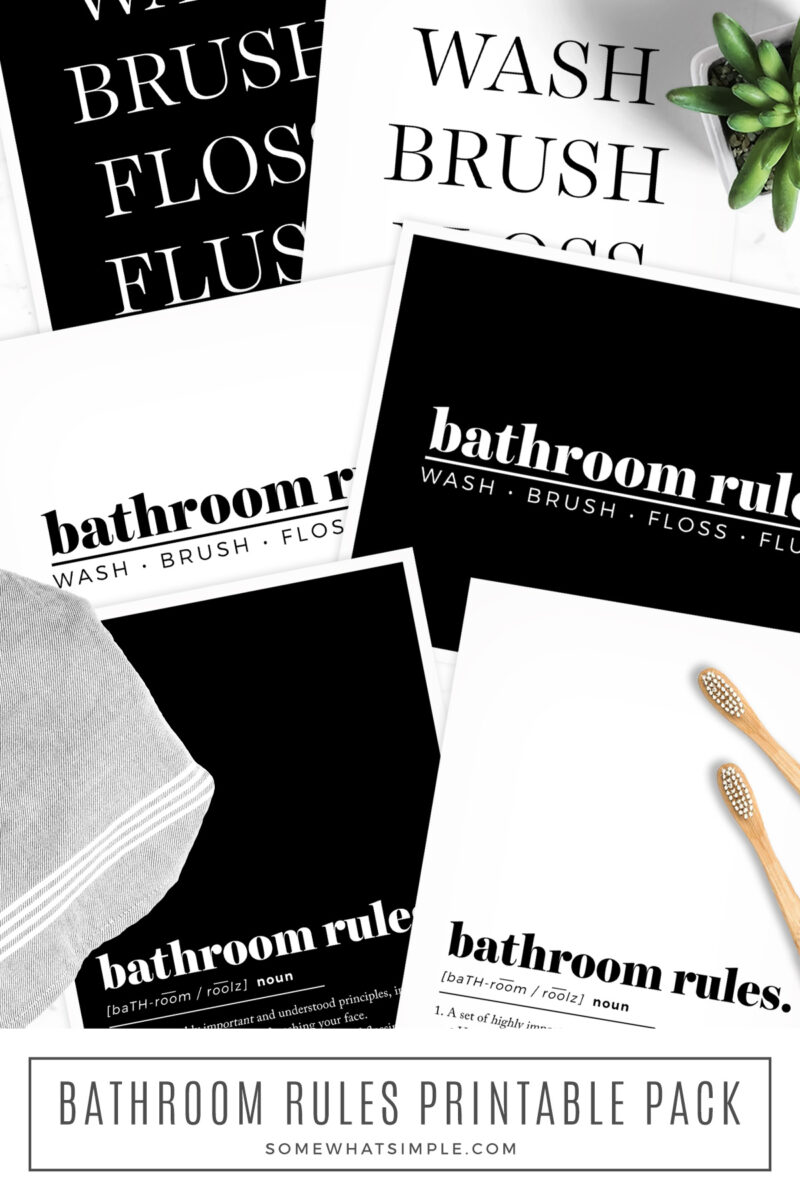 This post is in partnership with Frost Orthodontics. All opinions are 100% our own.