Looking for a way to help church leaders and teachers make the most of their callings? Download our Printable Handout For Leadership Training: Leadership Pies, and help make their calling a little sweeter.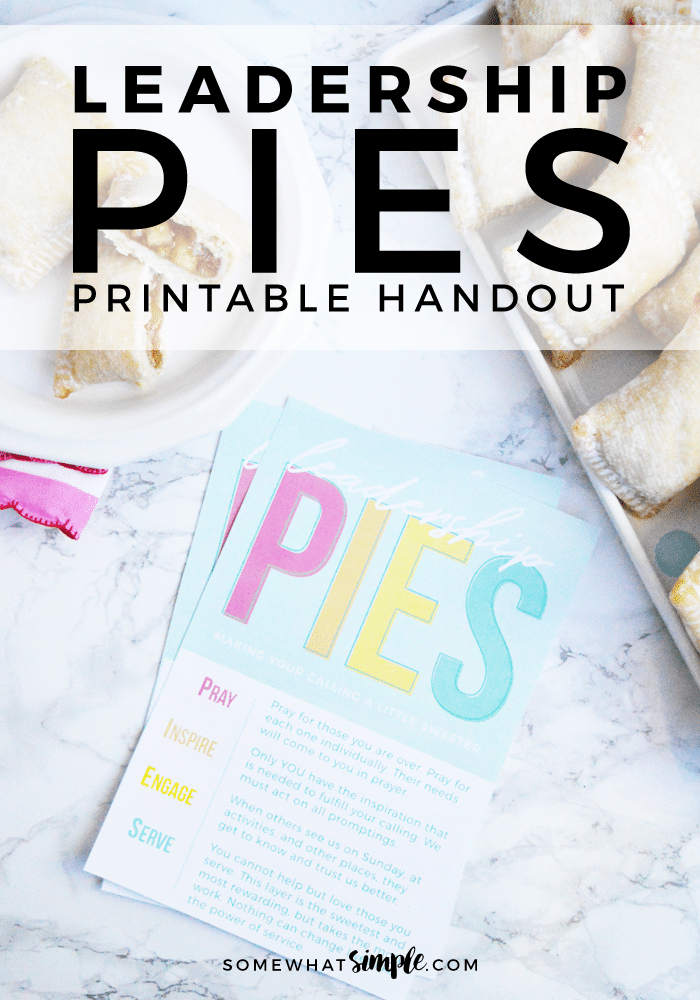 In our church, we have a lot of people who volunteer to teach and lead. But sometimes it can get a little overwhelming! So we've created a darling list that helps visualize the most important things the leaders and teachers should be doing as they try and do the best they can in the capacities they've been asked to serve in.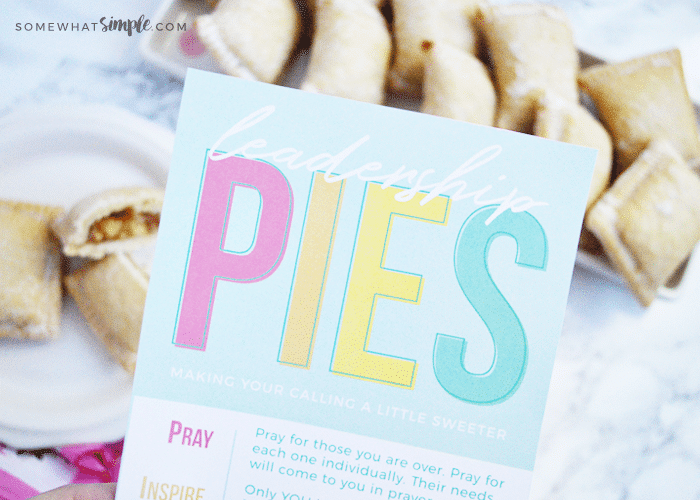 Leadership Training Handout: Leadership Pies
At the beginning of the year, most people hold a training for teachers and leaders of the different auxiliaries. This is a great place to get info, ask questions, and learn. It isn't necessary, but a theme is usually provided. I love themes because they help take the guesswork out of refreshments, invites, handouts, etc. Also, I have slight OCD, so keeping things all match-y match-y is my jam. 😉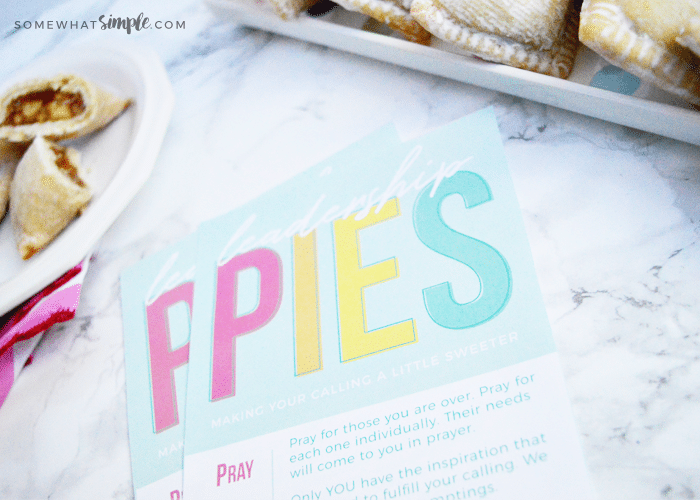 I'm a visual person. I love analogies. I love pie. So this handout is seriously one of my favorite things to ever happen in my life. 😉 And you can go as elaborate or simple as you want with these!
We have an EASY Cherry Hand Pie Recipe you should totally try!
If you make pies, make a bunch and serve them! (Also, call me when you do. I'll bring the ice cream.)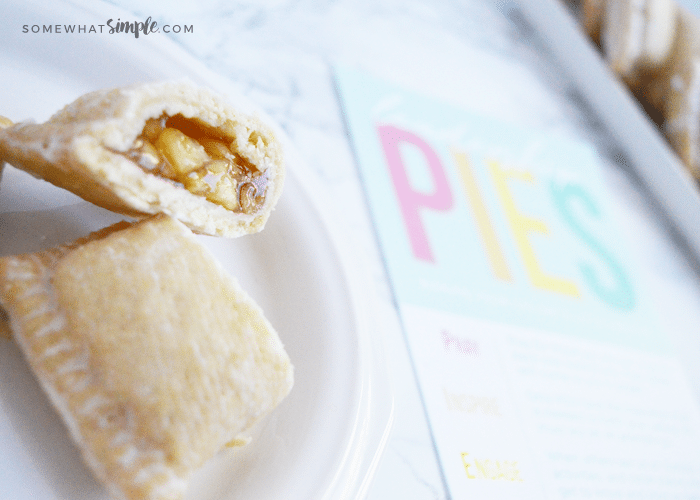 If baking pies isn't your thing, I found these mini pies in the bakery section and they are just about the cutest things I've ever seen in my life. Plus they were delicious, so I was definitely #winning.
Not holding pie night? You can hand these out individually with these individually wrapped pies – they're just as effective, and just as sweet.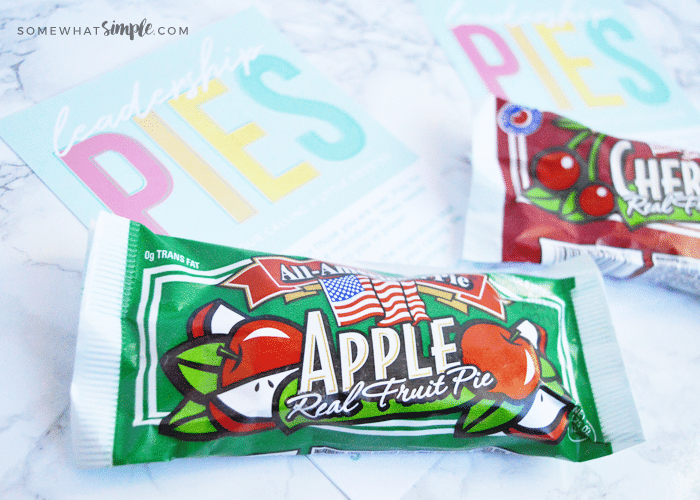 These would also make a great handout for a presidency meeting. In charge of the thought this week? Grab some pies and this printable and your job is DONE.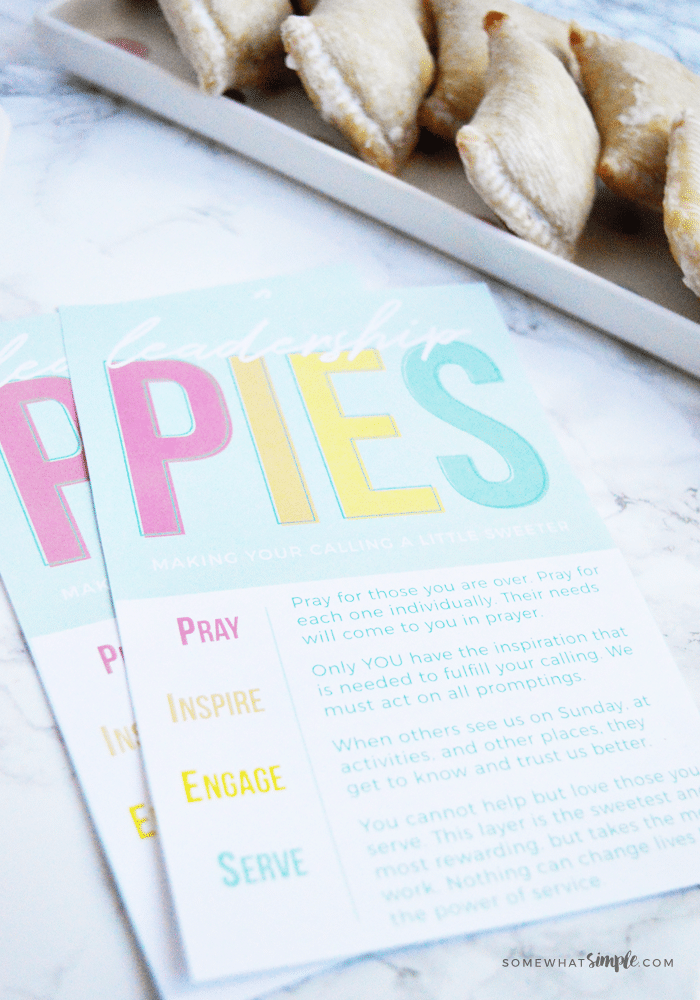 Ready to start making those callings a little sweeter?