Hi again Somewhat Simple readers, I am Becca from A Life Examined and I am so excited to be back here with you!
I don't know about you but I love prowling the internet, looking at all the birthday party concepts. There are so many ideas out there and not enough birthdays to do them all, what's a girl to do?!
That got me to thinking, any day spent with friends can be a day to celebrate, so why not have mini parties in play date form!?
Here are some examples of how to plus up your play dates. First choose a theme, I chose prospector, bugs, and pirates but there are tons of other ideas out there! You can go as simple or elaborate as you want, I decided to do a snack, one activity, and one craft.
……………………………………………………………
Prospector Shindig
Agenda:
Craft: Decorate Your Own Loot Sack
Snack: Trail Mix Bar
Activity : Pan For Gold
Supplies:
Muslin Bags
Markers
Aluminum Pie Tins
Hammer
Nail
Gold Spray Paint
Rocks
Trail Mix Ingredients (What ever you'd like – I chose Pretzels, M&Ms, Checks, Banana Chips, Muddy Buddies, Bunny Snacks)
Directions:
Crafts – I just used plain washable markers to let the kids color on their bag.
Snack – Lay ingredients out in a different bowls and have the kids build their own trail mix.
Activity – Before the play date be sure to poke holes in your pie pan using a hammer and nail. Spray paint your rocks using gold spray paint.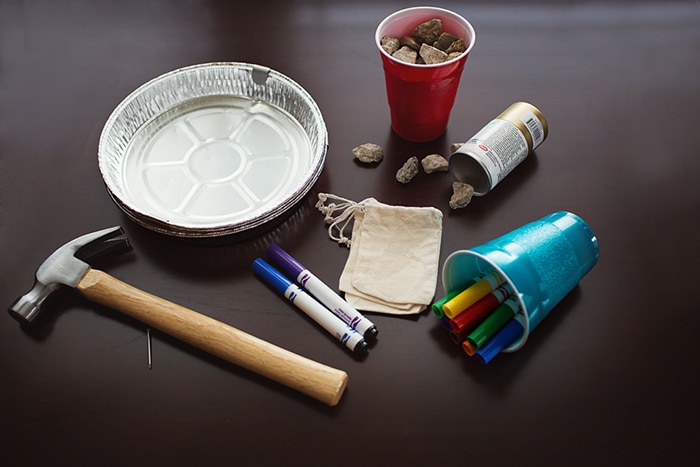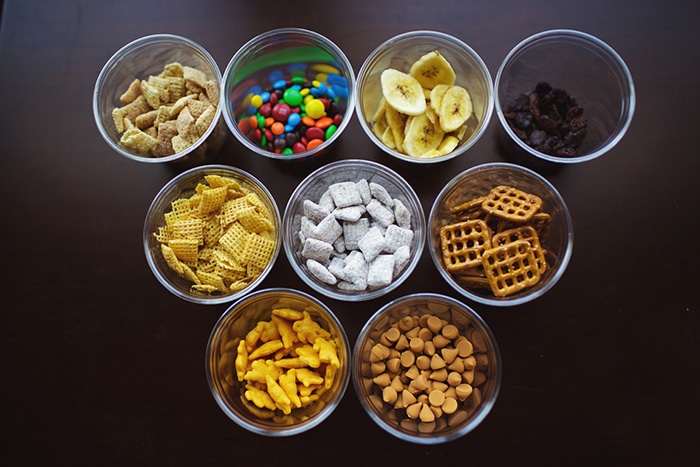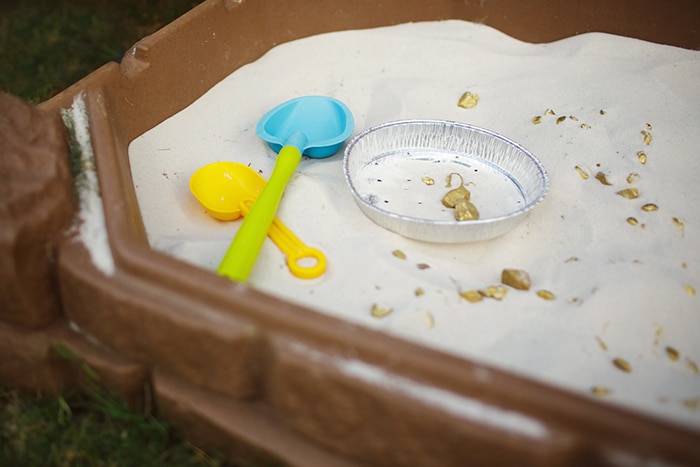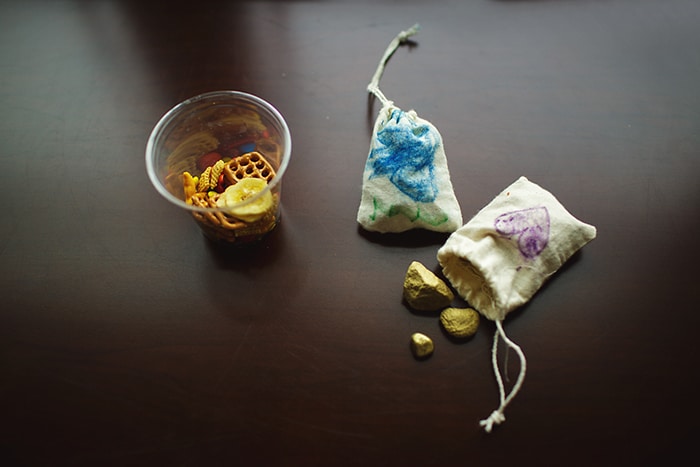 ……………………………………………………………
Bug Bash
Agenda:
Craft: Make Your Own Bug Home
Snack: Dirt Cup
Activity : Bug Dig
Supplies:
Oreos
Chocloate Pudding
Gummy Worms
Plastic Bugs/Snakes/Other Critters (From the Dollar Tree)
Stickers
Jars
Magnifying Glass (From the Dollar Tree)
Twigs
Grass
Directions:
Crafts – Decorate the outside of your bug house using stickers, then fill the inside with grass, leaves, and sticks. Since we are digging for fake bugs I supplied fake leaves and grass! They also get to pick out their own magnifying glass to go with each bug house.
Snack – Grind up the oreos into a food processor and set aside. Place pudding in a cup and cover with the ground cookie. Hide a gummy worm in the pudding snack for extra fun!
Activity – Place dirt in a plastic container and hide the bugs in dirt. Have the kids go to town digging up critters!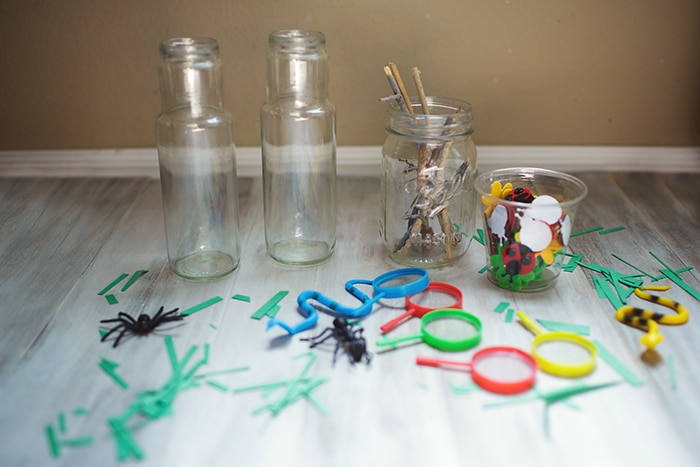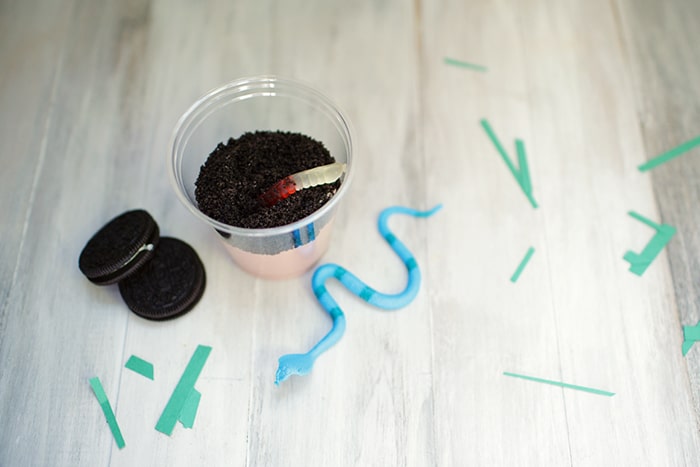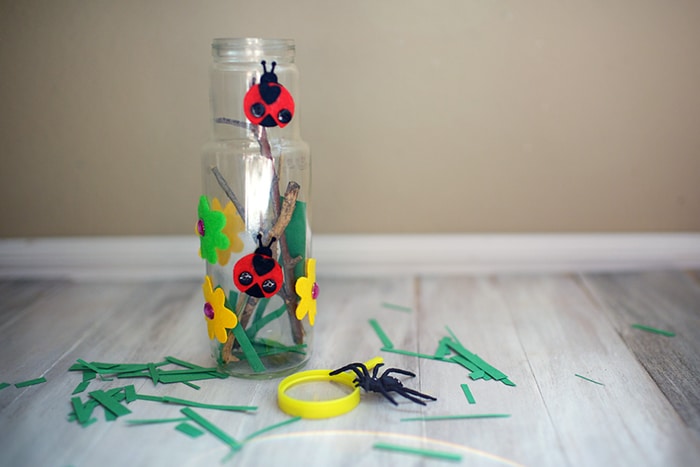 ……………………………………………………………
Pirate Parley
Agenda:
Craft: Paint Your Own Treasure Chest
Snack: X Marks The Spot Snack Cup
Activity : Dig For Buried Treasure
Supplies:
Wooden Treasure Chests
Paint Brush
Paint
Fake Gold Coins And Jewelry
Golden Sandwich Cookies
Pudding
Raisins
Directions:
Craft – Have the kids paint their own wooden treasure chest using washable paints. You can also have them color them with markers. I got my treasure boxes at Micheals for $1 each.
Snack – Grind the cookies up in a food processor. Place pudding in cup and layer ground cookies on top. Make an X with raisins. You can hide a small treat in the pudding for extra fun!
Activity – Hide the coins and jewelry in a sandbox or other plastic container (a small pool or storage box will work). Let the kids go to town finding them!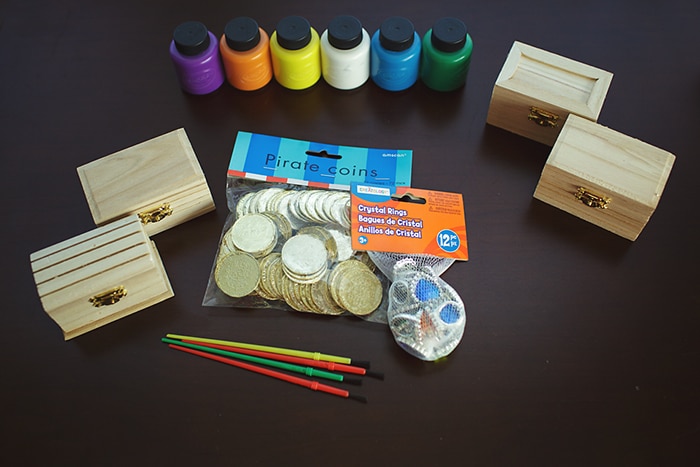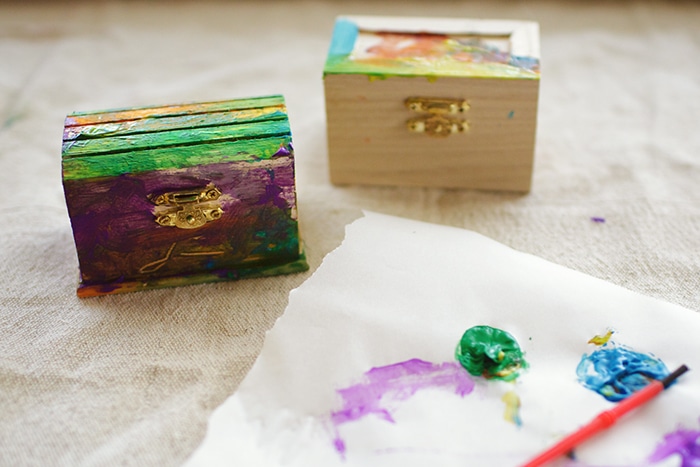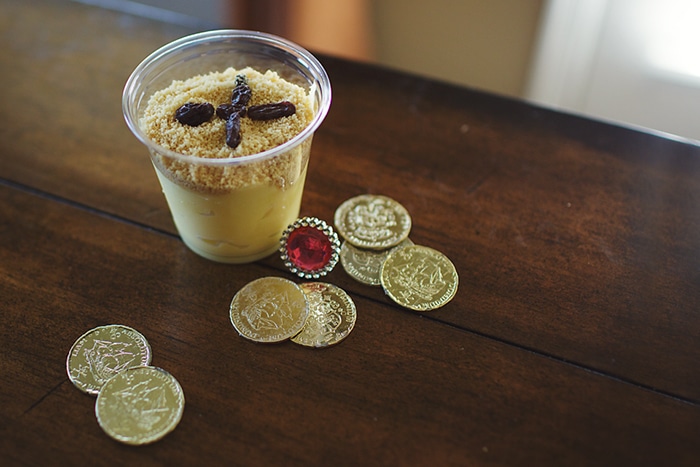 Feel free to pin this image: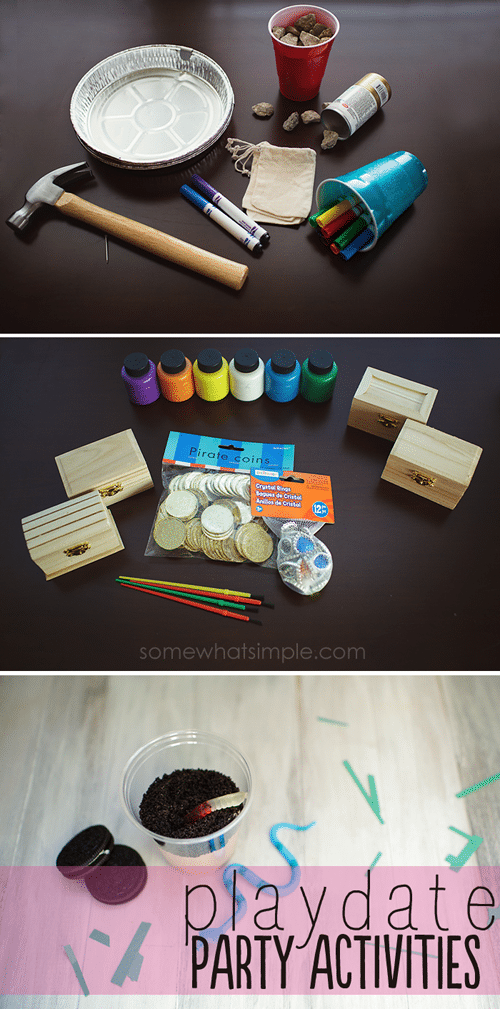 SaveSave