This is a sponsored post on behalf of Better Homes and Gardens products at Walmart.
I have a slight ribbon obsession that was in need of some serious organization. I needed a storage system that provided easy access to all my ribbon and something convenient to grab and transfer to the kitchen table, since that is where most of my crafting takes place. This ribbon organization idea I came up with fits the bill. (And speaking of bills, this system only costs about $15!)
How to Organize Your Ribbon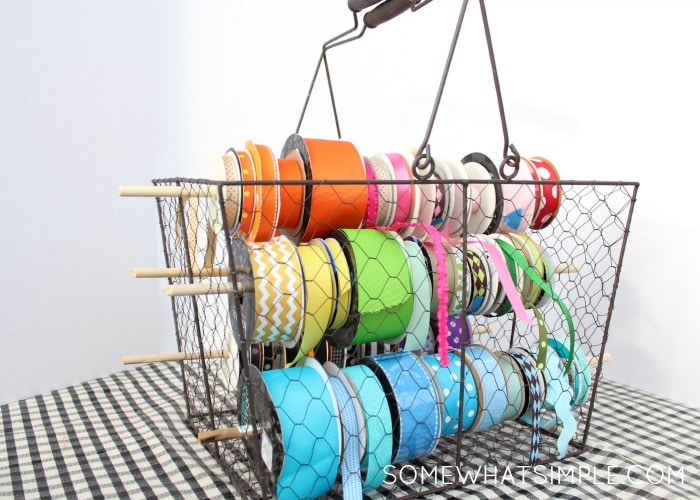 MATERIALS NEEDED:
Wire Chicken Basket
Wood Dowels
DIRECTIONS:
Cut your dowels to fit the length of your basket with 1-2 inches hanging out each side.
Feed your ribbon through the dowels, then place them in the position you'd like in your basket.
…….that's it!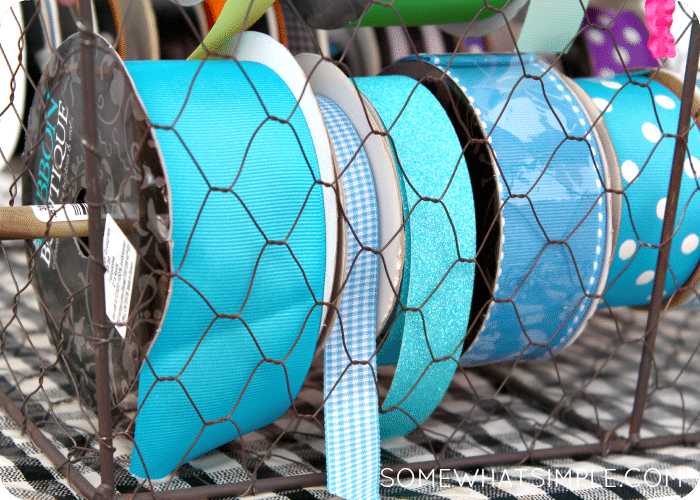 Your ribbon can pull through the chicken wire for easy access.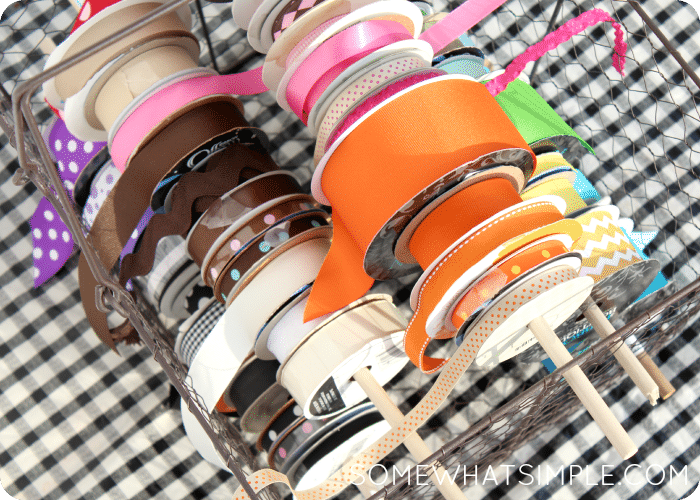 I was able to fit 5 dowels with about a dozen spools on each, obviously dependent on the size of the spools.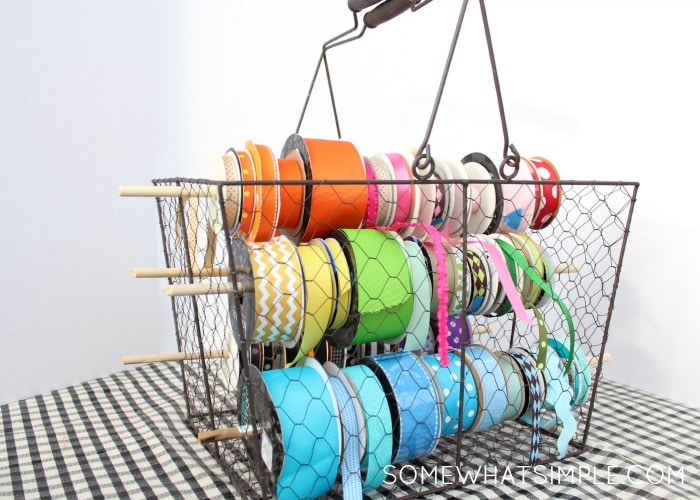 And the handles on the basket make this the perfect solution to transporting my stash of ribbon from one work space to the next.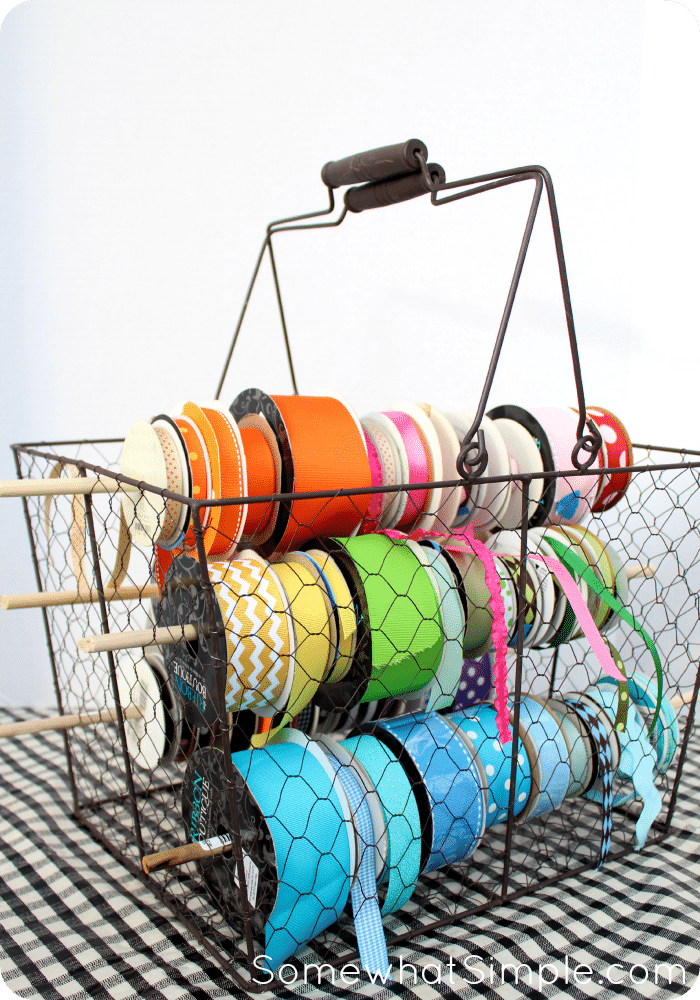 What do you think?!?
. . . . .
Follow Better Homes and Gardens at Walmart to see what's coming out soon!
Facebook // Twitter //Pinterest
This post is in support of BHG at Walmart. Thank you for supporting our sponsors so we can continue to provide creative content on Somewhat Simple.