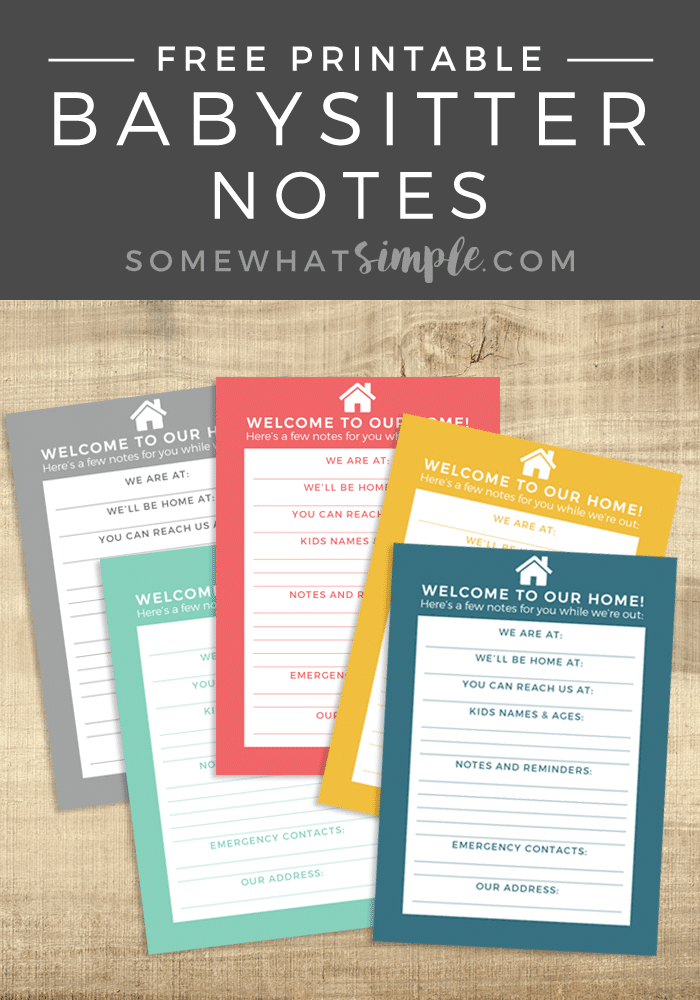 Today we are sharing printable Notes for the Babysitter – download, print and be on your way, sans kiddos!!
Whether you're planning a date night, a brunch with friends, or simply hiring someone to watch your kids while you go grocery shopping – these printable notes for the babysitter are perfect! (And seriously, grocery shopping without a bazillion kids hanging off a cart is a magical thing! Try it!)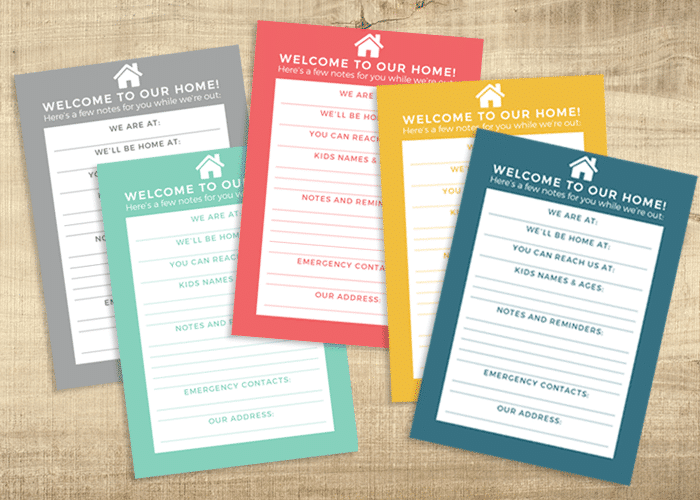 Summer is just around the corner – are you ready for long days with all the kids home, bugging you to entertain them?? I actually love having my kids home all day with me (most days, anyway!) because I love being lazy and not having a strict schedule to follow. (Confession: I don't like other people telling me where I need to be each day. Like teachers and coaches. But I digress.) But with the good things about summer, comes the bad – the fighting, whining, boredom etc, and sometimes we need a break!
If your kids are too young to be left alone, calling a babysitter is a must, and that's where these notes come in handy! Simply download, print and fill out each time you hire a sitter!
Now you totally have a reason to get a babysitter and go out tonight! Have fun!