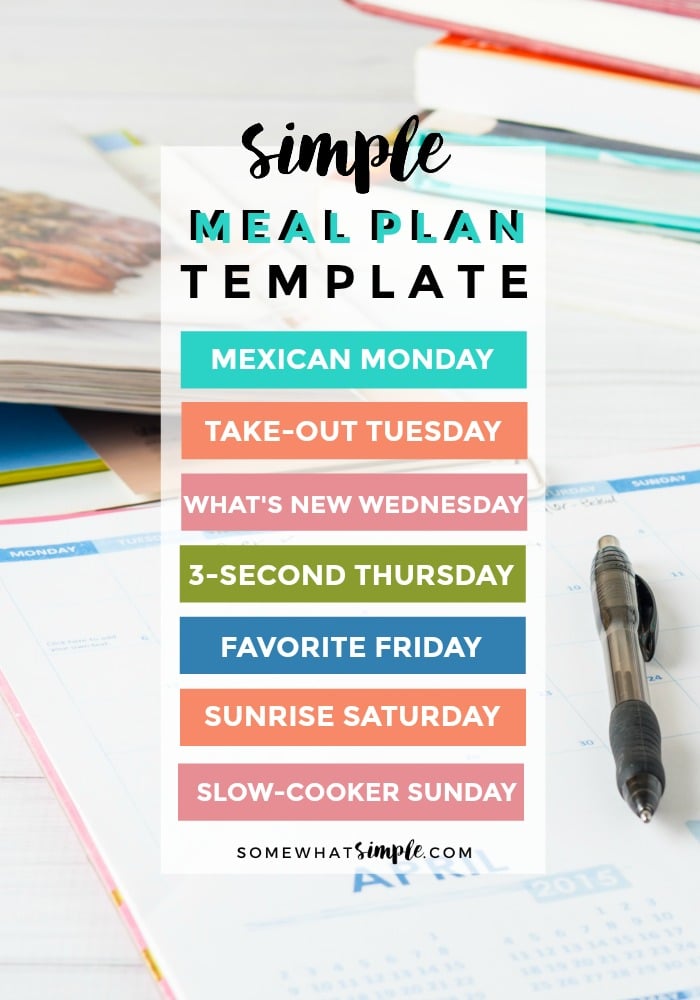 Simplify the entire process of feeding your family with tips and ideas that will show you how to meal plan the easy way!


Planning Family Dinners – The EASY Way!
Raise your hand if you hate planning dinners for your family!
Don't get me wrong – I love having a menu plan, but the act of deciding what to feed my family is tough! I'll sit down with my pen and paper and try to come up with 7 meals for the week, and I always seem to have 3 or 4 meals that were so similar – burritos one night, tacos the next, enchiladas 2 days after that etc. OR, I seem to use a lot of the same ingredients for all my meals – Chicken Parmesan, Chicken Fettuccine, Chicken Sandwiches… chicken, chicken, chicken!!!
BUT WAIT. THERE IS HOPE!
Several years ago I switched it up with a method that has 100% helped me meal plan faster and easier. Want all the details? Then keep reading, my friends.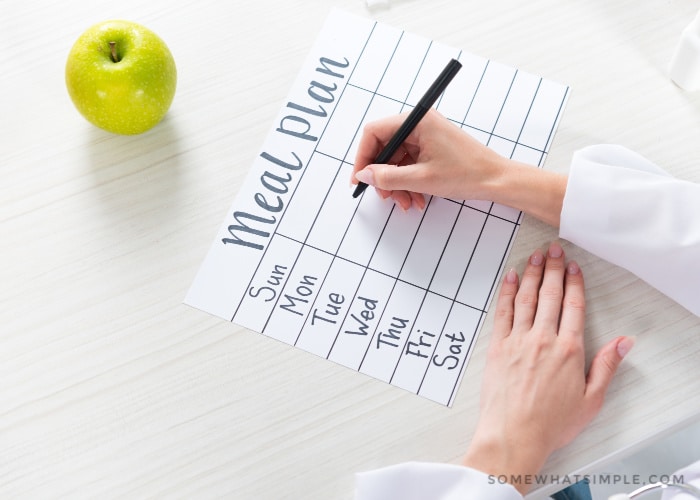 A Simple Meal Plan Template
I came up with the idea to set a theme for each day of the week that describes what type of meal we will have that day. "Mexican Monday", "Italian Thursday" etc. Themed days not only make the planning easier, but it also adds variety to our meals! Here is a little bit about each theme –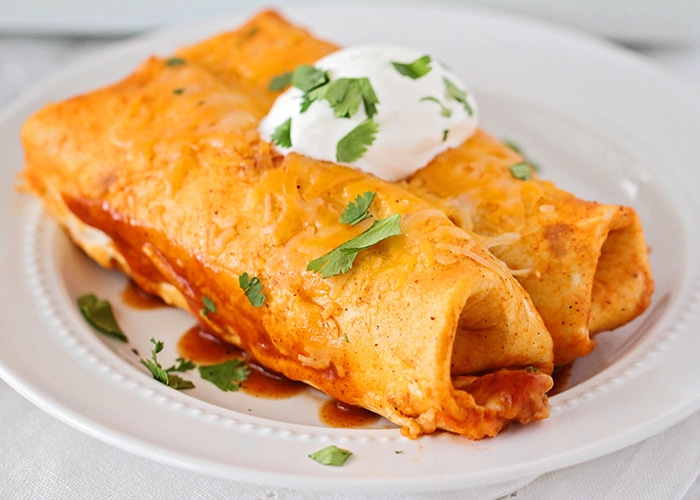 Mexican Monday
My family is a big lover of all Spanish style foods, but reserving these dishes for "Mexican Monday" is a great way to ensure we aren't eating the same thing every night of the week.
— Mexican Monday Favorites – Homemade Chicken Enchiladas || Taco Casserole || BBQ Pork Quesadillas

Take-Out Tuesday
Tuesday night is one of the busiest nights of the week for us, so if I want to pull the "Honey, lets order take out" card, I do it. But we definitely do not eat out every Tuesday – we also make meals that are "Take Out Foods." For example, my family loves pizza, but we make it more than we order it – French Bread Pizza, Bagel Pizzas, etc- but even a frozen Freschetta would do well on Take Out Tuesday. It can also be a night where Rob grills some burgers- not quite fast food Take Out, but much better tasting, healthier, and still I don't have to cook!
— Take-Out Tuesday Favorites – Baked Chicken Wings || Thai Lettuce Wraps || Bacon Cheeseburger Pizza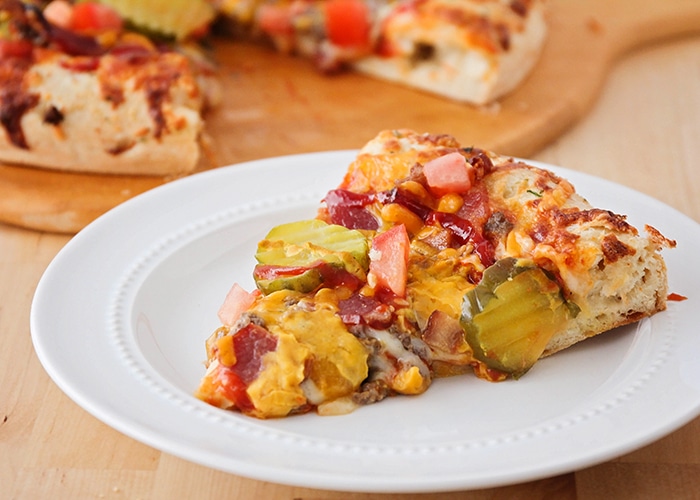 What's New Wednesday
I love trying new recipes and I try to make at least one every week. Wednesdays are the days I have set aside in my meal plan template where I will experiment with some of the recipes I have wanted to try!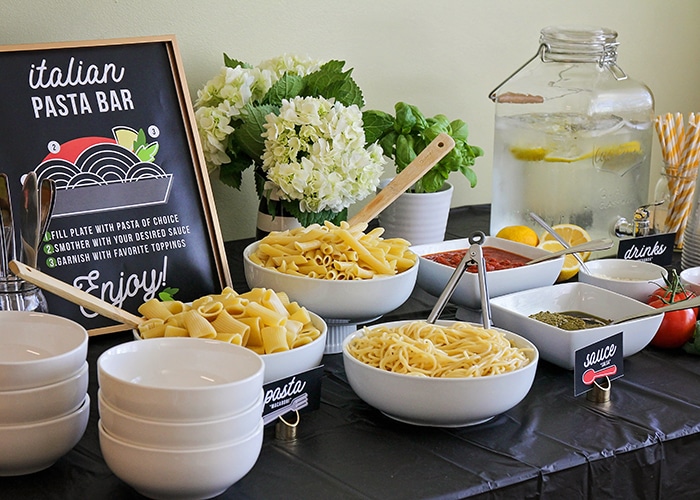 Italian Thursday
In addition to having a love affair with Mexican foods, my family also loves Italian-style dishes, so I throw in a favorite pasta recipe to our menu each Thursday.
— Italian Thursday Favorites – Make Your Own Pasta Bar || Chicken Bacon Ranch Pasta || Lemon Chicken Primavera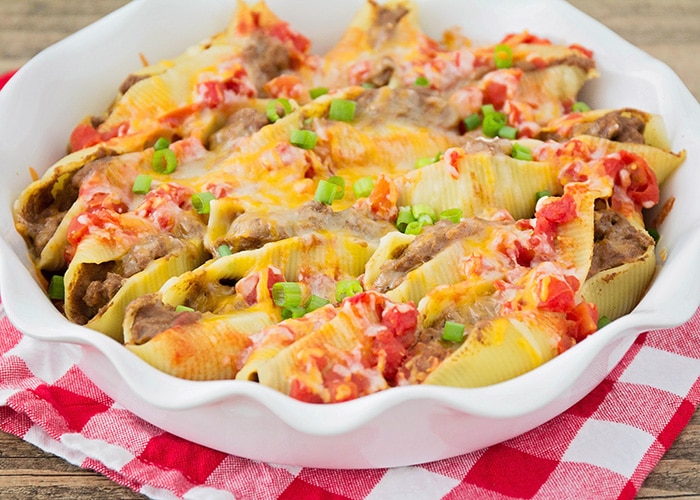 Favorite Friday
Every family has their favorites, so why not treat each other to a good meal at the end of a long week!? In our meal plan template, we have designated Friday for these popular recipes.
— Friday Favorites – Taco-Stuffed Pasta Shells || BBQ Ribs || || Tatertot Casserole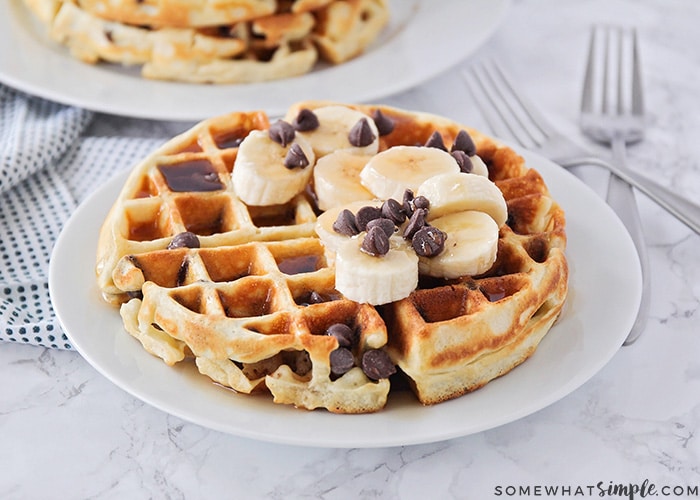 Sunrise Saturday
I love waffles, pancakes or French toast for breakfast, so we've reserved Saturday for eating what you would typically consider "Breakfast Foods" at dinner time. These meals are easy to make and they are easy to save for a different date, so if we get busy and decide to go out for dinner, no stress!
— Sunrise Saturday Favorites – Homemade Chocolate Waffles || Cinnamon Roll Pancakes || Monte Cristo Sandwiches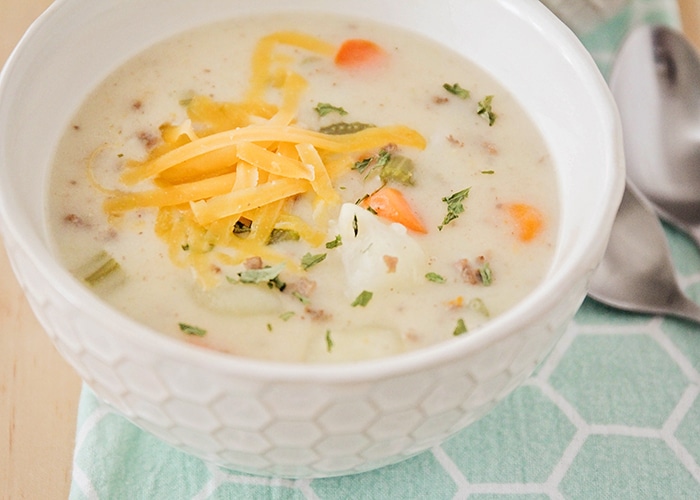 Slow-Cooker Sunday
There's nothing better than coming home from church on Sunday with dinner ready and waiting for you! Because of this, I try to use my crockpot every Sunday!
— Slow Cooker Sunday Favorites – Cheeseburger Soup || Chicken Tacos || Taco Soup
. . . . .
You obviously don't have to use alliteration to plan your days – this was just so I could remember everything easier! Big Dinner Sunday, Leftover Monday, Casserole Tuesday and Pizza Wednesday work well too! You know your routine and which nights are craziest for you, so set your meal plan template around them!
You will be amazed at how easy your meal planning will become if you can plan out your days. It will add variety to your meals and save you time during your meal planning. Give this meal plan template a try, I dare ya!