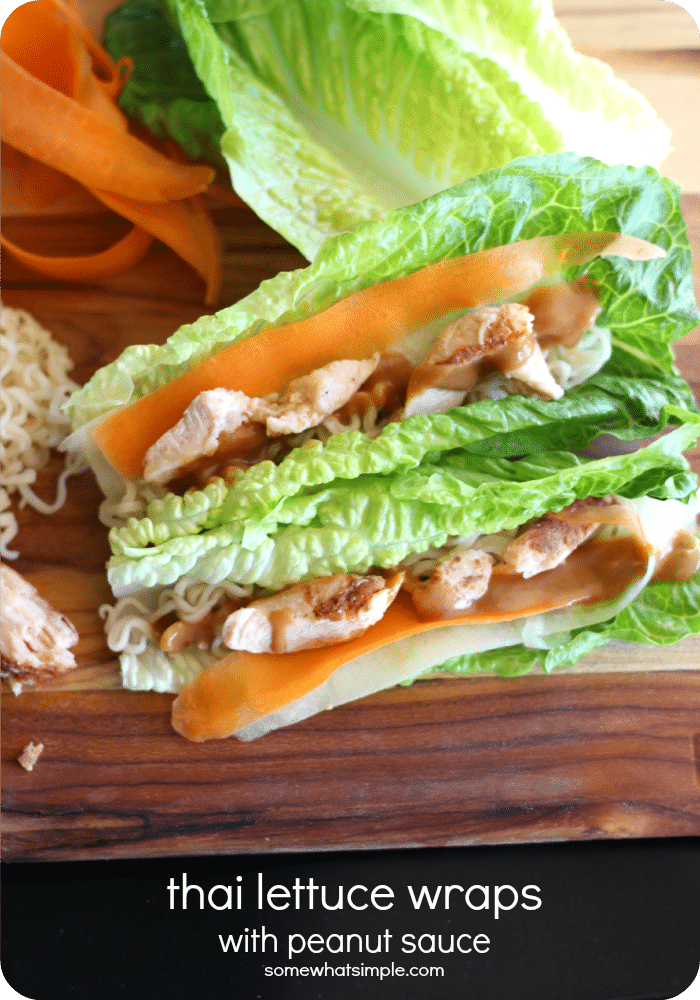 This recipe for Thai Lettuce Wraps is one of my favorite meals to make all year, but especially during the summer. It is inspired by one of my favorite menu items from Claim Jumper- it tastes AMAZING and it is easy to throw together. If you want a meal that doesn't require the use of the oven to heat up the entire house, this recipe is for you! My entire family LOVES it- even my picky eaters. Try it and let me know how you like it!
Ingredients:
1 Head of Romaine lettuce, washed and separated
3 Cups of Chicken, cooked and cut into bite-sized portions. I use this chicken HERE.
1 Pkg. of Ramen noodles, cooked and cooled. I use 1 pkg of Top Ramen without the seasoning packet.
1 Carrot & 1 Cucumber, thinly sliced with a vegetable/julienne peeler
1 Cup (more or less) of Peanut Sauce, found at the grocery store in the Asian Food aisle, or HERE on Amazon.
* I can't handle spicy foods, and neither can my kids, but the peanut sauce does have a little kick. We all eat it just fine, but if you think this peanut sauce is too spicy, try this recipe with your favorite Oriental or Asian Salad Dressing.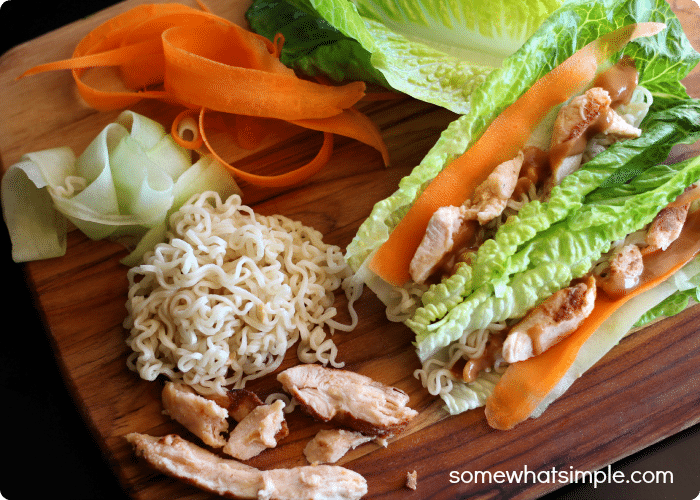 Directions:
Build your lettuce wraps by layering the chicken, noodles, carrots and cucumbers in the fold of a piece of lettuce.
Drizzle with peanut sauce & enjoy!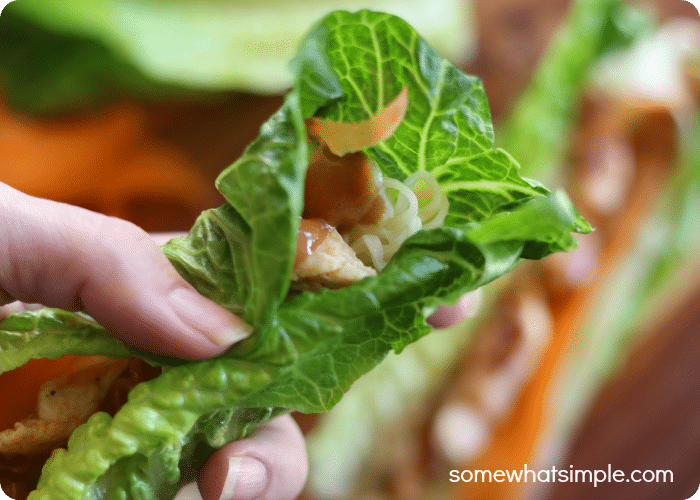 This really is a perfect summer meal! Easy to prepare, cool and full of flavor!