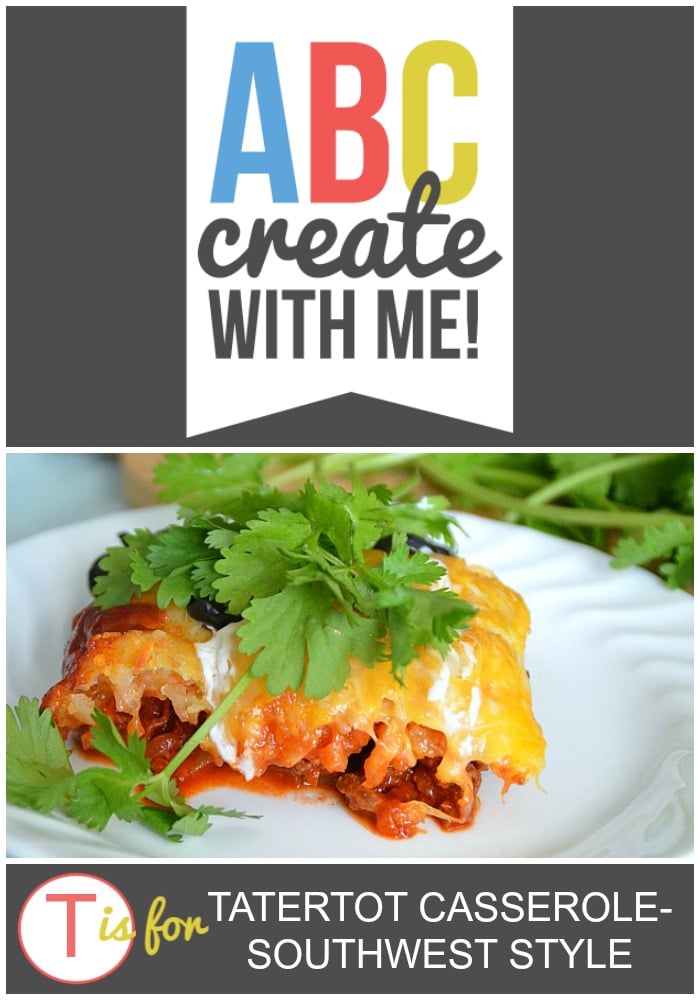 Hi Somewhat Simple readers! I'm Jen from Tatertots & Jello. I am so excited to be here. I am sharing a family favorite at my house. It's a Southwestern Tatertots Casserole. My kids love it. Here's the super easy recipe: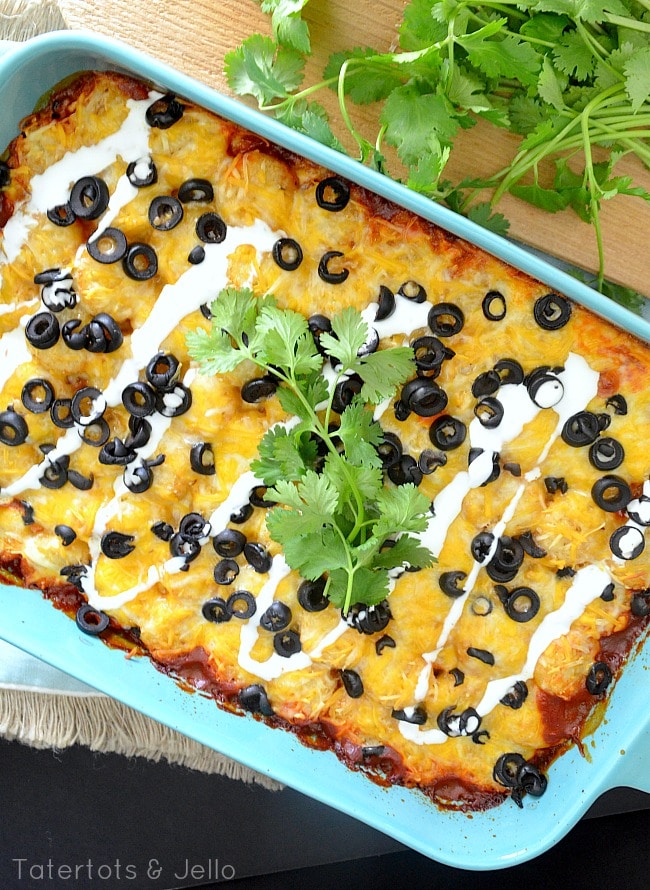 Southwestern Tatertots Casserole:
Total time: 30 minutes
Serves: 8
Ingredients:
1 pound ground beef

1 medium yellow onion, finely chopped (about 2 cups)

1 can green chilis

3 cloves garlic, minced

1 tablespoon olive oil

½ pack taco seasoning

3 cups tatertots (enough to cover dish)*

1 can enchilada sauce

1 cup Mexican blend cheese (or mozzarella)

½ cup sliced black olives

Cilantro

Mexican Crema (optional)
*Have you tried the Tatertots rounds?? They are a flatter version of tatertots and I used them in this recipe.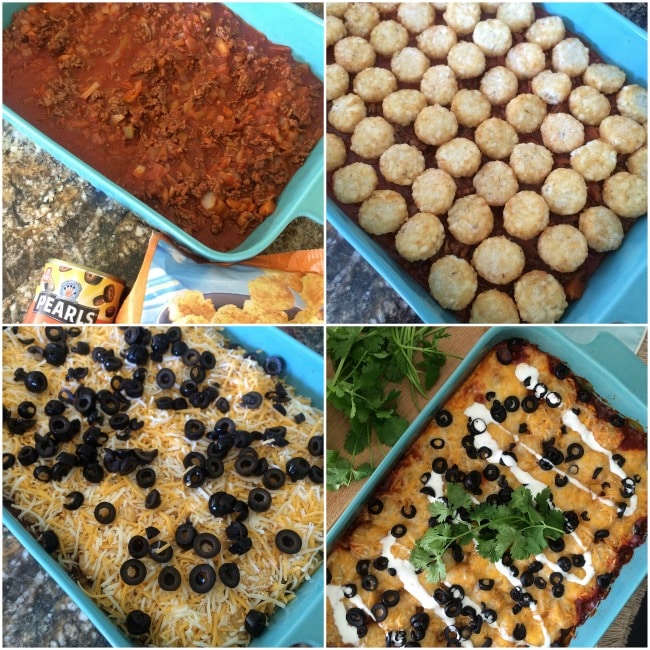 Directions:
Preheat the oven to 350 degrees F.

Add the oil to a pan and heat on medium. Add diced onions and garlic – cook until tender. Remove to a bowl and set aside. Add beef to skillet and cook until completely browned, add taco seasoning and cook for another 4 minutes. Add onions and garlic back to beef and stir to combine. Pour the can of enchilada sauce into the beef and continue cooking for 5 minutes.

Transfer the enchilada mixture from the skillet into a 9-by-13-inch baking dish. Place tatertots on top. sprinkle the cheese and top with black olives. Bake uncovered for 15-20 minutes or until the cheese is bubbly and tatertots are golden brown. Add cilantro to the top. Enjoy!!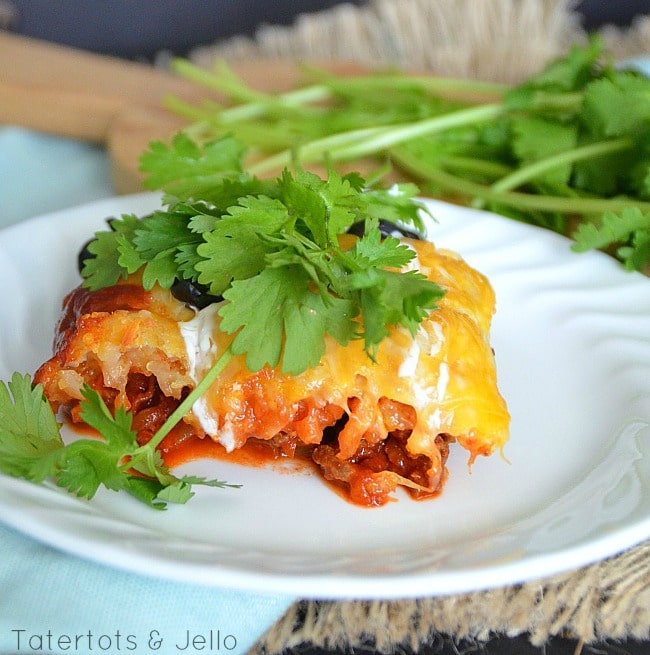 Here are a few of my recent favorite projects: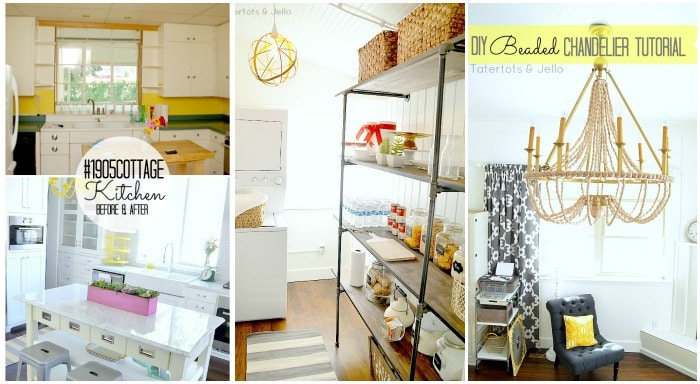 I've been remodeling a 1905 home and recently finished the kitchen //Super Easy Industrial Shelves //Make a DIY Wood Bead Chandelier
Thanks for letting me stop by!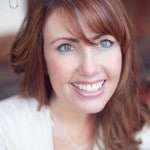 ABOUT THE AUTHOR: Jen Hadfield is a creative mom of 4 and the author of the popular site Tatertots and Jello. Follow Jen on Social Media: Facebook // Twitter // Pinterest // Instagram