A Preschool Graduation Party is a great way to celebrate the accomplishments of your soon-to-be-kindergartner!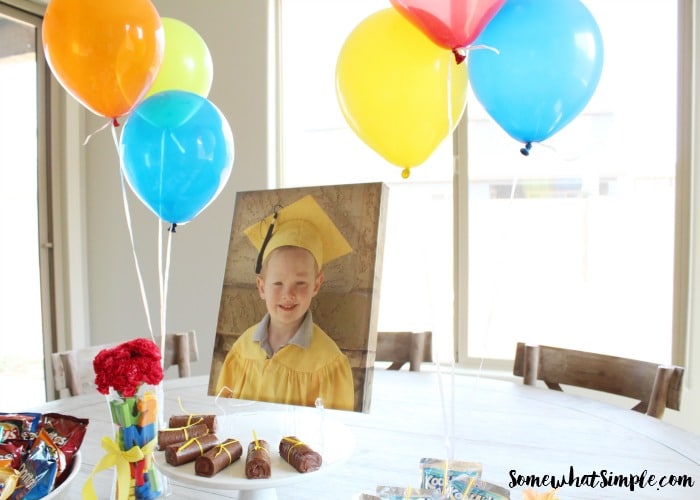 My son Mason just graduated preschool and in just a couple months he'll be riding the bus to Kindergarten! (Insert happy dance and sad face all at the same time!) To help celebrate this fun time in his life, we threw a small Preschool Graduation Party at our home to make Mason feel extra special on his big day!
I am a big believer that you don't have to spend a ton of money or go overboard to have a fun celebration. This graduation party wan't hard to plan by any means – in fact, it was basically just a fancy way to serve the kids their lunch one afternoon! But the kids all loved it and those little details had Mason smiling the entire time! Here are all the details:
Preschool Graduation Party
DECORATIONS –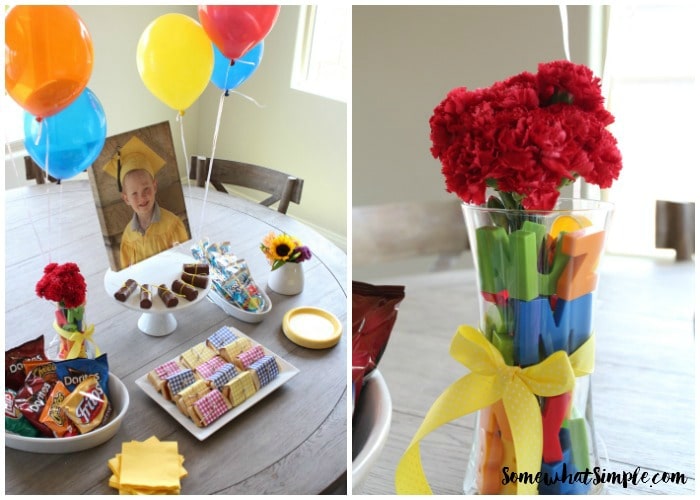 I set up a cute display on our dining table with all the food and some colorful decorations – balloons, flowers, paper goods etc. I loved how that vase of flowers turned out – just stick some magnetic ABC's inside the vase, tie a ribbon around it and you're good to go!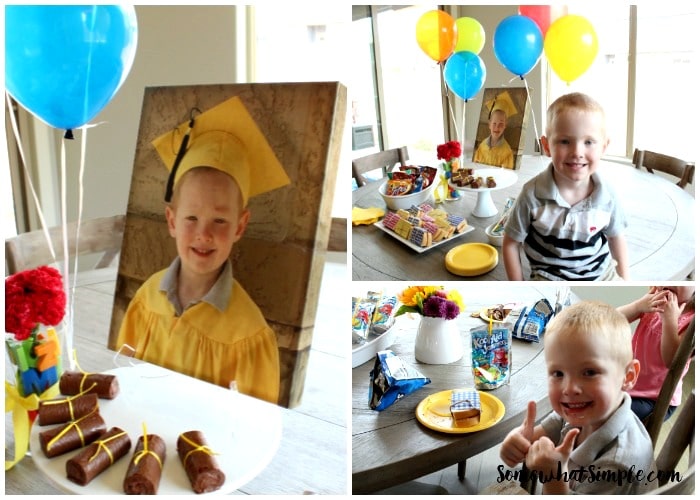 Right in the very center of all the treats, I had an easel with a darling 11 x 14 canvas of Mason in his graduation cap and gown.
FOOD –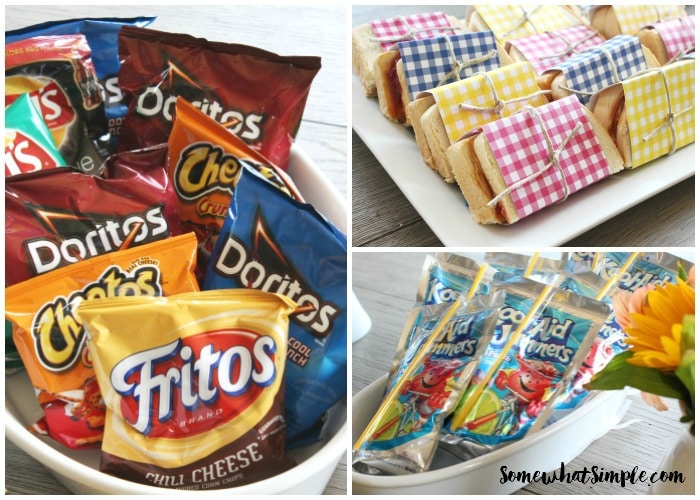 This party was a fun way to set up the kid's lunch, and we kept the food really simple. Juice boxes, bags of chips, and peanut butter and jelly sandwiches that I wrapped in scrapbook paper and bakers twine. With this food, the little details make all the difference!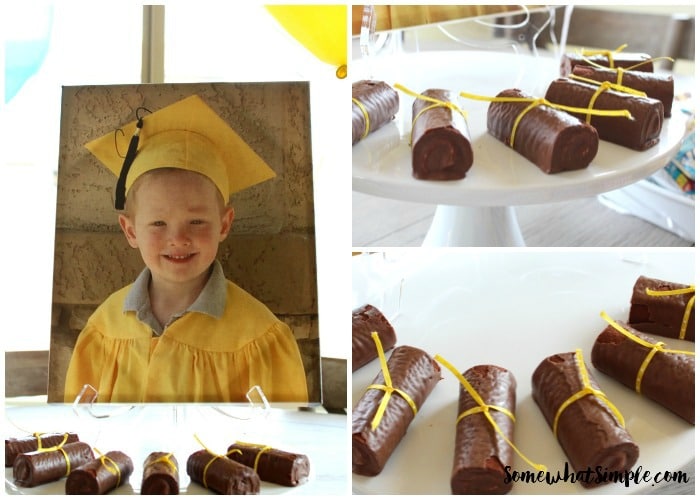 The most "festive" snack food I put together were these "diplomas" – just a Swiss Cake Roll tied with ribbon.
ACTIVITIES –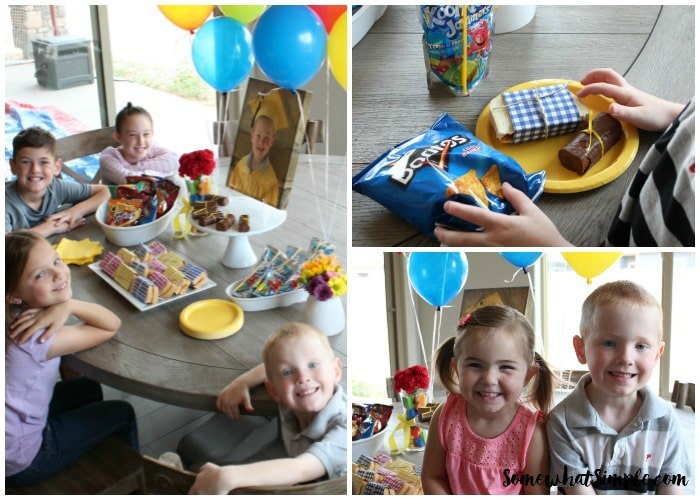 Graduation is our official start of summer, so we ate our lunch and then played some outdoor summer activities. We played with bubbles, sidewalk chalk and of course did some swimming too!
Our simple party was the perfect way to show our little preschool graduate how proud we are of him!