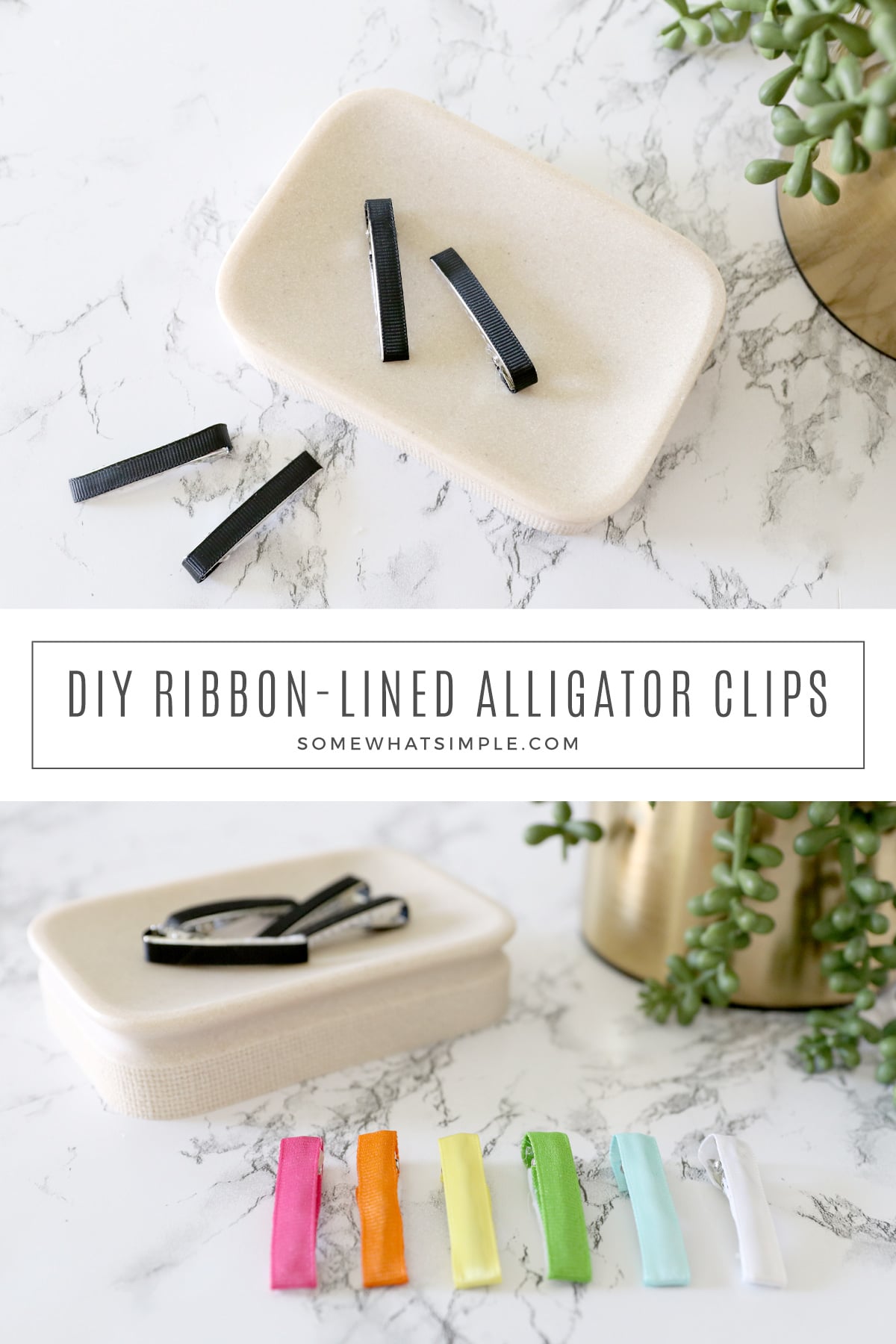 Are you making your own hair bows? Here's how to make a ribbon-lined alligator hair clip that won't slip out of your daughter's fine hair!
Here are a few more bow tutorials you might find helpful – 10 Hair Bow Tutorials, Simple Ribbon Hair Bow, and How to Organize Hair Accessories.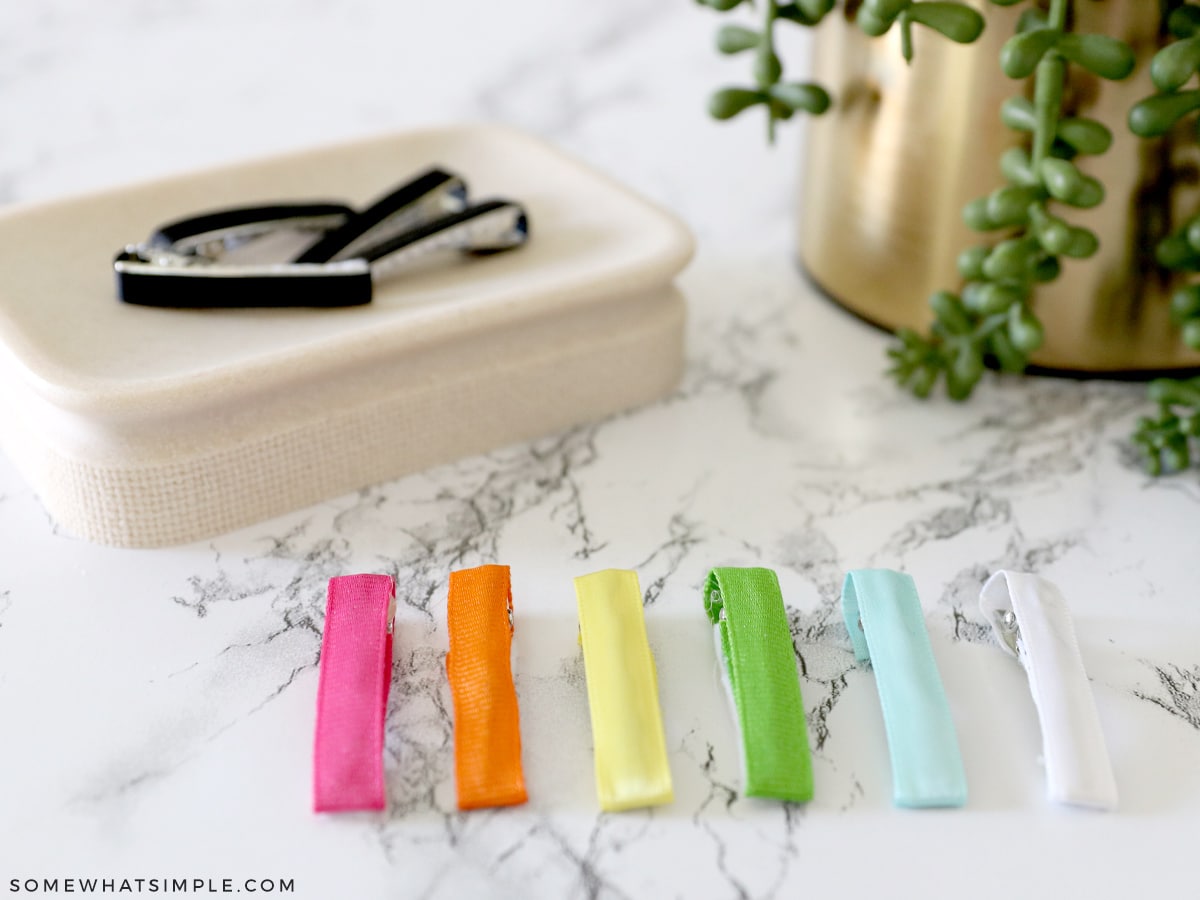 I've shown you guys in the past some of my favorite hairbow tutorials, but by request, here is a tutorial for how to make Ribbon-Lined Alligator Clips. It's super simple to do, and it makes it easier for the clip to grip your daughter's hair so it doesn't slide out. Here is how to make it –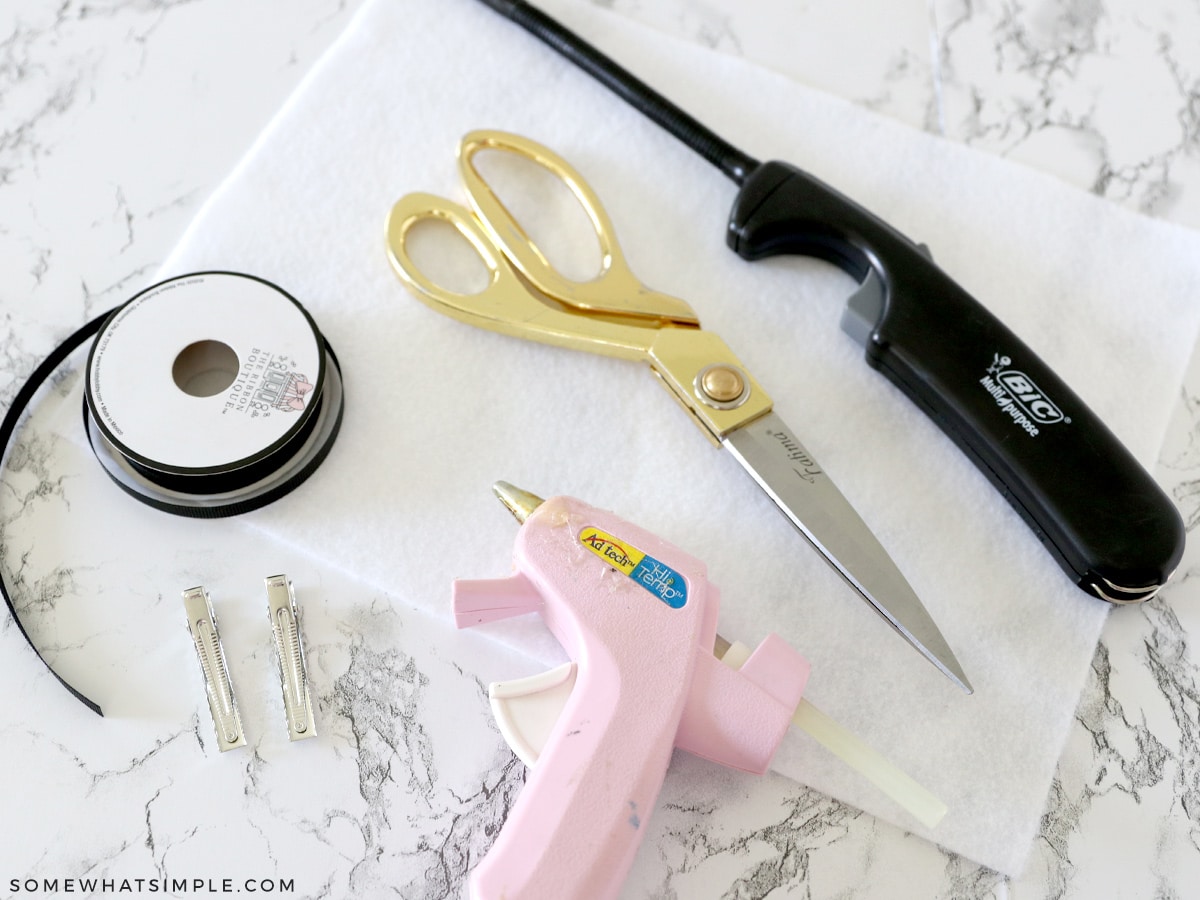 No-Slip Ribbon-Lined Alligator Hair Clips
SUPPLIES –
Alligator clips – I get mine at Sally's Beauty Supply, but you can also find them at Hobby Lobby, or on Amazon.
4 inches of ribbon, 3/8″ thick, or about the thickness of your clip.
Hot glue gun
Scissors
Match or lighter
Felt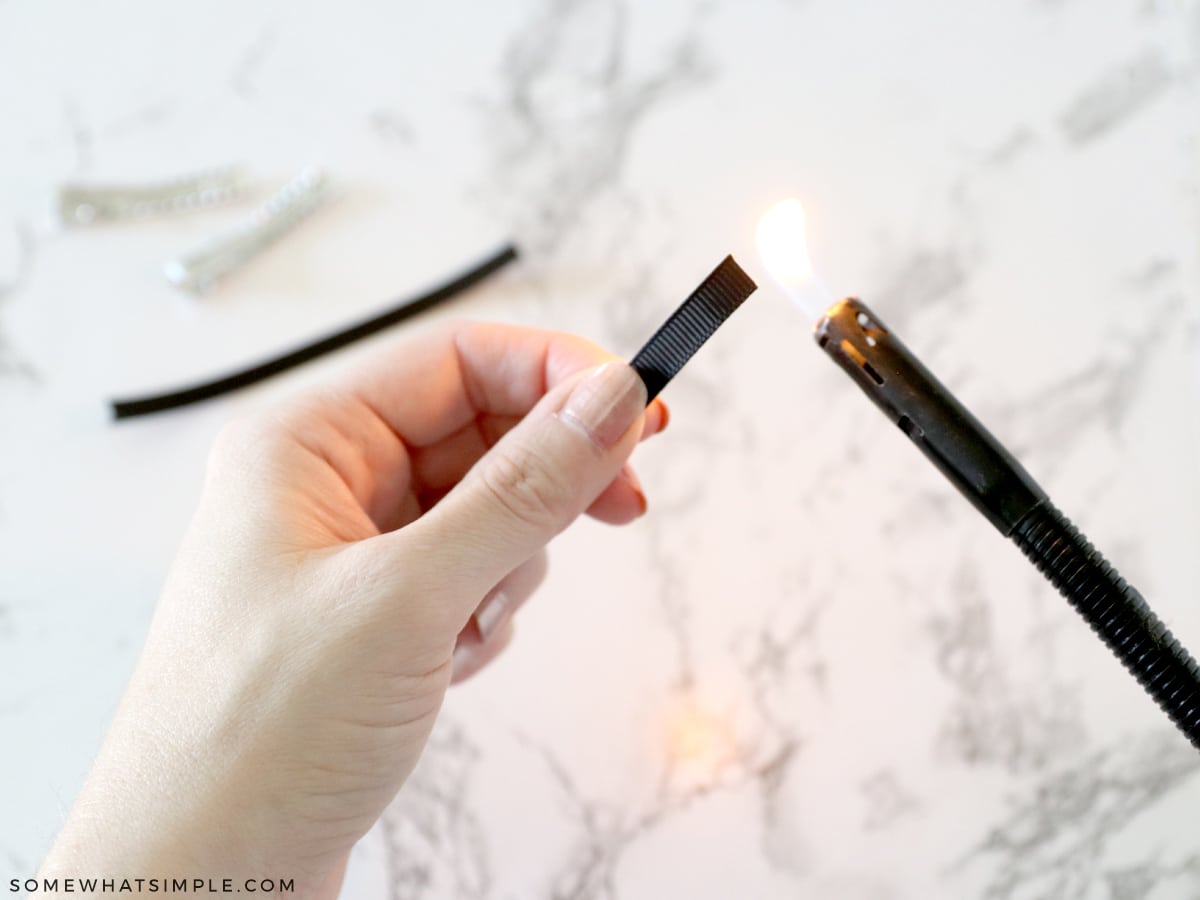 How To Make Them
Step 1 – Burn the edges of your ribbon. This will prevent it from fraying.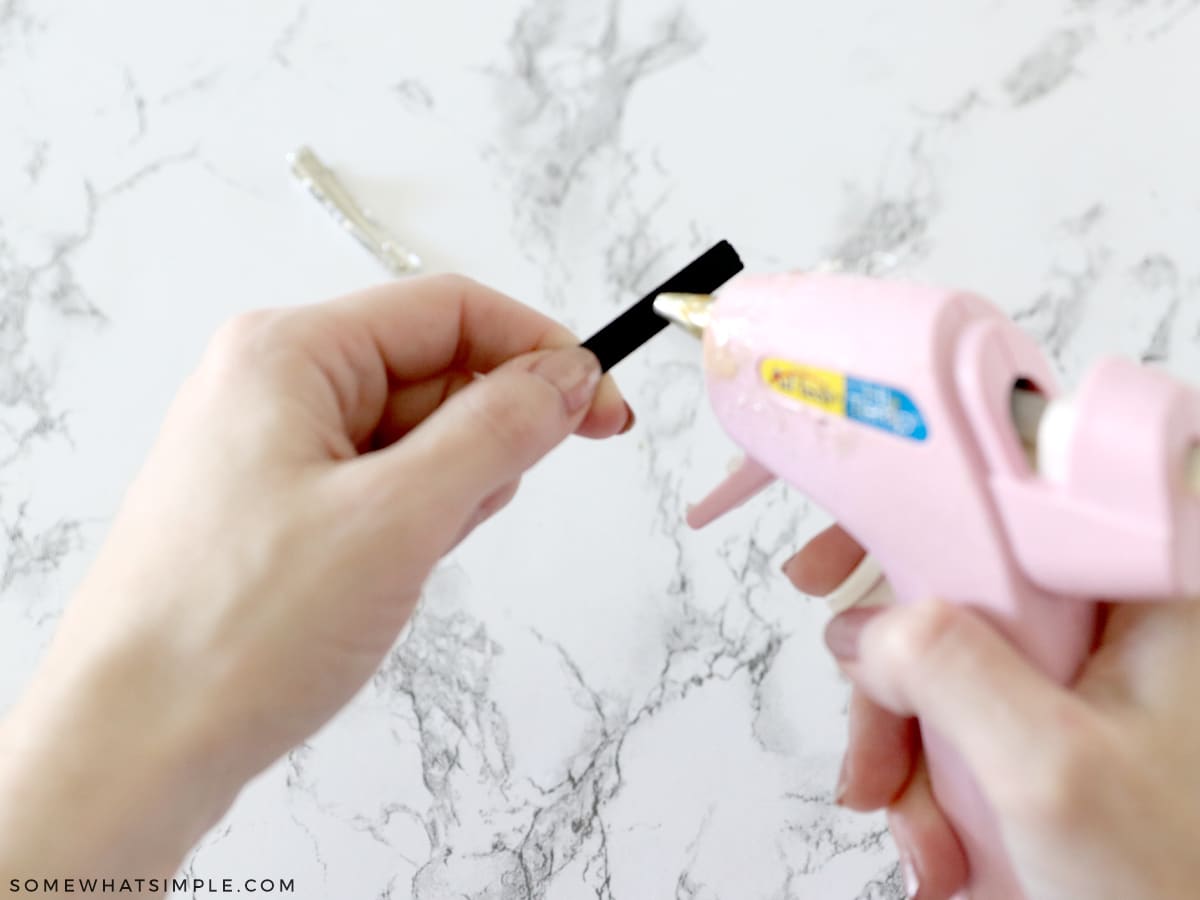 Step 2 – Add some hot glue to a piece of ribbon. Next, carefully stick your ribbon inside the alligator clip – sliding the glued ribbon to the back of the clip.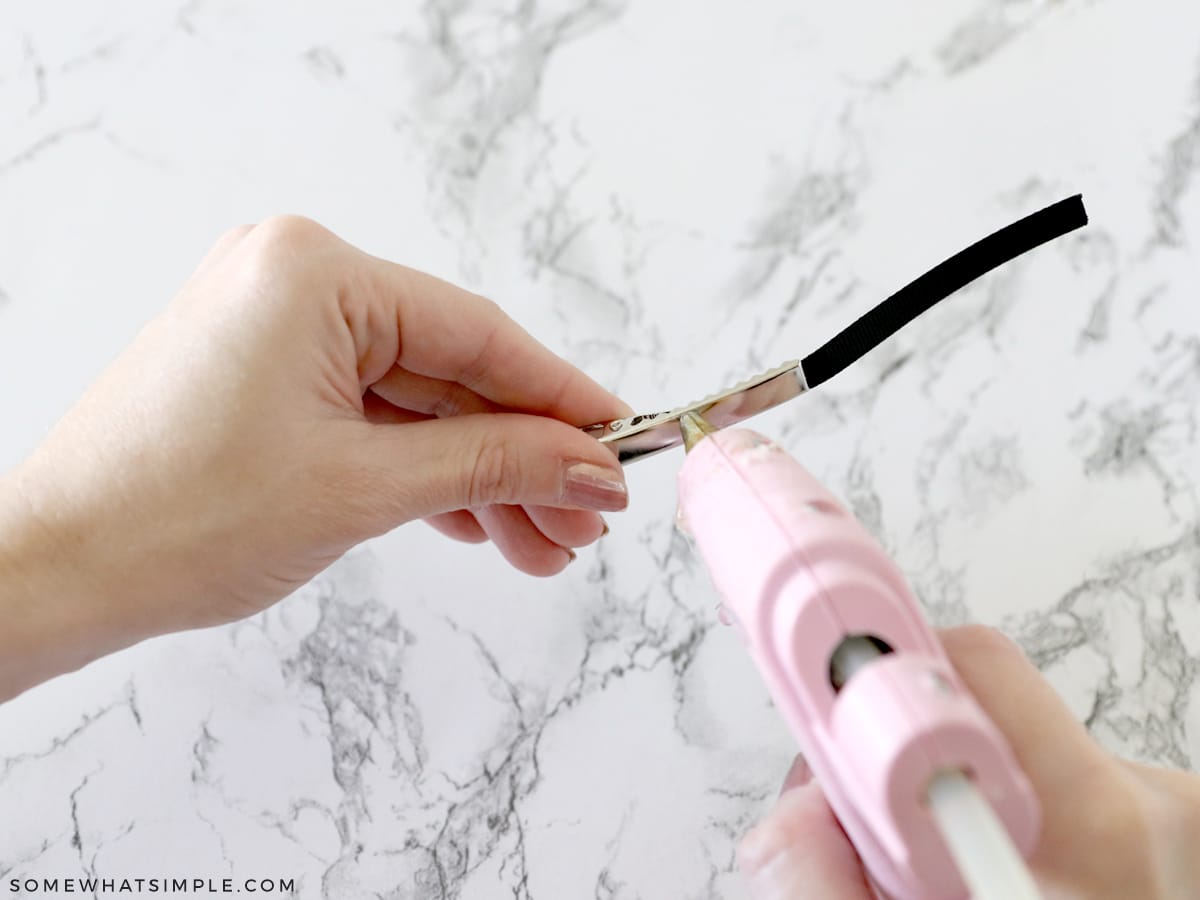 Step 3 – Add some glue along the top of the alligator clip and then fold over the ribbon that is hanging outside of your clip over the glue you just applied.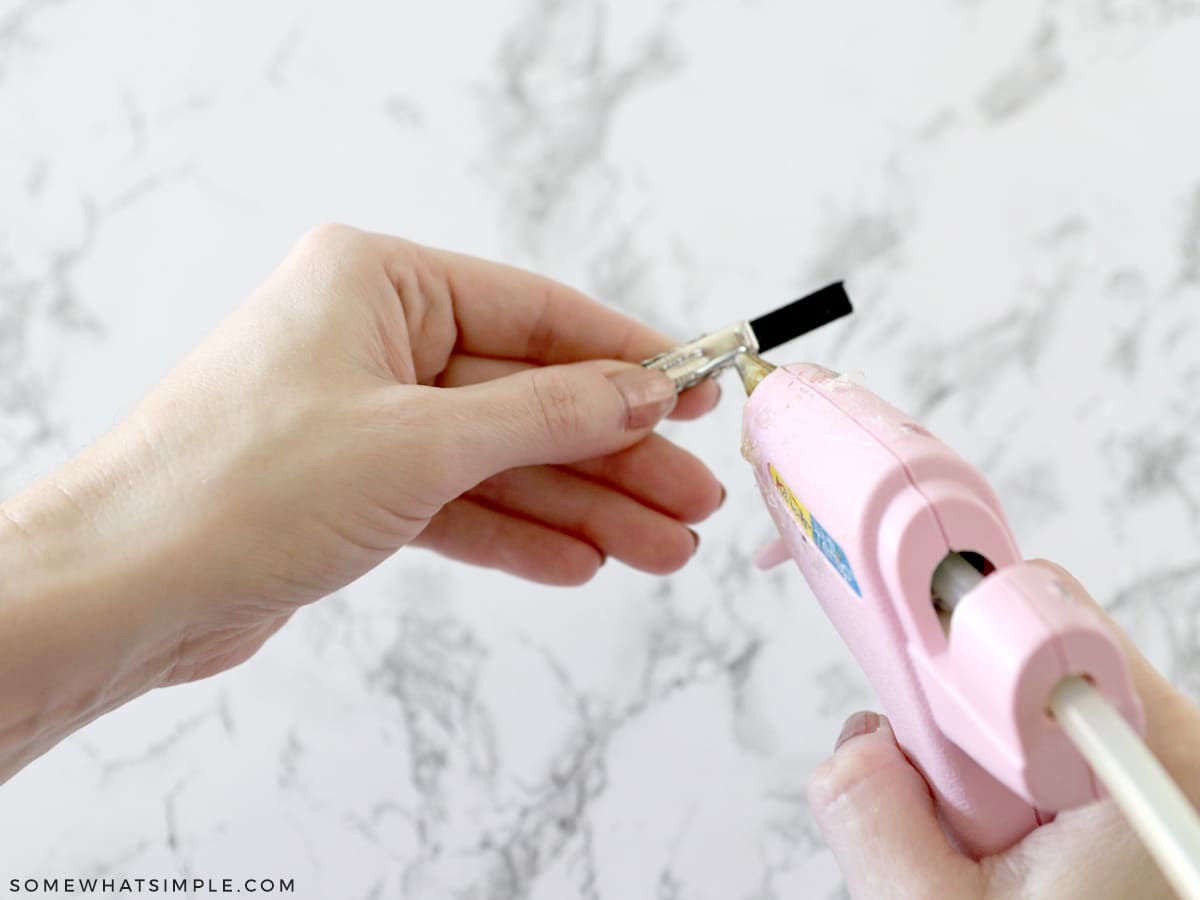 Step 4 – Add a dab of glue on the backside of the clip on the top only. You don't want to go further down than about one fingertip in length.
Step 5 – Fold the ribbon all the way around the top of the clip to the backside, covering the glue you just applied. The alligator clip is now covered with ribbon!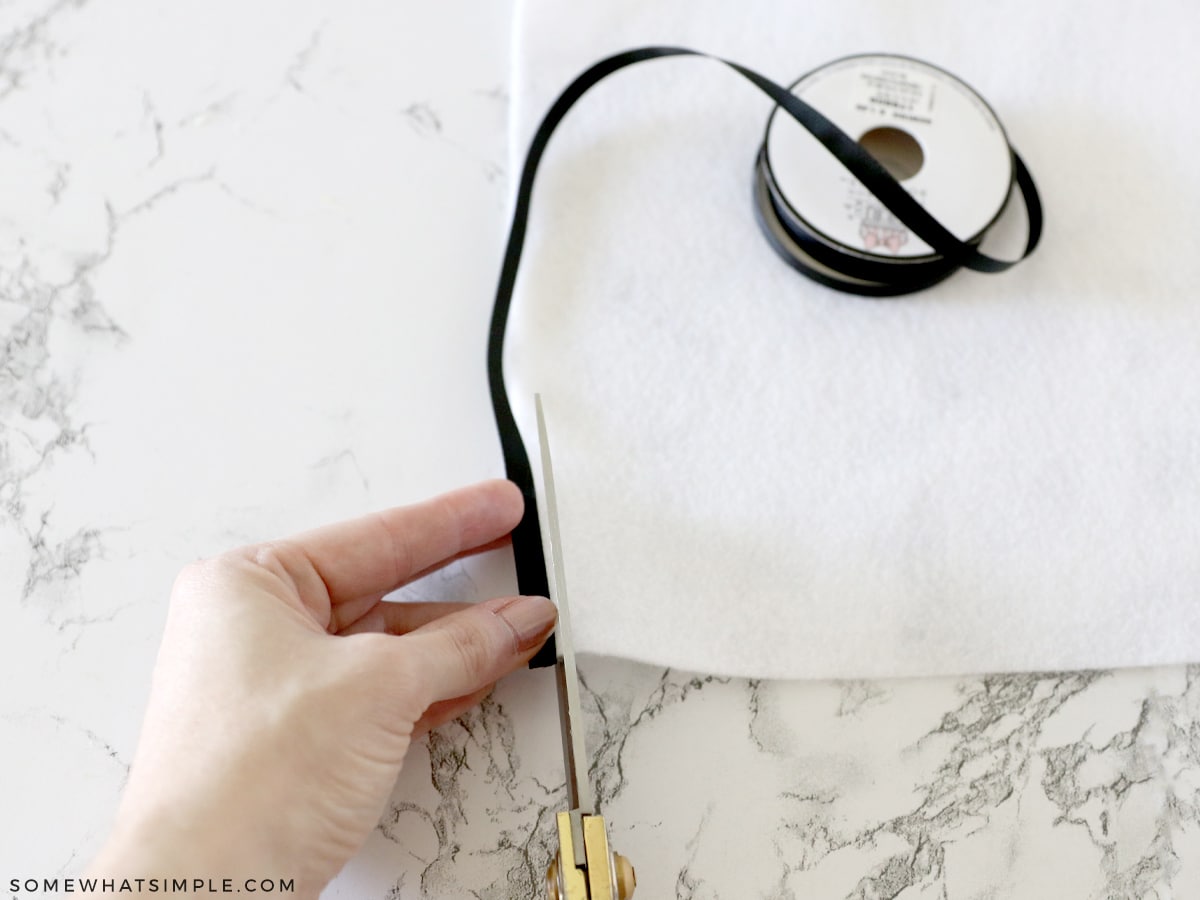 Step 6 – To make it so the clip will hold fast in fine hair, cut a small piece of felt and glue it inside the alligator clip on the side that is fully covered with ribbon.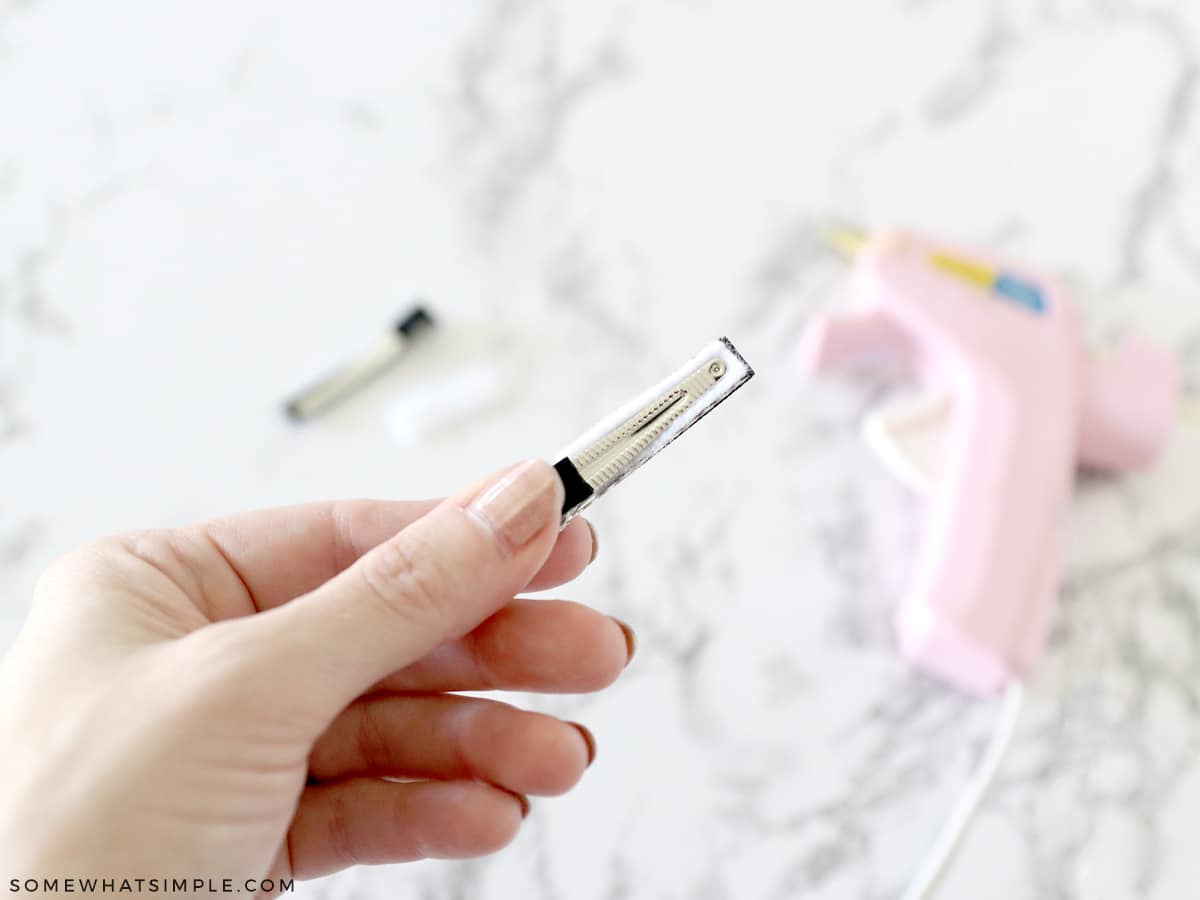 … and that's it!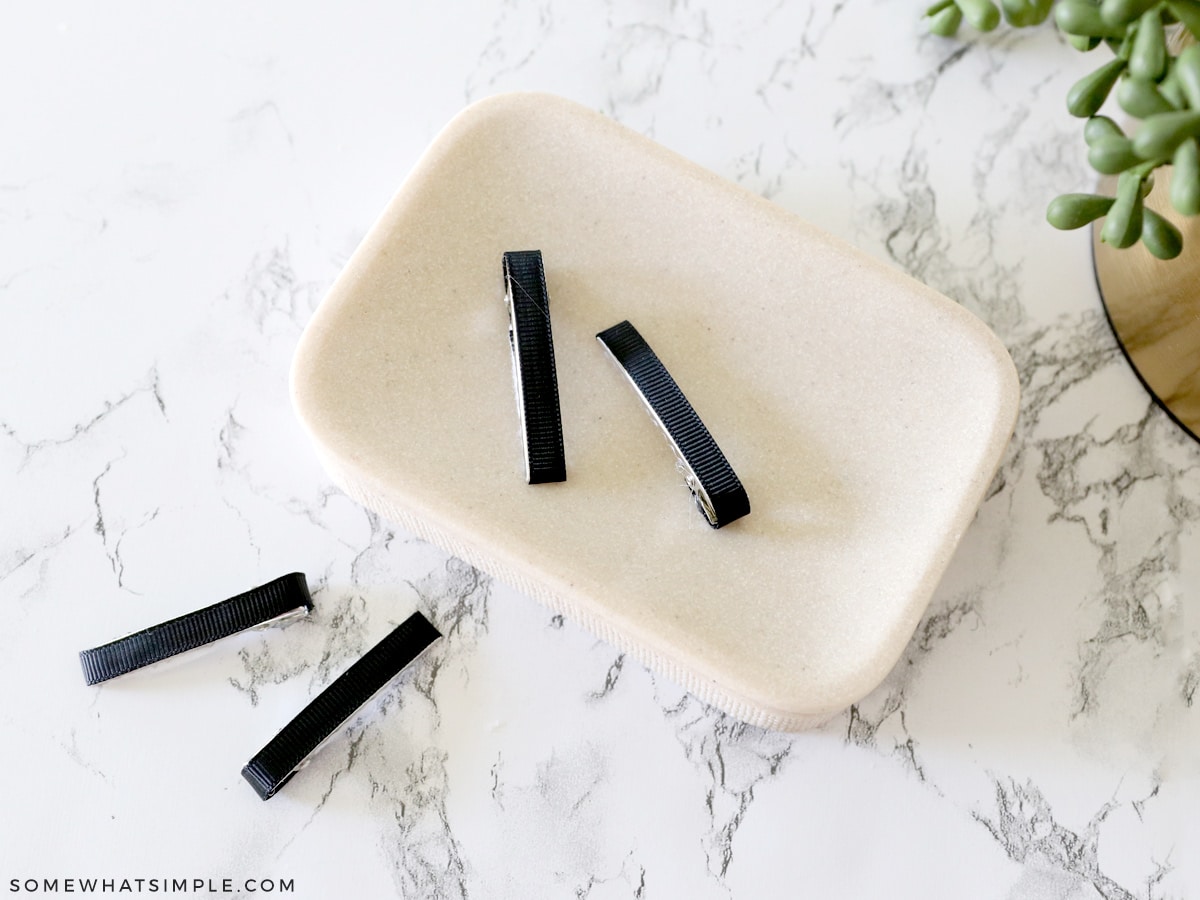 Now you're ready to add some cute bows to these clips and you'll be good to go!