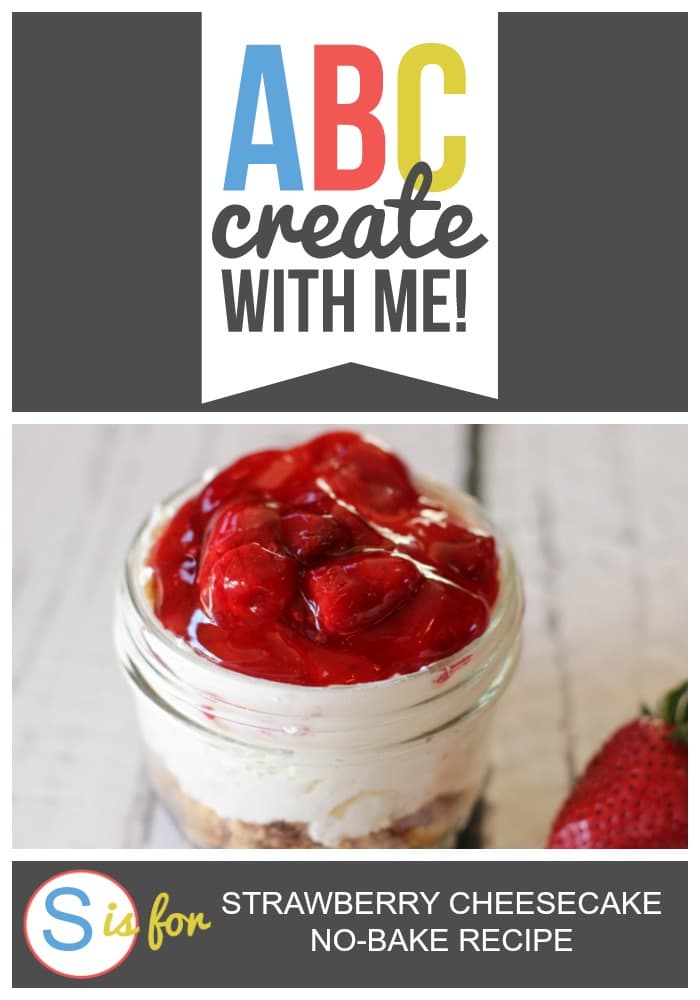 Hi, everyone! It's Chrissy from The Taylor House here to share a delicious and simple recipe with you! When I signed up for the letter S to make a recipe, I knew I wanted to make something strawberry. I went back and forth with what to make, but staying true to the theme here on Somewhat Simple, I decided to make a simple Strawberry Cheesecake Recipe. It's one of the easiest and prettiest desserts that you can make- I hope you love it as much as I do!
Ingredients:
8 ounces Cream Cheese, softened
8 ounces Cool Whip
1/2 Cup Powdered Sugar
1 Sleeve of Graham Crackers
1/2 Cup Melted Butter
Strawberry Pie Filling
Preparation
I used small mason jars and split the mixture between four jars. If you don't have Mason jars, you can use a regular pie plate to make this in. I like the idea of individual desserts for the family after supper, so I'm always making mini desserts. You can use different pie fillings as well for this recipe if you're not a strawberry lover OR you could even mix in your favorite candy bar and top with chocolate and caramel drizzle. Yum!
Instructions
Using a hand mixer or stand mixer, mix together the cream cheese and powdered sugar until it's smooth.
Fold in the Cool Whip.
Crush the graham crackers and mix it with the melted butter to create a crust
Press the crust mixture into the bottom of the jar
Top the crust with the Cream Cheese and Cool Whip mixture
Add the Strawberry Pie filling to the top. Refrigerate for 30 minutes and enjoy!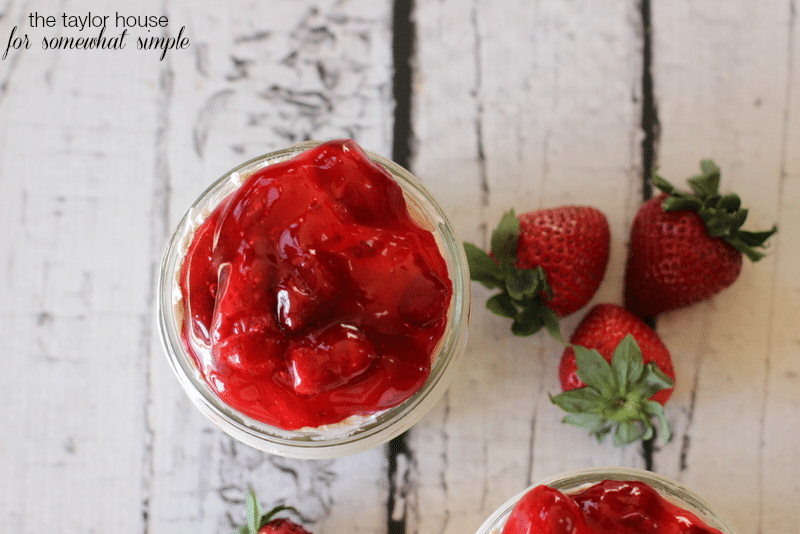 This no bake cheesecake is a great base recipe to use several different ways! What do you think? What's your favorite topping?
ABOUT THE AUTHOR: Chrissy Taylor is a married mom with two young boys who blogs at The Taylor House.
Be sure to follow Chrissy on Social Media: Facebook // Twitter // G+ // Pinterest // Instagram