Calling all the single ladies or BFF's who think this whole Cupid thing is lame, this Galentine's Day Party is for you!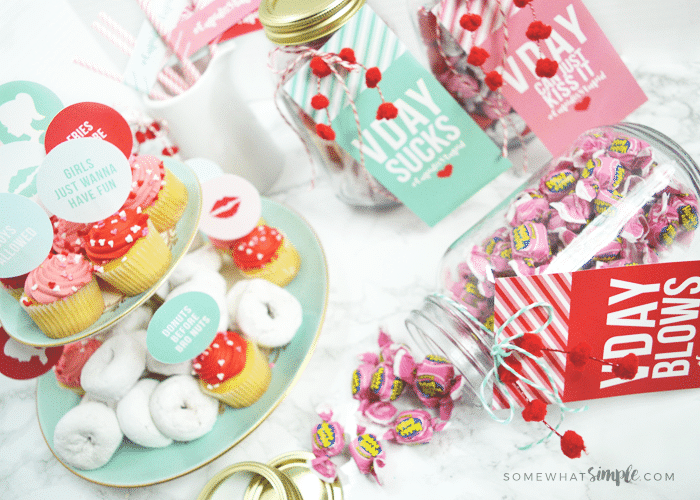 This Galentine's Day Party was inspired by my cousin's Facebook status:
"4 days till Singles Awareness Day….greeaat!"
I realize that Valentines Day is not all roses and chocolates for everyone.
So whether you're single or with someone who doesn't celebrate the day as fantastic as the media makes it seem like you should, the truth is, Valentines Day is not always what its cracked up to be. But there is no reason why we shouldn't have a little get together to celebrate THAT!
Galentine's Day Party
SUPPLIES –
Galentine's Day Party Pack (download below)
suckers, gum, and kisses
whatever the heck you want because it's your party dang it! 😉 (But feel free to keep reading for inspo for your whatever-the-heck-I-want shopping list)
DIRECTIONS –
1. First, print off all of our printables in the Galentine's Day Party Pack.
2. Send out invites.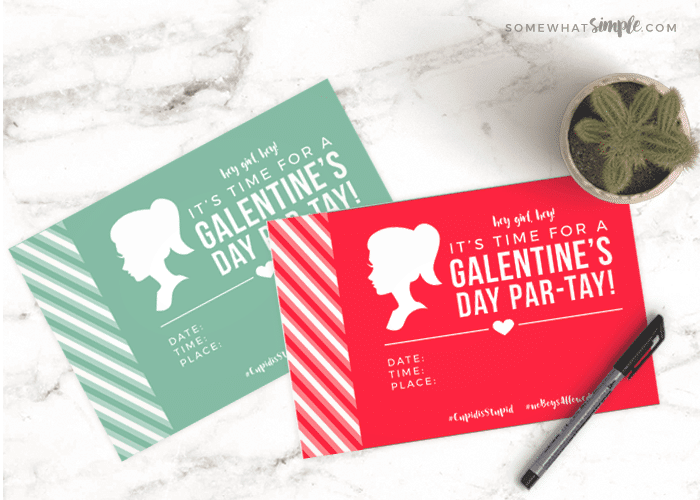 3. Buy delicious, non-healthy, sugar-loaded food. And maybe a veggie tray. Because we do have some standards here.
4. Glue the straw flags around super cute straws.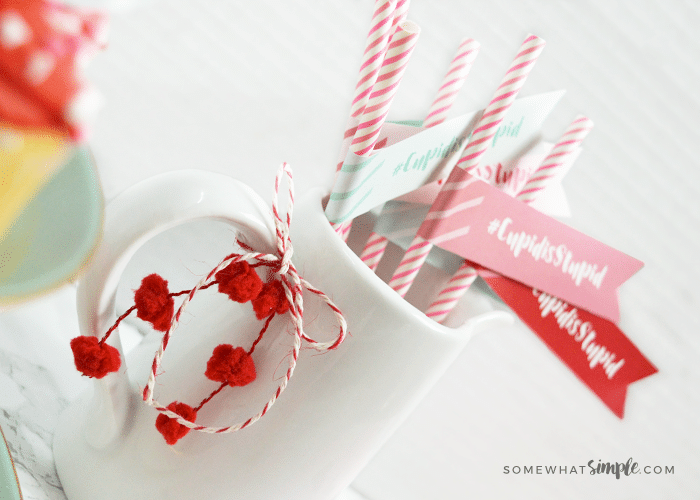 5. Tape toothpicks to the back of our circle cupcake toppers, and insert into cupcakes, donuts, cake, or… broccoli, If that's your thing.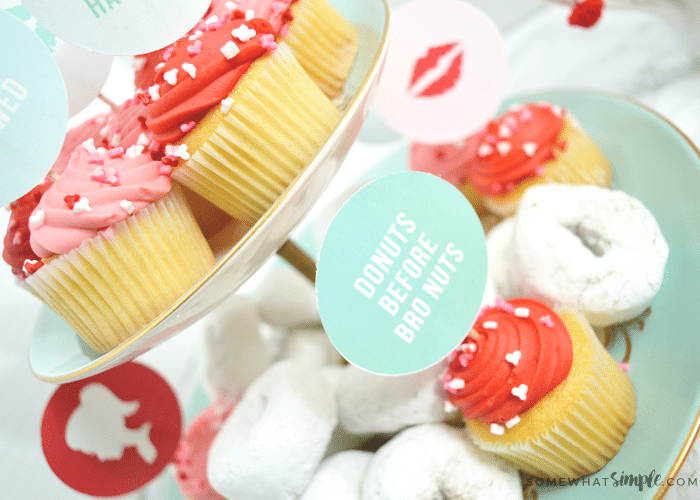 6. Fill jars with suckers, gum, and kisses, then attach the coordinating tags to the front with string or super cute washi tape.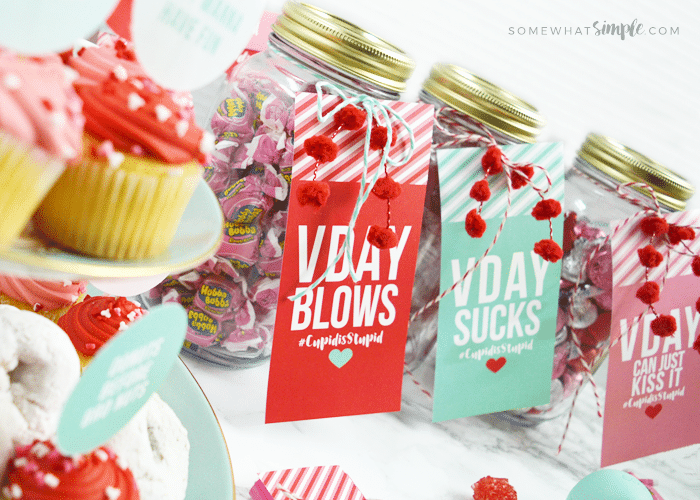 7. Attach our party favor tags onto whichever party favor you decide to hand out (gum, chapstick, or suckers)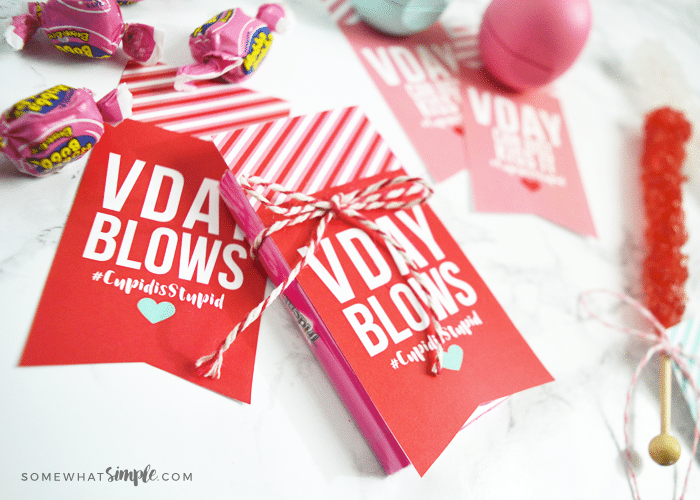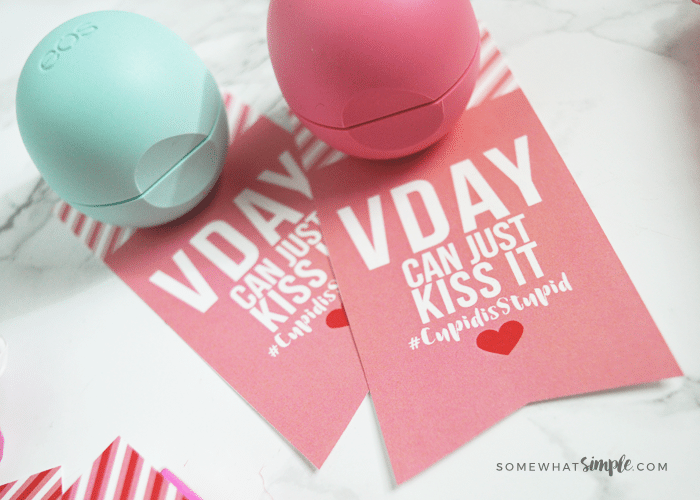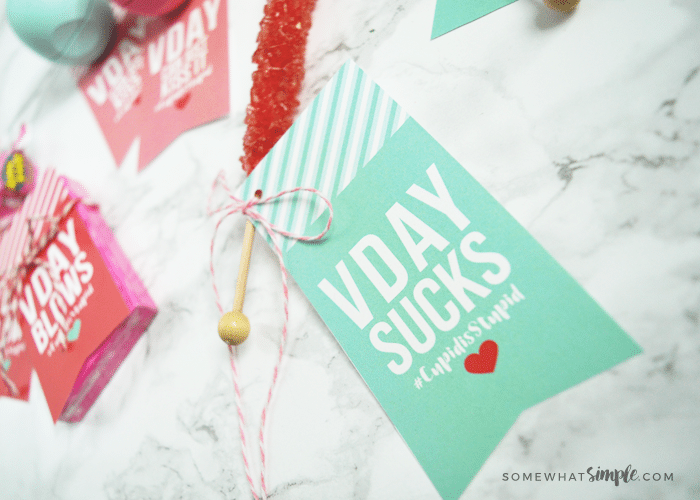 8. Have items ready for any games you want to play, or movies to watch.
9. Attach our "Girls Rule" banner to some string and hang in a super obvious location. Just in case some unfortunate soul happens to forget.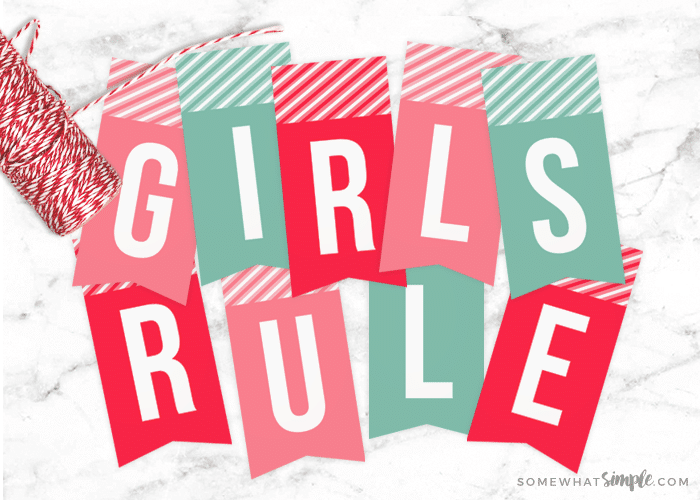 10. Wait for your friends to arrive, and then party like it's 1999!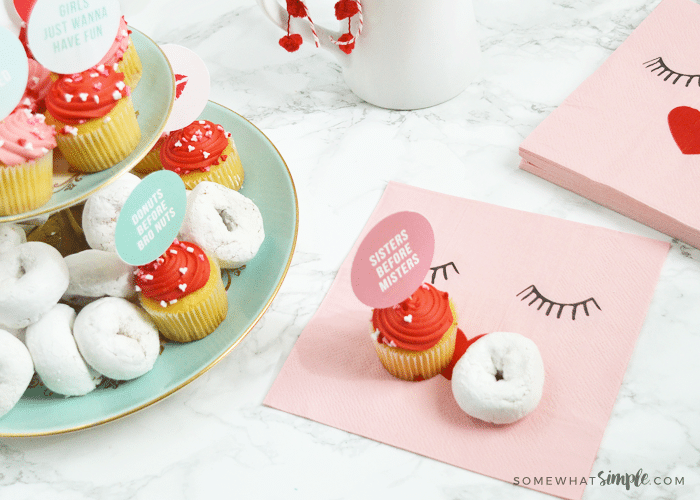 If you just want to give a gift to your single or v-day loathing friend:
Print off one of our "Vday sucks, Vday blows, or Vday can kiss it" tags.
Place suckers, gum, or Hershey kisses/chapstick into a bag, jar, etc.
Attach the tag and get some good laughs in with your BFF!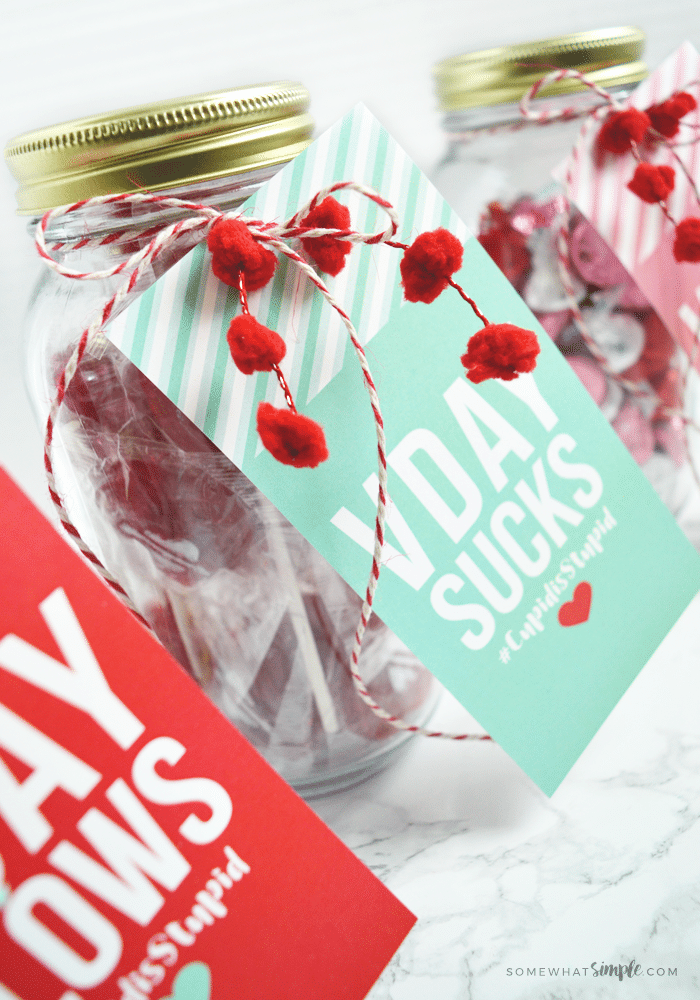 And there ya go. So cute. So easy. And so awesome.
And that, my friends, is way better than an expensive steak and overpriced roses.
Well, maybe not better than a steak. Steak dinners are pretty tasty.
Ready to create the party of the century?
click here to download our Galentine's Day Party Printables!
This post was updated in 2018 with new printables and images