Step up your meal planning game by letting your family know what's for dinner with a tile menu board that will transform a basic ceramic tile into something functional and fabulous!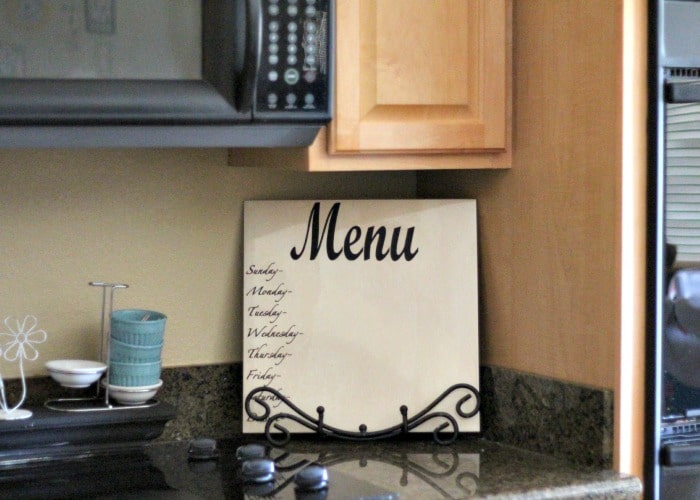 I am a big-time menu planner, so when my sister in law gave me this tile menu board for Christmas years ago, I pretty much thought it was one of the best presents ever. Even after all these years it still ranks with the microwave as one of the most used items in my kitchen! And the best part is that my kids don't have to ask me what we are having for dinner every 5 minutes.
Make Your Own Menu Board
To make your own, all you'll need are some vinyl stickers and a smooth, ceramic tile. A shiny ceramic tile works best for this project. You want something with very little grooves so that when you wipe it off, marker doesn't get stuck all the little lines of the tile.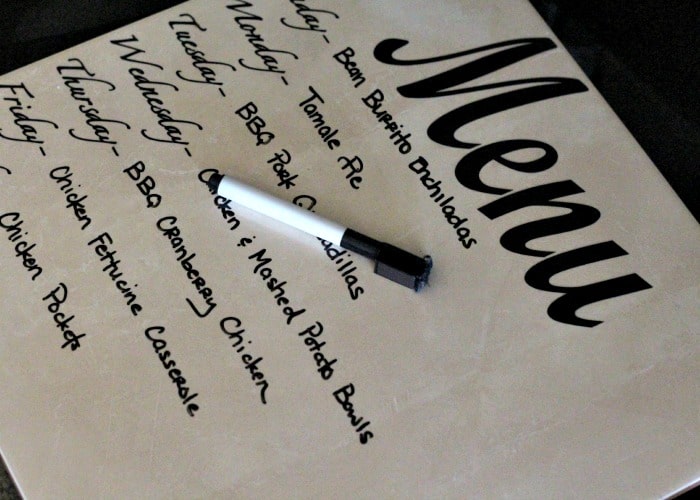 This project also makes a great wedding present too. Combine the menu tile with a dry erase marker and an easel and you're good to go!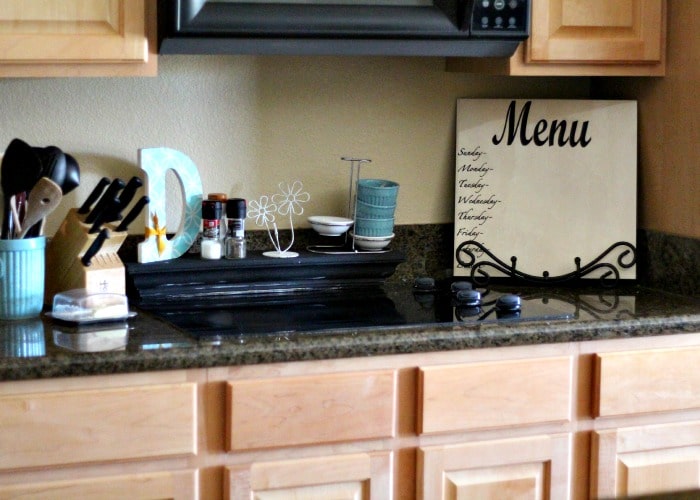 Even if you aren't that great at menu planning, people will think you are!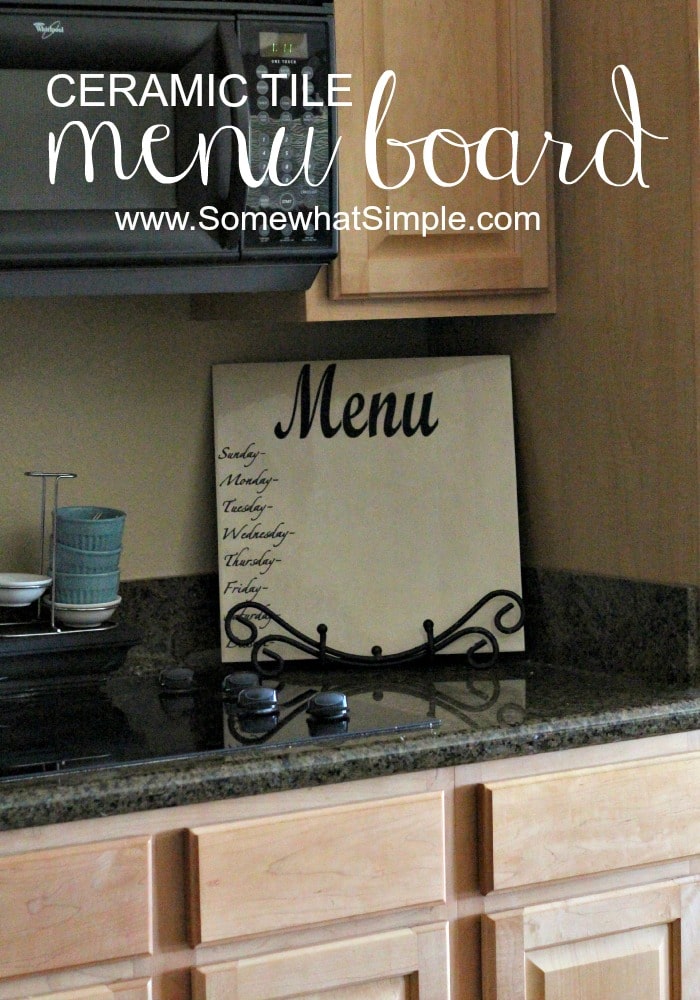 This post originally published on Somewhat Simple in July 2009