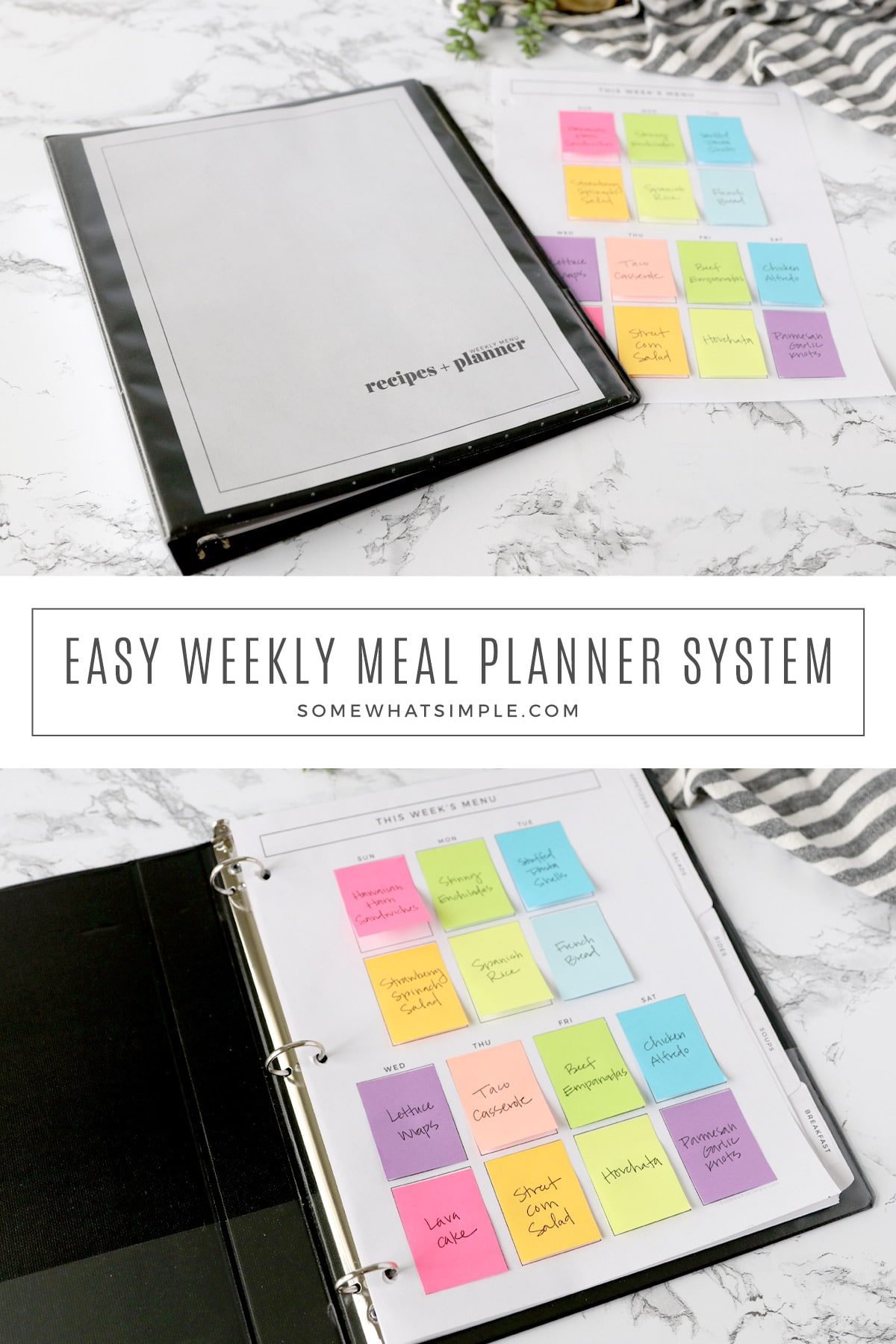 Transform meal planning from tedious to fabulous with a quick and easy meal plan notebook.
If you've seen our tips on Easy Meal Planning and How to Make Dinner more Fun with Kids, you will absolutely love this notebook idea. Keep reading!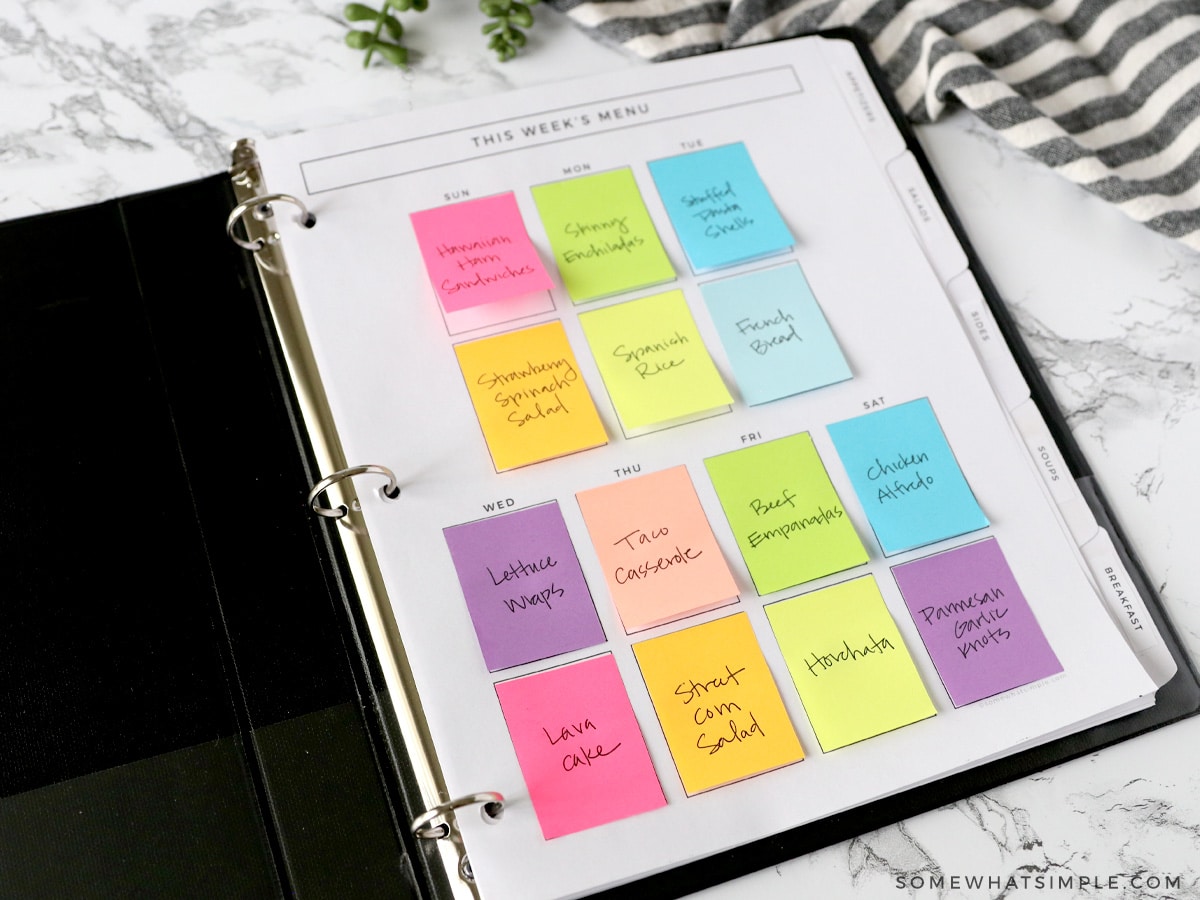 I am a big-time menu planner and I've tried many meal planners over the years. I'm always looking for ways to make the planning process easier. My most current method (and the one I seriously love so much) is this easy Menu Plan Notebook.
Not only is this notebook easy to put together, but it is also a great way to organize your recipes and choose what to feed your family. It'll function as your own personal cookbook full of your family's favorites.
If you're a busy mom, this ones for you. Here's how to make your own –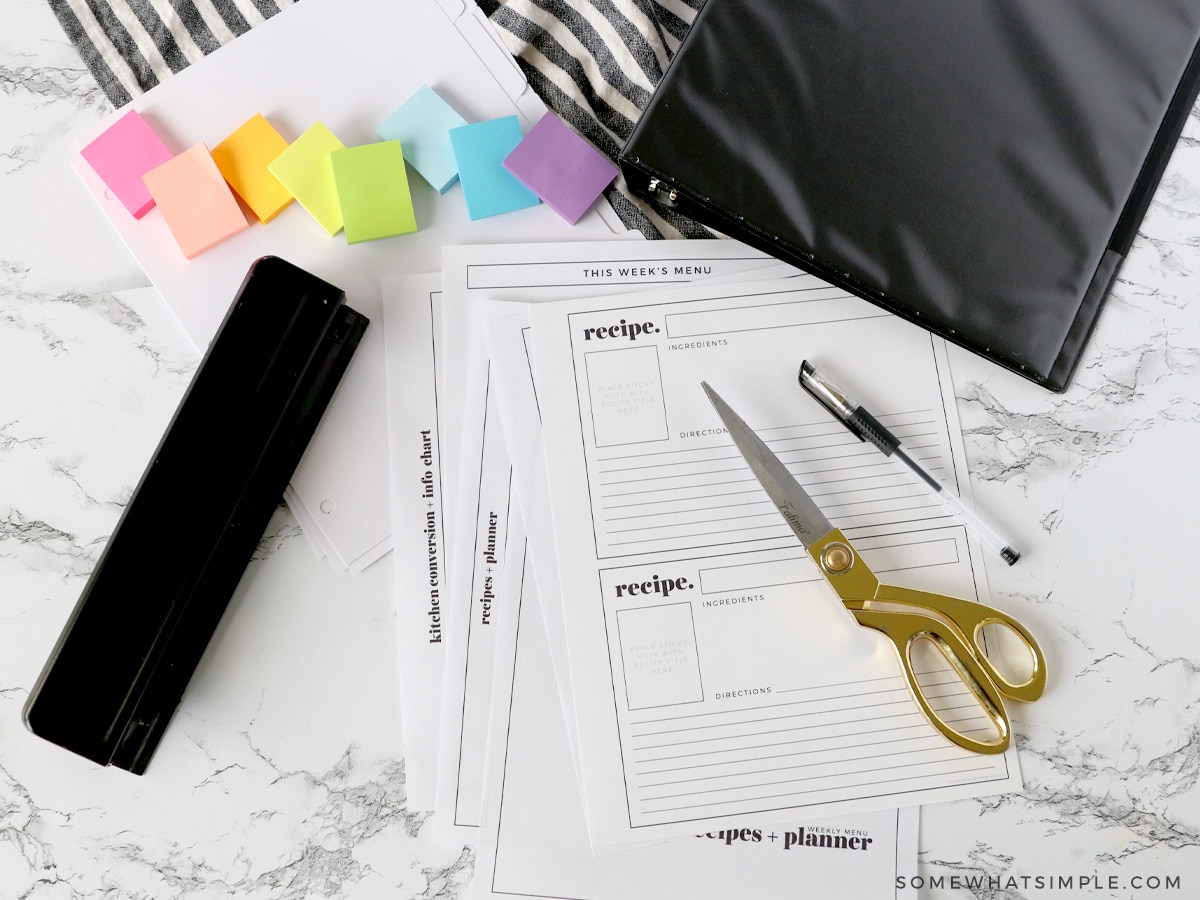 Make Your Own Meal Planning Notebook
SUPPLIES –
3-ring binder
notebook dividers
recipe card and notebook printables (download link below)
hole punch
scissors
pen
glue, optional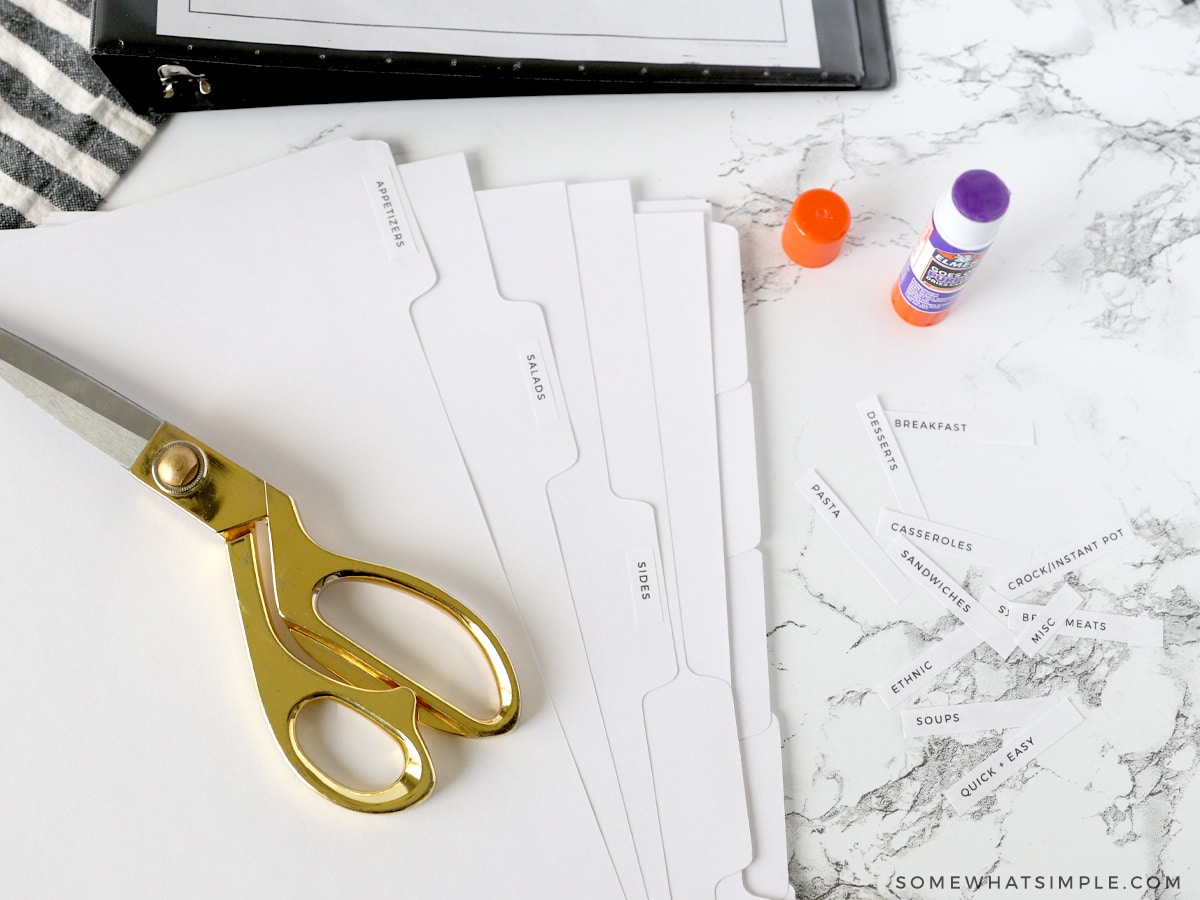 DIRECTIONS –
Print. Download and print our notebook printables.
Label. Label your tabs with different recipe categories – salads, soups, casseroles, crock pot recipes, etc. You can write the labels on your divider, or use the printed ones from our pack and glue them on. If your dividers have plastic envelope tabs, slide the labels into the tabs. If they are like mine pictured above, glue the labels on.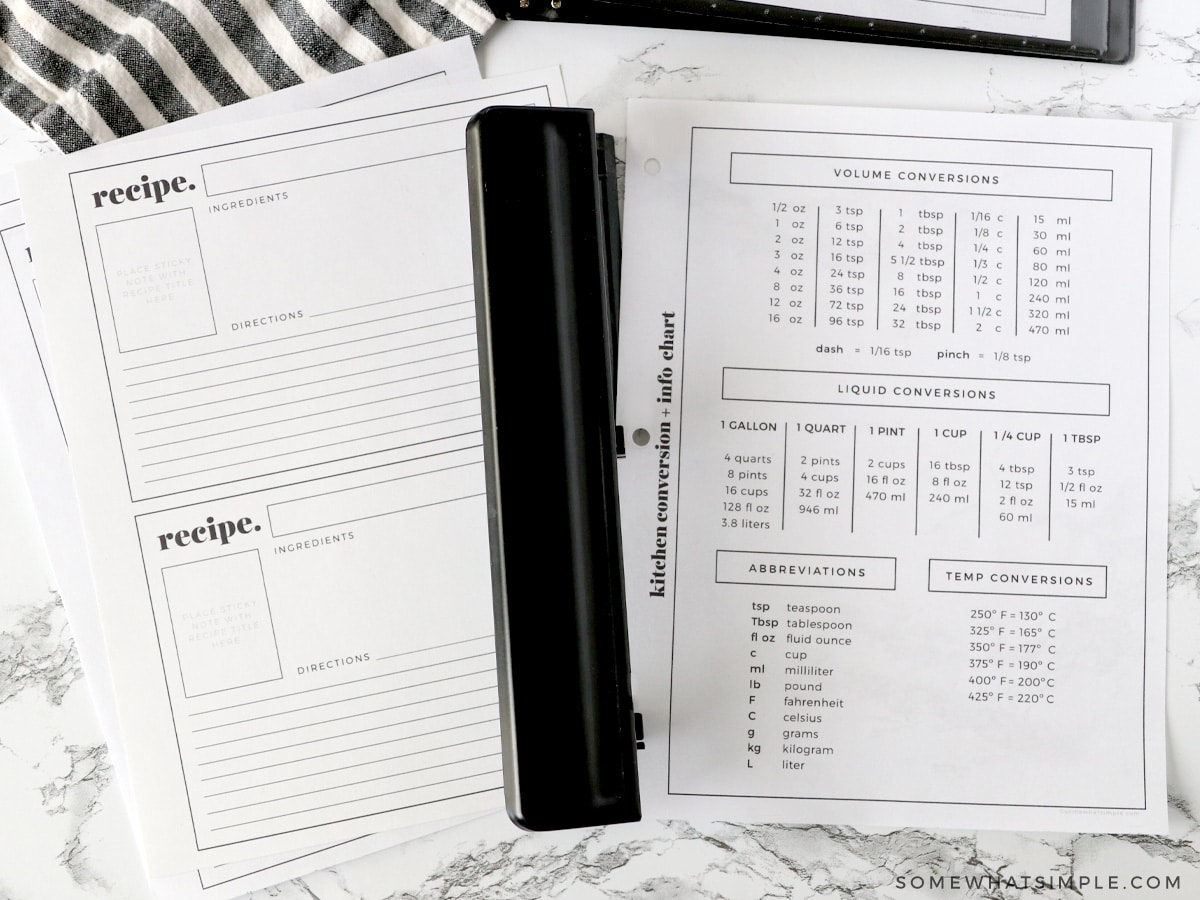 Punch Holes. Punch holes in the recipe card templates and other papers, then add them to your notebook.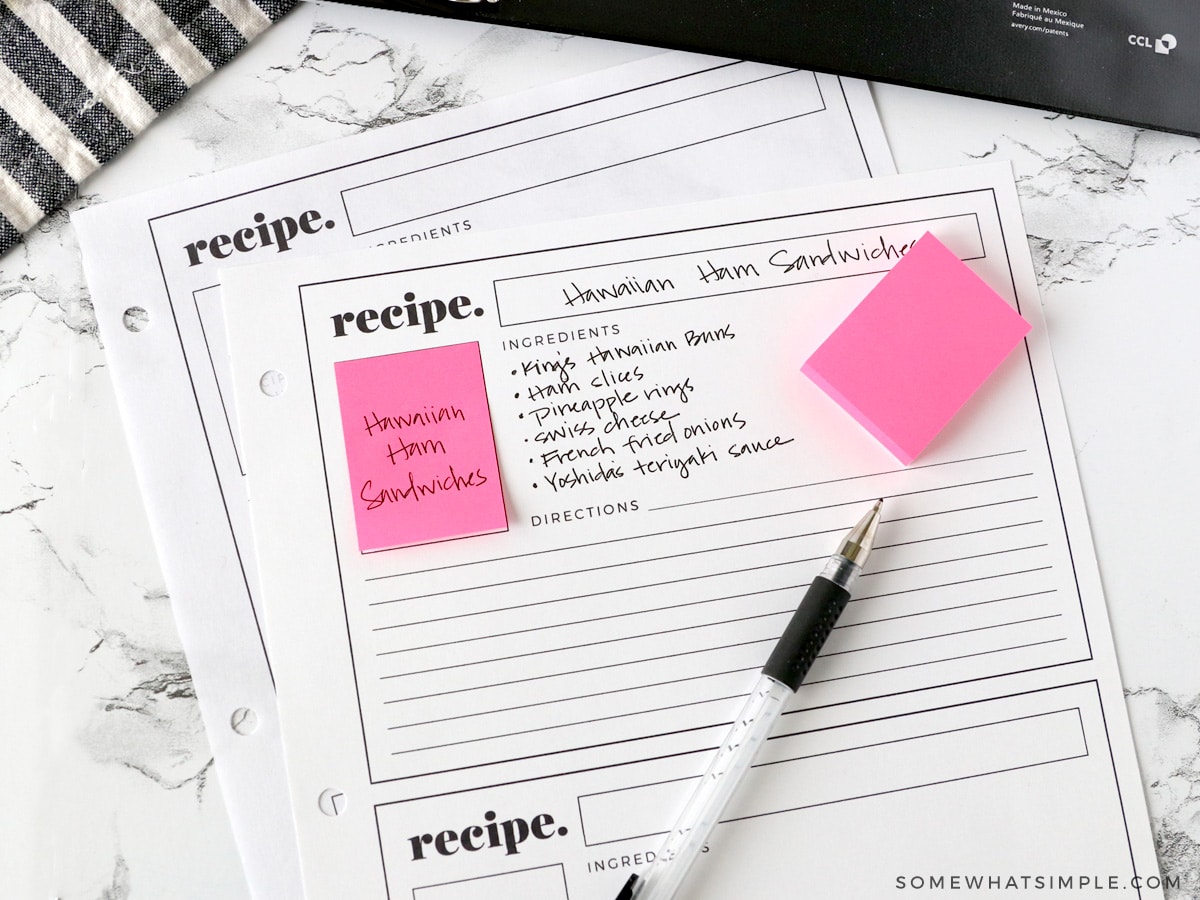 Fill Out Recipe Cards. If you want your notebook to look absolutely perfect, transfer all your recipes to the recipe card template. We have a blank space on the left side for a sticky note where you can add the name of each recipe.
If you are short on time you can put your current recipe cards in the binder by punching holes in them and adding a sticky note with the name of the recipe somewhere on the page.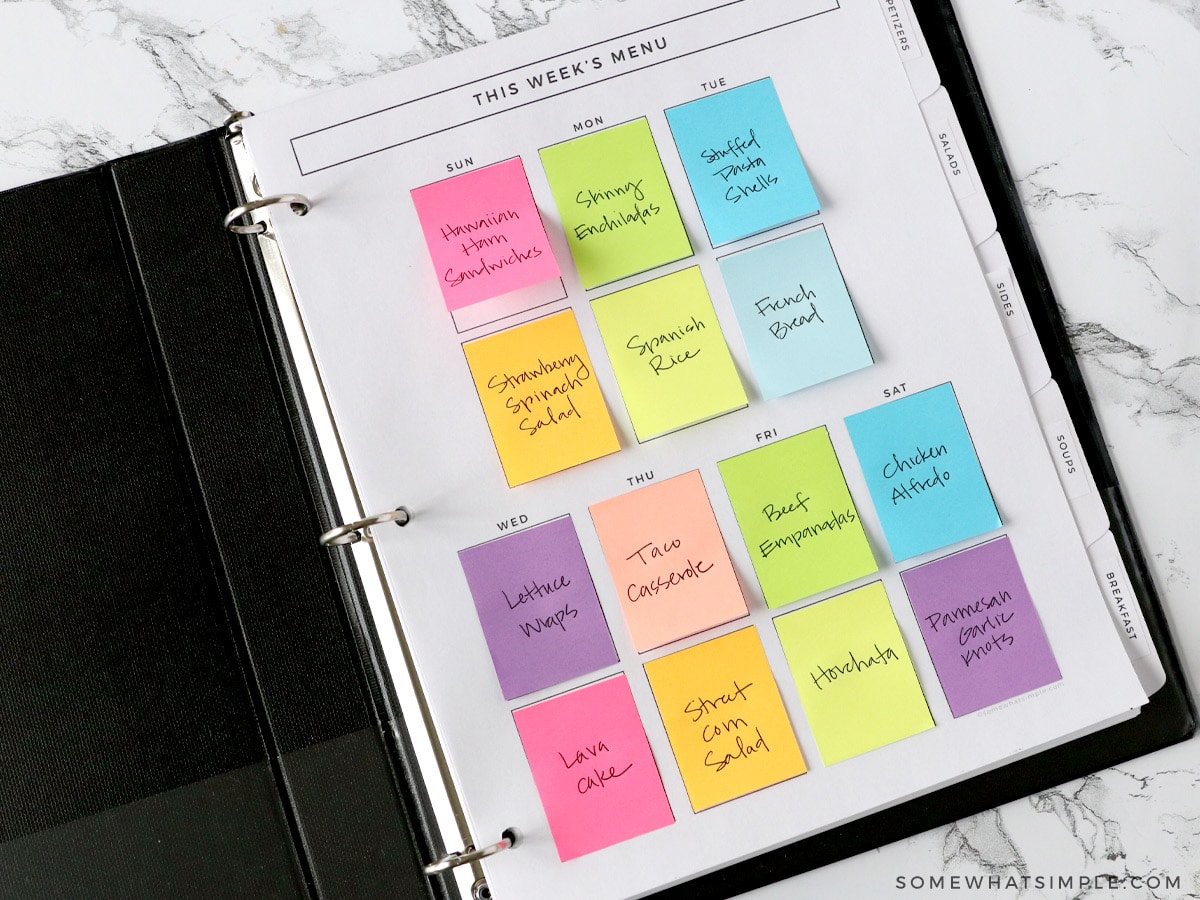 Meal Planning Template. Add the page titled "This Week's Menu" to the front of your notebook. Then, when you go to plan your weekly meals, thumb through your recipes, grab the post-it notes for the recipes you want to cook and place them in the spaces provided.
At the end of the week, return the sticky notes to their recipe cards.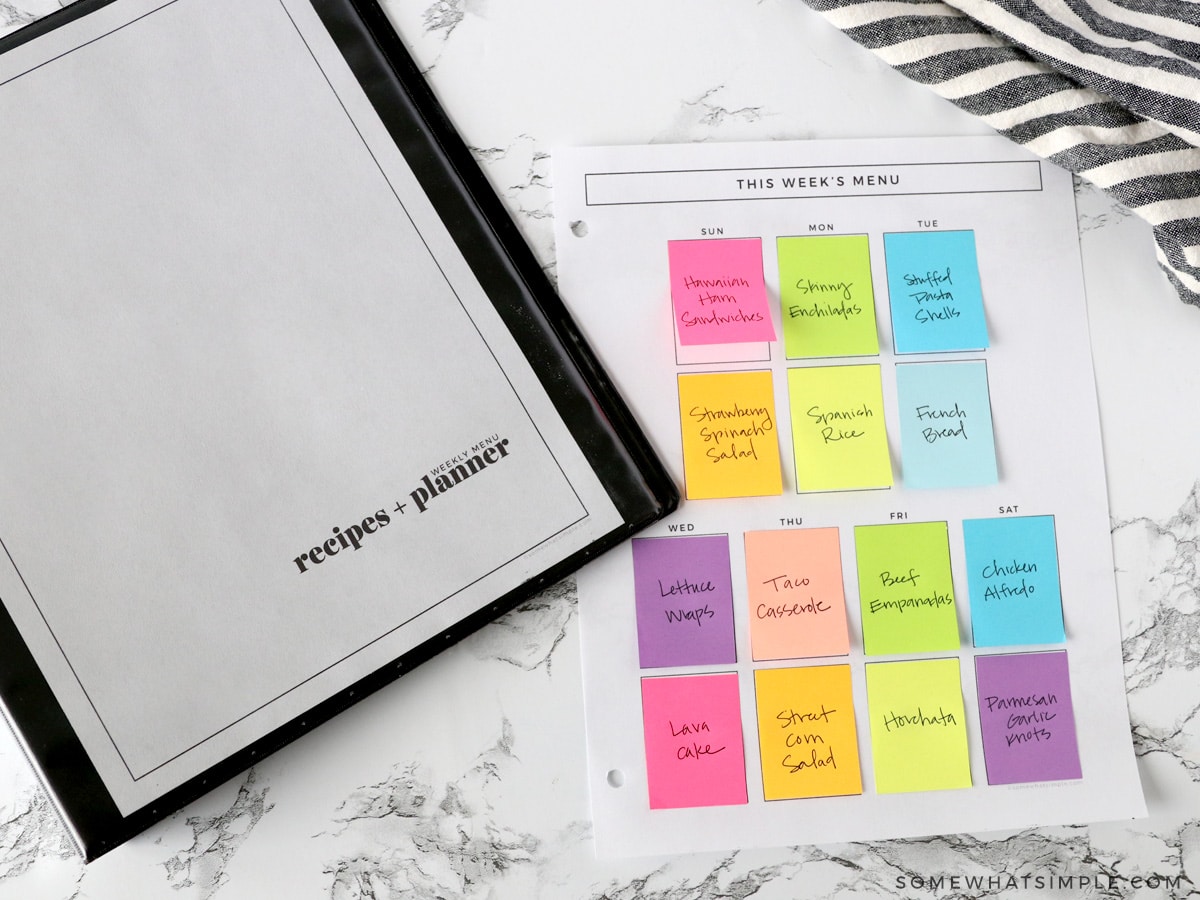 Isn't that such a clever idea?
Printable Meal Planner
Enter your name and email address for immediate access to our meal planning template.