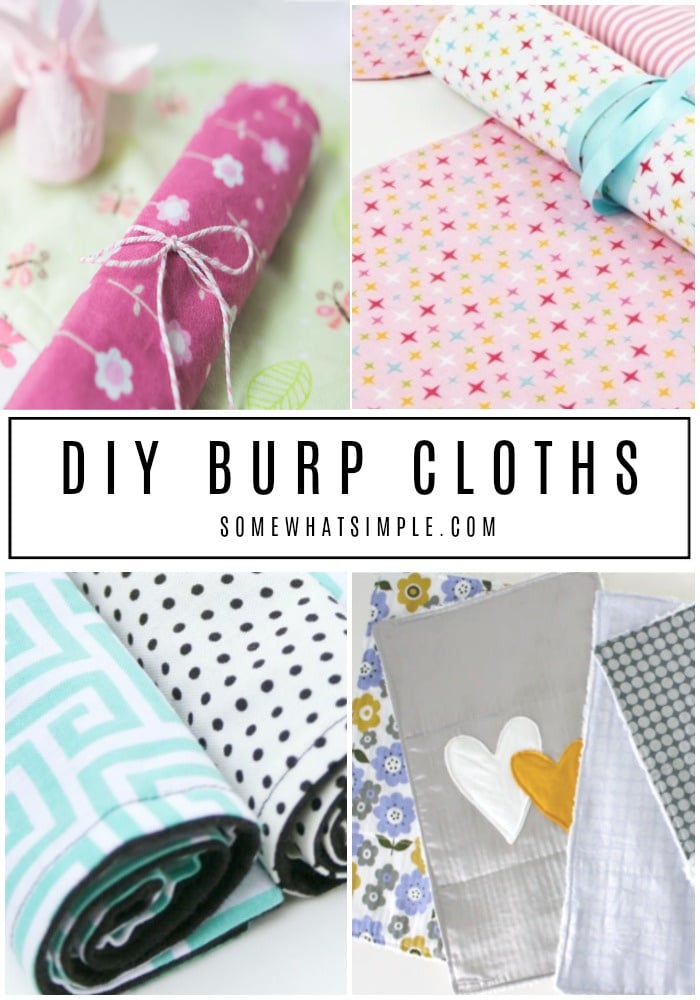 Making your own spit-up rag has never been easier… or cuter! Here are 5 DIY Burp Cloths that are perfectly simple and absolutely darling!
Here are a few more DIY projects for babies – Homemade Baby Shower Gifts, Favorite Nursery Projects, Covered Wipee Case, and Diaper Changing Stations we LOVE!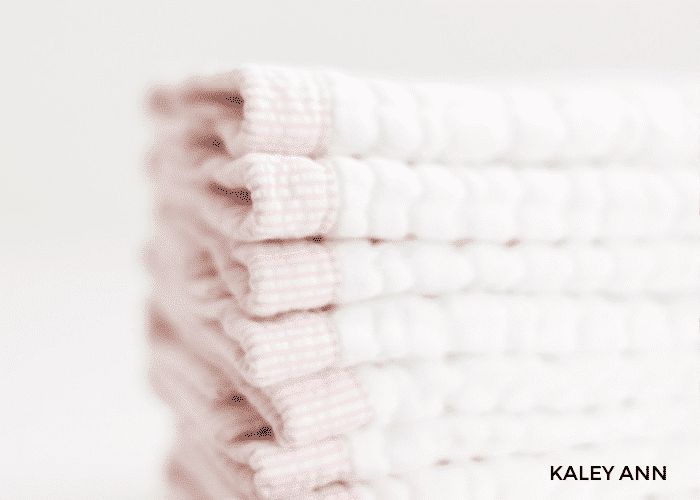 Homemade Burp Rags
Homemade burp cloths are such a useful baby shower gift! (Can you ever have too many?) You can personalize them with initials and monograms or customize them to match a baby's nursery or every outfit in their closet! Burp rags are not only useful, but they are also super simple to make! Today I wanted to share a few different tutorials of some of the cutest burp cloths online. Many of these tutorials have free patterns for you to download, so you can start creating right away! Take a look-
5 Favorite DIY Burp Cloths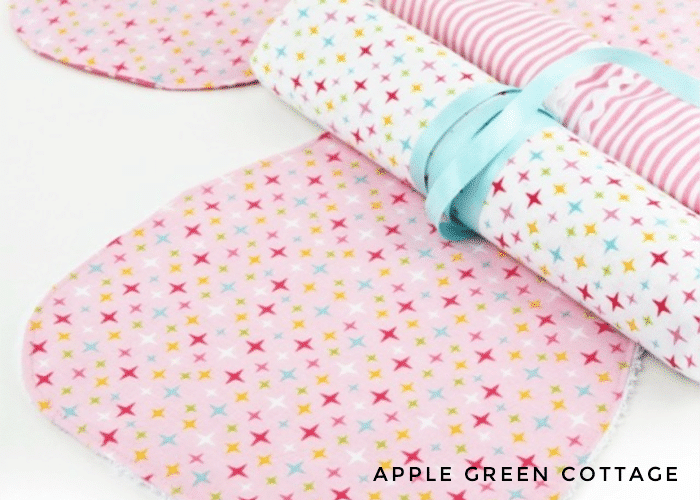 1. Free Burp Rag Pattern, from Apple Green Cottage. A quick and easy beginner sewing project that is the perfect baby welcoming gift! This is a great project to use your fabric scraps, or you can mix and match any cute fabric prints.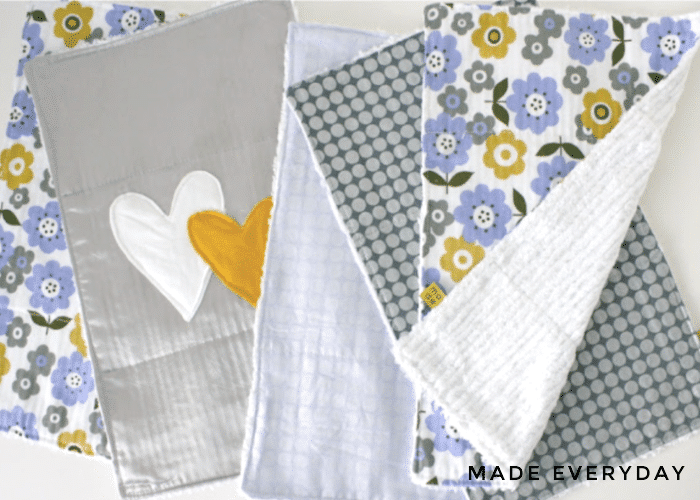 2. Chenille-Backed Burp Cloths, from Made. Before she was a blogger, Dana made and sold these exact burp cloths in her test shop! She shares her fabric choices and special tips on packaging on her super informative tutorial!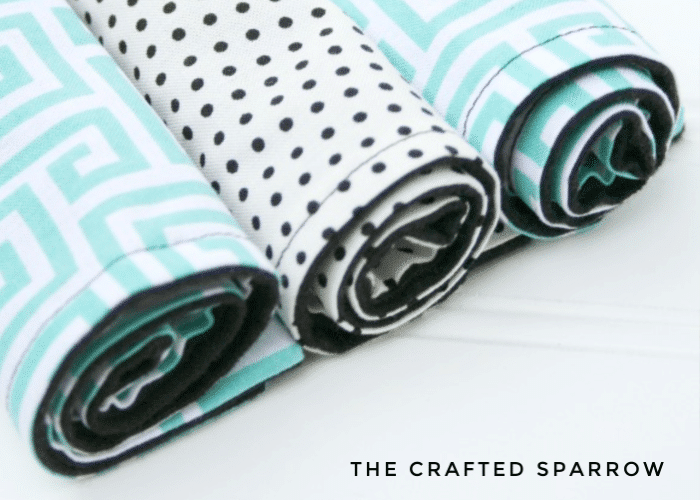 3. DIY Cotton-Print Burp Rags, from The Crafted Sparrow. A necessity in your diaper bag, and a go-to gift to make for new mom's!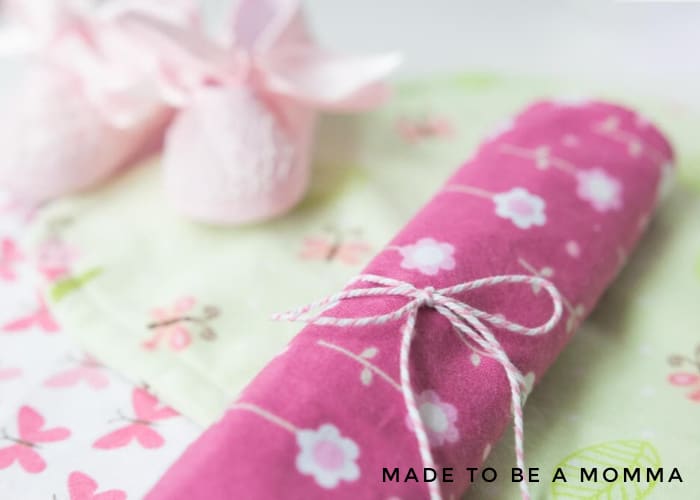 4. Fun and Quick Flannel Burp Cloth, from Made to Be a Momma on I Heart Naptime. Making baby burp cloths out of flannel ensure that they are a bit softer, but you can definitely make them out of cotton fabric if you would like!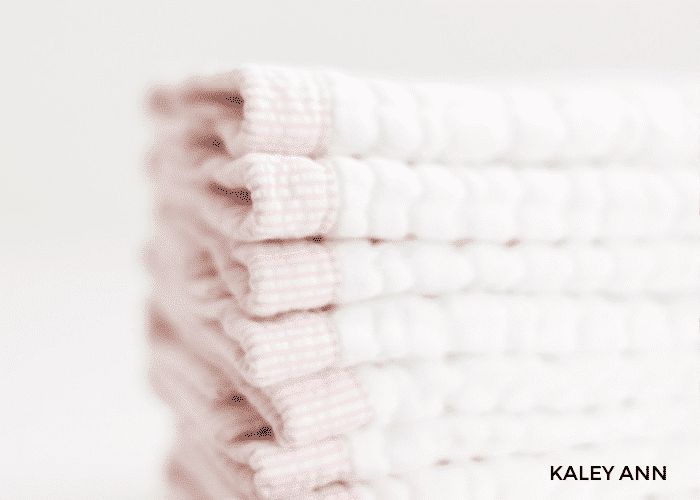 5. The Very Best DIY Burp Rags, from KaleyAnn. Trusty, absorbent cloth diapers made PRETTY!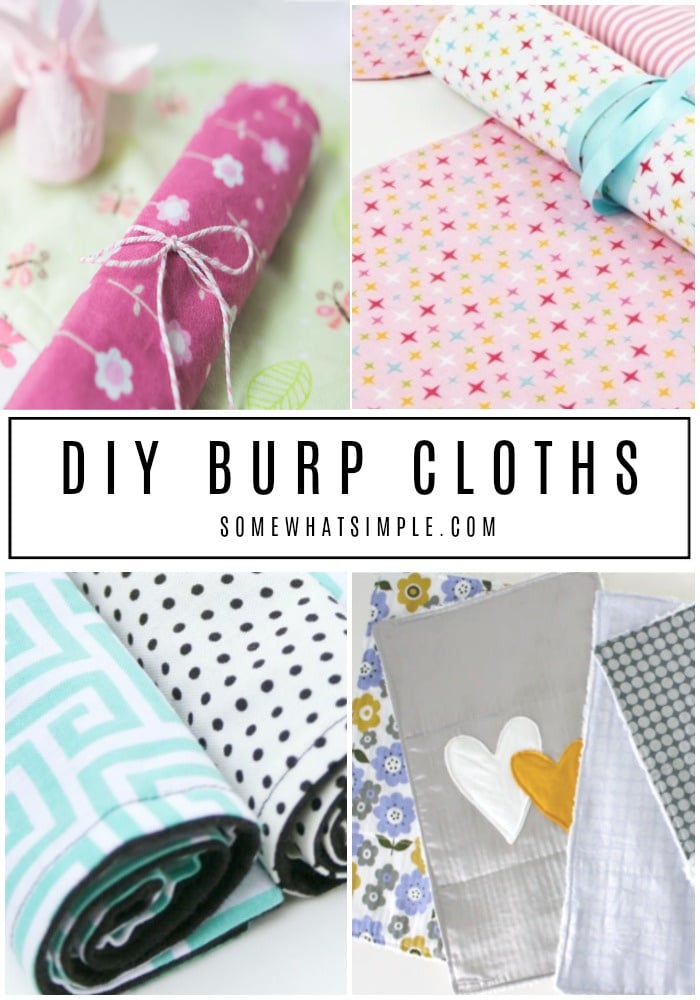 I hope you found a tutorial you love! Now let's get sewing!