Change up your decor quick and easy with our printable hanging wall decor! Download, print, frame and you're good to go!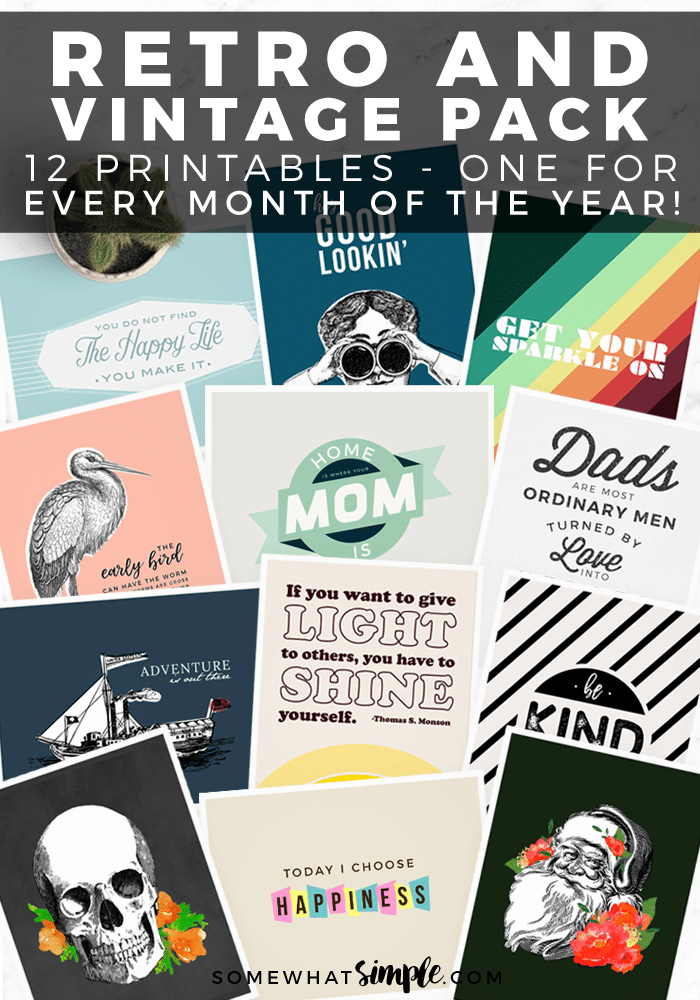 Anyone looking for some fun artwork to display all year long?
Last month, we created two printable packs that make decorating so fun and so easy. (Details HERE and HERE.) Readers seemed to LOVE the idea of using one frame all year and just swapping out the artwork inside! (Decorating made easy, my friends.)
So we decided to make another one, just because we love you!
We put together this printable pack full of retro and vintage artwork that you can display in your home or in your office! I seriously LOVE the fun vintage designs – aren't they so cute? What a fun way to swap out your decor and give your space a little refresh!
There are 12 different printables in this pack, one for every month of the year, so all you have to do is grab a frame and you're good to go!
Hanging Wall Decor Printables
Here is what each printable looks like –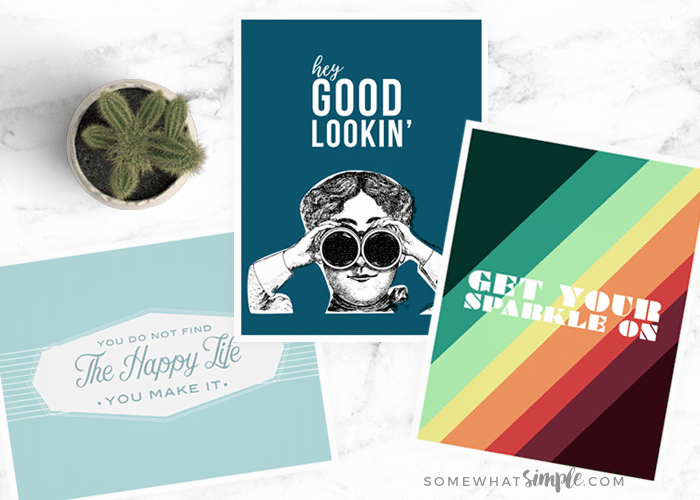 January, February + March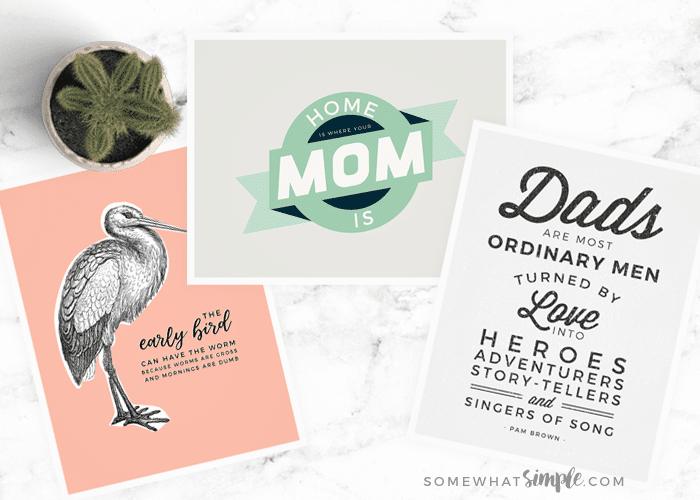 April, May + June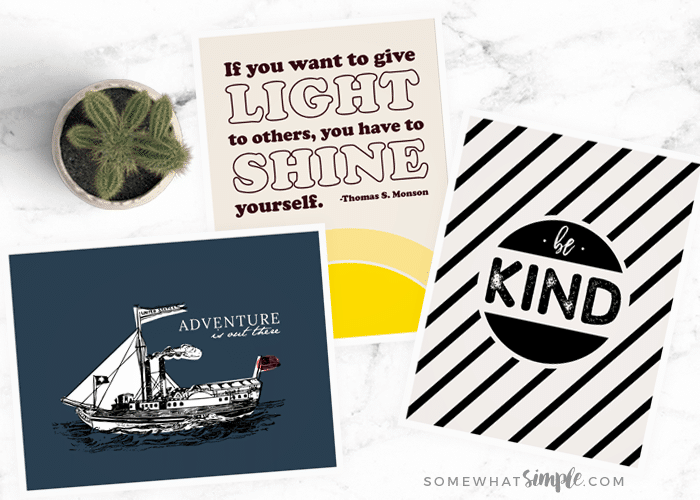 July, August + September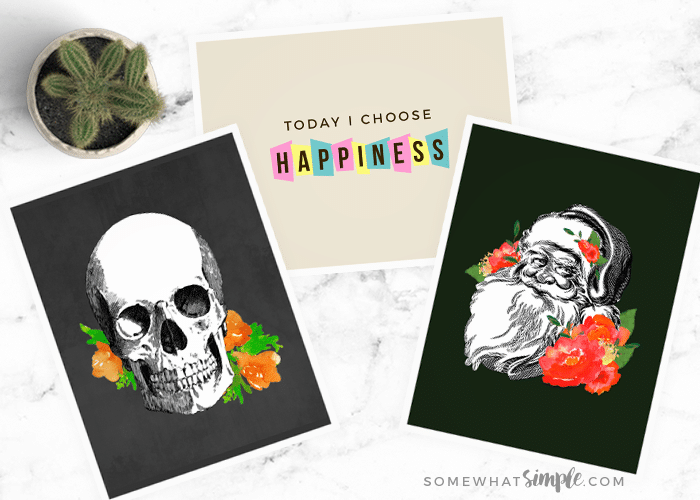 October, November + December
You can display most of these designs all year, but how fun is it to switch it up, right?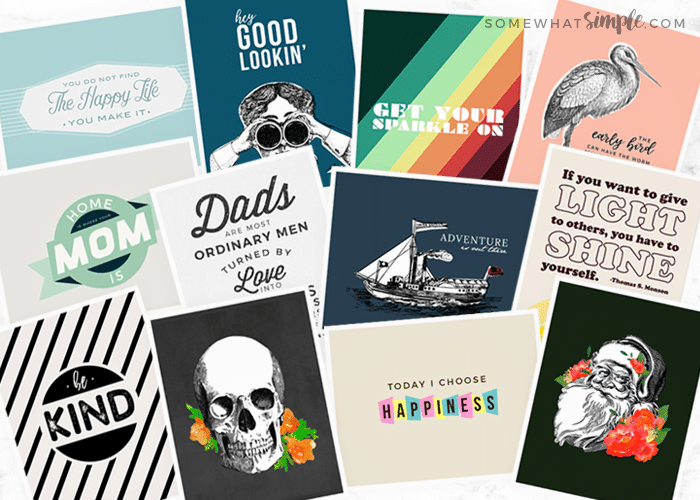 Want to get your hands on your own copies?
Print one or all of them and then put them in a prominent space in your home or in your office. These prints are 8×10 inches and will fit perfectly in a frame!
We sure hope these printables make you smile! Grab a frame and get started!
Here are a few more ideas we think you'll enjoy –