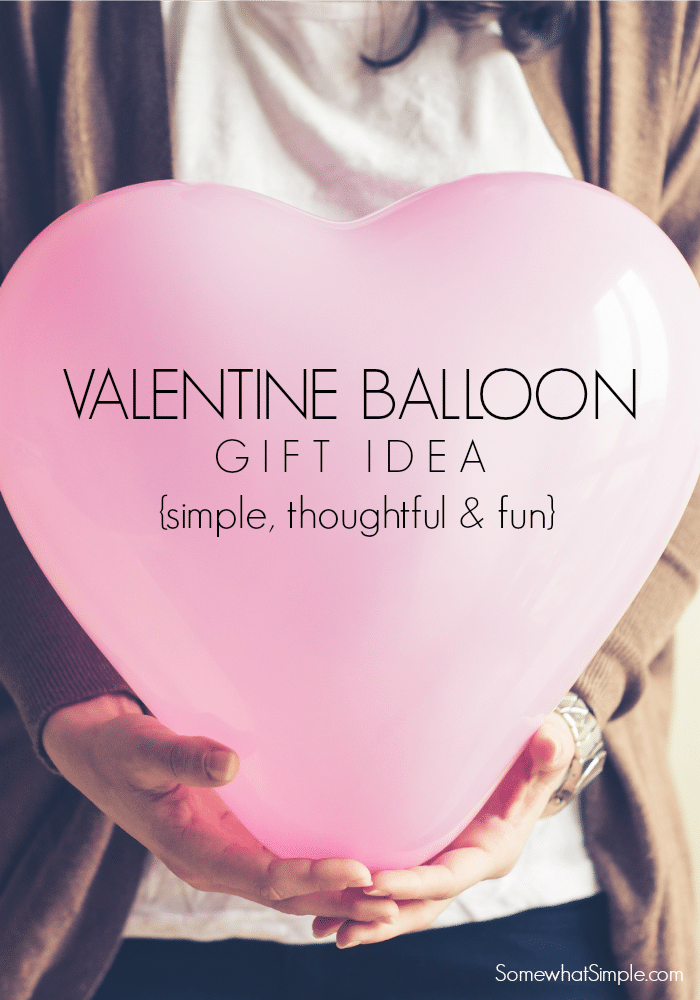 Here is a quick and easy Valentines gift that is sure to get a smile from the recipient! My husband and I usually don't exchange big presents on Valentines Day. We decided years ago to plan a fun date sometime during the week of Valentine's Day, and then we exchange thoughtful cards or something small. No chocolates and no flowers- just something simple yet meaningful. Last year, my husband came home to the following spread on and over his bed: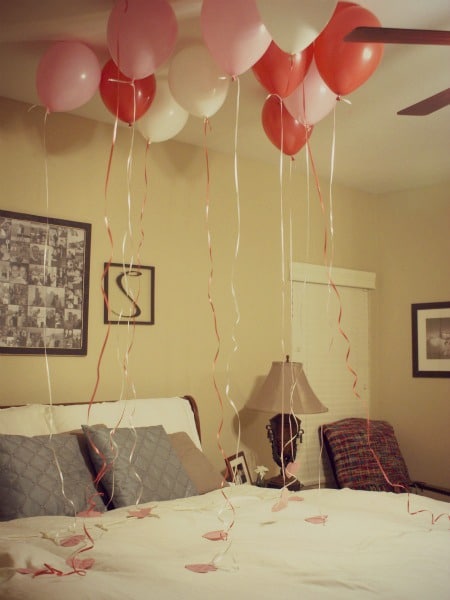 The kids and I made a trip to the grocery store and bought 12 helium balloons-4 red, 4 pink & 4 white. We cut out some hearts from some pink construction paper and then we each wrote down 3 reasons why or 3 things we love about my husband/their dad.
We punched holes in the heart paper and attached them to the strings of each balloon. Then we placed the balloons over the bed and waited for him to be surprised when he came home from work.
The kids were SO excited to follow him upstairs when he got home- they could hardly contain themselves!
… and of course he loved it. The surprise of a room full of balloons plus the simple little love notes was enough to make him feel pretty special. And that is what Valentine's Day is all about!
Simple, thoughtful and something for the whole family!
This post originally published on Somewhat Simple in 2012