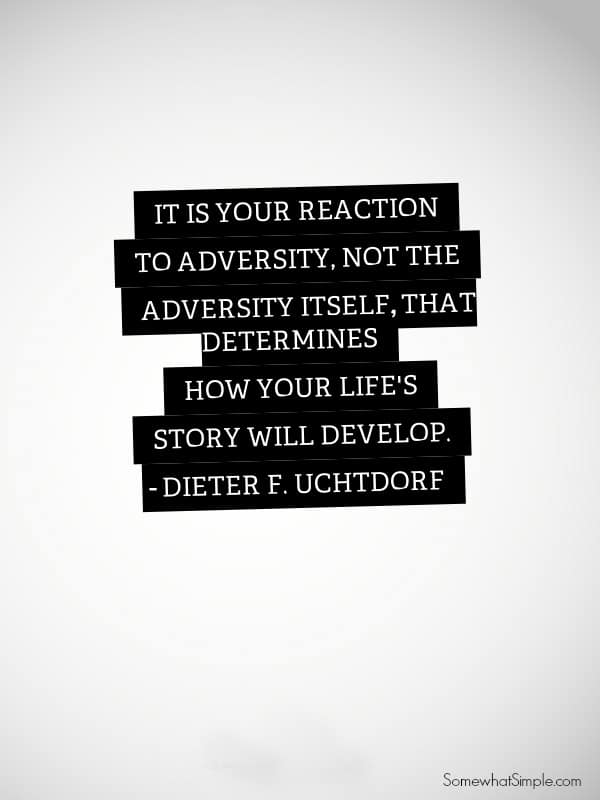 Spread a little happiness and faith across the world with a quote about adversity from one of my favorite general authorities!
Here are a few more of my favorite faith-building ideas: General Conference Activity Packet, Bubblegum Scripture Reading Idea, and 8 is Great Baptism Printables.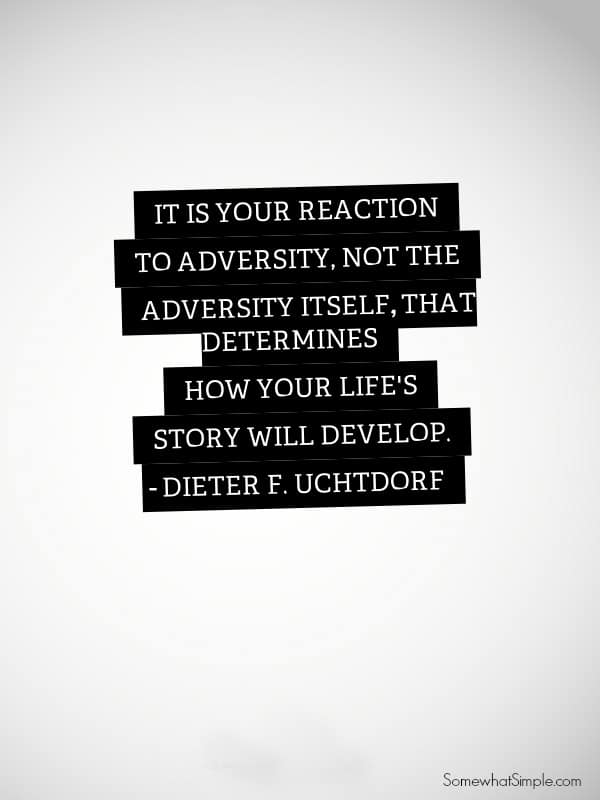 Adversity Quote
Without getting too personal about a pretty huge trial my family has been faced with, I just want to say a few thoughts on what I have learned along the way:
When someone hurts you or wrongs you in any way, or when someone of importance chooses to do something that negatively changes your life, you have 2 choices: You can get mad and shut them out, or you can show love, and hope for healing.
The confrontational person in me usually finds it hard to hold my tongue. But after some serious praying and pondering on how to act when faced with this hard situation, I couldn't help but feel like showing love was my best option.
At times it might have been easier to get mad and move on, but I learned that this was the short-sided way of seeing things, and I wanted more for the ending of my story.
My reaction to this adversity has made all the difference in my progress.
I know I made the best decision- not the easy decision, the best one.
Times are still rough, but things are getting easier. Wounds are still there, but they haven't defined me and they no longer consume my every thought. We still have a ways to go, but I am so hopeful for our future!
It is your reaction to adversity, not the adversity itself, that determines how your life's story will develop.

-Dieter F. Uchtdorf
Right click and save this free Adversity Printable
as a reminder that your attitude can make all the difference!
*PERSONAL USE ONLY. PLEASE DO NOT SELL THEM OR CLAIM THEM AS YOUR OWN.
To learn more about my faith and why I believe what I do, click HERE.