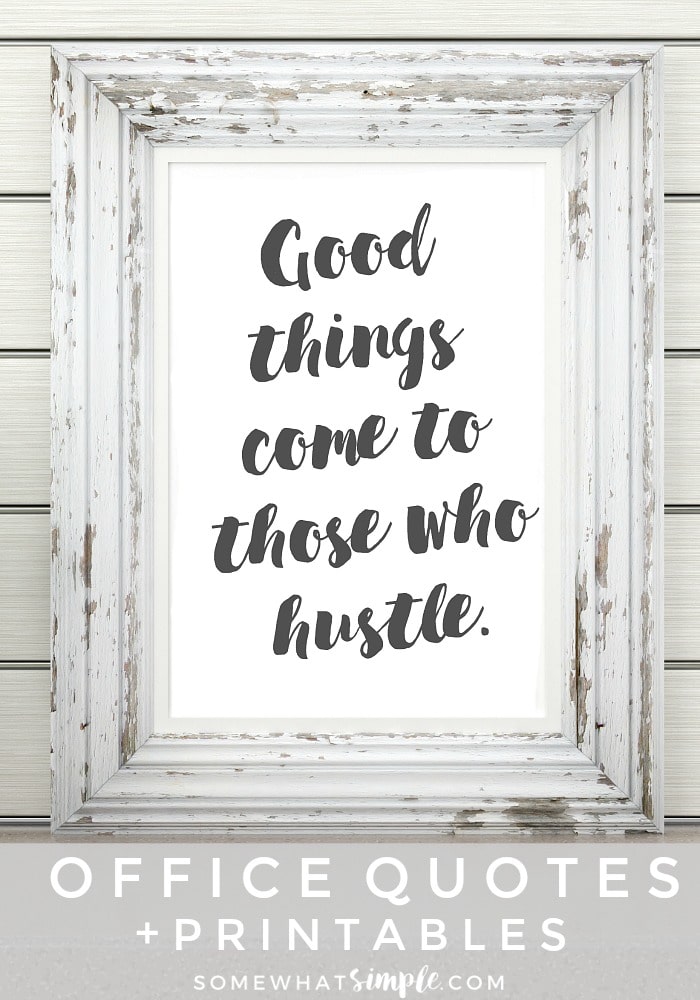 Here are some of the best office quotes that will help inspire productivity AND look great in your workspace!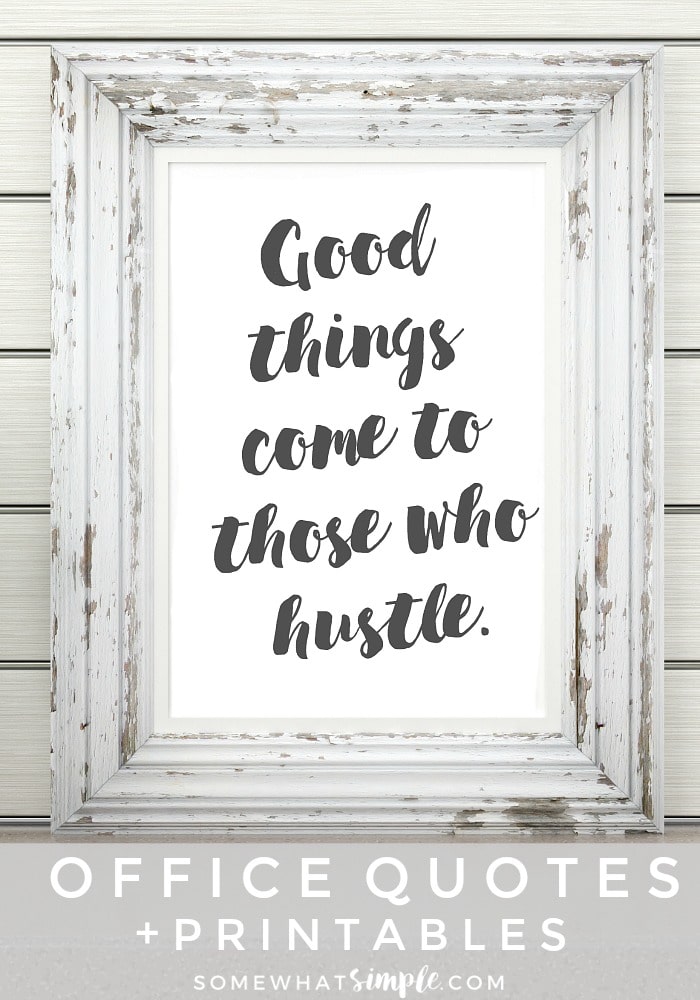 I was in need of some artwork or framed prints in my home office, but I couldn't find anything that fit the idea of what I had in mind. Rather than spend a small fortune on framed prints that I didn't LOVE, I made my own! I bought some stock photography of 2 of my favorite cities, then I designed a printable of a quote that sets a great tone for my workspace – "Good things come to those who hustle". I printed them, framed them, and hung them on my wall… and I super love the way it turned out. Take a look –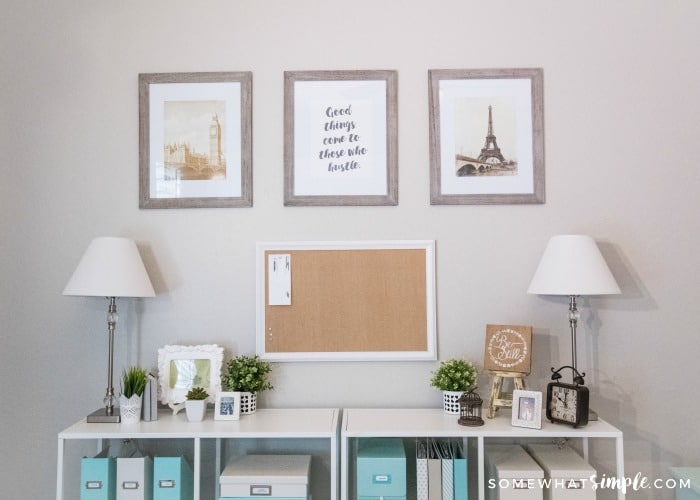 For a complete tour of my home office, click HERE.
Here is the quote I used up close –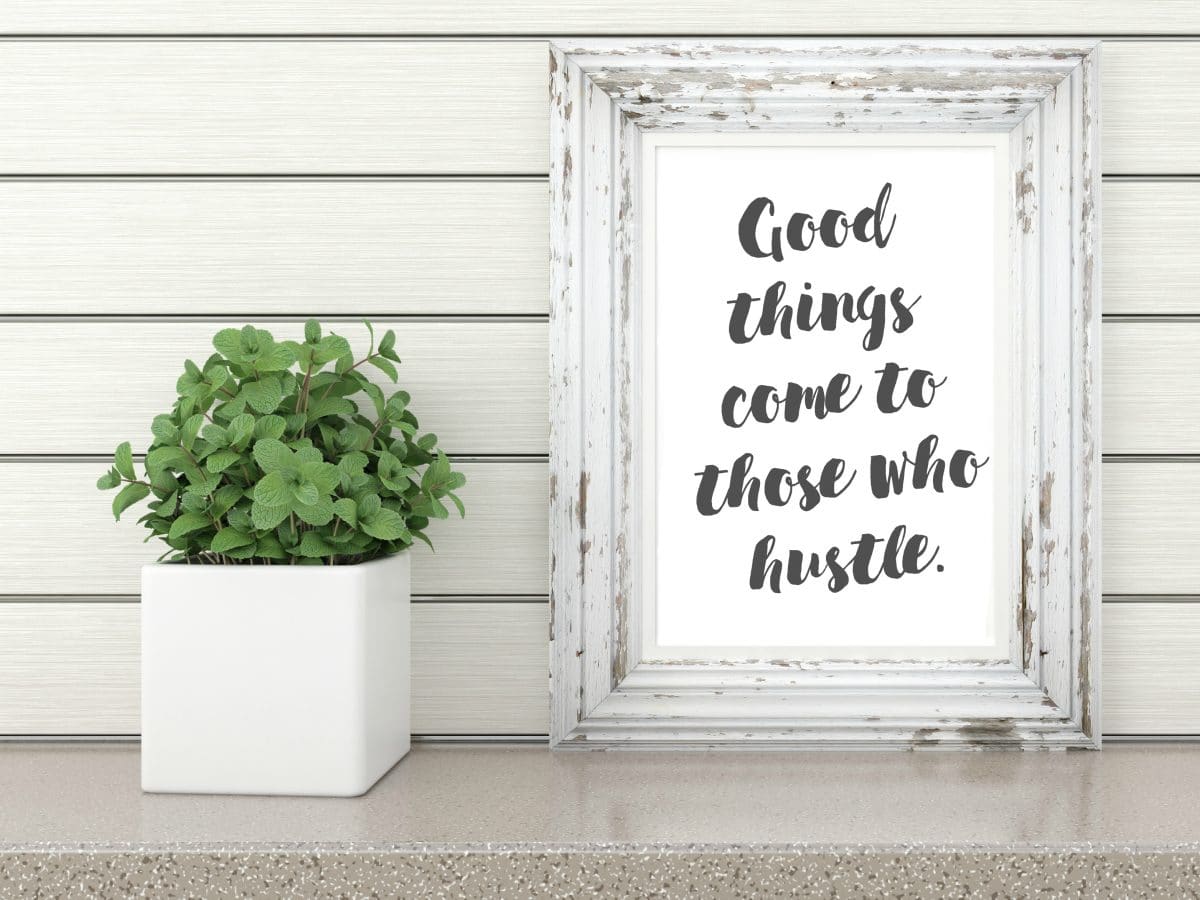 I made a couple other ideas you might also like –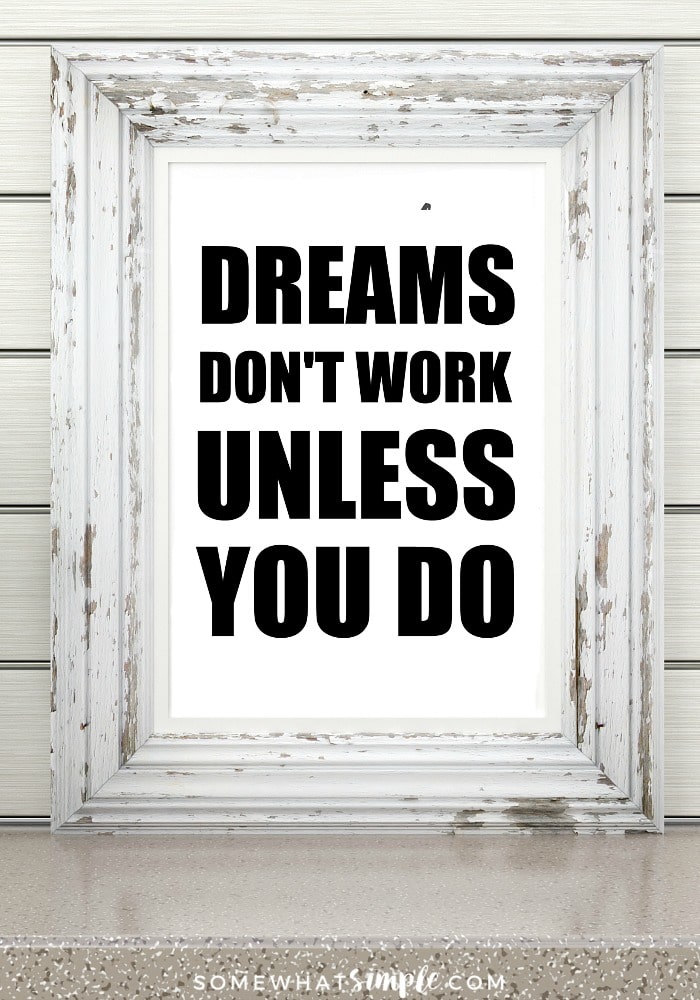 … or this one, of a special framed date.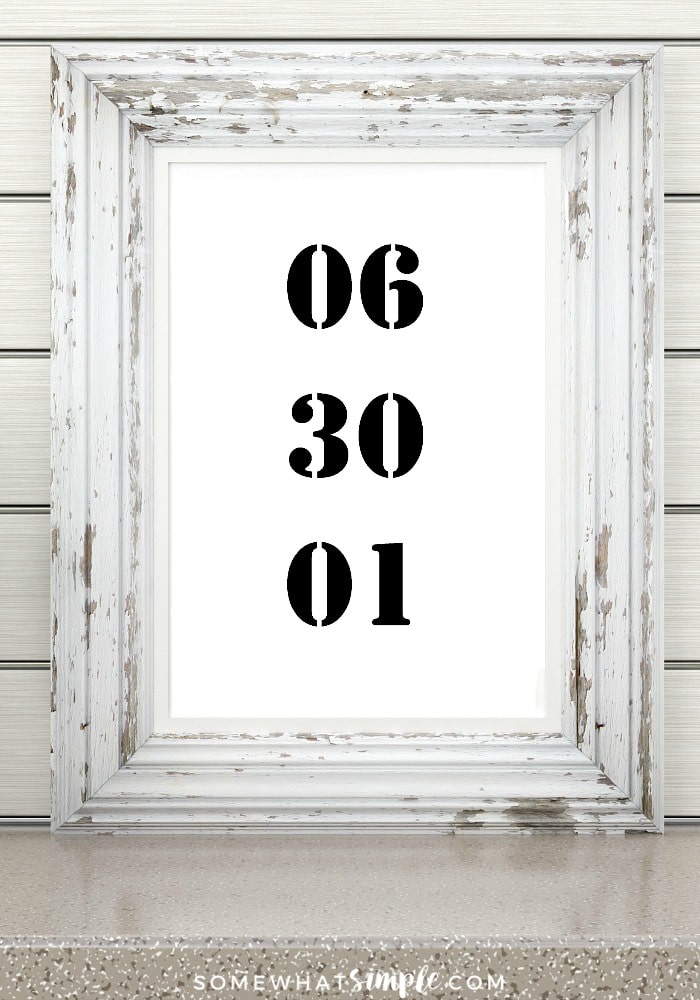 You can easily create your own framed date or office quote printable by using PicMonkey or Canva – I use both of these FREE websites all.the.time. (OR, if you'd like to print either of the office quotes I featured above, download them at the end of this post.)
Here is a list of other motivational quotes you can display in your office –
Best Office Quotes
Nothing can be done without hope and confidence. – Helen Keller
Life is 10% what happens to you and 90% how you react to it. – Charles R. Swindoll
Our greatest weakness lies in giving up. The most certain way to succeed is always to try just one more time. – Thomas A. Edison
Opportunity does not knock, it presents itself when you beat down the door. – Kyle Chandler
Today I will do what others won't, so tomorrow I can do what others can't. – Jerry Rice
Everyone brings joy to this office. Some when they enter, others when they leave.
Maybe swearing will help.
Work hard and be nice to people.
I'm an early bird and a night owl. So I'm wise and I have worms. – Michael Scott
Work hard so you can shop harder.
Throw kindness around like confetti.
Set goals and crush them.
The best way to predict your future is to create it. – Abraham Lincoln
Keep your heels, head and standards high. – Coco Chanel
Never get so busy making a living that you forget to make a life.
To download a PDF version of the framed quotes we featured here, click the links below –
Good things come to those who hustle.
Dreams don't work unless you do.
Just a reminder – As with all of our other free printables, these printable are for personal use only. They may not be mass-produced, sold or claimed as your own. (People sell our stuff you guys! We catch them on etsy all.the.time!) If you need special permissions, shoot us an email, we are totally nice! (Steph@somewhatsimple.com) Thanks for understanding, and we appreciate your support!
DO YOU HAVE ANY OFFICE QUOTES YOU'D LIKE TO SHARE?
Leave them in the comment section of this blog post – we'd love to see them!
Have a great day!