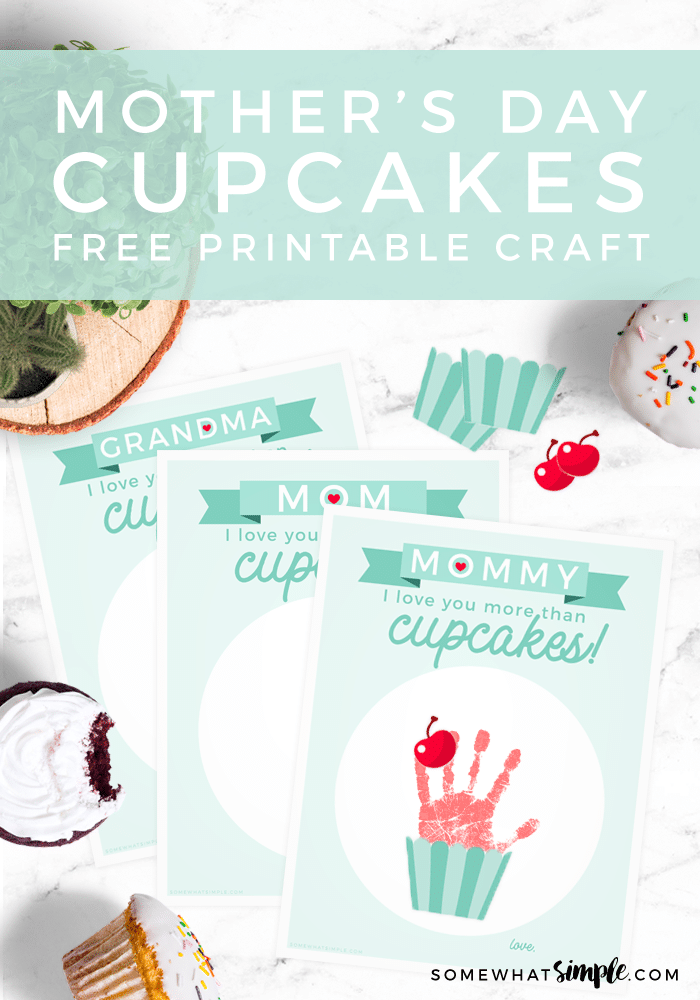 We love how darling this Mother's Day cupcake handprint art turned out! Kids are going to love making one for mom and grandma!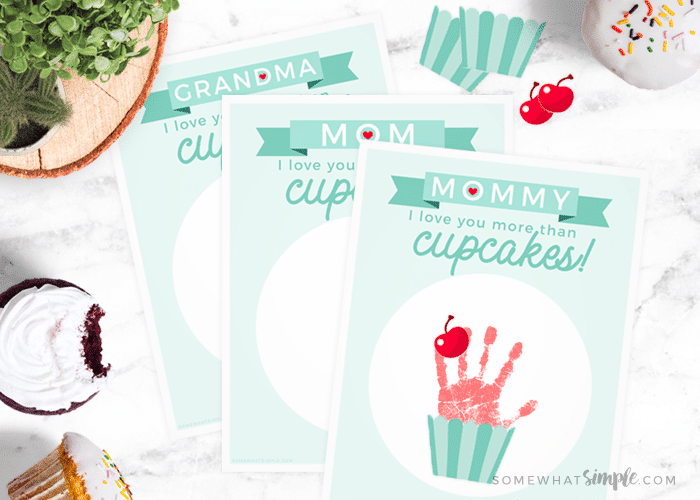 Handprint Art
"I love you more than cupcakes" is something my three year old started saying to me. She thought it was funny and I thought it was so cute! I decided it was the perfect sentiment to go along with a cupcake handprint gift for Mother's Day, and I made it into a printable so you guys can create it too!
Printable Handprint Craft
I designed a few different options – a version for Mom, a version for Mommy, and a version for Grandma too. Dads can make it with the little ones for Mommy, Mom can make it with the kids for Grandma, and teachers can make it with their classes for Mother's Day gifts!
Each printable comes with 2 different sized cupcake liners too – one for smaller hands, 1 for bigger hands. Simply stamp their hands on the blank area of the first sheet, then cut out the cupcake liner that fits best. Top with a printable cherry and you're good to go!
Save these Handprint Crafts for other seasons and holidays –
Mother's Day Cupcake Handprint Gift
Supplies Needed:
cupcake handprint printables (download below)
scissors
acrylic craft paint or ink pad
glue
pen
wipes to clean off little hands immediately
directions:
First, print off our cupcake handprint printables.
Pick out which liner you'll need, and cut it out, along with a cherry.
Using the paint or ink, coat your child's hand thoroughly.
Press the hand onto the paper, trying not to move the fingers, then lift up. (For little ones, it's helpful to do a practice round on scratch paper.)
Glue the cupcake liner onto the bottom of the handprint.
Glue the cherry to the top of the handprint.
Write your child's name next to the "love," and the year (optional) on the back of the paper.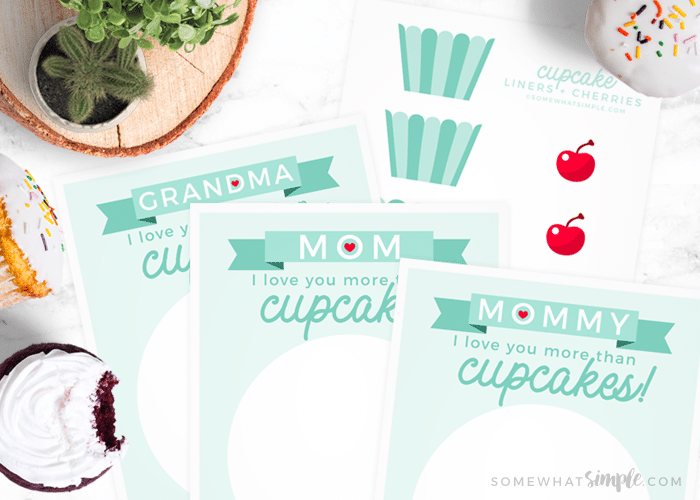 Sweet and simple right? If you'd like to receive this for your own Mother's Day gift, make sure you share this post with the person who can help make it for you!
Ready to create your own handprint art?
click here to download our Cupcake Gift Printables!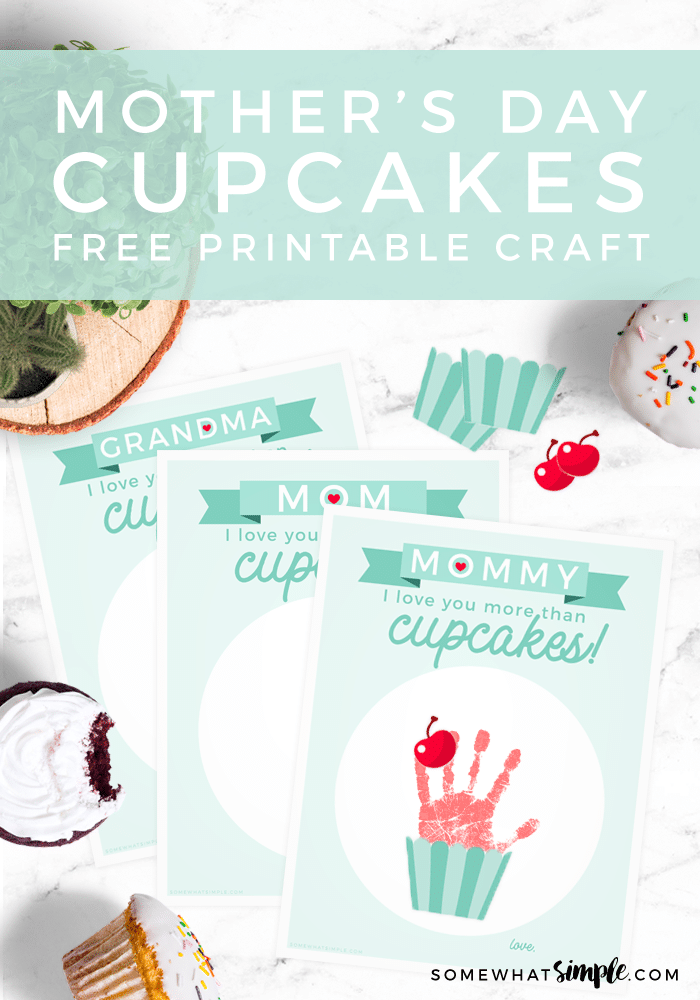 I hope you enjoy this sweet cupcake handprint art, happy Mother's Day!