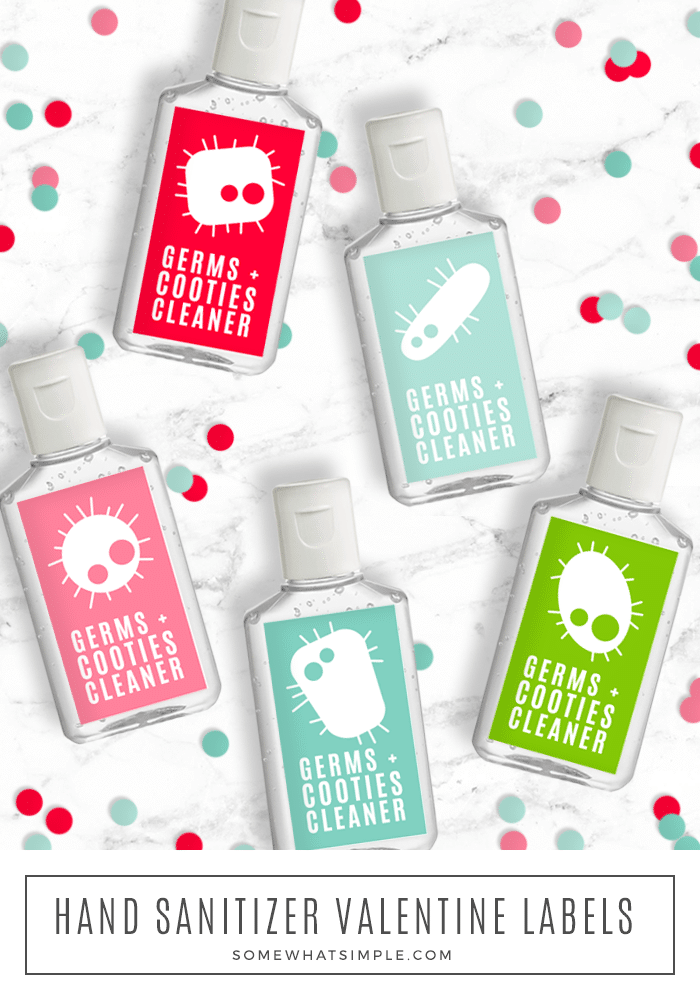 Turn an ordinary bottle of hand sanitizer into a darling "Cooties Cleaner" that kids will LOVE! There's no better way to rid the germs from stinky boys and giggling girls!
Here are a few more printables that are perfect for kids – Monster Valentine Cards, Colorful Crayon Printables, and Lacing Activity Cards.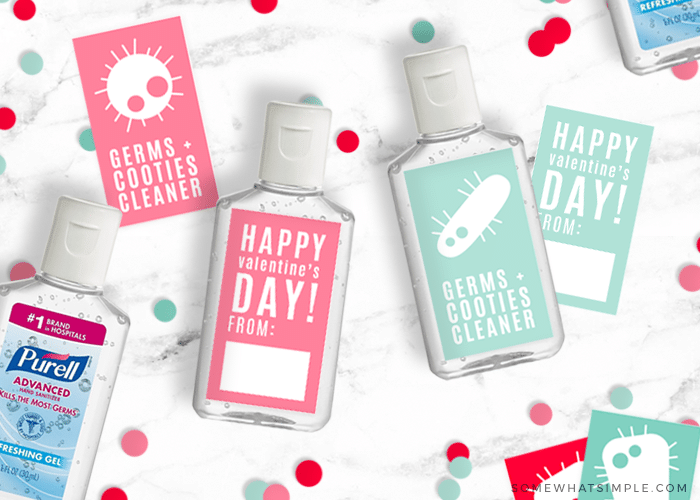 Help parents and teachers keep the germs at bay! This little idea is a really quick and super easy project that you can make in seconds! Personal hand sanitizers are great back-to-school gifts, but we also included a fun Valentine tag so you can give them to your kids this Valentine's Day. (Or, for older kids, let them pass these out to their classmates!) A DARLING, non-candy Valentine's idea that is affordable AND useful! All you need is a few simple supplies and just a couple of minutes of your time! Here's how to make them –
How to Make a Cooties Cleaner
SUPPLIES NEEDED –
printable design (download below)
scissors
pen
glue stick
DIRECTIONS –
Download and print the Germs + Cooties labels then cut them out.
If you are giving these as a Valentine gift, now is the time to write your name in the "from" section while the paper is still able to lay flat.
Place a good amount of glue on the backside of the label, then stick it to the hand sanitizer bottle. There are 5 different colors available, and you can choose to put a label on the front or put one on the back too!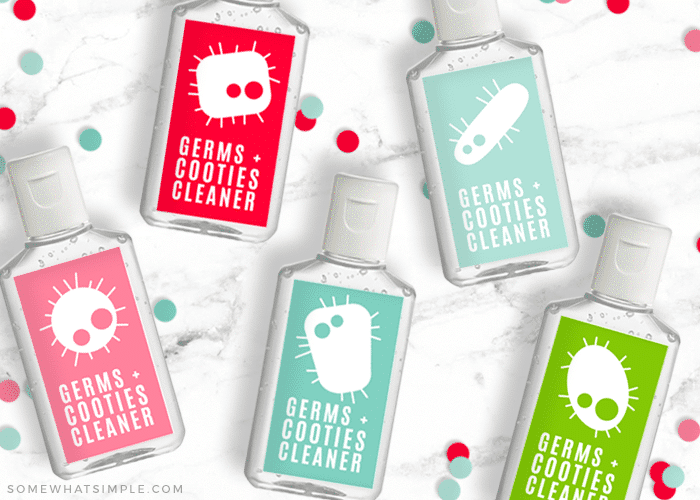 My kids were SO excited to give these to their friends! Such a fun and simple Valentine gift that totally speaks their language!
Are you ready to make your own Cooties Cleaner?
Enter your email address in the form below and you'll have immediate access!
Hope you love these as much as I do! And Happy Valentine's Day! –xoxo