This is a really quick and easy project that you can make for your kids, or they can make for their class Valentines!  Here's what you'll need: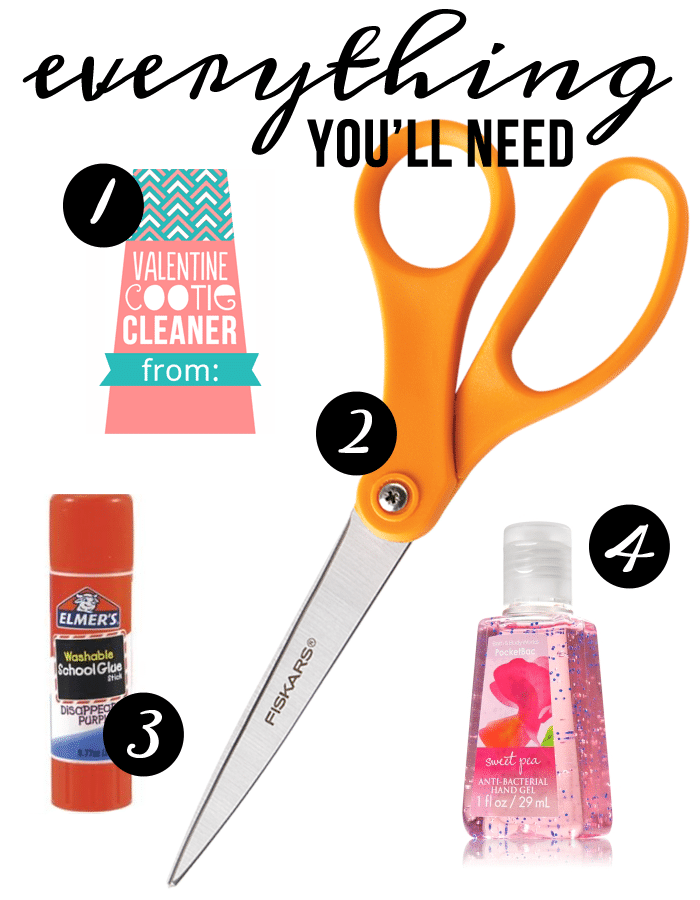 1 // label   2 // scissors   3 // glue stick   4 // hand sanitizer
First, decide which label(s) you want to use: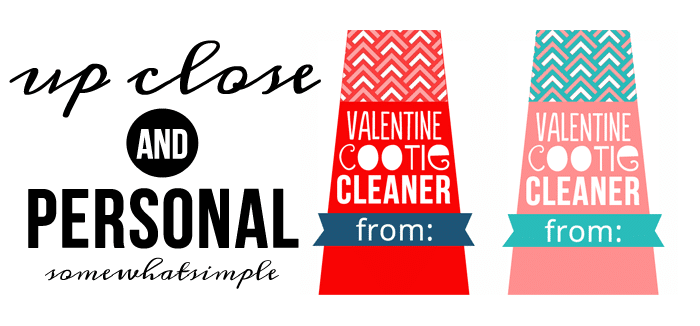 Then click the links below to download your cootie cleaner valentine labels:
red + blue label pdf   OR   red + blue label word doc
pink + teal label pdf   OR  pink + teal label word doc
I recommend writing yours, or your kid's names before gluing the labels on.  And yes, it is a really small area- that's just the way it had to be. 🙁 I feel your pain though, my daughter's name is Mercedes.  *sigh*  Oh well.  Can't win them all…
Just cut out, glue on, and you're done!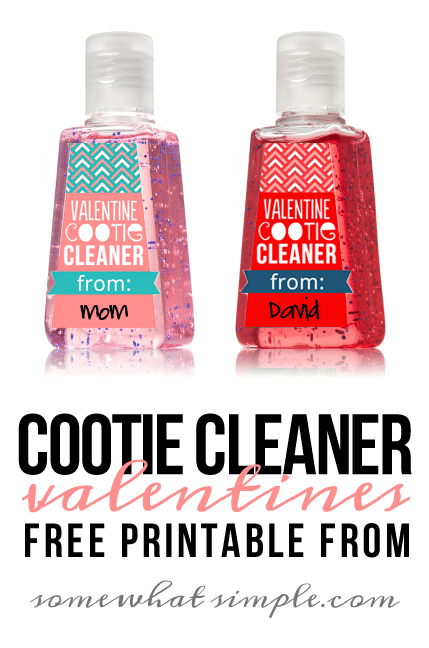 And if you're children decide it would be awesome to use up all the hand sanitizer before you can take pictures, you can just refill them, or make your own using the recipe I found here.
Can't find bath & body works hand sanitizers? Just punch a hole at the top of the labels, and tie it on another type of container with string!
Hope you love these as much as I do!  And Happy Valentine's Day!  –xoxo