I'm so overwhelmed with how well the Tic Tac labels have been received!  I've had some emails requesting different themes- please keep them coming!! One reader asked if I could do a volleyball label, so I decided Sport Tic Tac labels where in order!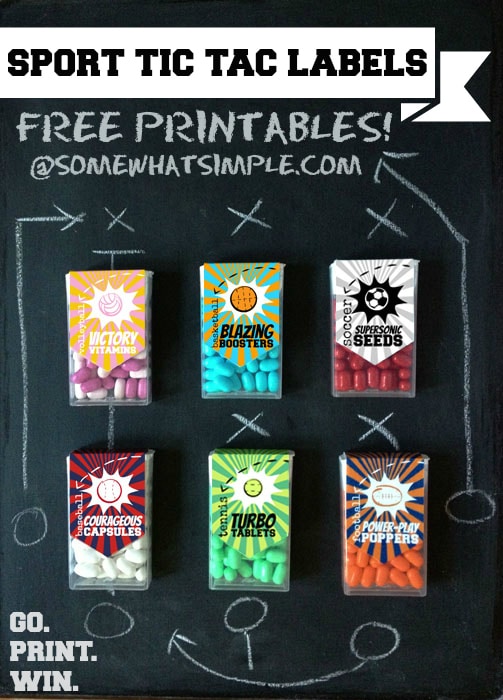 You know some kids.  Kids who love sports.  Who are in sports.  Kids' friends who are in sports. Kids who want sport-themed birthdays. And you want to give them something extra.  Something fun.  Something unique.  But don't know what.  Oh, sweetie- I've got ya covered!  To the soccer mom, the coach, or just sport fanatic, I give you The Super Six: basketball, baseball, soccer, football, tennis + volleyball.
(Yes, the football label is orange and blue- that was purely a coincidence, and not due to the fact that I am a HUGE Peyton Manning fan, as seen here.) 😉
The other neat thing about these, is that you don't need a specific Tic Tac flavor to go with the labels- just pick your favorite flavor, print the label you want and voila!
Here is the simple tutorial –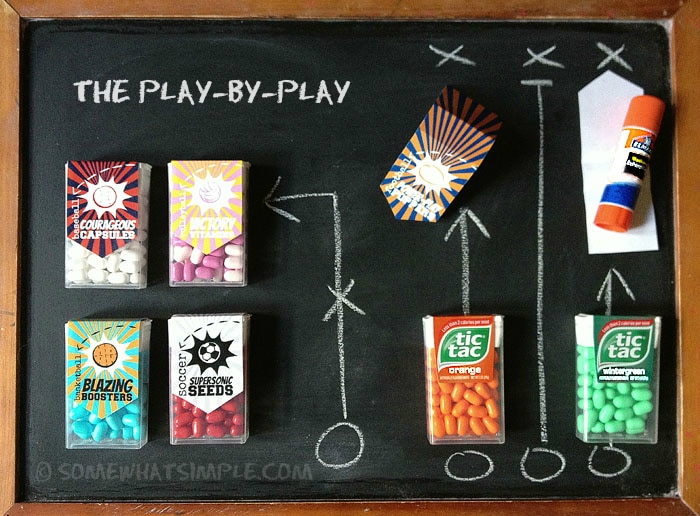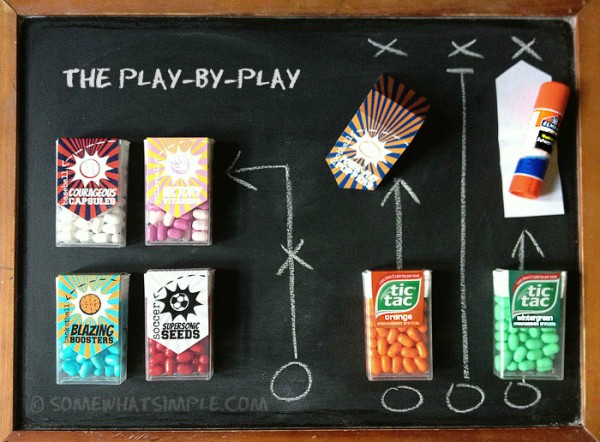 SPORT TIC TAC LABELS
MATERIALS: 
glue stick*
labels (link to download below)
tic tacs
scissors
*If you'd like to get even fancier, print these off on sticker paper, and eliminate the need for a glue stick. ?
DIRECTIONS: 
Cut out labels.
Glue the labels on the Tic Tacs
…that's it!
How freakin' easy is that?!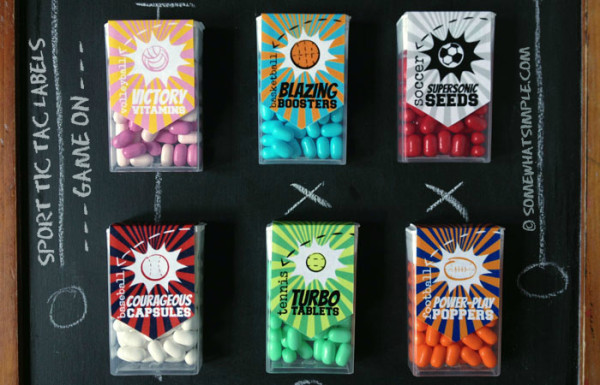 So simple!  So go.  Make a kid smile.  Give them an extra boost in their confidence. Be the coolest mom or coach on the block.  I've got your back. 😉
(And hurry! These are only going to be FREE for the month of September 2013!)