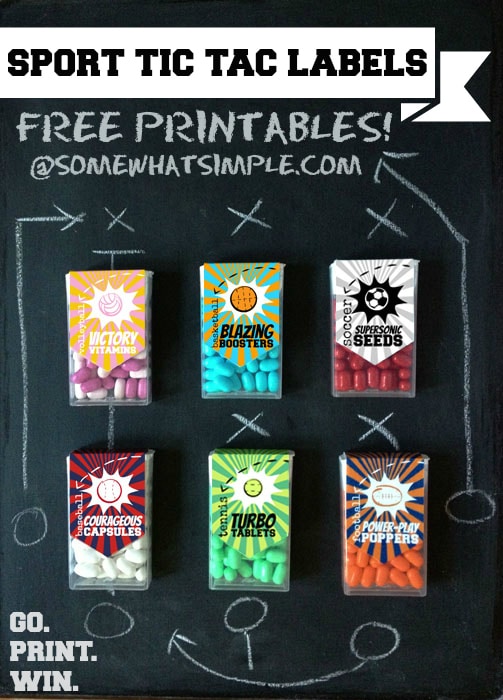 In our quest to take the Tic Tac community by storm, we created these fun Sport Tic Tac Labels.
If you've missed our past Tic Tac Label designs, here are just a few fan favorites – Star Wars Tic Tacs. Christmas Tic Tacs, and Valentine Tic Tacs.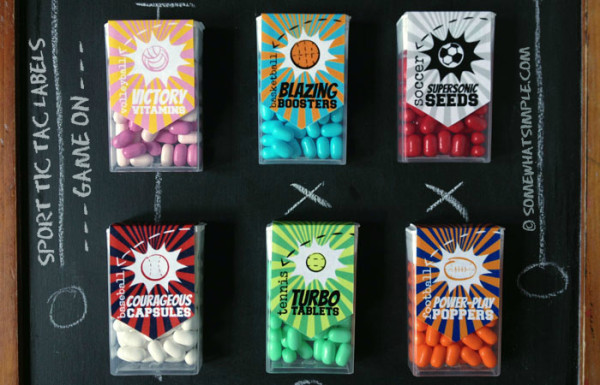 You know some kids. Kids who love sports. Who are in sports. Kids' friends who are in sports. Kids who want sport-themed birthdays. And you want to give them something extra. Something fun. Something unique. But don't know what. Oh, sweetie- I've got ya covered! To the soccer mom, the coach, or just sport fanatic, I give you The Super Six: basketball, baseball, soccer, football, tennis + volleyball.
(Yes, the football label is orange and blue- that was purely a coincidence, and not due to the fact that I am a HUGE Peyton Manning fan, as seen here.) 😉
The other neat thing about these, is that you don't need a specific Tic Tac flavor to go with the labels- just pick your favorite flavor, print the label you want and voila!
Here is the simple tutorial –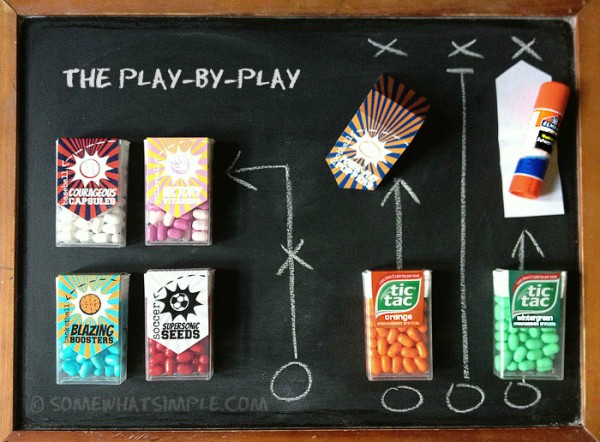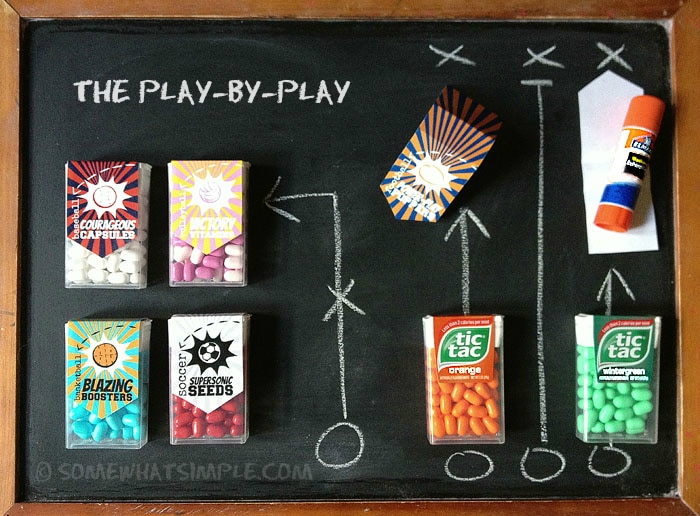 Printable Sports Tic Tac Labels
MATERIALS –
glue stick*
labels (link to download below)
tic tacs
scissors
*If you'd like to get even fancier, print these off on sticker paper, and eliminate the need for a glue stick.
DIRECTIONS –
Cut out labels.
Glue the labels on the Tic Tacs
…that's it!
How freakin' easy is that?!
So simple! So go. Make a kid smile. Give them an extra boost in their confidence. Be the coolest mom or coach on the block. I've got your back. 😉
(And hurry! These are only going to be FREE for the month of September 2013!)