Healthy and brownies rarely belong in the same sentence, but a few years back I perfected a recipe for healthier brownies that's ready to change that!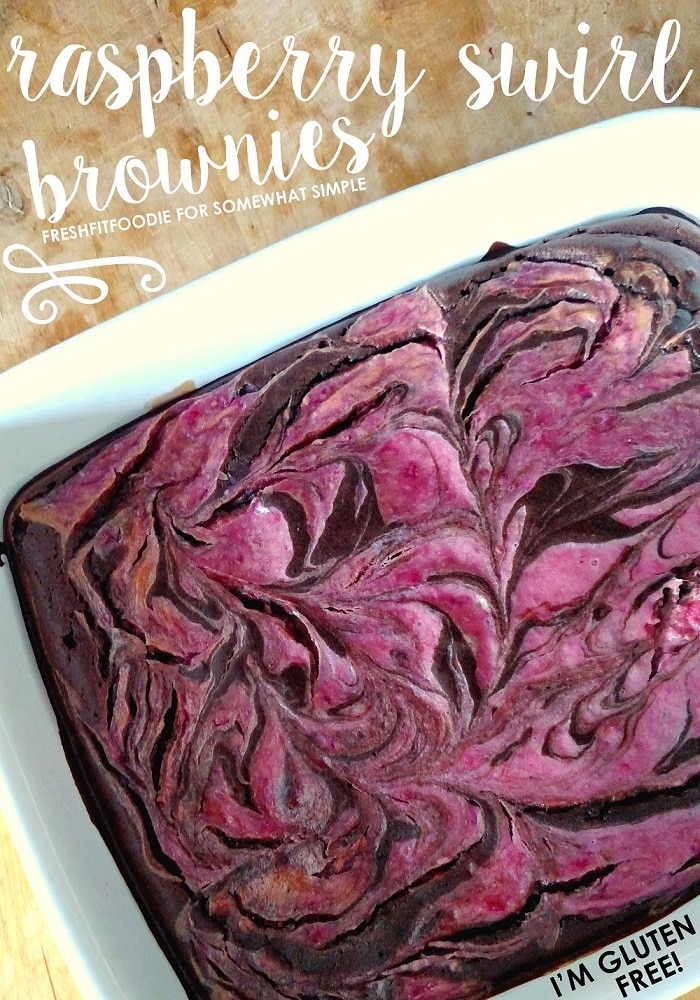 With a whole can of lower-carb, high protein black beans and 20 added grams of protein, these healthier brownies come with all that sweet, rich, moist, chocolaty goodness you love in a brownie BUT give a little back to your body too!
For Valentines Day this year, I decided to take this recipe into uncharted territory: the swirl. There's all kinds of swirls you can do- cheesecake, pumpkin, extra chocolate- but in honor of love and all things pink, I went with raspberry! Despite some added sugar (less than 1 tsp per bar), the swirl even adds a little extra health "brownie points" (I couldn't help the pun!) with extra protein and fruit.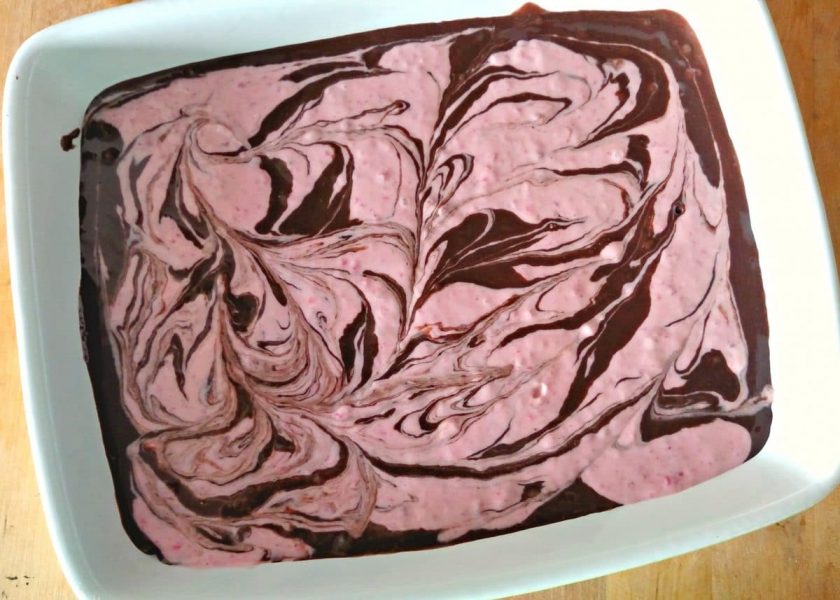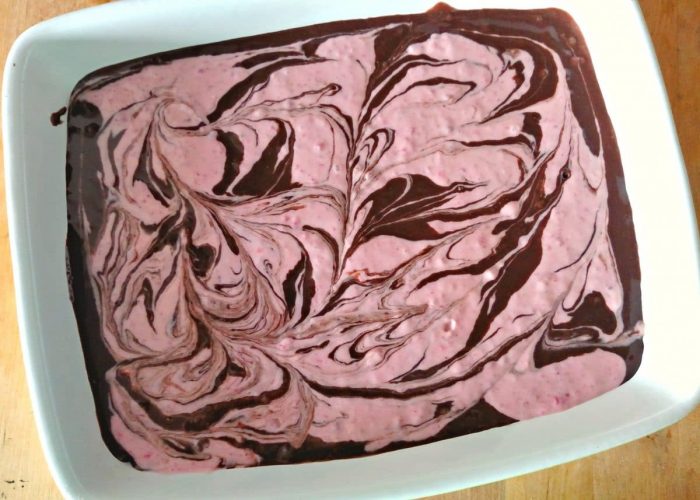 I was a little intimidated by the swirl at first, but it turned out to be incredibly easy. Here's a few tips:
Don't overdo it with the dollups, you still want plenty of chocolate on the surface layer.
You can "push" your raspberry layer into the brownie. It's a little odd sounding, but after you make your dots, spoon extra batter into those spots by pressing the spoon down through the layer. This will raise the level of the whole pan (which is a good thing!) making thicker brownies and getting that tasty swirl through the whole bar.
Reserve a little brownie batter so that if you over-swirl you can add some chocolate dots and re-do that spot.
One last reason to love this recipe? I made it entirely in a blender! I pureed up the beans, put the brownie layer in the pan, rinsed the blender, then used it to beat the raspberry swirl!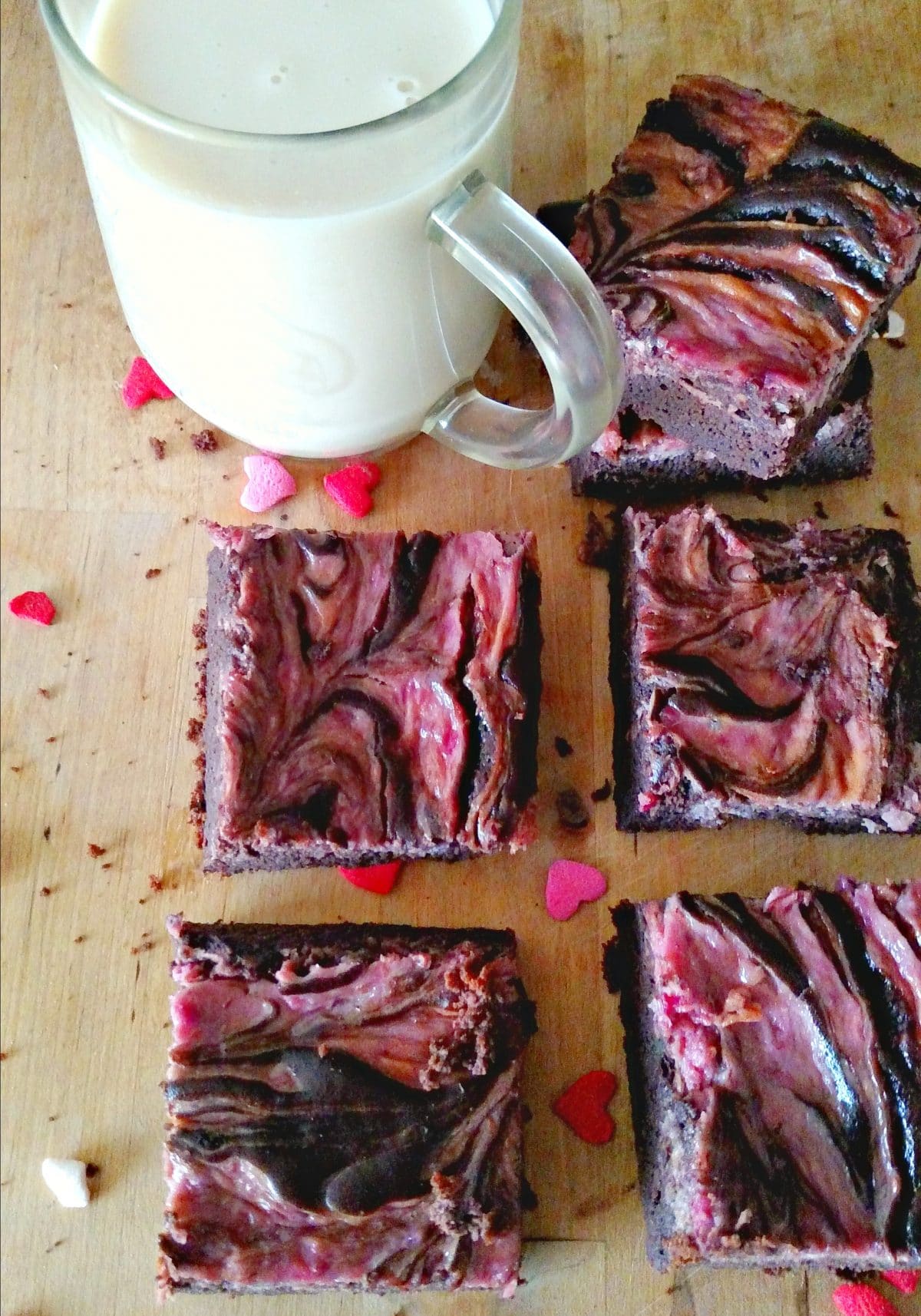 Healthier Brownies with Raspberry Swirl
INGREDIENTS
For the brownie layer:
1 egg
1/4 cup soymilk (or any milk)
1 tsp vanilla
1/2 tsp baking powder
1/4 tsp salt
2/3 cup cocoa powder
2/3 cup powdered sugar
2 scoops vanilla protein powder (I like to use Tera's Whey)

<<<Amazon affiliate link

1 can black beans very well rinsed
2-3 Tbsp chocolate chips
For the raspberry layer:
1 pint raspberries
4 oz cream cheese at room temperature (I use low fat, you can use full fat but I wouldn't advise fat free, it's not creamy enough)
1 egg
1/4 cup sugar
DIRECTIONS:
Heat oven to 350
Puree everything for the brownie layer except the chocolate chips until smooth. Then add chocolate chips and pulse to incorporate.
Pour brownie batter into your non-stick baking pan and rinse your blender.
Puree everything for the raspberry layer until smooth.
Spoon dollups of the raspberry layer around the brownie layer (I know the brownie layer might seem thin but trust me, it will hold!)
Use a butter knife to swirl around the dollups until you like it! Kids would be great at this too.
Bake about 45 minutes until a fork comes out of a chocolate part clean (the white of the cream cheese might just barely start to turn brown, that's okay!).
Let cool completely then cut into bars and enjoy!